A Weekend Sipping in Wineries in Hermann Missouri
Wine country is everywhere, including Missouri making a weekend getaway the Missouri Rhine Valley – the heart of Missouri Wine Country – beyond easy and budget friendly wine country vacation.
Following the Missouri River west, about an hour from St. Louis, you'll find the little neighboring towns of Herman and Augusta, the two largest areas in Missouri wine country. This article focuses specially on wineries in Hermann, but we do have a specific itinerary for sipping in Augusta wineries and a complete guide to exploring the Missouri wine country.
The Missouri River Valley grew to become the second largest wine producing state in the United States, prior to the 18th Amendment, which enacted National Prohibition – the ban of alcoholic beverages. When Prohibition was repealed in 1933, little remained of the wine industry in Missouri. Today, it's a different story.
Getting to Hermann
St. Louis is the nearest airport; from there you can rent a car and drive about an hour west. AMTRAK also offers daily train service to Hermann which will drop you off in the heart on downtown. (The train option takes about an 1.5 hours.)
Where to Stay in Hermann
The little town of Herman has been dubbed the B&B Capital of Missouri due to the number of B&Bs in this picturesque valley center on the area's German heritage. While I'm sure you can find a B&B in the area that will meet your needs, I personally suggest you try to stay in the heart of downtown Herman.
Hermann Wineries to Sip In
There are 10 wineries in Hermann, five distilleries, and two breweries within a 15 mile radius.
Start your morning off with an amazing breakfast at your B&B, or walk into Hermann to Espresso Laine on Schiller Street for your morning coffee and pastry. Espresso Laine is also a good recaffincation stop for later in the day.
This is one of the wineries in Hermann not to miss, not only for its wines but rich history. The winery opened in 1855 by Adam Puchta, who had emigrated from Bavaria to Hermann in 1839. The winery was one of the most successful in the area until National Prohibition hit in 1919. Even though the 21st amendment was passed in 1933 allowing the making and selling of alcohol again, laws were kept in place in Missouri forbidding winemaking for another 30 years. In 1989, Tim Puchta, Adam's great grandson got the family back to its winemaking roots by replanting the vines and reopening Adam Puchta Winery.
Today, Adam Puchta Winery is a destination for wine and history lovers alike. Set in the original stone home Adam Puchta himself built, nestled in the woods about two miles from town Hermann you'll can sample the 20+ wines they make onsite.  I love the Chardonel, Dry Vignoles, the Estate Norton and the 1855. 
Adam Puchta Winery is the oldest, continuously owned, family winery in the country.
Plan ahead before visiting Adam Puchta Winery so you can have lunch at the 1855 Cellar Bistro. The Bistro is only open select hours and on the weekends. (Check their Facebook page and Instagram for up to date hours and special events being held in the 1855 Cellar Bistro and winery.) If you happen upon a day it's not open, grab a picnic lunch before you head out at Hermann Wurst Haus on East First Street. The meat and sausage shop offers award-winning bratwurst, hickory-smoked pulled pork, deli meat, and cheese sandwiches, house-made German sides. The Chardonel and Vignoles make for great pairings with these meats. (The deli at Hermannhof Vineyards packs a lunch basket for two, which is another yummy option.)
Wine regions thrive between the 30-50 parallel of the equator. Missouri falls right around the 40th parallel, making it an ideal wine region. However, visitor will find the state doesn't necessarily produce grape varietals they are familiar with, but rather varietals that thrive in the region. Which, is frankly what ALL wine regions should be doing…grow what grows well.
Hermannhof Vineyards
Now might be the time to recaffeinate making Espresso Laine the perfect spot to to kick back with a cup of Joe on the patio for a bit. Once you're caffeinated, walk down to the street to Hermannhof Vineyards.
Hermannhof is home to 10 magnificent stone cellars and charming brick superstructure that have been placed on the National Register of Historic Places. The historic wine cellars are a site to see. During your visit, make sure you get down for a tour.
Like the rest of the country 1919 (National Prohibition) forced the closure of Hermannhof. The stone cellars began being used for trash storage. What a waste! (Pun intended.) It was in 1974 when the Dierberg family purchased Hermannhof Cellars that the renewal of the Hermann wine region was beginning. Hermannhof Vineyards was reopened and the cellars are back to storing wine (after they cleaned out all the trash!).
I wanted to note that the Dierberg family also owns a winery in the Santa Ynez Valley in California – Dierberg Vineyard and Star Lane. You can taste these wines at the Hemann tasting room. You guys, they're sooo good! And it's fun to taste different wines from different regions in a line up, especially the Chardonnay and the Chardonel. The quality of all their wines is superb.
Hermannhof is America's first two-time winner of the Brown-Foreman Trophy for "Best New World White Wine".
If you find yourself still hungry or simply want to pair your wines, Hermannhof has a great deli onsite. (This is also a great spot to grab a picnic lunch before your first stop at Adam Puchta Winery.) Personally, I suggest your order the Pretzel Charcuterie, which includes a soft pretzel piled with an assortment of cheeses and locally-made sausages, seasonal fruit and specialty mustard (German style!).
After your tasting it's time to explore the cute, historic German town of Hermann. Spend some time popping into the variety of boutiques and if you're up for a little history, walk over to the Historic Hermann Museum. It's a pretty small museum so you can spend as much or as little time sipping it in before heading back into the quaint town of Hermann
Stone Hill Winery & Dinner at its Vintage Restaurant
Stone Hill Winery is Missouri's most historic and awarded winery. Established in 1847, Stone Hill grew to be the second largest winery in the United States. Its wines were world renowned, winning gold medals in eight world's fairs, including Vienna in 1873 and Philadelphia in 1876. By the 1870's, the winery was shipping 1,250,000 gallons of wine per year.
Stone Hill's labyrinth of arched underground cellars (the largest series in North America) were sidelined into harvesting mushrooms rather than wine, until 1965, when Jim and Betty Held bought the winery. Today, Stone Hill Winery is once again leading the Missouri wine industry and offering amazing experiences for visitors. I saved this winery for the last one of the day specifically so you can make a reservation to eat dinner at the winery's Vintage Restaurant, the renovated carriage house and horse barn. If you prefer to mix up the schedule, they offer lunch too.
Pair your wine with a meal of schnitzel and wurst while overlooking the entire town of Hermann. The winery offers a variety of tours and tastings but to get a real flavor for Missouri wines I suggest you schedule the Grapes to Glass Tour & Tasting. It's an in-depth behind the scenes look of their onsite Norton vineyard to their presshouse, tank building and cellars. (Do the tour/tasting first then lunch/dinner.)
If you're planning on exploring more wineries in Hermann the following day, Martin Brothers Winery and Oak Glenn Vineyards & Winery are good ones to explore. Albeit the two are in opposite directions. If you have more time to sip in the Missouri wine country, you might consider heading over to the neighboring town of Augusta. This historic river town was founded in 1836 and has become a great getaway destination. We have all you need to know for where to sip, stay and things to do in Augusta.
On June 20, 1980 Augusta was designated the country's first American Viticultural Area (AVA),
Seven California districts and one in Oregon had filed applications with the Bureau of Alcohol, Tobacco and Firearms; however, the honor went to the 15 square mile area surrounding Augusta, Missouri due to its unique soil, climate and wines, as well as its long history as one of America's oldest and foremost grape and wine districts. Napa Valley was the second AVA named after Augusta on February 27, 1981.
Where to sip, stay and things do throughout the Missouri wine country!
Sip in more…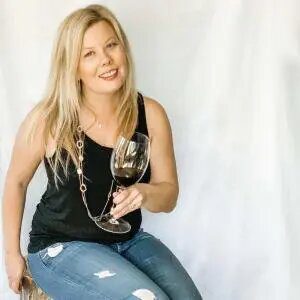 Elaine Schoch (pronounced the German way – Shock) is the editor and founder of Carpe Travel as well as an award-winning travel writer, wine judge, certified by the Wine & Spirit Education Trust (WSET) Level 2 and certified American Wine Expert. She is married to The Husband and has two kids, Princess One and Two – who's interest and knowledge in wine is quite extensive. Not to mention the stamps in their passports.