The Poconos are famous for winter skiing and summer camping but wine lovers know the region is also famous for Poconos wineries.
By Robin Shreeves, Contributing Writer
The vineyards in this Northeastern Pennsylvania region offer something for all wine drinkers from fine bottles of red to wine slushies meant to be enjoyed while listening to live music in the vines.
As this East Coast wine region evolves, winemakers continue to discover the grapes that are right for the terroir. The Poconos experience hot, humid summers and cold, snowy winters, making it necessary to grow grapes that thrive in both conditions. Visitors will find traditional grapes such as Chardonnay and Cabernet Franc, climate hardy varieties such as Chambourcin, Seyval Blanc and Marquette, and fruits such as apples and peaches that are vinified and bottled at the wineries in the Poconos.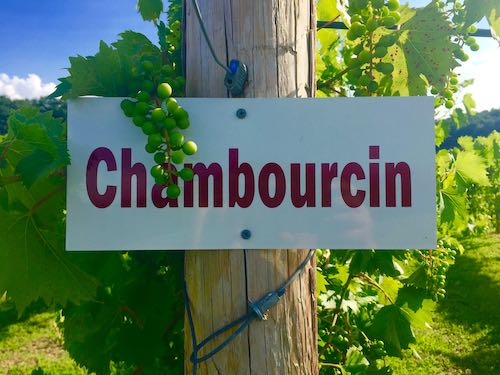 The Pocono Wine Trail
A convenient jumping off point for exploring wineries in the Poconos is the Pocono Wine Trail. The trail doesn't include all the Poconos wineries, but it will give visitors a good idea of what this region two hours northwest of Philadelphia offers.
Three of the trail's wineries are located within close proximity of each other in Stroudsburg. Mountain View Vineyards & Distillery is a winery, brewery and distillery all in one with an onsite bistro. It's a favorite in the region for live entertainment, having four musical artists each weekend on the patio in the warmer months.
Head to Main Street in Stroudsburg to visit two urban wineries. The Renegade Winery is a great place to stop by for a tasting before hitting a live concert at the nearby Sherman Theater. Rowan Asher Winery, also known as RAW, produces vegan and gluten free wines and hard cider.
Blue Ridge Winery in Saylorsburg is known for its wines and events like Murder Mystery Dinners. The winery produces dry white wines, dry reds – including the popular bourbon barrel aged Godfather – and a large variety of sweet and dessert wines that bring visitors to this elegant yet informal winery.
Also in Saylorsburg is Sorrenti Family Estate with some of the most spectacular vineyard views – particularly in the fall – of all the Poconos wineries. This winery, distillery and brick oven pizzeria makes dry, sweet and sparkling wines plus spirits like Apple Lightning Brandy.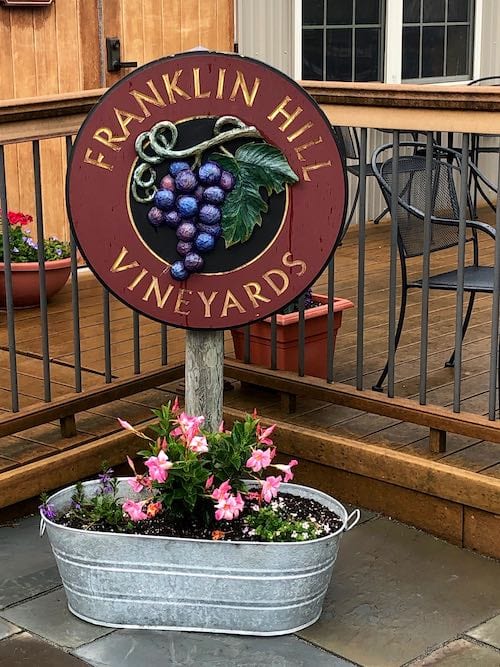 In Bangor, Franklin Hill Vineyards is one of the state's oldest wineries. Winemaker Bonnie Pysher has spent 34 years crafting award-winning wines and ciders. Don't miss the chance to taste the port-style Breathless made from brandy distilled from estate Cayuga grapes blended with estate Chambourcin.
After visiting Franklin Hill, it makes sense to head next to Tolino Vineyards, also in Bangor. Tolino crafts their wines from estate grapes. Their semi-sweet Mama's Rosé hits all the right summery fruit notes and is fabulous to sip while listening to live music at the winery on warm weekends.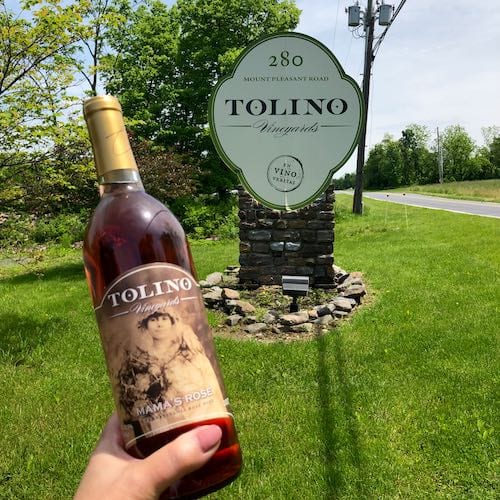 The final winery on the Poncono Wine Trail is Big Creek Vineyard in Kregseville. Big Creek offers several bottles of dry red and white wines, rosés, and sweet grape and fruit wines from predominately estate fruit. Tastings are complimentary, and from the tasting room mezzanine, visitors get a peek into the wine making room.
Where to Stay
Although their proximity to Philadelphia, Allentown and Harrisburg make the wineries in the Poconos ideal for a day trip, there are enough wineries to that it takes several days to visit them all. A vacation hot spot, there are plenty of places to stay, including these options that are particularly convenient when visiting the Poconos wine country.
The Blue Ridge Estate Bed & Breakfast is a short walk away from the Blue Ridge Winery. It is perfect for a romantic getaway. The B&B has four suites and is conveniently located near other wineries in the area, The Crossings Outlets, and the Delaware Water Gap National Recreation Area.
The Inn at Jim Thorpe is where to stay for a historic, landmark hotel experience with a spa right on site. In addition to being a starting place for heading out to the wineries, it's near Penn's Peak concert venue and the Mauch Chunk Opera House.
Since many of the wineries in the Poconos are family friendly, The Crossroads Inn in Stroudsburg is a great place for families to stay. Breakfast is complimentary at the hotel and kids will love the indoor swimming pool.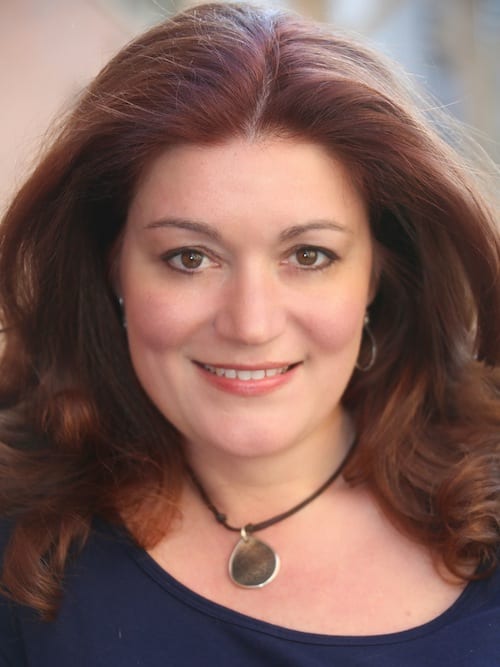 Robin Shreeves is a drinks journalist and lifestyle features writer. Her wine writing has appeared in dozens of print and online publications including Wine Enthusiast, VinePair, Courier Post, Spirited magazine, Edible Philly, Edible Jersey, USA Today, and Drink Philly. A champion of wines from the mid-Atlantic region, she co-hosts an East Coast Wine chat on the Clubhouse app Sunday nights at 7pm. Her writer's website Wine & Wonder has a weekly roundup of East Coast Wine News posted each Monday.