A local guide to the Central Mexico wine region. Everything you need to know to sip in San Miguel de Allende and Queretaro Mexico .
By Tiffany Pence, Contributing Writer
Central Mexico is home to two very special UNESCO World Heritage Sites surrounded by an exceptional wine region. Santiago de Queretaro, the state capital of Queretaro, is a modern city with 500 years of history. The well-preserved historic center is a combination of Spanish Baroque and indigenous architecture. An hour away in the state of Guanajuato is the famous art and expat community of San Miguel de Allende. Its colorful streets, architectural details and fine dining restaurants make it one of the top destinations in Mexico. These two areas make up the heart of the Central Mexico wine region. This guides pours into where to sip, stay and things to do in both San Miguel de Allende and Queretaro.
HOW TO GET THERE
The Queretaro International Airport (QRO) has daily direct connections from Dallas (DFW), Houston (IAH), and Mexico City (MEX). The city of Queretaro, a UNESCO World Heritage Site is 30 minutes from the airport and 40 minutes from the wine region. San Miguel de Allende is just over an hour away by car or bus. San Miguel de Allende is also a UNESCO World Heritage Site and surrounded by the Guanajuato wineries.
BEST TIMES TO VISIT
Central Mexico has beautiful weather year-round. You can expect sunny and dry days most of the year. Summer rains are typically at night. May is the hottest month of the year. Temperatures are usually in the 60s during winter to 80s in the summer. Nighttime temperatures can fall by 25-50 degrees.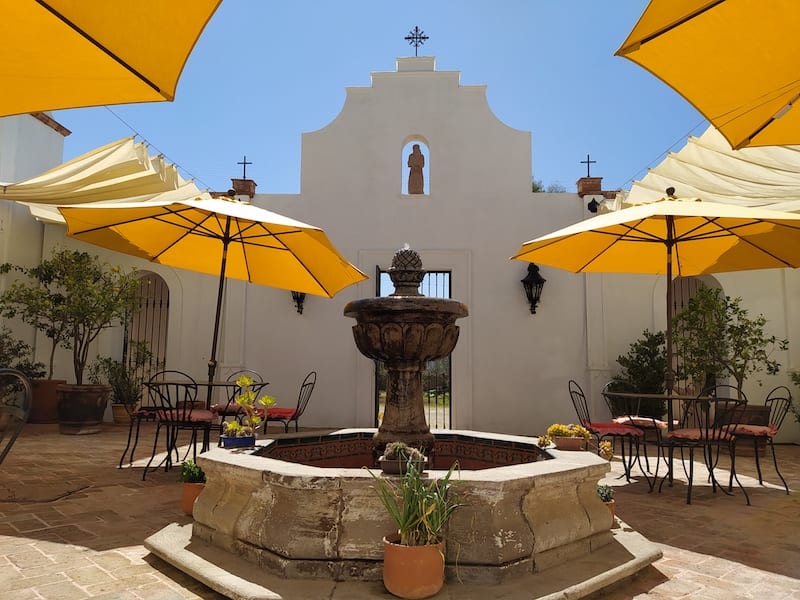 WHAT MAKES THIS WINE REGION SPECIAL?
Central Mexico's wine region lies in the Sierra Madre Oriental mountain range with a base elevation of 6,000 feet. On average, there is a 25-degree temperature swing between day and night. During the day, the sugar level in the grapes increases with the sun and heat. The cool nights allow the grapes to recover their acidity. This produces distinctly European style wines, with Cabernet and Merlot tasting like Bordeaux, Tempranillo that tastes like Ribero del Duero and Aglianico that tastes like Taurasi.
Most wine regions have mild wet winters with the dry season in the summer. Growing vines in Central Mexico is a unique challenge because the rainy season is in the summer during harvest. If it rains just before harvest, the sugar levels drop, and the harvest is delayed. Another downside of the late season rains is that as the grapes ripen, their skin becomes thin, and the berries are pressed tightly together. If the grapes cannot dry adequately, mildew forms and the entire cluster is ruined. Sporadic summer hailstorms are also a concern. It's not uncommon for a vineyard to lose roughly 20% of its grapes due to rain, mildew or hail. Vintages fluctuate more than in the Baja wine region of Valle de Guadalupe, but Central Mexican winemakers are expert forecasters and can time the harvest perfectly for exceptional wines.
---
Where to Sip
Queretaro Wineries
Queretaro is most known for its sparkling wines. Cava Freixenet, the Spanish Cava producer chose the Queretaro region because of its similar climate to the Penedès region in Spain where their original winery is located. De Cote and Vinaltura offer delicious food and wine pairings. Freixenet and La Redonda have plenty of space for large wine events. Puerta del Lobo and Hacienda Atongo have phenomenal wines with restaurants and hotels on premise.
Puerta del Lobo
Vinaltura
Freixenet
De Cote
Hacienda Atongo
La Redonda
Donato
San Juanita
Grape varieties that grow well in this region include Sauvignon Blanc, Chardonnay, Macabeo, Chenin Blanc, Cabernet Sauvignon, Tempranillo, Merlot, and Syrah. Many wineries are experimenting with other grape varietals such as Gewürztraminer, Viognier, Verdejo and Primitivo.
Renting a car is also an option, but with the high insurance rates, lack of parking, gravel roads to wineries and bad drivers, it's best to take public transportation or hire a driver.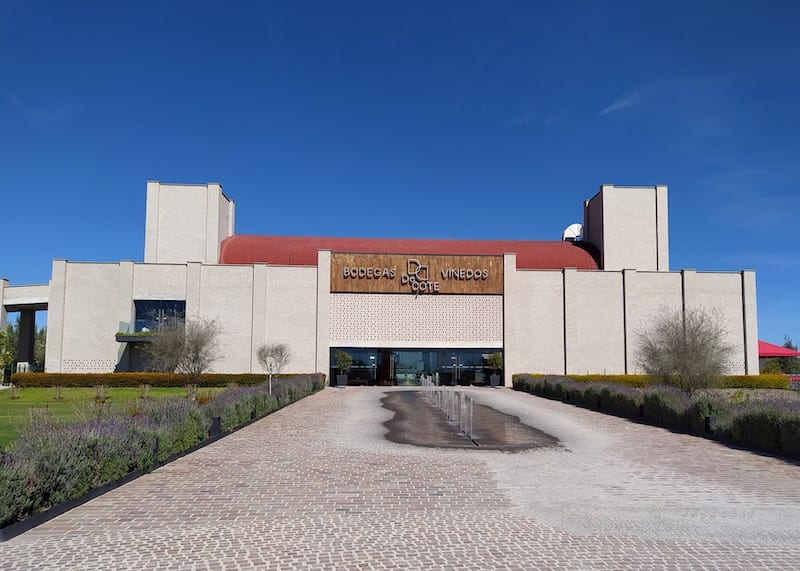 ---
Where to Sip
San Miguel de Allende Wineries
San Miguel de Allende lies in the heart of the Guanajuato wine region. Cuna de Tierra is the oldest winery in the region and has won many awards for winery's architectural design and wines. Many of the wineries in the region are also real estate developments. La Santisma Trinidad, Viñedos San Lucas, Viñedos San Francisco, and Viñedos de los Senderos resemble Tuscan villages and have fantastic restaurants and small boutique hotels. From the artistic hacienda of Viñedo Dos Buhos to the modern winery and hotel of Tres Raices, you will find exquisite wines and Mexican hospitality at its best.
San Miguel de Allende has wineries on both the east and west side of town, these are few must sips.
Viñedo Dos Buhos
Cuna de Tierra
Tres Raices
Bernat
La Santisima Trinidad
Viñedo San Lucas
Viñedo San Miguel
Grape varieties of the state of Guanajuato include Sauvignon Blanc, Moscato, Semillon, Tempranillo, Cab Franc, Aglianico, Nebbiolo, Grenache, Cabernet Sauvignon, Syrah and Merlot, with other small experimental plots of Pinot Noir, Albarino and Carmenere.
San Miguel de Allende has been voted the Best Small City in the World in the 2017, 2018 and 2020 Conde Naste Traveler Reader's Choice Awards.
BEST WAY TO VISIT THE WINERIES
You can rent a car for the day, but the roads to the wineries are not paved and GPS coverage is not always reliable. It's best to hire a driver or go on a tour.
Heart of Mexico Wine Tours – led by wine experts – help you discover the wine and cultural highlights around San Miguel de Allende and Queretaro. Tours are in English and you have the option to customize your own tour.
---
Where to Stay
In Queretaro and San Miguel de Allende
From boutique and luxury hotels in the cities to wineries in the valley, Queretaro and San Miguel de Allende have the perfect accommodations for any traveler.
QUERETARO
SAN MIGUEL DE ALLENDE
Viñedos San Lucas. 15 minutes from San Miguel is Viñedos San Lucas, a real estate property with hotel, restaurants, and wine cellar.
Dos Casas. This boutique hotel is the perfect blend of modern and serenity. Rooms are spacious, a spa is onsite and dine on a 7-course tasting menu at their restaurant, Aperi.
Hotel Matilda. Located between the Parroquia and Parque Hidalgo, Hotel Matilda's eclectic mix of art and modern is sure to please. Moxi is a sister restaurant to Enrique Olvera's Pujol in Mexico City.
Live Aqua San Miguel de Allende Urban Resort. Live Aqua is a bit farther from Centro, but it's also a bit quieter in a residential area. This spacious hotel offers modern rooms, restaurant, bar and spa. Fabrica de Aurora is just a short walk away.
Casa 1810 Hotel Boutique. For colonial Mexican charm, a stay at Casa 1810 is unforgettable. This renovated hacienda will take your breath away in more ways than one. Their rooftop restaurant Trazo has an incredible view of the Parroquia while you dine on international cuisine.
---
Where to Eat
In the Central Mexico Wine Country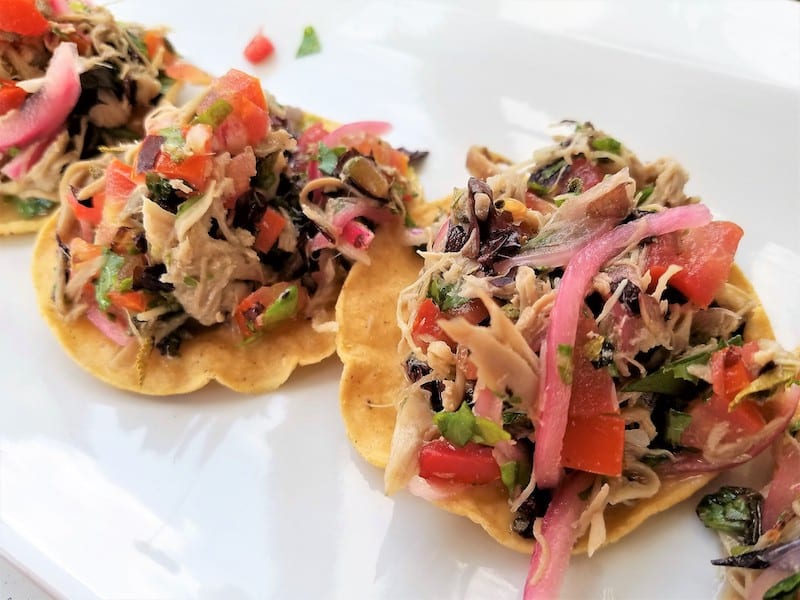 ---
Things to Do
Besides Sipping Wine
The wine region of Queretaro lies primarily between the magic towns of Tequisquiapan and Bernal. Visit artisanal dairies making delicious, cow, goat and sheep cheese, try the goat's milk caramel known as cajeta or relax at numerous spas.
A fun, early morning activity is hiking Peña de Bernal, the third tallest monolith in the world. Queretaro's historical center deserves a few days of exploration with its beautiful plazas, churches and the Museum of the Conspirators. Queretaro's leaders were instrumental in starting the Mexican War of Independence against the Spanish in 1810. For those planning to stay longer, head up to the Sierra Gorda mountains for Franciscan missions, hiking and waterfalls.
Atotonilco, 15 minutes from San Miguel, is known as the Sistine Chapel of Mexico for its beautiful frescoes. The pueblo magico Dolores Hidalgo is known for its talavera, ice cream and Father Hidalgo who sounded "El Grito" which started the Mexican War of Independence. Horseback riding, hot air ballooning, and day spas are also available. San Miguel de Allende is very walkable town, and the number of galleries and architectural details is delightfully overwhelming.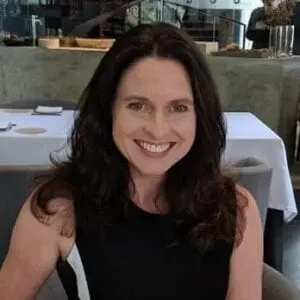 Tiffany Pence is a freelance travel writer living in Mexico. She and her husband moved to Mexico to learn more about its regional cuisines and wine regions. Together, they have a travel website EpicureanExpats.com and English-speaking tour company Wine Tours by Epicurean Expats focused on wine, food and culture around Queretaro and San Miguel de Allende.
---
Sip in More Mexican Wine Country