A Guide to Bucks County Wine Trail in Pennsylvania
Thirty-five miles north of downtown Philadelphia sits the Bucks County Wine Trail, made up of eight Pennsylvania wineries. The wineries themselves are within a few miles of one another, making it an easy wine country escape with ample sipping opportunities. While it's only eight Pennsylvania wineries – there are 200 in the state – don't get too over zealous in trying to hit them all in one day. Although, it is possible.
Given how close the wineries are to one another you can easily do a self-guided wine tour, or set up a wine tour with Tastings & Tours. The latter will enable to you enjoy the local wines a bit more…
Wineries Along the Bucks County Wine Trail
Buckingham Valley Vineyards & Winery
Celebrating 50 years in business, Buckingham Valley Vineyards & Winery is one of the state's oldest farm wineries—and Bucks Country's sole winery producing naturally fermented sparkling wine using the Champagne method. This Pennsylvania winery was founded in 1970, a few years after the Pennsylvania Farm Winery Act was started.
There's a folksy atmosphere on the 40-acre site, with a sculpture garden and picnic areas. During your visit make sure to take a stroll through the lush vineyards and then choose from more than a dozen varieties of wine to sample. Tastings are complimentary on Tuesdays, Wednesdays and Thursdays. On weekends, the winery charges a $5 per person tasting fee, refundable with the purchase of a case.
Winery Location: 1521 Route 413, Buckingham, (215) 794-7188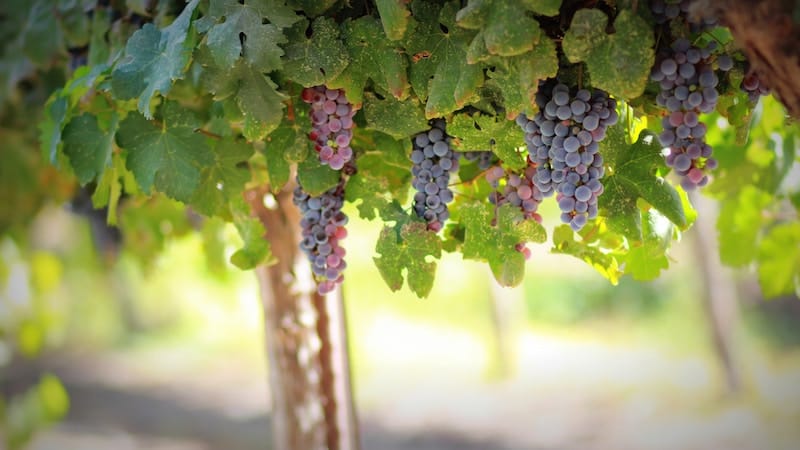 New Hope Winery
Housed in an 18th-century barn equipped with a robust gift, antique and gourmet food shop, this combination wine bar and music/entertainment venue sells various fruit wines, a rosé and a wide variety of reds and whites. New Hope Winery doesn't offer tours, as its vineyard is off-site, but there's more than enough other activity to keep even casual visitors entertained from Thursday to Sunday.
Winery Location: 6123 Lower York Road, New Hope, (215) 794-2331
Crossing Vineyards and Winery
With a facility and grounds on a 200-year-old estate less than a mile from where George Washington crossed the Delaware River in 1776, this historic winery prides itself on making restrained, European-style wines that have won more than 120 awards. To reduce the need for pesticides and other environmentally harmful or inefficient farming practices, the solar-powered winery uses lasers to evenly plant vines and employs a computerized weather station to gather useful data on the vineyard's microclimates. Crossing Vineyards and Winery hosts private events, summer concerts, wine education events and special happenings for singles, wine novices and others.
Winery Location: 1853 Wrightstown Road, Washington Crossing, (215) 493-6500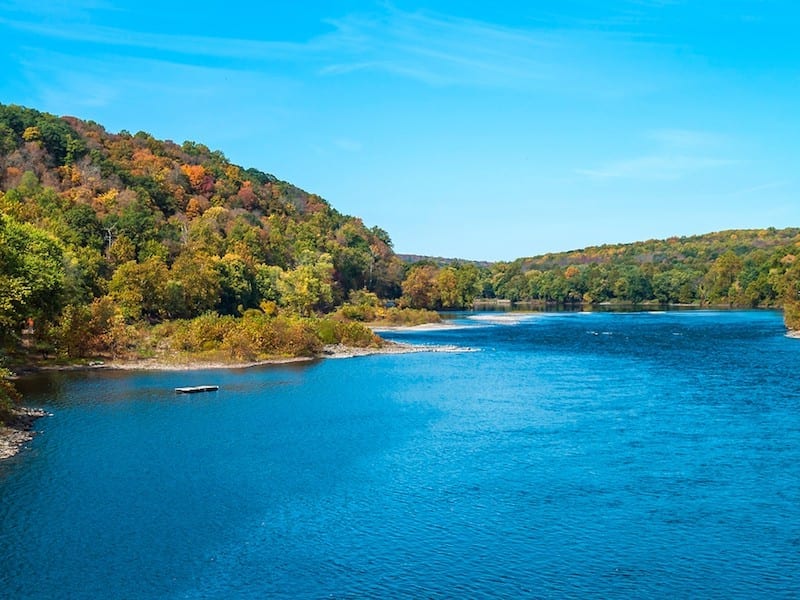 Rose Bank Winery
Situated on a picturesque tract of land originally deeded by William Penn to his daughters, the colonial estate captures the history of Bucks County with its 1719 stone manor house and 1835 barn, both overlooking lush pasture. Visitors to Rose Bank Winery are encouraged to savor the winery's red, white, fruit and specialty wines such as chocolate orange port and coffee-like Cappavino.
Winery Location: 258 Durham Road, Newtown, (215) 860-5899
Rushland Ridge Vineyard & Winery
In the late 1960s, the Ullmans made their first wine on Kings Oak Farm in Huntingdon Valley. In 1985, husband-and-wife team Ed and Lisa purchased 22 acres in central Bucks County and planted an acre of French-American hybrids and native grapes. In 1991, they officially opened Rushland Ridge Vineyard & Winery and built a tasting room, open Thursdays through Sundays. Today, more than a dozen different varietals—including a traditionally crafted port—support the winery.
Winery Location: 2665 Rushland Road, Rushland, (215) 598-0251
Sand Castle Winery
This winery is one of the few on the East Coast to produce wines grown exclusively from vinis vinfera—cloned European vines, in this case from Germany and France. Overlooking the Delaware River, the Sand Castle Winery features a cliff-side castle that houses a 30-foot deep cellar where all of the vinification takes place. It's open for various levels of tastings, from casual sips to extensive food pairings; public classes round out the experience.
Winery Location: 755 River Road, Erwinna, (800) 722-9463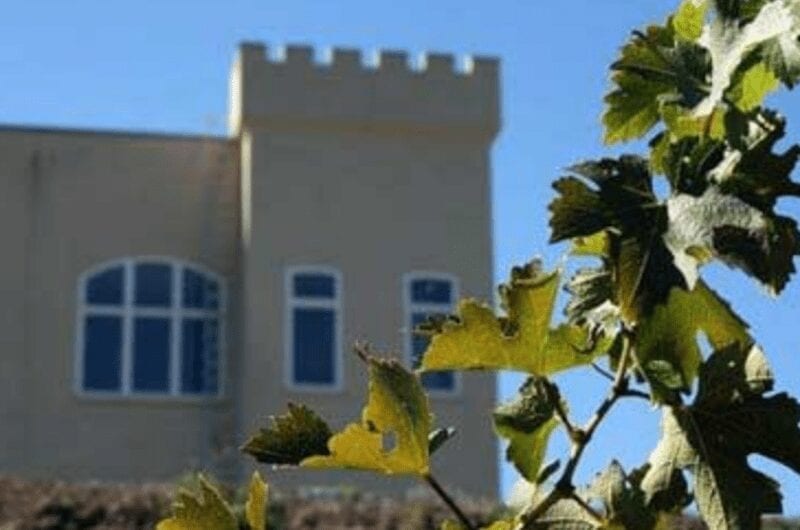 Unami Ridge Winery
Open since 2010, this boutique bottle shop and winery specializes in European whites and premium reds. Owners Jim and Kathy Jenks produce just nine wines, with a white German called Scheurebe as the premier offering. The Unami Ridge Winery tasting room is open on Fridays, Saturdays and Sundays.
Winery Location: 2144 Kumry Road, Quakertown, (215) 804-5445
Wycombe Vineyards
Wycombe Vineyards sits on an estate that has been in Rich Fraser's family since 1925, first supporting a pork businesses, later, in 1965, producing sod. Now, 10 of the 65 acres of fertile farmland are devoted to growing classic vinifera and French-Hybrid varietals in various stages of maturity.
Winery Location: 1391 Forest Grove Road, Furlong, (215) 598-WINE
Have you sipped your way through the Bucks County Wine Trail? What are your favorite Pennsylvania wineries? Need more information on Pennsylvania wine? See our wine travel guide.