Your Guide to Wine Tasting in Philadelphia & the Brandywine Artisan Wine Trail
With geography, climate and growing conditions that mirror those of the Bordeaux Region in France, southeastern Pennsylvania – near Philadelphia – continues to emerge as a major force in America's wine industry. In fact, Pennsylvania wines as a whole are making steady gains in quality, quantity and recognition.
Local winemakers have earned prestigious awards for their wines, proving Pennsylvania can craft wines worthy of any table. A few of these awards include San Francisco Chronicle Wine Competition, International Women's Wine Competition, New York International Wine Competition, International Eastern Wine Competition, World Wine Championships, Berlin International Wine Competition.
To begin exploring the Pennsylvania wine country we begin with Philadelphia wineries.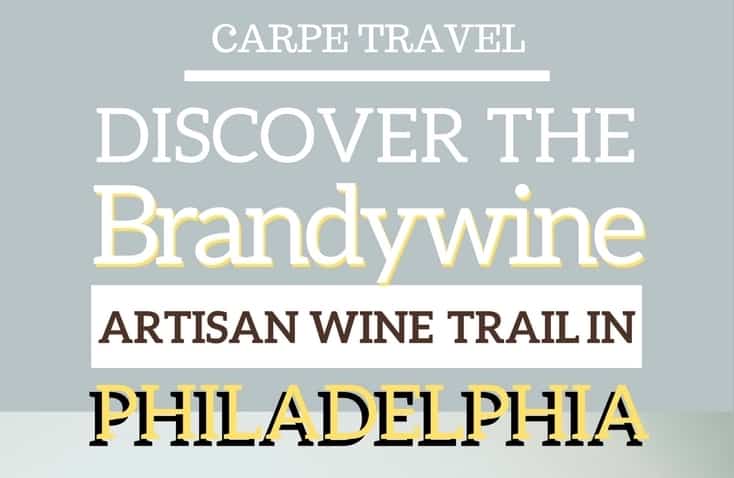 Pennsylvania Wine Trails Near Philadelphia
The Philadelphia wine region is ideally suited for wine making. The temperate climate, paired with gently rolling hills and large bodies of water, make for warmer soil that nurtures a long growing season. The soil itself is flecked with limestone and gravel—qualities that enhance the fertility of a range of grapes. This means wine lovers find many of their favorites here, and local winemakers point to the popularity and flavor of their Chardonnays, Chambourcins, Pinot Noirs, Cabernet Sauvignons and even sparkling wines.
Several winemakers within 35 miles of downtown Philadelphia have joined together to establish three wine trails in Philadelphia's wine country. Each trail is home to a variety of Philadelphia wineries offering visitors unique ways to sip in the Pennsylvania wine country.
Brandywine Artisan Wine Trail (35 miles from Center City)
Bucks County Wine Trail (35 miles from Center City)
Montgomery County Wine Trail (25 miles from Center City)
You can easily spend an afternoon or weekend touring the trails, which are situated in the middle of historic and lush landscapes, near dozens of quaint bed and breakfasts and close to attractions in Center City Philadelphia, New Hope, Washington Crossing, Valley Forge National Historical Park and Pennsylvania Dutch Country.
Wine Tasting in Philadelphia: Brandywine Artisan Wine Trail
Sprinkled across the beautiful and historic area that lies between the cities of Philadelphia, Wilmington, Lancaster and West Chester, the wineries along the Brandywine Valley Wine Trail are generally located in Chester County within an easy drive of one another. The wine trail itself is only 35 miles from downtown Philadelphia.
Each of the Pennsylvania wineries hosts regular tastings, concerts, craft fairs, wine dinners and joint trail-wide festivals that provide perfect excuses to spend an afternoon or evening sipping in the sunlight or under the stars.
Black Walnut Winery
Two couples turned a hobby into a career by refurbishing a 198-year-old bank barn—then using that barn to produce 18 locally grown varietals and blends, including Syrah, Semillon and a blend called Tryst, a Pinot Noir/Merlot blend. Both Black Walnut Winery and its offsite tasting room in downtown Phoenixville (open Wednesday through Sunday) host a variety of events, including live music, throughout the year.
Winery Location: 3000 Lincoln Highway, Sadsburyville, (610) 857-5566; Tasting Room, 260 Bridge Street, Phoenixville, (484) 924-8740
Borderland Vineyard
In 2006, Kurt Kalb began revitalizing the agricultural areas of the family farm that his parents purchased in 1946. In 2008, he planted the first grapevines and has slowly expanded Borderland Vineyard with the help of family and friends.
Winery Location: Tastings run on Fridays, Saturdays and Sundays. 332 Indiantown Road, Landenberg, (215) 436-9154
Galer Estate Vineyard and Winery
Wines at Galer Estate Vineyard and Winery are hand-produced exclusively from grapes grown locally and at this Chester County vineyard. The winemakers let the terroir express itself and take a mostly hands-off approach once the grapes are harvested in order to generate different characteristics for each vintage. For sampling, there's a tasting room just off the fermentation room and a deck overlooking the Chardonnay vineyard. The onsite cottage functions as an Airbnb property—perfect for an overnight stay.
Winery Location: 700 Folly Hill Road, Kennett Square, Chester County, (484) 899-8013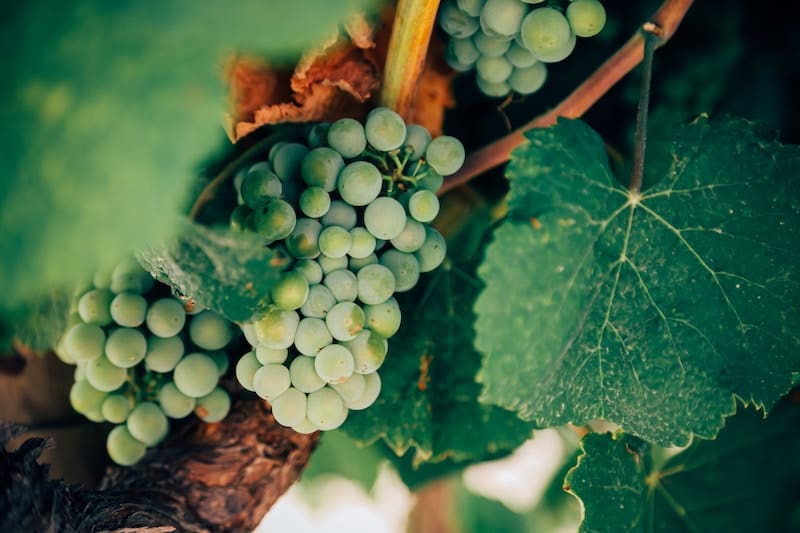 Kreutz Creek Vineyards
Jim Kirkpatrick began his wine making journey in 1989 after his wife Carole gave him an at-home kit for his birthday. Soon a full-fledged winery was born. Today the couple produce a dozen varieties at Kreutz Creek Vineyards, including two dessert wines and a holiday wassail. This pet-friendly winery's tasting room is open on weekends and features an almost year-round concert and movie series. The party continues at the vineyard's pooch-welcoming tasting room in West Chester, which hosts live music every weekend.
Winery Location: 553 S. Guernsey Road, West Grove, (610) 869-4412; 44 E. Gay Street, West Chester, (610) 436-5006
Paradocx Vineyard
Nestled among rolling hills, this bucolic vineyard uses almost exclusively homegrown grapes in its dozens of wines. Though shoppers can buy Paradocx Vineyard wines at two retail shops, two farmers' markets and through a mail order wine club, at the winery they can sample wine, hard ciders out of pouches, special "paint" cans or flights. The winery is open on weekends, with happy hour on Fridays.
Winery Location: Tasting Room, 1833 Flint Hill Road, Landenberg, (610) 255-5684
Wayvine Vineyard & Winery
A pair of Penn State alums put their agriculture degrees to good use, hand planting 16 acres of grapes on a Nottingham farm. Their roster of wines leans European in style but does include Carmine, a deep red varietal developed on North American soil. Like many Philadelphia wineries, Wayvine Vineyard & Winery hosts causal tastings on Friday, Saturday and Sunday afternoons.
Winery Location: 4374 Forge Road, Nottingham, (610) 220-0128
Planning a weekend wine getaway that explores Philadelphia wineries? See our Pennsylvania Wine Guide.