By Contributing Writer, Louise Brown
For most people, winter may not be the ideal time to visit Toronto especially if you're not used to the cold. Canada in general is a cold place and the temperatures can be unforgiving for newbies.
However, in Toronto, there are still many things you can do. It may require some bundling up or staying in, but either way, Toronto is still worth the visit, even in winter.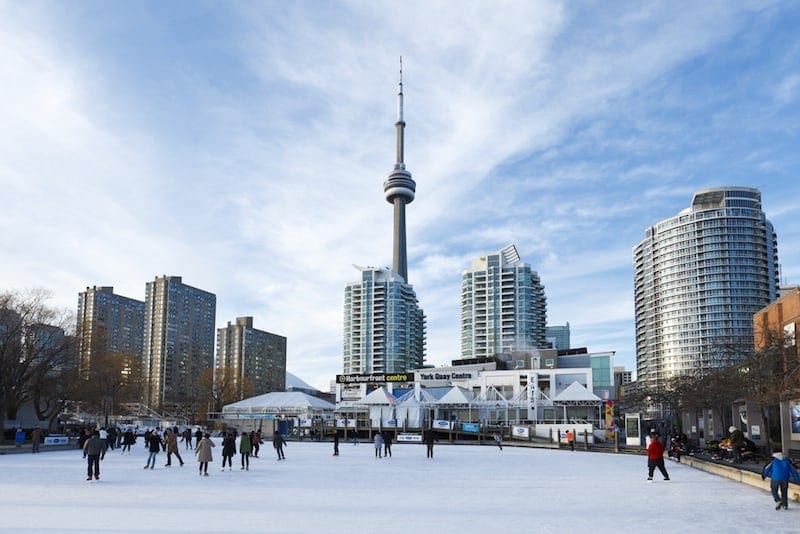 1. Get the Best View From the CN Tower
You can't go to Toronto without seeing the CN. It's a national icon and an architectural and engineering masterpiece. However, the real sight to see is the view from the building itself. The view from the Glass Floor or the SkyPod is incredible!
Even the journey going up is an experience in itself. The elevators are glass all around and have a speed of 22 kilometers per hour.
Another unique experience you can partake in the CN tower is the EdgeWalk. It's the highest full circle walk in the world that happens on a 5-foot wide ledge around the top of the tower.
It's an expensive experience, but you should put it on your bucket list. Make sure you're dressed for the weather. It's open in all seasons, except in high winds, electrical storms, and other extreme weather conditions.
Finally, cap off your visit by dining at any of the three restaurants in the building. All of these offer an award-winning 360-degree view of the city.

2. Celebrate Ontario Wine
Did you know Ontario is home to amazing wine regions, yes plural? There are THREE official wine regions within Ontario with the Nigara wine country being less than an our south of Toronto. If you're in town in January head that way for the annual Niagara Festival. For three weekends the Niagara wine country is transformed into a wintery wonderland, celebrating one of Canada's most cherished products, Ontario Icewine. From the Xerox Icewine Gala, to wine and culinary pairings, outdoor activities along the famed Wine Route, it's an amazing time experience for all wine lovers.
If can't make the festival and still want to experience Ontario wines, head over to Chez Nous, a Toronto wine bar that features an all-Ontario wine list.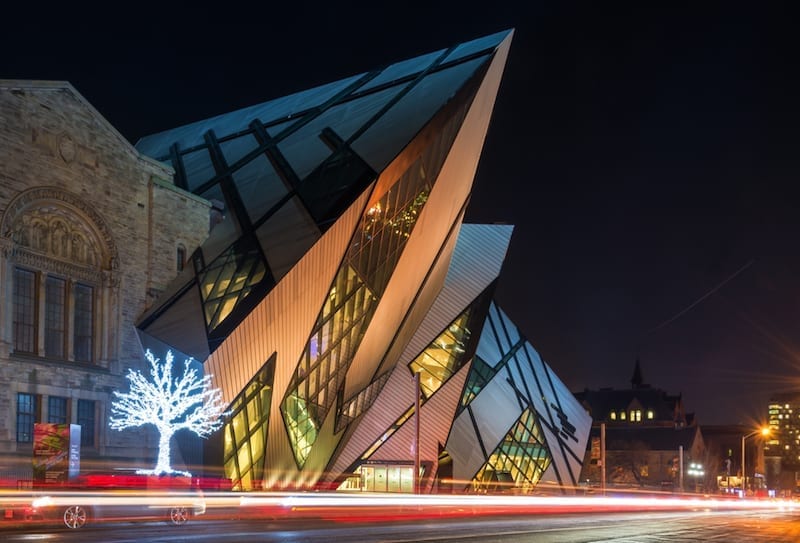 3. Go Museum Hopping
Toronto is crawling with museums that are perfect for the art, history, and culture lovers. One you shouldn't miss out is the Royal Ontario Museum. It's the largest museum of world cultures and natural history in Canada.
For sure, it will satisfy the culture vulture in you. If you want more, there's the Bata Shoe Museum and Gardiner Museum just a few minutes away from the ROM.
If you want a more artsy experience, check out the Art Gallery of Ontario. It has a collection of over 80,000 diverse pieces of art!
The architecture and interiors are pieces of art too! The gallery contains works by Canadian artists, African art, contemporary art, and more.
4. Party on the Ice
If you thought ice skating alone was fun, then you'll love the DJ Skate Nights. It's an outdoor winter party that takes place on the Natrel Rink, and it only happens for nine weeks in a year.
If you're in Toronto around December to February, make sure you check out the schedule and the lineup. It's a unique party experience you don't want to miss! It may be winter, but this party is a "hot" one.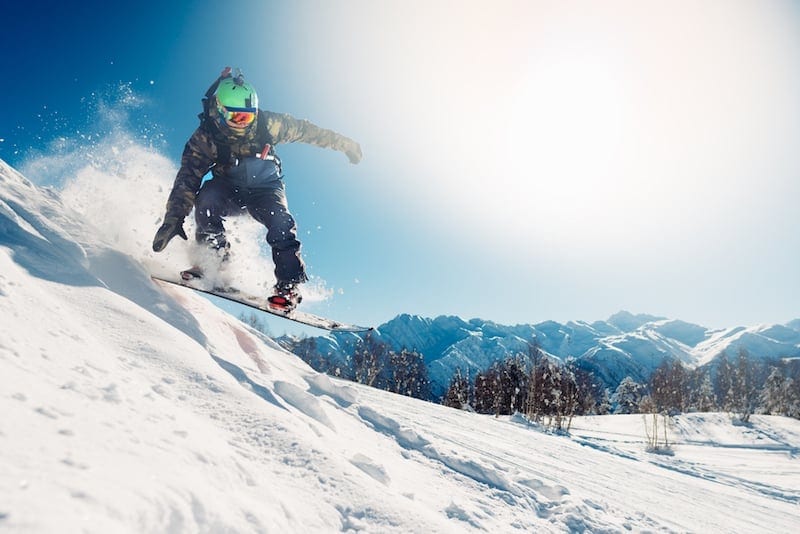 5. Try Snowboarding
Toronto isn't very popular for its snowboarding, but there are places here that can give you some slopes and powder. These places are a lot less intimidating – and less expensive – than other more traditional snowboarding destinations. Or, simply head down to some of the city parks and go tobogganing instead. Riverdale Park and Broadview Avenue have great tobogganing hills.
There are four urban ski/snowboard centers around the Greater Toronto Area. However, you'll have to shell out a couple of hundreds of these centers.
Centennial Hill
Earl Bales Parks
Mount Chinguacousy
Uplands Ski Centre
And, don't worry if you're a beginner or don't have snowboard boots and snowboard. You can get lessons and rent everything from the snowboard to helmets.
6. Check out Winter Stations
The Winter Station is a design competition that started in 2015. Months before the exhibition, artists, architects, and designers from all over the world submit a design concept following a theme for the temporary installation. The chosen designs will then be installed, and the exhibition is from February to March. So, if you happen to be in Toronto during these months, make sure to go check it out.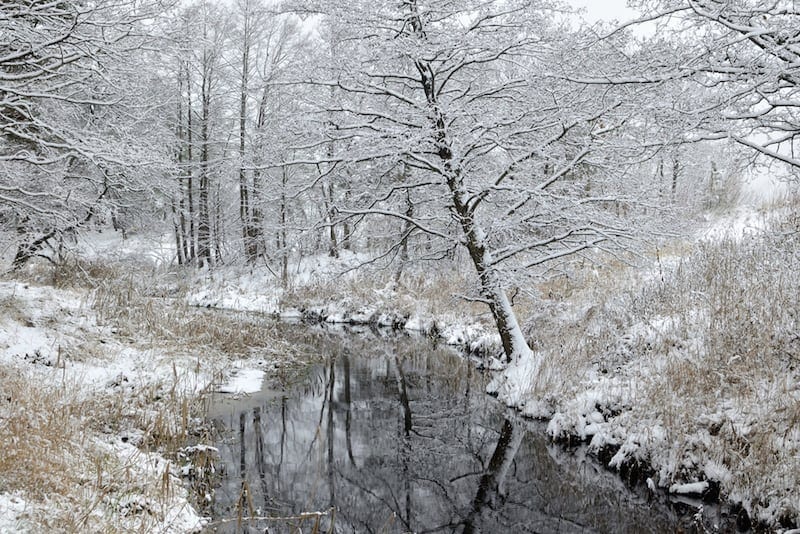 Don't let the cold bother you – Toronto is still fun, beautiful, and a great place to visit even in winter. In fact, some of the most fun things to do in Toronto only in winter. Just be sure to dress for the weather and to check opening hours beforehand. They might not be the same as the rest of the year. Need more ideas on things to do in Toronto, check these out.
Have you been to Toronto in the winter? What places or activities can you recommend? Share them below in the comment section!
About the Contributing Writer
Louise Brown is the founder of TheAdventureLand.com, where she and her associate's blog about Outdoor experiences, tips & tricks that will help you have an exciting adventure. Follow her on Twitter and on Google+