Like many mountain towns in Colorado, Crested Butte was founded as a mining town back in the 1800's. Today it's known as "the last great Colorado ski town", and for good reason. I'll be sharing several of these reasons in my upcoming series on Crested Butte, so make sure to stay tuned. In the meantime, I've come across some fun and interesting facts about Crested Butte you should know when you're planning to visit. These are perfect trivia for those of you who strive to drive your friends and family crazy with "fun facts", aka Clark Griswold, annndd, that would be me.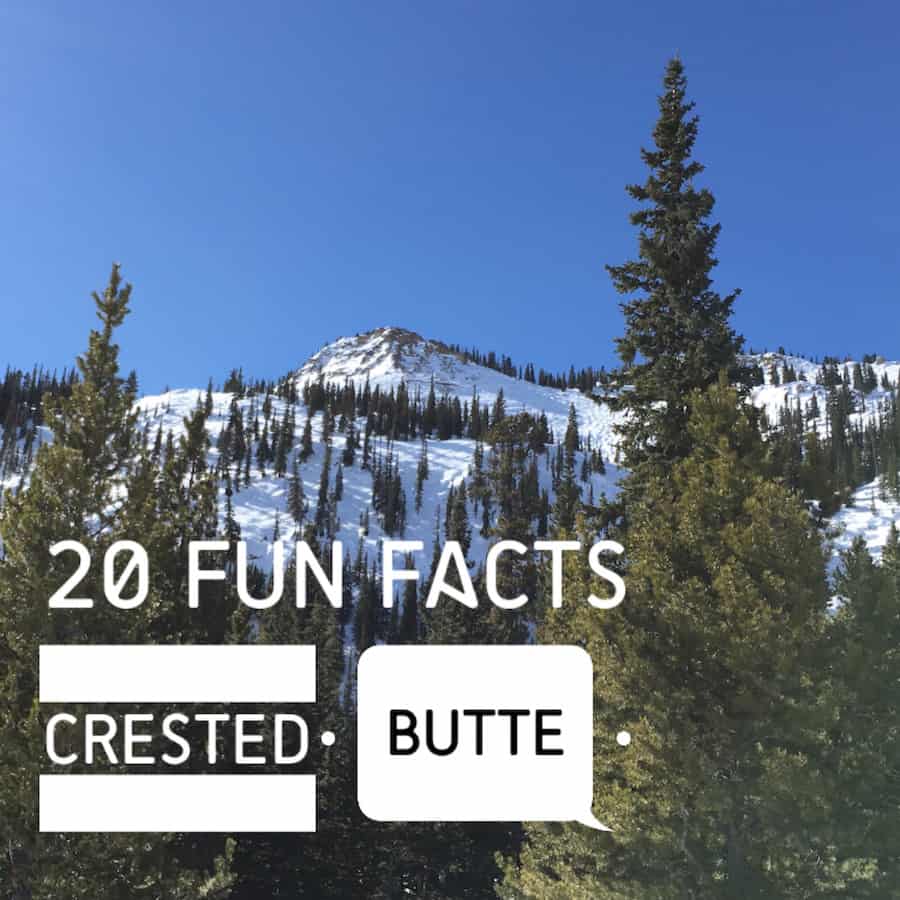 Fun Facts About Crested Butte, Colorado
1. While Crested Butte is now known as a destination for skiing and mountain biking, in the 1860s and 1870s it was home to silver and coal mines. When mining began to decline, many Colorado towns failed, including several in Gunnison Valley, home to Crested Butte. Yet, Crested Butte hung on given its ranching industry and because it was one of the main supply towns to surrounding areas. (The town went from 1,400 to about 200.)
2. The opening of Crested Butte Mountain Resort in 1961 brought new life to the town and the Gunnison Valley, both of which had been struggling to survive since mines were closed. The town grew from 200 people to now nearly 2,000.
3. Few ski resorts can boast they are still under family ownership, except for Crested Butte Mountain Resort, which has been family owned and operated since it's beginning in 1961. The resort has changed ownership three times, and each has been to a family. The Mueller Family purchased Crested Butte Mountain Resort in 2004, while also owning and operating Okemo in Ludlow, Vermont and Mt. Sunapee in Newberrry, New Hampshire.
4. The worlds best rum is made in Crested Butte. No, really. Montanya Distillers a local rum distillery had its Platino Rum named best white rum in the world at the World Rum Awards in England. Who would have thought that the worlds best rum was made right here in Colorado?!? (Make sure to stop in for a free tasting – 212 Elk Avenue.)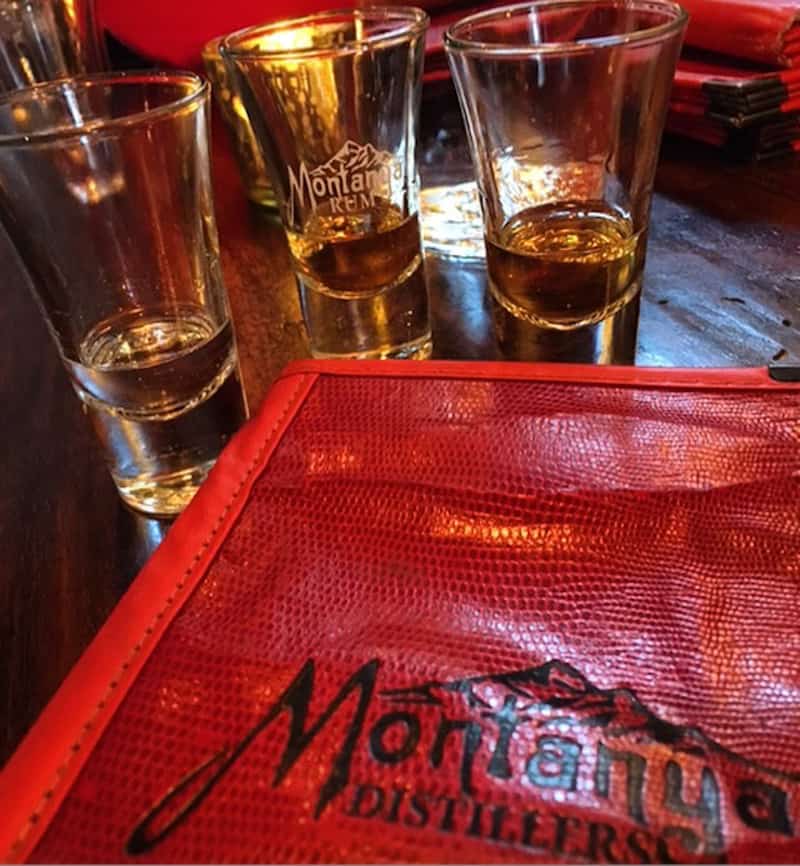 5. While winter may hold the heart for many who love Crested Butte, spring and summer bring a lot more color. So, much so that in 1990 the Colorado General Assembly designated Crested Butte the Wildflower Capital of Colorado.
6. Downtown Crested Butte is the eighth largest Colorado National Historic Landmark District. The main drag, Elk Avenue is lined with many of the original historic buildings, homes and saloons that have been well preserved and blend perfectly into today's thriving community.
7. In 2014, Powder Magazine's Ski Town Throw Down voted Crested Butte as the number one ski town in the United States.
8. In 2016, Crested Butte was named #1 of USA Today's Best 10 Travel Awards for Best Ski Town.
9. Every mining town turned ski town has a creepy story or three, especially around Halloween time. However, Crested Butte has a lot… So many that it's been named one of the most haunted ski towns in America by several different sources.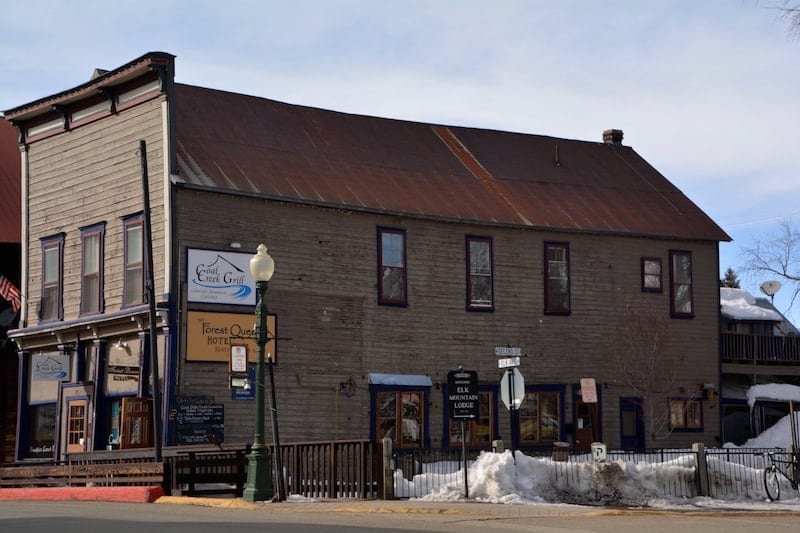 10. Crested Butte Mountain Resort has 1,500 acres of trails ranging from beginner to expert. (Tip: If you're not an expert, don't attempt the runs. I'm talking to my husband who blew out his knee on a double black diamond.)
11. The longest run on Mount Crested Butte is 2.6 miles (4.2 km) long; it's the Peak down to East River Lift. (Tip: This is a GREAT run to start the day with.)
12. Crested Butte Mountain Resort is home to the steepest cut run in North America. It is called Rambo and is anywhere from 52-54 degrees in pitch.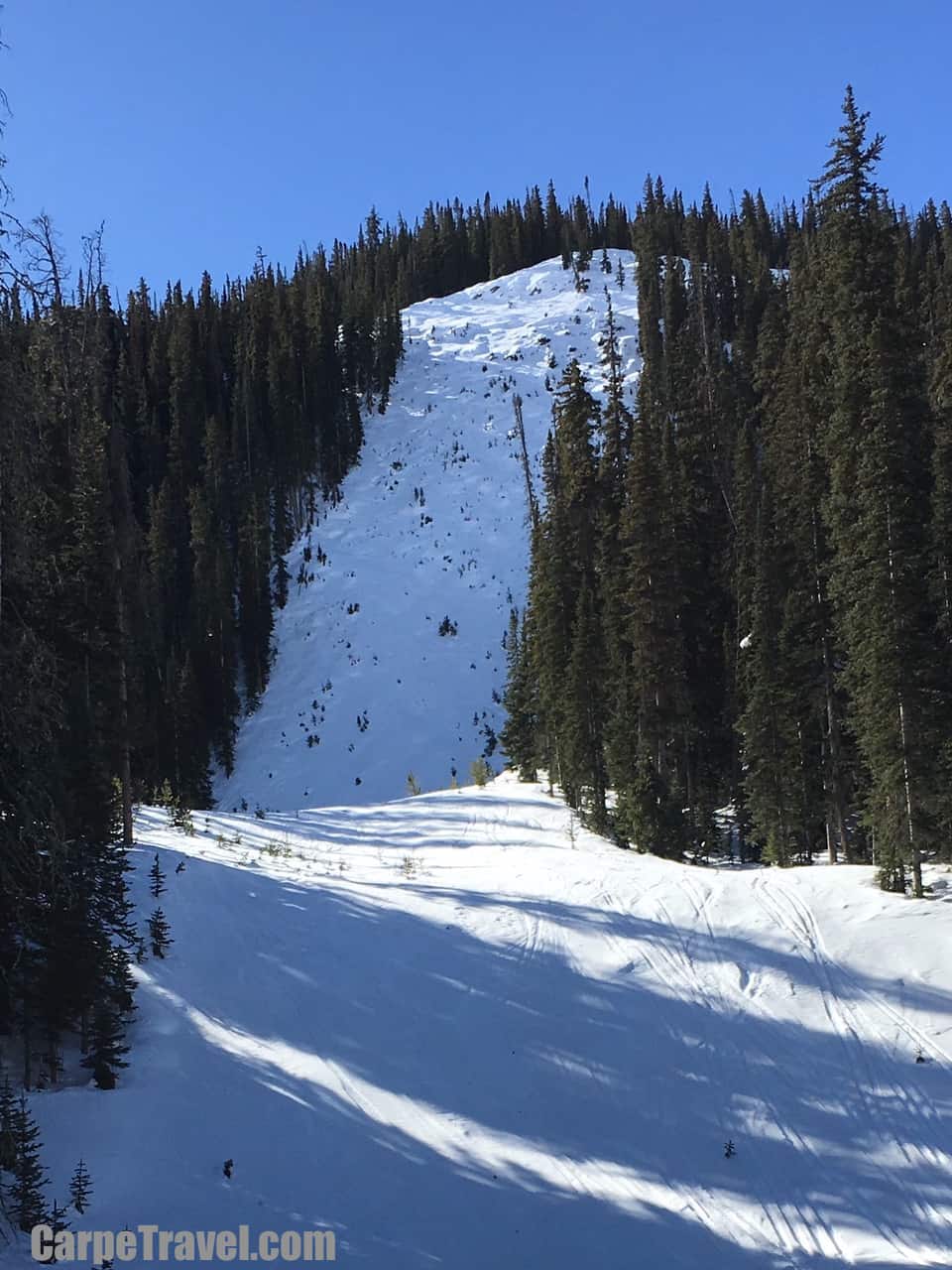 13. Crested Butte is the Nordic Ski Capital of Colorado, offering 55 kilometers of trails all leaving right from town; 13 kilometers of fat bike friendly trails along with countless miles of packed trails in the surrounding drainages. (Tip: If you visit the Crested Butte Nordic Center kids 17 and under ski free.)
14. In 1963, Crested Butte constructed its first gondola, it was the second resort to open a gondola in Colorado, after Vail Ski Resort opened its in 1962.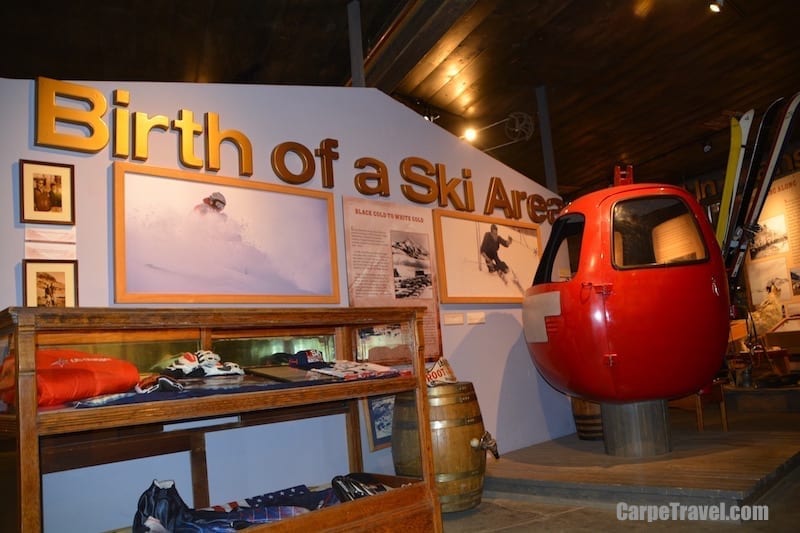 15. The town of Crested Butte resides at 8,885 feet and the peak of Crested Butte Mountain is 12,162 feet.
16. Did you know there is a Mountain Bike Hall of Fame? I was clueless. Come to find out it was founded in Crested Butte in 1988 to chronicle the history of mountain biking. In 2014 it relocated to Fairfax, California and became part of the Marin Museum of Bicycling.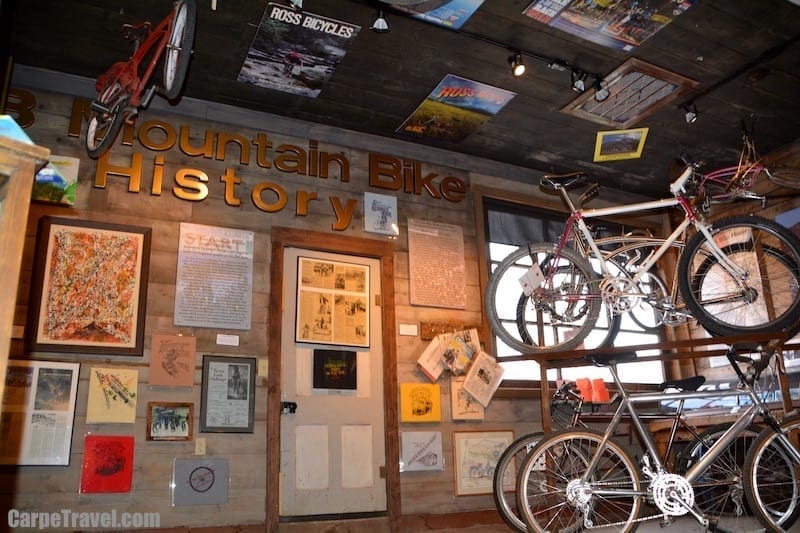 17. For those reality TV lovers, Crested Butte is the birthplace and hometown of Heidi Montag of MTV's The Hills (TV Series).
18. Ever heard the story of how Crested Butte Mountain was named? In 1874, surveyor F.V. Hayden journeyed into the valley. He made it to the base of Teocalli Mountain with his crew and decided to climb the epic peak for geographic reasons. While on top of the mountain, viewing the panorama before him, he named Teocalli, Gothic Mountain and Crested Butte Mountain, given their shape and geologic make up. He also nicknamed them the "Three Buttes".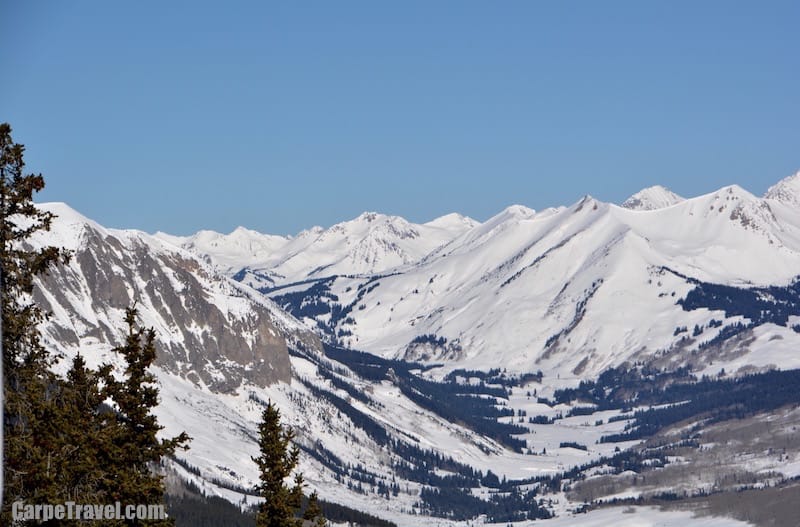 19. In 2014 Bud Light took over the town of Crested Butte for a long weekend and renamed it "Whatever, USA". (Apparently, it was one heck of a party!)
20. Hunting for elk in 1899, a man named John Plute shot a bull elk who's antlers were certified as a world record, but not until 1961. You see Plute was just hunting for the elk meat so when he came back into Crested Butte people didn't believe him all the meat came from one elk. To prove he was right he head 12 miles back out to Dark Canyon to retrieve the head. However, the local wildlife hadn't left much but the antlers. So, he removed the rack, which he then sold to the local grocer to pay his monthly supply bill. The rack remained in the storage area of Tony's Conoco (now the Crested Butte Heritage Museum) until 1915 when they were sewn onto the head of a female elk and displayed in a bar where they remained until 1961. The "She Elk" can now be seen at the Chamber of Commerce; a replica is housed at the Heritage Museum in downtown Crested Butte.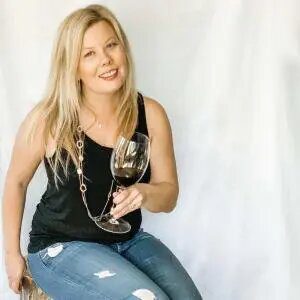 Elaine Schoch (pronounced the German way – Shock) is the editor and founder of Carpe Travel as well as an award-winning travel writer, wine judge, certified by the Wine & Spirit Education Trust (WSET) Level 2 and certified American Wine Expert. She is married to The Husband and has two kids, Princess One and Two – who's interest and knowledge in wine is quite extensive. Not to mention the stamps in their passports.