By Max Therry
Food and wine go together beautifully, and if you are traveling to a particular wine region, why not take some photos of the local dishes?
For instance, if you were taking your vacation in Bordeaux, you may want to take photos of lamb, beef, and duck dishes that pair perfectly with the red Bordeaux wines of the region. For the white Bordeaux wines, you could photograph the shellfish and seafood that comes from the Atlantic Ocean and the Gironde estuary.
If you are heading to Italy, you should try and photograph the food and wine pairings there, such as game dishes with Amarone, or seafood with a fragrant Vernaccia white from San Gimignano in Tuscany.
When you're traveling, it's not always easy to set up a food shot, but these tips should help you get the best out of the tools you have available. (More Food Photography Tips can be found here too…)
Planning and Preparation
It may sound like a hassle, but you'll get better images if you plan your food shots in advance. That isn't easy when you're traveling around, as you may well need to shoot something unplanned and on the spur of the moment – in that case, go with the flow and don't stress about getting the perfect shot.
One thing you need to do is to make sure you have everything you need before you start taking photos, and that your camera or phone is charged and you have plenty of memory storage space.
Capture Local Specialties
Each country and culture has its own cuisine, so you should make an effort to try and capture the local dishes, and the local wines. Try and get to the food and produce markets where you are visiting, as they are usually filled with an amazing array of ingredients that make beautiful photos. Local street food is also a good idea – you can not only taste the food, but see the whole cooking process and even capture it if (you're given permission to).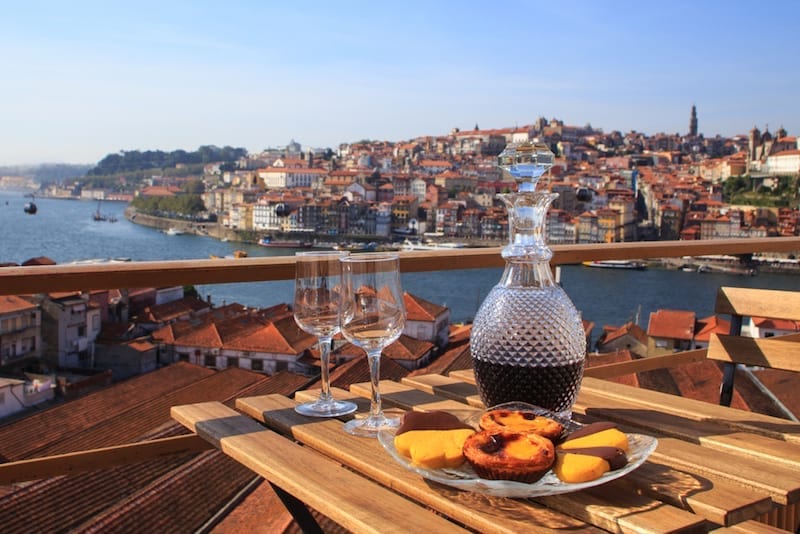 Lighting
Food and wine look best in natural light, such as you'll get from a window that doesn't face direct sunlight. This is good news for travelers, because it means you don't have to carry heavy or complicated lighting gear around with you. It's even better if you are able to sit outside to eat, as you will have plenty of good light, as long as you are shaded from the sun. If it's dark, try to avoid using the built-in flash on your camera or phone. It will make the food look greasy and unappetizing, and put flash glare on the wine glasses. Use available light sources instead – candle is a good choice!
Work the Angles
Try shooting the food from different levels and angles, and make your images stand out more by getting a mixture of shots from different positions. Go right down to the level of the dish and shoot from there, or try shooting straight down. Changing angles, keep in mind that light source shouldn't come from the direction as the camera.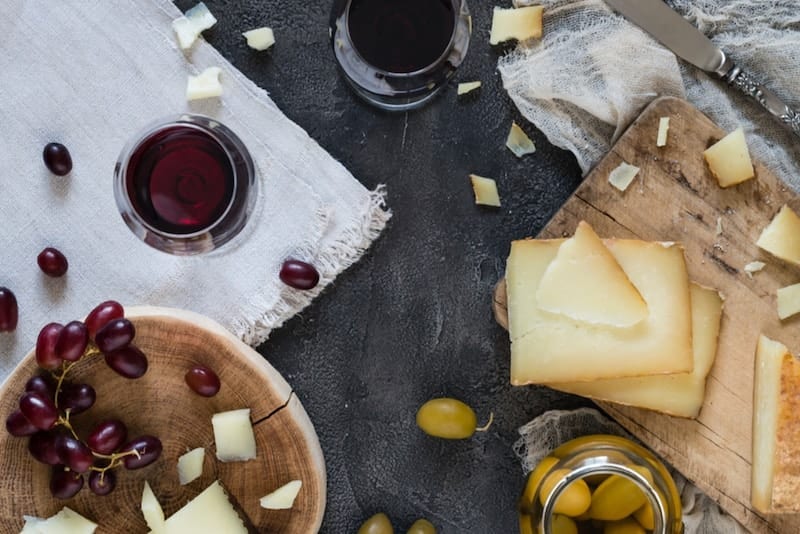 For example, photo from above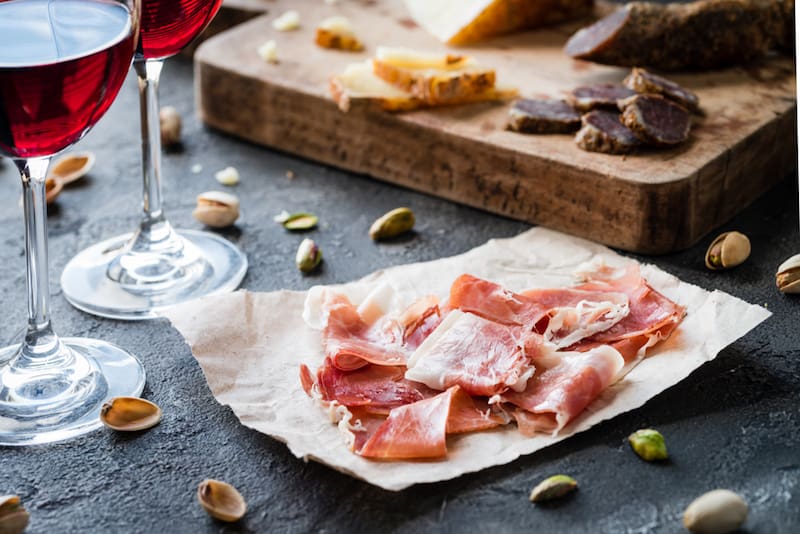 From aside
Try to fill the frame with your image, then you won't have a tiny dish swimming in a sea of empty space. Don't be afraid to use some stuff on the table to add to your shot, get in close and cut off the edges of the plate or board that your food is on.
Prepare Beforehand and Be Quick
That means making sure any cutlery and table linen is clean and arranged in a visually pleasing way, even before food is arrived. Try to think what you can use to add mood or sence of the lace to your shot.
Food is best photographed as freshly cooked or prepared as possible, which is why it's necessary to have your camera or phone set up and ready to shoot immediately the food is placed in front of you. Food also tastes better if it's eaten straight away, so don't get so caught up with shooting that you let your food go cold!
Post Processing
Almost every photo you'll find on the internet will probably be staged and edited. Editing not only can help to improve a photo but also add your own personal style to it. You probably noticed that popular photographers' photos have a certain look – some are blueish and cold, some feel warm and sunny, some are sharp and contrast. This is mostly achieved by composition and editing.
You may not aim to be a professional photographer or blogger, but your food images will benefit from some fine-tuning. Simple adjustments like erasing the unwanted options, cropping, setting the contrast and contrast, fixing exposure issues can improve your photo quite significantly. Try to experiment with photo-editing programs and apps. For smartphone photographers, you will probably have a built-in app for editing, otherwise, there are apps you can download to help edit your images. If you use your laptop to view the photos, you can edit from that. Some image editors offer one-click overlays and presets (Luminar, Lightroom, Color Efex Pro) which give your images a specific look within few clicks.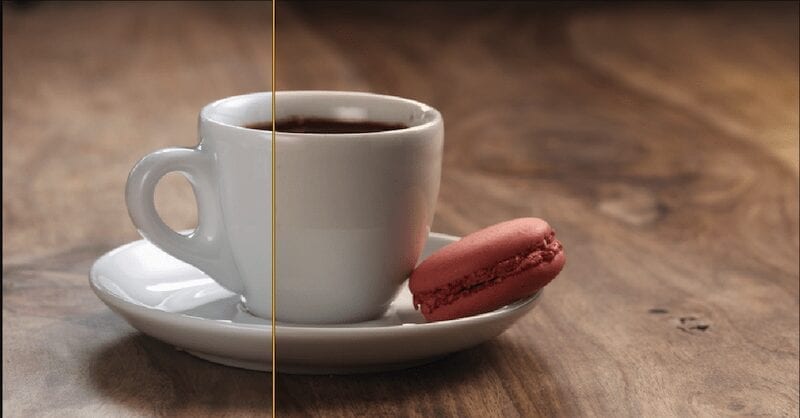 You can add some sense of warmness, for example
It's wise to concentrate on sharpening, color, and brightening rather than adding filters to your images. Remember, less is often more!
If you practice with your camera or phone before you go on vacation, you'll find it much easier to quickly set up and take a good shot. Take the time to get to know your camera and discover what all the menus and function buttons and dials do. There are some excellent tutorials available for free on the internet that will take you through things you need to know, such as exposure, lighting and composition.
There are so many winemaking regions to explore, and they all have local foods that pair perfectly with them, so take the opportunity to get some mouth-watering shots to remember your trip by.
About the Writer:
Max Therry is an architecture student who is fond of photography and wants to become a professional photographer. He is also working on his photography blog about photo editing, modern photo trends, and inspiration. Feel free to reach him by email.
Was this helpful? Pin it for late!