Jeanne O'Brien Coffey, Contributing Writer
Because of the harsh climate, Vermont wines are mainly made from unfamiliar grapes that can survive frigid temperatures, bringing new aromas and flavors along with them. But serious cold weather also offers unique opportunities, like ice wine—which can be made when the grapes freeze on the vine before harvest. Many of the Vermont wineries are focused on fruit wines or a combination of fruit and grapes. Bring an open mind and a curious palate, and you'll find a lot to love when sipping in Vermont wineries. Here are a handful to get you started.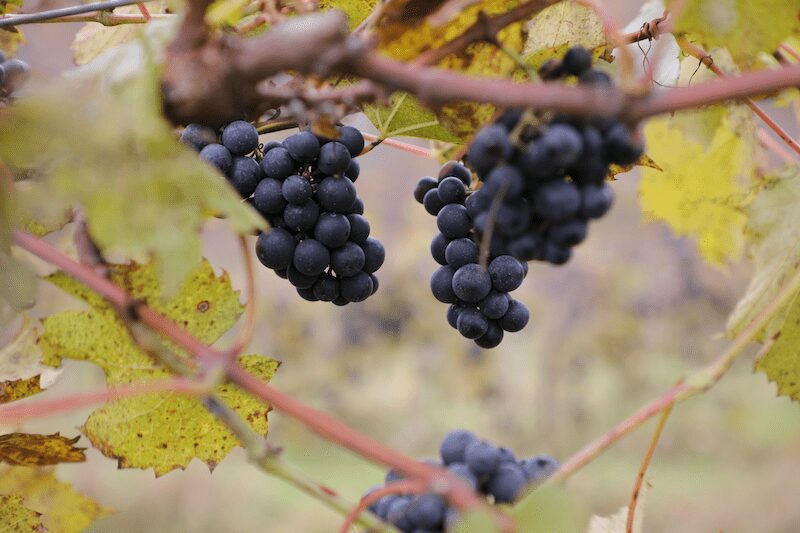 Where to Sip
Vermont Wineries
Kendra and Rob Knapik are quickly gaining a reputation for Old World influenced natural wines, using native yeast and minimal intervention, like their Regeneration line of Lambrusco-style pétillant naturels. A new tasting room at their vineyard on Grand Isle, on a hillside overlooking Lake Champlain, compliments tastings at their winery an hour away in Stowe. Guests are welcome to explore and enjoy their 50 acres, with paths that meander throughout the property, or even stay the night in one of two glamping Airstreams on the property.
Winery Location: 1338 Moscow Road, Stowe; Vineyard: 69 East Shore North, Grand Isle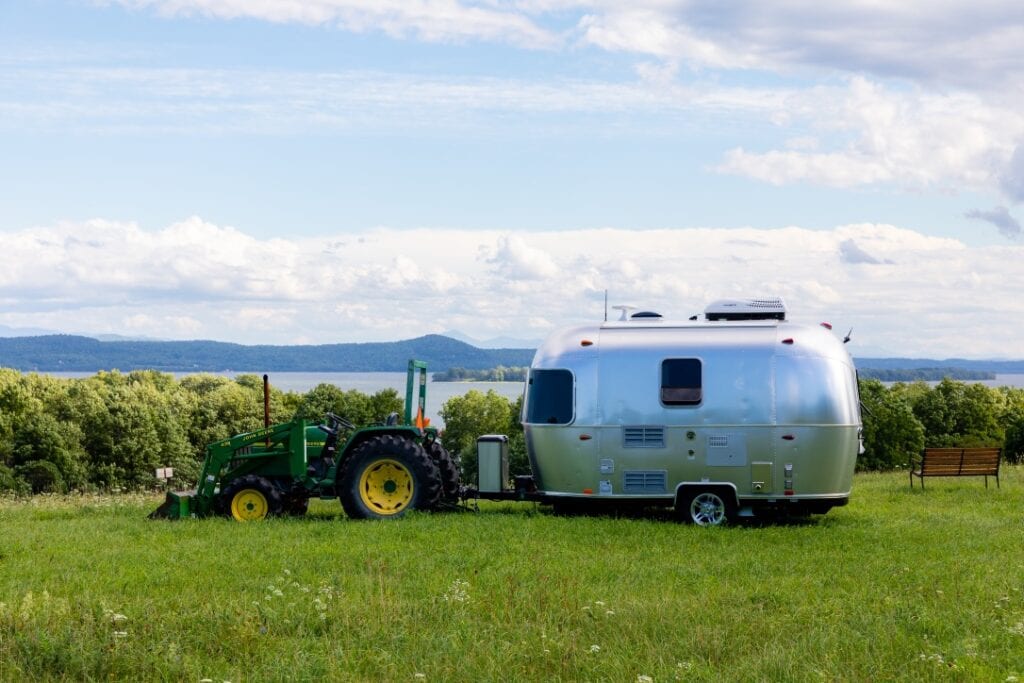 Winemaker Deirdre Heekin has garnered national attention for her natural wines and aperitivos. Subscribe to her newsletter for updates on when the tasting room – really a rough-hewn barn dubbed Tavernetta Forestiera + Bar a Vin– is open. She fits tastings in between caring for the beautiful biodynamic fields and making wine. If you are in the area when it's closed, you can still organize curbside pick-up of the wines, which echo with a sense of place, reflected by her regenerative, permaculture, and biodynamic practices.
Winery Location: 1834 Mt Hunger Road, Bethel, 802-291-1295
Owner and winemaker Christina Castegren has been exploring the terroir of her sustainability-focused farm and winery for nearly 20 years now, narrowing her efforts from an initial planting of 17 to just five varietals. Easy to reach from capital city Montpelier, Fresh Tracks has a renewably powered tasting room and a pergola for picnics.
Winery Location: 4373 VT Rte. 12, Berlin, 802-223-1151
After 20 years, this Vermont winery recently decided to focus specifically only on red grapes in their rocky limestone soil on a hilltop in the Champlain Valley. They now grow only Marquette and Farnsworth grapes to produce a range of small-batch red and rosé wines.
Winery Location: 142 River Rd, New Haven, 802-388-7368
WHAT WINES WILL YOU BE SIPPING IN VERMONT?
Expect cold-hardy hybrids like La Crescent and Marquette coming out of Vermont wine country. The grapes may be unfamiliar, but keep an open mind and you'll be delighted by new flavors and aromas.
For a classic tasting room experience and introduction to all that is Vermont wine, it's hard to beat this beautiful site. Owner Ken Albert first planted a few vines in his backyard in the 1970s, and now runs one of the largest operations in the state, committed to sustainable agriculture and responsible vineyard practices.
Production is helmed by Ethan Joseph, who prefers to call himself a "winegrower" rather than a "winemaker," believing that most of the work of crafting wine is in caring for the vines while preserving the terroir. In the spacious tasting room or on the outdoor patio overlooking their McCabe's Brook vineyard, you can taste both the more traditional Shelburne Vineyard wines and the spontaneous ferment Iapetus line – full-on natural wines that thrive on low intervention and a tremendous sense of place. Reservations are recommended, especially in the busy summer and fall seasons. (Reservations are a plus at all Vermont wineries.)
Winery Location: 6308 Shelburne Rd. (US Rt 7) Shelburne, 802 985-8222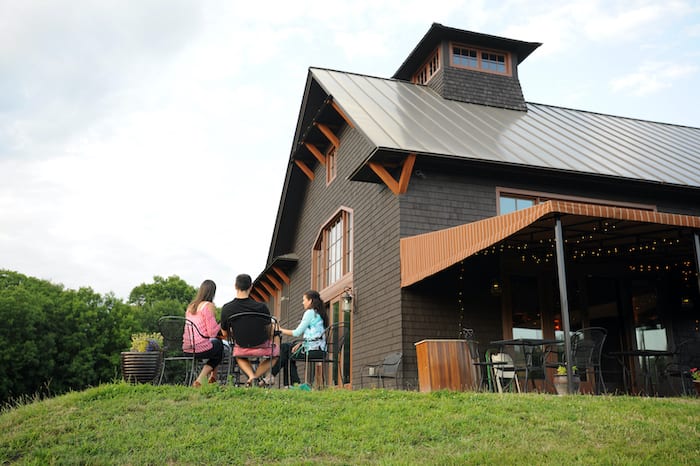 Owner Harrison Lebowitz has been credited with recognizing, back in 1992, that vineyards could be a way to save Vermont farmland from encroaching development. This Vermont winery benefits from a microclimate on an island in Lake Champlain that enables it to grow some varietals –like Riesling and Pinot Noir—that cannot survive in other parts of the state, alongside cold climate grapes like Vidal Blanc and Baco Noir, and even an ice wine. Summer concerts on the farm are a popular draw as is the lovely tasting room with indoor and outdoor seating. The winery is an easy trip – by bike and a special bike ferry—from downtown Burlington.
Winery Location: 190 West Shore Road, South Hero, Grand Isle, 802-372-9463
Are there other Vermont wineries you have sipped in that we should have on the list? Let us know your favorites in the comments.
WHERE TO SIP. STAY. THINGS TO DO.
---
Sip in More Vermont Wine Country