The state known for its whisky is also producing award-winning wines. The vast majority of Tennessee wineries are located in central/middle and eastern Tennessee offering unique wine tastings within a welcoming southern atmosphere.
The state of Tennessee and its wine industry is divided into three distinctly unique cultural districts called Grand Divisions. One of these grand areas is Middle Tennessee, home to 33 wineries all worth uncorking on a weekend sip trip. (There more than 60 wineries in Tennessee!)
Where to Stay When Sipping Tennessee Wines
Nashville has every style of accommodation from ultra-luxury to glamping. The Hyatt Place, The Westin Nashville, JW Marriot, and Renaissance Nashville are just a few of the luxury hotels in and around Nashville. If bed and breakfasts are more your thing, try the quirky Dive Motel & Swimclub, Belle Air Mansion & Inn, or the Caroline House Nashville Historic Inn. Glamping is a popular way to experience nature-focused vacations. Days spent exploring wine trails call for nights under the stars. Ginger Farms Glamping, Tennessee Glamping, and The Greenbriar Beechhouse offer just a few elevated glamping experiences near Middle Tennessee Wine Country.
Where to Dine in Middle Tennessee Wine Country
Nashville is one of the great food towns in the United States so narrowing down your choices to just a few is going to be challenging. Nashville is all about chicken and waffles and the local favorite is Milk & Honey Nashville. Visit for a hearty breakfast or lunch because they close at 3 pm. Vegan and vegetarian options are available. Bourbon Steak by Michael Mina is a top-rated celebrity steakhouse. With the best panoramic views of the city from the 34th floor of the JW Marriot and incredible aged steaks, you can't go wrong at Bourbon Steak. Walk back in time through the doors of the Elliston Place Soda Shop for diner-style breakfast or all-American burgers and fries served with a homemade shake or malted. Take a break from chicken and BBQ at The Wild Cow Vegetarian Restaurant where gourmet creations are all plant-based.
Wine Trails in Middle Tennessee Wine Country
Upper Cumberland Wine Trail is the most visited in the state with pastoral landscapes, waterfalls, and delicious wines. Tennessee wineries on this trail include: Cellar 53, Brush Creek, Red Barn Winery & Vineyards, DelMonaco Winery and Vineyard, Highland Manor Winery, Chestnut Hill Winery, Holly Ridge, and the Northfield Vineyards.
Natchez Trace Wine Trail is one hour outside of Nashville and home to four wineries: Grinder's Switch Winery, Keg Springs Winery, Amber Falls Winery, and the Natchez Hills Winery.
But, these aren't the only wineries to visit in the Middle Tennessee region. Here are our top 17.
Top 17 Middle Tennessee Wineries
Amber Falls Winery & Cellars is located along the historic Natchez Trace Parkway in the rolling hills near Nashville. Visit the winery or their Nashville tasting room for a slice of history and a glass of wine.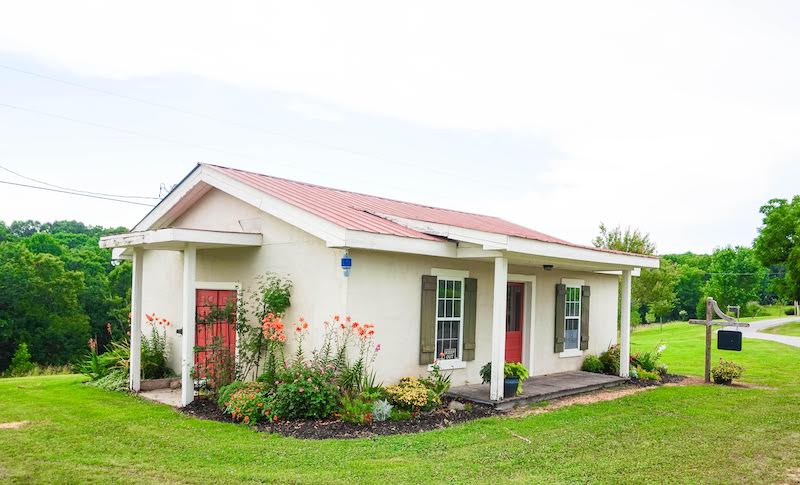 Arrington Vineyards is co-owned by country music artist, Kix Brooks. With 96 acres, event spaces, five tasting rooms, live music, and food truck festivals all summer long, Arrington is so much more than wine, it is an experience.
Named for the hummingbirds that frequent the land, Avian Glen Winery offers tastings with purchase on their outdoor patio. Call ahead for a reservation to try their wines.
According to their website, Beachaven Winery is the oldest family-owned winery in Tennessee. They offer Clarkville's oldest ongoing concert series, jazz on the lawn, throughout the summer and have tastings year-round. Schedule a tour and tasting any day of the year except for major holidays.
Known for their Grape Jam Music Series featuring local talent, down-home BBQ, and delicious wines, Beans Creek Winery aims to impress. They have ample space for events, retreats, and even small weddings.
Big Creek Winery has rolling vineyards, alongside its fruit orchards and berry gardens. Visitors are welcome seven days a week. Taste through their acclaimed reds, whites, rosés, fruit, and sweet wines.
Cellar 53 has been family-owned and operated since they first planted grapes in 2006. They officially opened their tasting room doors to serve wine in 2015. Although they are currently closed for renovations, they plan to reopen sometime in the summer of 2022.
Urban wineries are one of the fastest-growing trends in wine. Set in a refurbished warehouse in an up-and-coming part of Nashville, City Winery is part of a company that has sipping spots in New York City, Boston, Washington D.C., Atlanta, Chicago, Philadelphia, and the Hudson Valley of New York. Known for its music and cuisine focus, City Winery has a fantastic formula to check out.
The lovely DelMonaco Winery & Event Space is the perfect setting for weddings, parties, dining, tastings, and tours. Owners Barbara and Devid began making wine in 2002, before they found the perfect property to build their dream winery and vineyards. By 2006, they purchased 52 acres and began to plant vines. Now they have an elegant estate with much to do, see, and taste.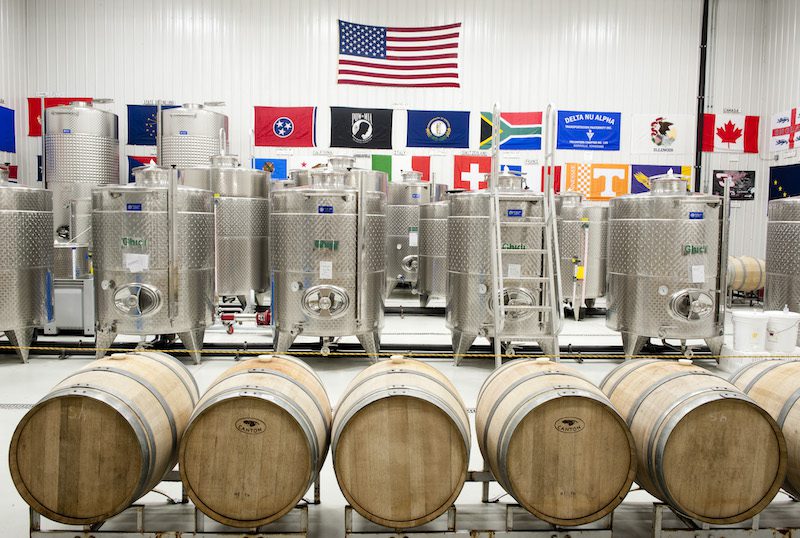 With two outposts, Grinder's Switch Winery offers something for everyone. With seven acres under vine on their 110-acre estate, they produce a surprising 15,000 gallons of award-winning wines each year. Call ahead to book wine and cheese pairing parties.
Highland Manor Winery is Tennessee's first winery and one of its most acclaimed. Located in Jamestown, Highlands Manor has been crafting wine for more than four decades. The estate is a working farm and cattle ranch complete with an apiary. Stop by for the wines, a meal, and take home a bounty of honey, jams, and preserves.
The family behind Holly Ridge Winery & Vineyard has been making wine since 1997. They specialize in French varietals but dabble in hybrids and American grapes too. Visit them as a part of the Upper Cumberland Wine Trail.
Keg Springs Winery sources its fruit from various vineyards and orchards and makes wines from grapes and tree fruit. Tastings are free but call ahead for large parties. Keg Springs doesn't offer events or tours but they do have a giftshop in their tasting room.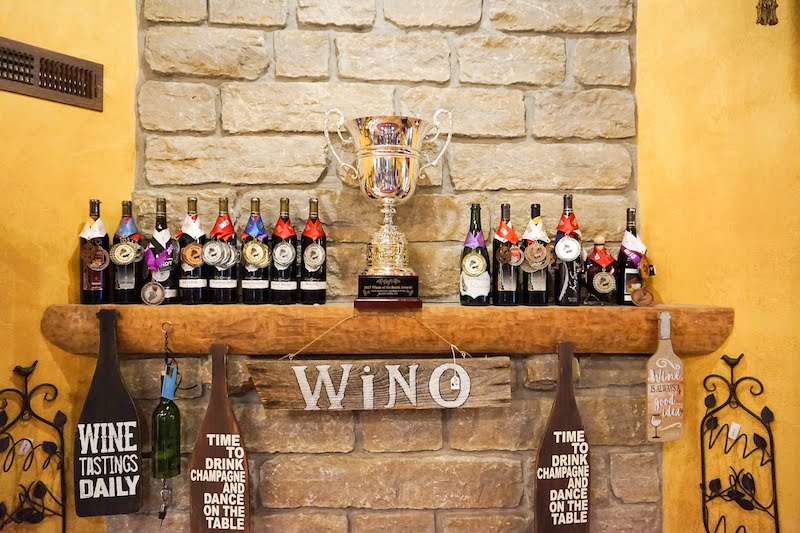 Lynchburg is famous for the Jack Daniels Whiskey distillery but has been a wine-making region for generations. Lynchburg winery makes a range of wines from dry reds and whites to sweet wines suited for dessert. Visitors are welcome Monday through Saturday and reservations are not required.
Northfield Vineyards has been a family farm since the beginning of the 20th century. Specializing in wines from native grapes and French-American hybrids, hard cider, and other delectables, Northfield Vineyards also produces a music series for summer fun.
Red barn Winery is an anomaly in American wineries in that they produce a classic Solera-style Sherry and an aged-10 tears Sauvignon Blanc, both are palate pleasers for those who love adventure. Gorgeous vineyards and unique wines make Red Barn Winery a crowd-pleaser.
Palatial Belle Meade Plantation is a beautiful and historic representation of the fineries of days gone by and Southern hospitality. Belle Maison has 32 acres of cultivated grounds including a top-notch winery that produces acclaimed wines. Book a tasting or plan a private luxury event.
Things to do Beyond the Vines
In between visiting the 33 wineries near Nashville, there are a slew of things to do. From sporting and cultural events, live musical sets at the Grand Ole Opry, The Bluebird Café, The Black Corner, the Ryman Auditorium, or the Nashville Auditorium & Events Center, an afternoon at the Country Music Hall of Fame, or an evening gliding along the Cumberland River on the General Jackson Showboat for a dinner revue. You can also join a guided tour to visit some of the most opulent plantations and mansions and gardens in Tennessee.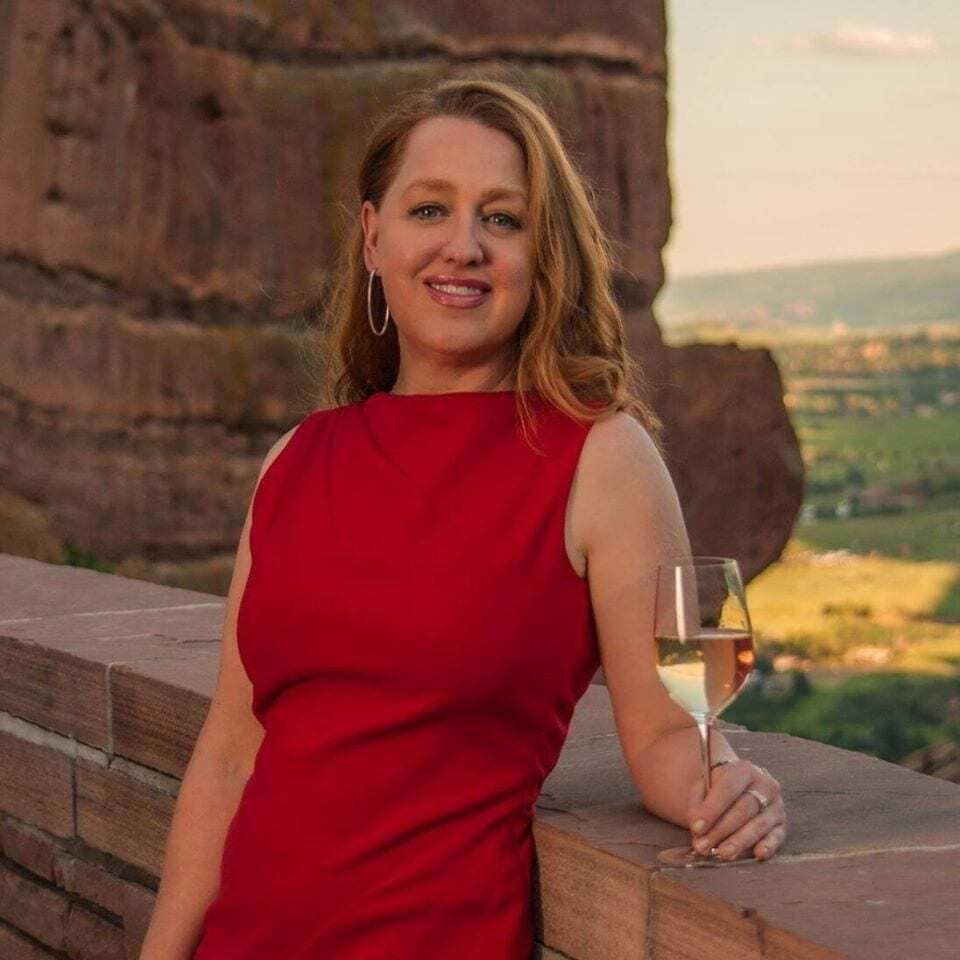 Simone FM Spinner is a top-rated university wine lecturer and certified sommelier with thirteen advanced wine certifications, a bachelor's and master's degree in wine studies, and is pursuing her doctorate studying the socioeconomic and cultural effects of climate change on wine. She is a sought-after wine consultant, public speaker, and published author. She organizes wine events and international wine tours through her company Wine Rocks & Chasing Grapes™©. Her website is WineRocksLLC.com