Wine lovers take note! Staying at a winery just got easier…
Last month Airbnb added 50 new categories to help travelers find unique alternatives for traditional hotels – including staying a vineyard. With a few clicks you can sort through 120,000 vineyard stays around the world. Talk about expanding your palate! 
It's perfect timing given wine tourism is finally starting to make a come back. According to The Drinks Business, the company stated that vineyard stays, along with other 'unique' listings such as treehouses and historical homes, grew by 120% in 2021 compared with 2019, as the world slowly began to emerge from the covid-19 pandemic.
If you're planning a wine vacation, make sure to check out the MANY wine travel guides we have on the site. It appears that Airbnb currently has 1,000 vineyard stays in the United States. (At the time of this posting.) Several of the recommended US wineries listed in the regional guides offer Airbnb listings.
In case Airbnb isn't your thing, we've shared our top picks for winery hotels in the United States too.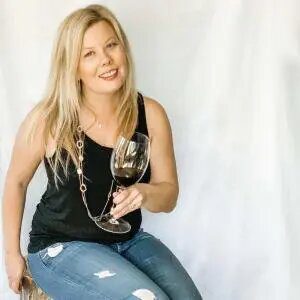 Elaine Schoch (pronounced the German way – Shock) is the editor and founder of Carpe Travel as well as an award-winning travel writer, wine judge, certified by the Wine & Spirit Education Trust (WSET) Level 2 and certified American Wine Expert. She is married to The Husband and has two kids, Princess One and Two – who's interest and knowledge in wine is quite extensive. Not to mention the stamps in their passports.