The state of Tennessee and its wine industry is divided into three distinctly unique cultural districts called Grand Divisions. One of these grand areas is West Tennessee, home to eight wineries all worth uncorking on a weekend sip trip. Make sure to see our Tennessee Wine Travel Guide for more ideas for your next grape escape.
WHERE IS WEST TENNESSEE WINE COUNTRY?
The drive from Memphis to Paris is 138 miles and follows US-79S and I40W.
On the route from Memphis to Paris there are eight Tennessee wineries to visit and dozens of historical and cultural sites to see. Book a vintage riverboat cruise on the Mississippi River before taking a guided walking or haunted ghost tour through the historical district to explore Civil War artifacts and history. Plan a visit to the birthplace of Rock-n-Roll at Sun Studio where so many great blues, jazz, and rock stars recorded their tunes and created their mythology. Don't forget Graceland, and buy your tickets early. Elvis was born in Tupelo but his heart was in Memphis. Snap a selfie in front of America's own seventy-foot-tall Eiffel Tower in Eiffel Tour Park near the south side of Paris, Tennessee. Grab a glimpse of nature at the Tennessee National Wildlife Refuge at Big Sandy Peninsula.
Where to Stay
Stay at the Napoleon Hotel in the heart of Memphis. On the historic register, the Romanesque building was built in 1902 and converted into a luxury hotel complete with a restaurant and bar in 2016. The River Inn of Harbor Town offers a European feel with some of the best views and dining in Memphis. The River Inn is pet friendly, so your pets can feel pampered too.
In Paris, look for the exclusive Home Sweet Home Bed & Breakfast to indulge in Southern hospitality. Consider a log cabin or camping in Nathan Bedford Forrest State Park, just minutes from Paris.
Where to Dine
When you go to Memphis, you go for Memphis-style barbeque. Tuck into a plate or two at the world-famous Marlow's Ribs & Restaurant. Top-rated Flight Restaurant & Wine Bar offers luxury Southern cuisine classics like fried oysters and beef wellington. Explore Cajun and Creole influences at Itta Bena where shrimp and grits are elevated to an art form. Itta Bena is an insider's secret that is not to be missed.
Paris is the perfect place for a picnic. Head to Perry's BBQ and pick up some old-fashioned barbeque and side dishes for takeout. Trolinger's is a local's favorite. They have their own butcher shop and deli counter where they make fresh sandwiches and sell homemade pies. They have RV parking and are wheelchair accessible. Stop into Jack's Java for a breakfast pastry and a steaming hot cuppa joe.
Must Sip: West Tennessee Wineries
The family-owned boutique Beau Monde (meaning beautiful earth) vineyard and winery is located in Martin. Long-time farmers, Beau Monde is producing their own wines with great success. Make sure to add this to your list of Tennessee wineries to sip in.
Century Farm Winery in Jackson is a working family farm that dates back to 1830, when the current owner's ancestors cleared the land and planted crops, flowers, and stakes. They won their first international gold medals in 2009 and are still producing fantastic Tennessee wines.
The Crown Winery & Brewery is nestled in a Tuscan-style palatial estate that offers events, retreats, yoga seminars, and live music. Come for the wine and stay for the relaxation.
De Terra has been producing wine for 10 years on their 34-acre estate that lies between Memphis and Jackson. Check out their packed events calendar before you go and listen to live music, dine on imported Maine lobster, and sip through flights of their award-winning wines.
The Delta Blues Winery specializes in a broad range of great wines in many styles, southern hospitality at its finest, and fantastic events.
Old Millington Vineyard & Winery is a small wine producer nestled in the hills near Memphis. Call ahead for tasting appointments and live events. Make sure to add this to your list of Tennessee wineries to sip in.
The Paris Winery has been making wine for three generations. Their current master winemaker specializes in "31 flavors" of wines in every style imaginable. Paris Winery has three convenient tasting rooms for easy access.
The White Squirrel Winery is aptly named for its darling little white squirrel residents but is known for its rich microclimate and superb wines. With 90 acres, a Bed & Breakfast, event space, and tasting room, White Squirrel Winery is a perfect Tennessee winery for weddings, getaway weekends, and retreats up to 250 guests.
Sip in More of Tennessee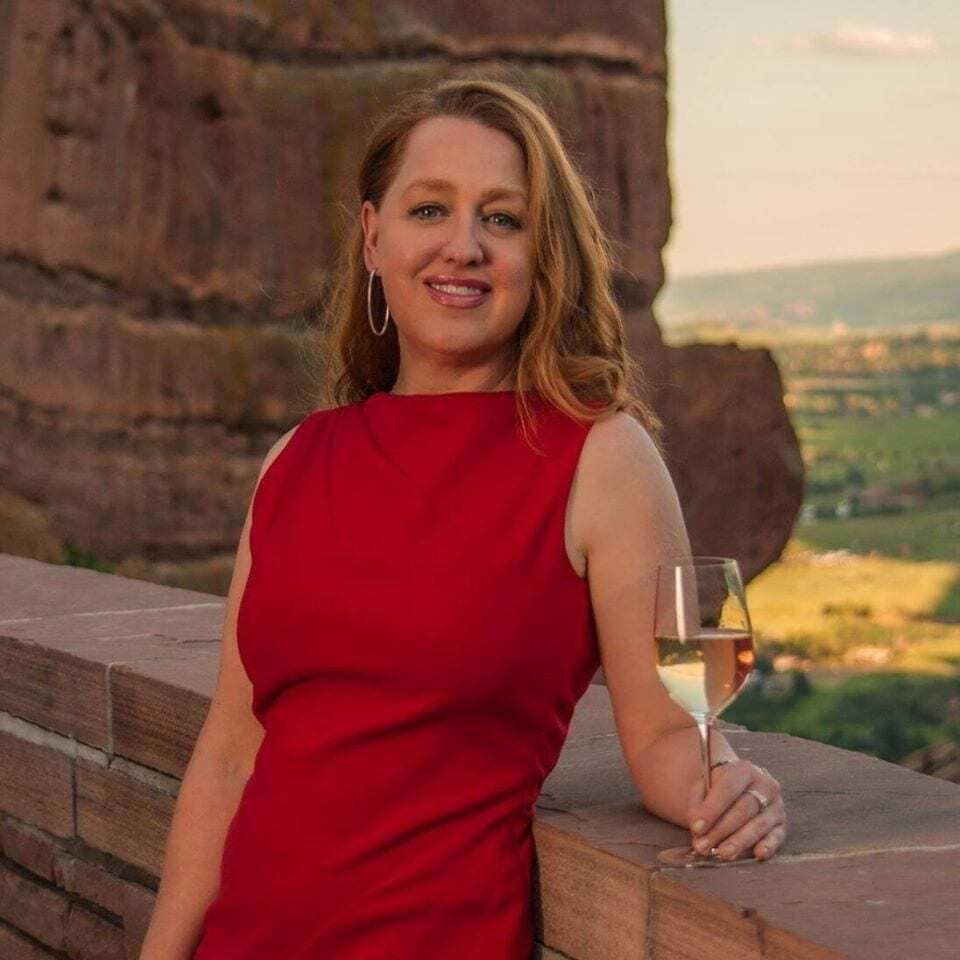 Simone FM Spinner is a top-rated university wine lecturer and certified sommelier with thirteen advanced wine certifications, a bachelor's and master's degree in wine studies, and is pursuing her doctorate studying the socioeconomic and cultural effects of climate change on wine. She is a sought-after wine consultant, public speaker, and published author. She organizes wine events and international wine tours through her company Wine Rocks & Chasing Grapes™©. Her website is WineRocksLLC.com