Kristin Owens, Contributing Writer
Dreaming of California wine tasting? The possibilities are endless with close to 5,000 wineries and 139 AVAs. If you're overwhelmed by the numbers, try touring the Russian River Valley for roads less traveled and experience hidden gems. The Russian River Valley is of 18 AVAs (American Viticultural Areas) in Sonoma County (we have more Northern Sonoma wine tasting itineraries for you here). Whether spending a few hours passing through or a long weekend settling in, don't miss these outstanding sipping occasions on a smaller, more intimate, scale. (Full Russian River guide.)
Russian River Valley Wine Tasting Itinerary
Day One
---
Check in to Hotel E, centrally located in Santa Rosa's Courthouse Square. The 100-year-old Empire Building still shows its beautiful architectural bones. The front desk provides great tips and suggestions on all-things wine, including selections at their own wine bar. Modern guest rooms are well-appointed with comfy beds and luxury linens. Sophisticated bathrooms are equipped with spacious showers. For your comings and goings, consider using the valet service. For $16 it's a steal and they'll even jump your dead car battery (thanks, Nate).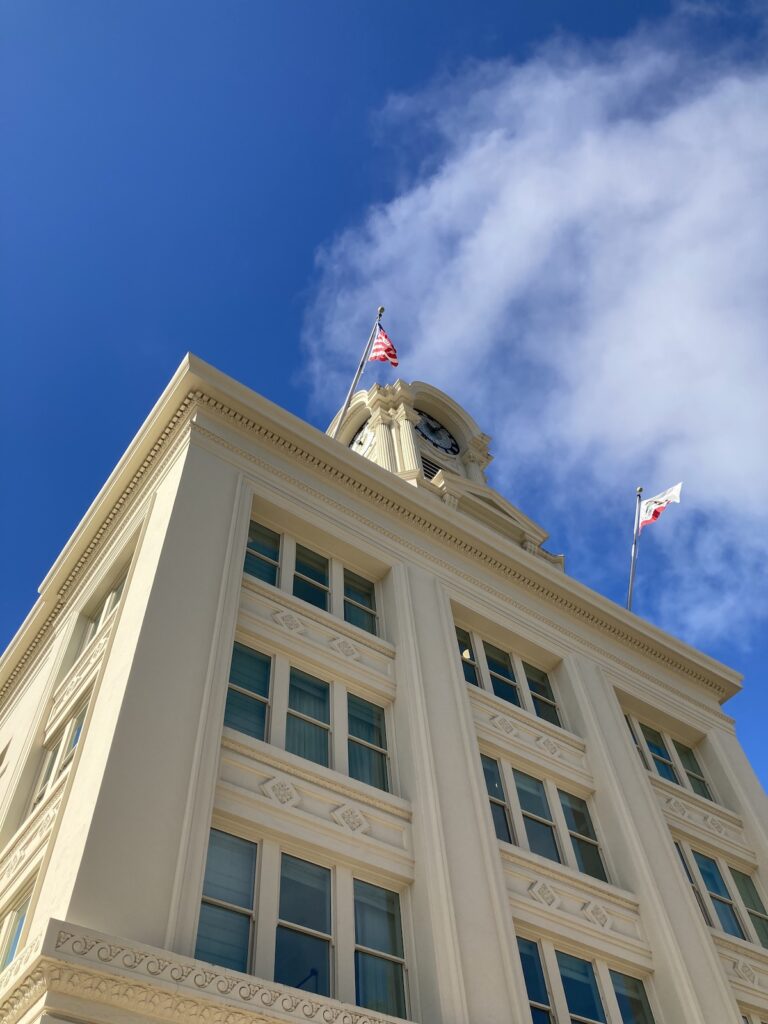 For lunch, pick up some made-to-order sandwiches, generous fresh salads, and tasty baked goods at 4th Street Deli, a two-minute walk from the hotel.
Ten miles down the road is the big daddy Kendall-Jackson. Surprise – they don't have your preconceived notion of grocery store picks. The Kendall-Jackson Estate showcases single varietal wines, averaging around $50/bottle. Eat at one of the picnic tables (reservation required) on the estate to enjoy the beautiful plantings and trees. Buy two bottles and they waive the tasting fee. Recommend: 2019 Jackson Estate Cloud Landing Pinot Noir ($55).
Next Stop – Woodenhead Wine. Vintner Nikolai Stez sources all his grapes locally and has a true magic touch for what, where, and when. They specialize in full-flavored Pinot Noirs and juicy Zinfandels; each with their own sophisticated character. Can you say wine club? Don't worry, thank goodness they ship. Recommend: 2018 Russian River Valley Pinot Noir ($48).
Consider dinner at Warike Peruvian Bistro, again a stone's throw from Hotel E. Munch on homemade empanadas and other authentic delicacies. The friendly staff offers recommendations based on your spice-level tolerance.
Russian River Valley Wine Tasting Itinerary
Day Two
---
Visit the Charles M. Schulz Museum for insight into this influential cartoonist and Santa Rosa resident. The collection can be viewed in about an hour, but leave time for browsing the extensive gift shop. While in town, have fun spotting your favorite Peanut characters memorialized as statues spread throughout parks and on street corners. (Here are a few more ideas on things to do in Sonoma County.)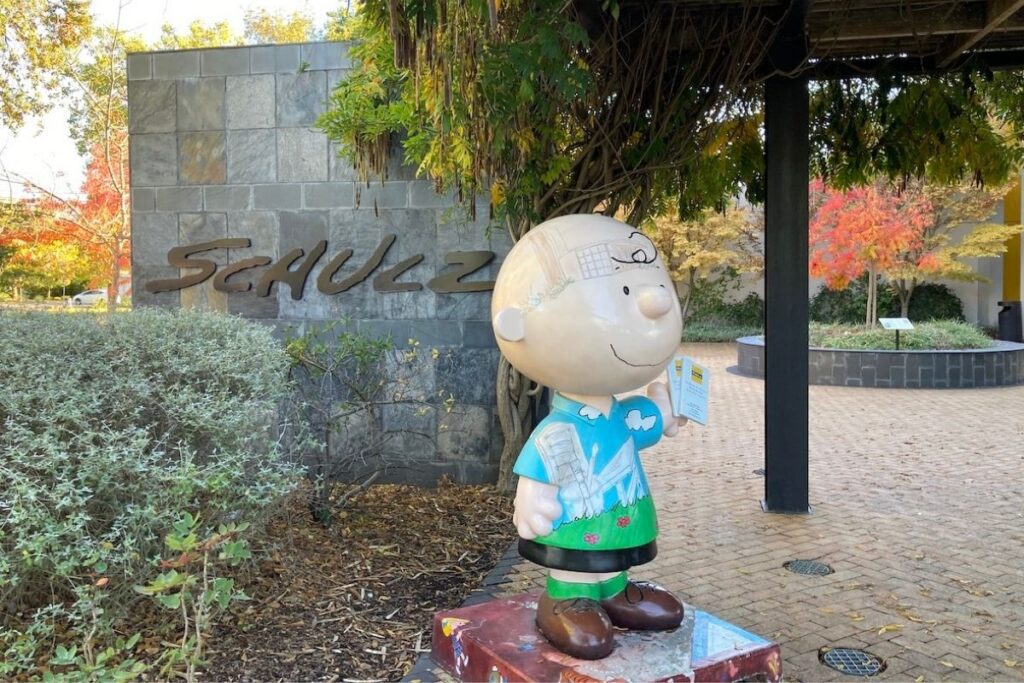 Grab lunch at the beautiful La Rosa Tequileria and Grille conveniently located next to Hotel E. Lots of tasty, well-priced options and served quickly. You can also order to-go for your next wine tasting.
La Crema is located on the Saralee vineyard, tucked into a small wooded area amongst the vines. The tasting room is a renovated 100-year-old barn with comfortable indoor and outdoor seating. Always a popular stop on the wine road, it's best to book a reservation prior to arriving. They serve up a lovely selection: three whites and three reds for easy comparison. Yet, the views alone make it difficult to leave. Recommend: 2018 Fog Veil Pinot Noir ($65).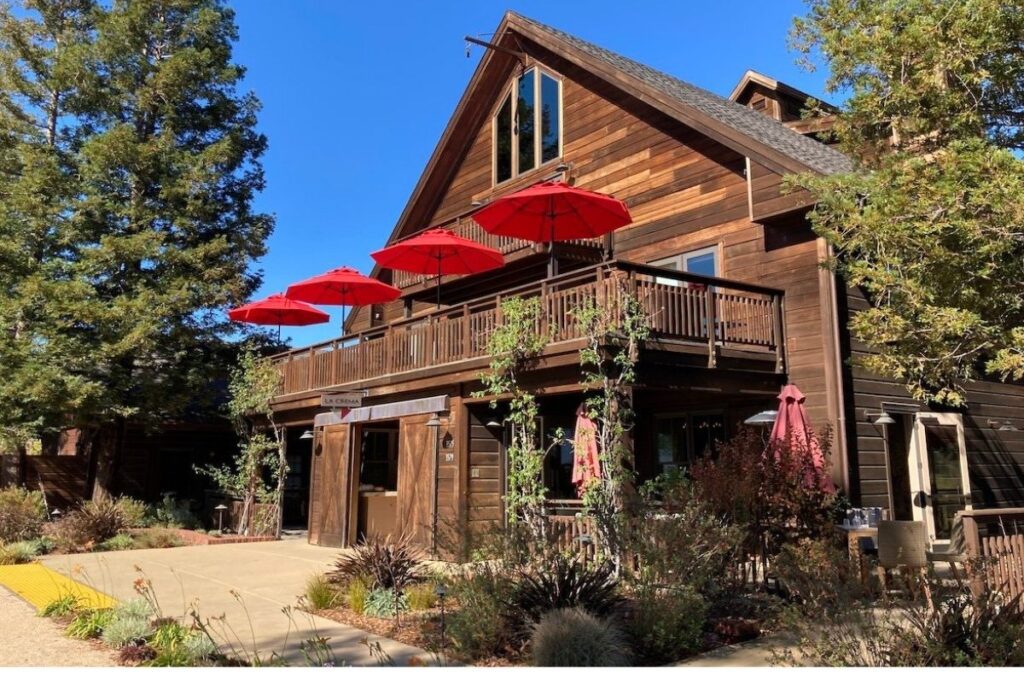 Feeling peckish? Try a nice cheese and cracker board at Harvest Moon Estate and Winery, a small boutique find located on famed Olivet Road. They produce less than 3,000 cases a year and don't distribute, so buy here or join their multi-optioned wine club. Recommend: 2020 Alta Mesa Verdelho ($26), which General Manager Nick Caston calls, "a porch-pounder."
There are so many wineries to visit, alas, you'll never sip them all. But at least end your tour on this celebratory note. J Vineyards & Winery presents sparklers galore! From dry-as-dust Cuvee XB ($50) to their zesty Blanc de Noirs ($65), get ready for everything in between. Even though a signature tasting flight provides a bounty of bubbles, if there's anything else you'd like to sample from their robust list, just ask. Recommend: 2012 Late Disgorged Brut, Russian River Valley ($110).
---
Sip in More of Sonoma County…
---