Where to sip, stay and things to do in Anderson Valley
Mendocino County is north of Sonoma and west of Lake County; it is in fact the northernmost wine-producing region in California. The diversity of the terrain in Mendocino has led to the creation of 12 distinct American Viticultural Areas (AVAs) with Anderson Valley being arguably the wine region that put Mendocino on the map.
Winegrowing began in earnest in the Anderson Valley when "back-to-the-landers" introduced organic winemaking to the extreme coastal vineyards here. The Anderson Valley earned official AVA status in 1983, with Pinot Noir, heirloom Alsatian whites and refined sparkling wines now defining the winemaking. https://carpe-travel.com/mendocino-wine-country-medocino-wineries/
Make sure to read our full wine travel guide for Mendocino, one of California's best-kept secrets.
Anderson Valley Wineries To Hit
Check websites for the latest days and hours, and any updates on COVID-era restrictions before heading out. All of the wineries we mention here sell wines that range in price from about $22-$60.
Perched in Yorkville at 2,000 feet elevation, Seawolf is the first official tasting room and vineyard you'll reach in the Anderson Valley (after driving on narrow, winding, gorgeous roads beyond the fogline). Founded by married couple Jesse and Emma Hall, Seawolf is also the only surfer and woman-owned winery in the region. Tastings are by appointment, held by Jesse, who walks you through the vines and explains the glorious gustatory potential of vertiginous terrain, before a seated tasting with views of Highlands. Don't miss the flight of Zinfandels, grown on the estate and in other progressively farmed vineyards in Lake County, Sonoma and elsewhere. You will truly walk away with a new love for this under-appreciated classic California grape's flexibility and terroir-driven nature.
While Mendocino—especially the Anderson Valley appellation—has drawn increased acclaim from critics and wine lovers, it still doesn't snag big bucks for its grapes. The average price per ton for grapes from Mendocino is about $1,755, whereas the average for Napa is almost $6,000.
If you want a taste multi-generational wine in action, head over to Foursight. Husband and wife duo Bill and Nancy Charles grow grapes, while their daughter Kristy Charles and her husband Joseph Webb make the wine. The tasting room is south of Boonville on Highway 128, with a spacious picnic area to hang out and taste their incredible Pinot Noirs, beautiful Brut Nature Sparkling Wines and aromatic whites.
The late founding winemaker Milla Handley made history in 1982 as the first woman to establish a label in her own name. Today, her daughter Lulu and co-winemaker Randy Schock are putting their own stamp on the legacy label. Don't miss the incredible single-vineyard Pinot Noir RSM Estate Vineyard wine, from the home vineyard. The certified organic grapes are a blend of Dijon 115 and Dijon 667, with notes of cherry, raspberry, forest floor and clove. The winery and courtyard are a world unto themselves, and a showcase and gallery of the Handley family's love of art and travel. You'll find Oaxacan, Balinese, African and other folk art, alongside memorably warm hospitality.
The diversity of the terrain in Mendocino has led to the creation of 12 distinct American Viticultural Areas (AVAs): Anderson Valley (arguably, the region that made Mendocino world-famous), Cole Ranch (the smallest AVA in North America at less than one-quarter square mile), Covelo, Dos Rios, Eagle Peak, McDowell Valley, Mendocino Ridge (the only non-contiguous AVA in the U.S.), Mendocino, Pine Mountain-Cloverdale Peak (partially in Sonoma), Potter Valley, Redwood Valley and Yorkville Highlands.
Other Sips + Bites
Snacks in Anderson Valley are farm-fresh, and priced from reasonable to special treat. Menu items range from $5-$58+ for prix fixe. Check websites for latest hours.
The Boonville winery has been transformed into a 30-acre dog and kid-friendly beer park, with an 18-hole disc golf course, a live music stage and more. Tour the brewhouse and get a sense of the history of brewing and the region, from the restored Bavarian copper kettles to a lesson in Boontling, a legendary, endangered language native to Boonville.
Apple farming in Mendocino is still going strong in some pockets, especially when it comes to heirloom cider apples. Gown was founded in 1876, and the sustainable family farm has managed to thrive for six generations. Gowan's offers cider tastings in the orchard, where you learn about the terroir of the apple, and sample incredible cider and farm-fresh food pairings.
If you're feeling spendy, grab a table at the Boonville Hotel, a roadhouse turned boutique hotel, with a capacious patio garden and incredible prix fixe seasonal menus. Think Liberty Farm Duck Breast with Summer Plums, Paella of Calasparra Rice with Wild Gulf Shrimp, Rock Cod, Chorizo, Peace and Saffron Aioli.
This Boonville wine bar is the brainchild of Wendy Lamer, who has somehow created a glorious place that sells specialty food and serves up local and imported wines, along with small bites. Don't miss the Truffle Potato Chips, Giant Bean & Chorizo, addictive tins of seafood like Scallops in Salsa de Vieira.
This Boonville pizza joint quickly became a local mainstay, offering incredible wood-fired pizzas and salads and the option to BYOB sans corkage fee. The menu is seasonal, but look for beauties like Carbonara Pizza (crème fraiche, charred onions, speck ham, Parmigiano Reggiano, black pepper, garden cured egg yolk) and Smokey Tomato and Fior di Latte mozzarella.
Off the Wine Trail in Anderson Valley
Whether you want to move or relax, there are innumerable ways to experience the distinct culture of the Anderson Valley outside of the wine glass.
Work with Ricochet Ridge Ranch to create your own perfect trail ride on beaches, through redwood forests, or take advantage of one of their daily tours of the region. Prices start at $65.
Right off of Highway 128, the majestic Hendy Woods await. The park protects two groves of towering redwoods, some of which rise above 300 feet and are more than 1,000 years old. There are five miles of trails, including the wheelchair-accessible Discovery Trail. You can also swim, canoe and kayak here. Look out for the Hendy Hermit, a Russian immigrant who has made the Park home for more than 20 years.
This rustic, soothing, clothing optional eco spa offers a distinctly California twist on the spa day. You can choose from the private outdoor redwood hot tubs, infrared or traditional saunas and massages.
Where To Stay in Anderson Valley
Sophisticated simplicity rules the day at this boutique hotel, featuring 16 unique rooms. Rooms are unique, but sometimes include garden views, large soaking tubs, private outdoor bathtubs, balconies, small fridges, a private entrance and more. Prices start at $195.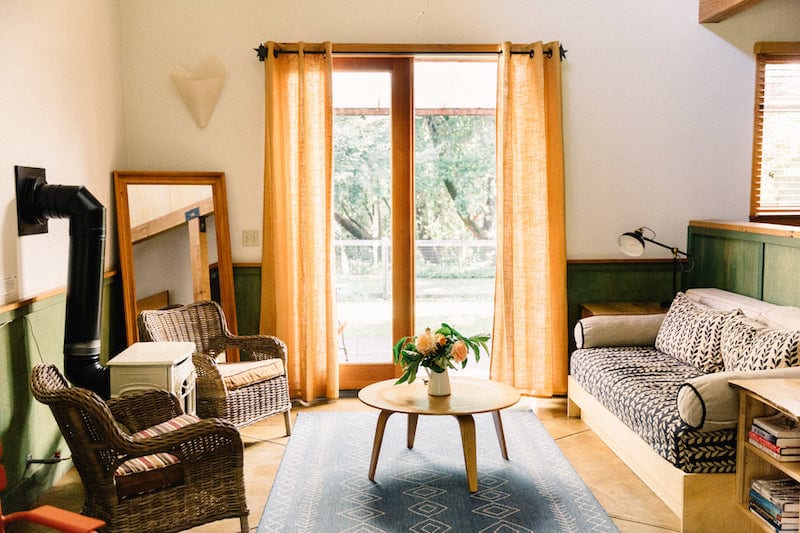 If you're traveling with a group, check out the 15-room Indian Creek Inn, clustered around five hubs, each of which have their own shared kitchen, sitting room, dining area and outdoor space. The Inn is set in the hills of the Anderson Valley, with views of forests, dramatic ridges and vineyards—and just a short drive from restaurants, wineries and activities. Prices start at $190.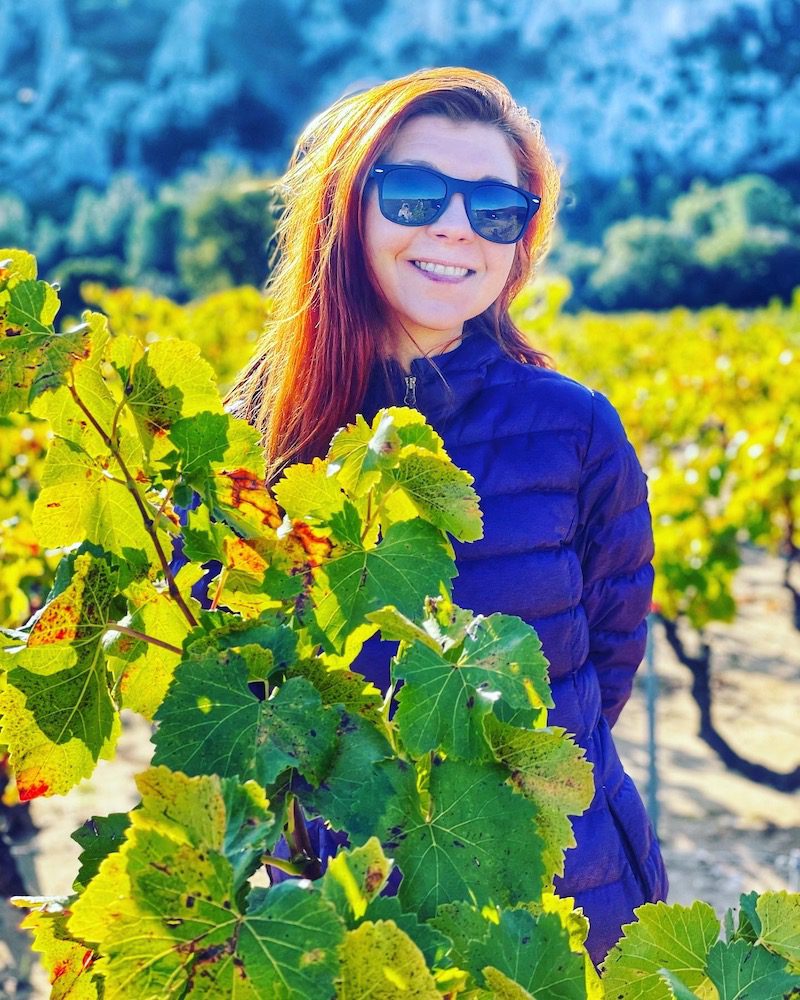 Kathleen Willcox
Kathleen Willcox writes about wine, travel and culture from her home in Saratoga Springs, N.Y. She is keenly interested in sustainability issues, and the business of making ethical drinks and food. Her work appears regularly in Wine Searcher, Wine Enthusiast, Wine Industry Advisor and many other publications.