CARPE TRAVEL WINE 101:
GET TO KNOW THE GRAPES
GETTING TO KNOW
MARQUETTE WINE
Marquette (maar-ket) is a cold-hardy French-American hybrid grape variety that produces medium to full-bodied, dry, red wine. It is a beautiful small berried grape that has old-world roots (Pinot Noir) crossed with new-world hybrids (Fontenac).
Marquette produces vibrantly aromatic and colorful red wines, as a result of its Vitis riparia lineage, with aromas of freshly picked pomegranate, currant, ripe cherry, with notes of chocolate and jam, it can also carry savory herbal tones. This grape variety can stylistically range from elegant and unoaked to heavier oaked versions.
Introduced in 2006, by the University of Minnesota, Marquette, is the combination of Vitis vinifera (Pinot Noir) bred with Vitis riparia (Fontenac). The result is cold-hardy grapes with thicker skins that have a high resistance to diseases and pests. All while maintaining the complexity and flavors of the Vitis vinifera wine we all love.
WHERE TO FIND THE Marquette GRAPE
Marquette thrives in cold climates and has become popular in New York state, Vermont and Minnesota.
Marquette Food Pairings
This bright, fruit forward red wine makes for perfect food pairings. Distinctive aromas of black currant and dynamic flavors of mixed berries pair wonderfully with braised short ribs, slice porterhouse and pork dishes. (Carnitas taco and cheeseburgers are also great Marquette food pairings). For dessert, Marquette pairs well with poached pear, warm apple crisp or hazelnut gelato.
What are french-American hybrids?
French-American Hybrids are the crossing of the European Vitis vinifera species with one or more Native American Vitis species. Early on, many of these grapes were grafted – aka spliced together – in France. The goal was to combine the superior traits of both vines to produce grapes, with excellent wine quality that have a higher resistance to diseases and pests.
Research began on grafting Vitis vinifera species to American rootstock in the 1860's to combat the phylloxera epidemic that nearly decimated wine regions around the world. Research continues today at the University of Minnesota and Cornell University in New York due to the rise in climate change. More on French American hybrids.
Marquette WINE RECOMMENDATIONS
Looking for recommendations on Marquette wines? Here are a few we suggest.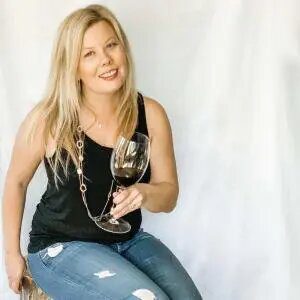 Elaine Schoch (pronounced the German way – Shock) is the editor and founder of Carpe Travel as well as an award-winning travel writer, wine judge, certified by the Wine & Spirit Education Trust (WSET) Level 2 and certified American Wine Expert. She is married to The Husband and has two kids, Princess One and Two – who's interest and knowledge in wine is quite extensive. Not to mention the stamps in their passports.