Our Minnesota Wine Travel Guide shares a brief history of the state's wine country, terroir, where to sip, where to stay and things to do beyond the vines.
WHERE IS MINNESOTA WINE COUNTRY?
Most of Minnesota's wineries are in the southeastern portion of the state, along the St. Croix, Mississippi, and Cannon River Valleys. Popular destinations including Minneapolis, Stillwater, and Red Wing are great jumping off points to sip in Minnesota wine country.
BEST TIMES TO VISIT
Plan to skip winter in Minnesota wine country and aim visiting the wineries during the spring, summer or fall.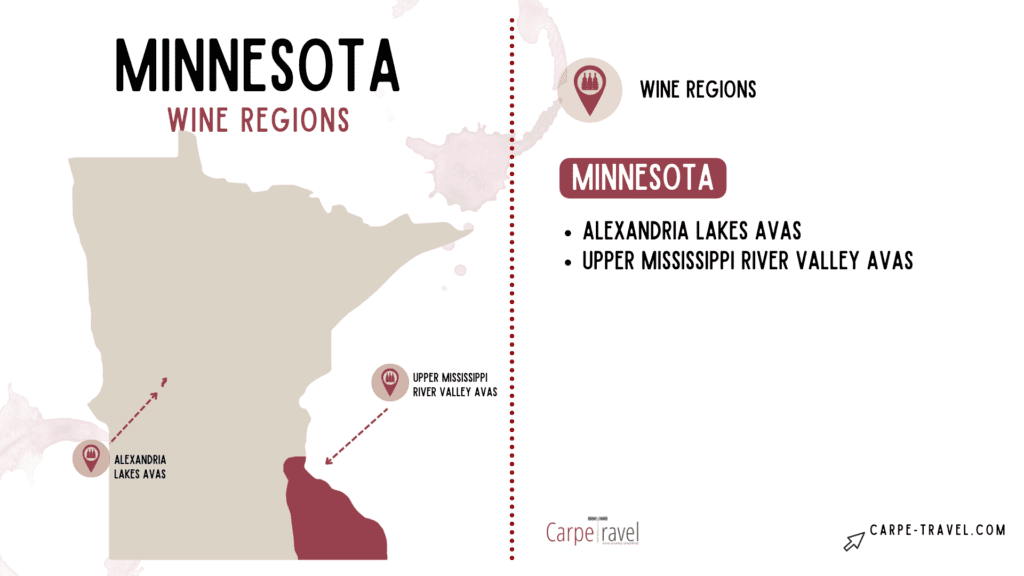 The obvious characteristic of Minnesota's terrior is the cold climate—grapes need to survive winter temperatures that can drop to 30 degrees below zero Fahrenheit. As a result, Minnesota's wine industry relies on cold-hardy grapes developed by the University of Minnesota, which combine the sturdiness of native wild grapes with the flavor of European varietals.
Minnesota is home to two designated American Viticultural Areas (AVAs) and 70+ wineries. The Alexandria Lakes AVA covers 10,880 acres in central Minnesota, it is home to some of the deepest lakes in the state, with six freshwater lakes making up its boundaries. This helps moderate the local climate, although the AVA primarily relies on cold-hardy grapes. It is home to one winery, Carlos Creek Winery.
Southeastern Minnesota is part of the Upper Mississippi River Valley AVA. At nearly 30,000 square miles, it is the largest AVA and includes portions of Minnesota, Wisconsin, Iowa, and Illinois. Also known as the Driftless Area, it remained uncovered by glaciers during the last ice age and is geologically distinct from the surrounding landscape. Many of Minnesota's top wineries are located within Upper Mississippi River AVA, including Alexis Bailly Vineyard, the first winery to make commercially-produced wines solely from Minnesota grapes.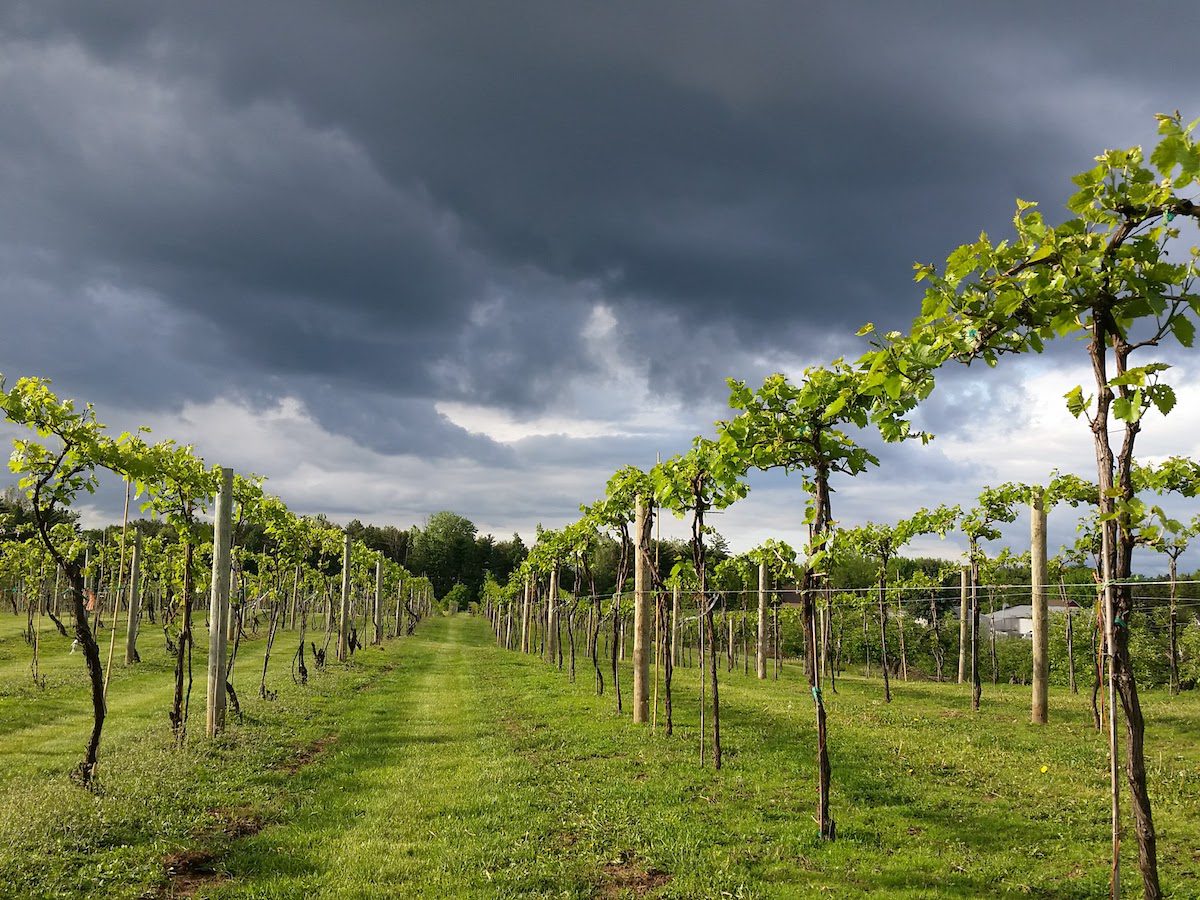 TOP GRAPE VARIETIES
Top grape varieties in Minnesota include Frontenac, Frontenac Gris, Itasca, La Crescent, and Marquette, all cold-hardy grapes developed by the University of Minnesota to be ideally suited to the state's climate. Traditionally, wines produced from cold-hardy grapes tend to be lighter-bodied and lower in alcohol, with a higher level of sweetness and acidity. However, newer grape varietals are being used to produce more complex wines. Marquette yields medium-bodied, drier, and more tannic red wines with moderate acidity. La Crescent can be used to produce crisp white wines reminiscent of Reisling.
Minnesota's wine industry may be small (the state's wineries produce less than one percent of U.S. wine) but it has a rich history.
Minnesota has long been home to native wild grapes—the Dakota and Ojibwa, Minnesota's indigenous inhabitants, ate and used them in pemmican, a traditional food made with dried meat, fat, and fruit.
After the Civil War, European-Americans began developing hybrids that combined Minnesota's native wild grapes with domestic varieties from other parts of the world. Scientists at the University of Minnesota bred grapes throughout the late 19th and early 20th centuries, releasing four named grape varieties in 1944.
During this time period, Minnesota's wine industry was extremely limited. Italian immigrants to northern Minnesota's Iron Range shipped in truckloads of grapes from California and produced wine at unlicensed, communal wineries. Minnesota's first winery license was issued shortly after Prohibition to the Old Sibley House Winery, which operated in West St. Paul until 1949 and relied on grapes from other states.
Minnesota's modern wine industry dates to the 1970s. David A. Bailly planted Minnesota's first vineyard in 1973. His winery, Alexis Bailly Vineyard, opened its tasting room in 1978, serving the first commercially-produced wines made solely with Minnesota-grown grapes.
The state's nascent wine industry soon got a boost from the University of Minnesota, which began developing high-quality, cold-hardy, and disease-resistant wine grape cultivars. Elmer Swenson, a self-taught grape breeder often considered the father of modern cold climate viticulture, played an important role in the University's early efforts. Swenson worked at the University as a technician from 1969-1979, collaborating on the joint release of the Edelweiss grape in 1977.
Today, the University of Minnesota has one of the top wine grape research programs in the country, with an enology lab, winery, and 12,000 experimental vines across 12 acres. The cold-hardy varieties the University has developed—including Frontenac, Marquette, and La Crescent—are grown in cold-climate wine regions around the world, as well as at Minnesota's 70+ wineries.
Planning Your Minnesota Wine Country Vacation
MINNESOTA WINE TASTING ITINERARIES
Minnesota's wineries offer visitors an opportunity to explore some of the most scenic parts of the state, from Carlos Creek Winery, which is surrounded by lakes, to Saint Croix Vineyards, located near the picturesque river town of Stillwater. Whatever your tastes, you'll find something delicious to try, from dry reds to sweet whites to unique finds.
Alexis Bailly
Vineyard
Saint Croix
Vineyards
Carlos Creek
Winery

CAN'T MISS MINNESOTA WINE FESTIVALS
When it's time to take a break from wine tasting, Minnesota has plenty to keep the fun going. It's hard to narrow down all the things to do in Minnesota into a top 10 list, after all the state is the "land of 10,000 lakes". Not to mention hiking trails, museums and so much more. But, there are a few things you shouldn't miss when visiting the wine regions.
When sipping through Minnesota wineries in Stillwater, take a tour on the Stillwater Trolley to learn more about the town's history and see the local sights.
When in Red Wing, the home of Red Wing Shoes it's worth a visit to the company's flagship store and museum located in the historic downtown to see the world's largest boot, a size 638½ that stands over 20 feet tall. Or, hike to the top of He Mni Can – Barn Bluff for a spectacular view of the Red Wing and Mississippi River. The trail is about a mile through a scenic, wooded area.
There are countless things to do in Minneapolis. One of our favorite ways to wrap up the evening is with a stroll across the Stone Arch Bridge, a pedestrian bridge that spans the Mississippi River that offers excellent views of St. Anthony Falls and the Minneapolis skyline.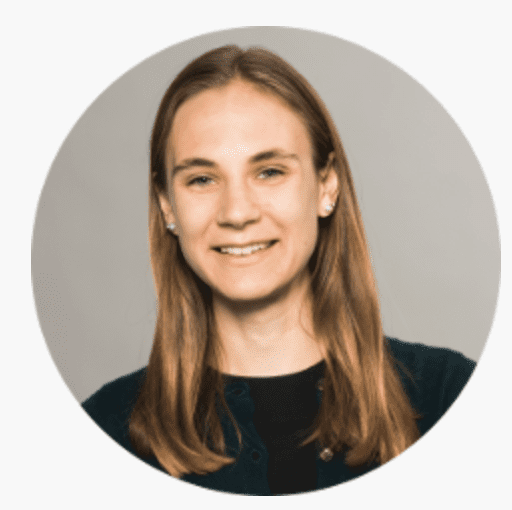 Stacy Brooks
Stacy Brooks is a Minneapolis-based freelance journalist who specializes in food and travel. Her writing about Minnesota's wine industry has been published in Wine Enthusiast, Minnesota Monthly, and the Minneapolis Star Tribune. She blogs at Tangled Up In Food.