From Chattanooga to Johnson City there are 34 wineries along the mountain range. Not to mention three wine trails in The Nine Lakes Region that traverse Anderson and Roane counties near Oakridge and east of Knoxville, in the Eastern Division. In other words the East Tennessee Grand Division wine region has a lot to uncork. Make sure to see our Tennessee Wine Travel Guide which shares a brief history of the state's wine country, terroir, where to sip, where to stay and things to do beyond the vines.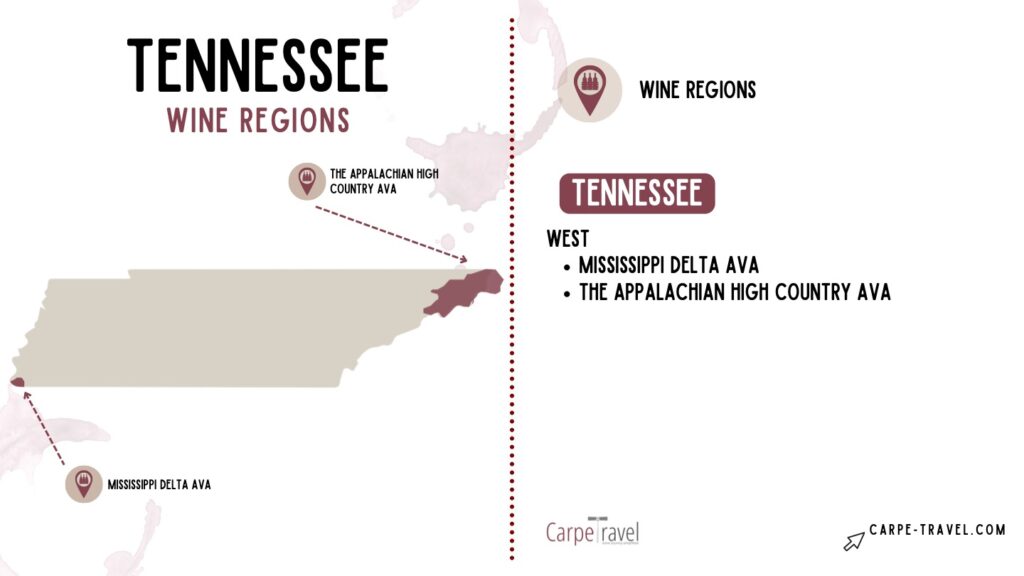 Uncorking the East Tennessee Wine Region
Before you depart Chattanooga, spend a little time exploring the area. Voted number 10 in the nation and 45th in the world, this popular tourist destination delivers beauty, excitement, culture, and cuisine. Visit the historic district where the gilded age is still on display. The Tennessee Valley Railroad Museum offers a glimpse into America's past. Adventurous types will enjoy a Full Ocoee River Rafting Adventure Tour, a guided kayak exploration of the Nickajack bat caves, or a majestic helicopter tour of the region.
At the halfway mark between Chattanooga and Johnson City, just outside of Knoxville, and in the heart of the Smoky Mountains is Dolly Parton country, visit Dollywood in Pigeon Forge and plan to play and stay in the "Nations' Most Beautiful Park." (Golden Ticket Award 2021).
Johnson city is peppered with lush parks like the Winged Deer Park, Willow Springs Park, and the Buffalo Mountain Park and hiking trail, perfect for a leisurely picnic and stroll or a rigorous hike through the wilderness. You may want to check out the Antiques Mall, Johnson City Community Theater, or one of the many museums in the area.
East Tennessee Wine Trails
From Chattanooga to Johnson City there are 34 wineries along the mountain range. The Nine Lakes Region has three trails that traverse Anderson and Roane counties near Oakridge and east of Knoxville, in the Eastern Division.
Rocky Top Wine Trail winds through ancient forests in some of the world's oldest mountains visiting five wineries and one distillery. Wineries: Hillside Winery, Apple Barn Winery, Mountain Valley Vineyards, Mill Bridge Winery, Sugarland Cellars
Great Valley Wine Trail winds through the beautiful Tennessee River Valley visiting four wineries along the way. Wineries: Hillside Winery (shared with Rocky Top Wine Trail), Spout Spring Estates Winery & Vineyard, Goodwater Vineyards, and The Winery at Seven Springs Farm.
Foothills Wine and Cider Trail is for adventure seekers with exciting outdoor activities available such as zip-lining excursions, the Tuckaleechee Caverns, America's longest swinging bridge, hiking, biking, and walking tours. Wineries: Tsali Notch Vineyard, Cades Cove Cellars, Mill Bridge Winery, and Pigeon River Winery.
Hillside Wine Trail is one of the most visited trails, this picturesque trail begins at Hillside Winery and travels to Apple Barn Winery and Cider House, on to Mountain Valley Winery, and ends at Mill Bridge Winery.
Tennessee Wine Train
Another way to uncork the East Tennessee wine region is by joining Advanced Sommelier, John McCune, on the Golden Slope luxury rail, for a relaxing and delicious journey through Tennessee wine country! The beautiful white table-clothed main dining car was built in 1924 and exudes the elegance of the era. Reservations are available for three-course gourmet meals expertly paired with Tennessee wines in the main dining car or for private dining experiences for you and someone special.
Top 11 East Tennessee Wineries
The Blue Goose Winery and family farm is a micro-winery that follows the farm-to-table philosophy and crafts award-winning fruit and Muscadine wines. They are also home to a menagerie of friendly farm animals and dogs.
Chestnut Hill Winery was first built in 1998, and new ownership has been at the helm since 2007. It is a high-elevation winery at 2000 feet above sea level. The focus is on fruit wines from berries, cherries, peaches, and a small number of native and French grape varietals.
Goodwater Vineyards & Winery is a working farm that hosts catered picnics, small groups, and tours. Visit the winery tasting room to sample peach, berry, grape wines, and spicy mulled wines prepared in small batches for each holiday season. The tasting room is open Wednesday through Saturday.
New on the scene, Harpers Vineyard is a gorgeous setting for romantic getaways, weddings, retreats, and meetings. The vineyard specializes solely in Muscadine grape varietals producing various aromatic and sweet wines. Harpers grows a variety of fruit that they incorporate into their wines, crafted at a nearby winery.
Hillside winery produces wines from European grapes as well as hybrids and native grapes, and estate fruits. Hillside boasts a tasting room that opens bright and early at 9:30 am every day of the week. They partner with several nearby wineries, and cideries, including Apple Barn Winery and Cider House, Mountain Winery, and Mill Bridge Winery, to create their own beverage trail.
Mountain Mist Farm Winery proves that great wines come from not just grapes, but other berries and fruit too. They produce wines from their bounty of Blackberries, Concords, Muscadines, Raspberries, and Red and Black Currants, Elderberries, and Gooseberries. Stop by for the beauty of the setting, the unique wines, a basket or two of fresh berries, and a jar of estate honey.
Nestled in the Appalachian Mountains, Ocoee Winery is open to visitors daily and all year long. Ocoee is devoted to making award-winning wines from predominately native and hybrid grape varietals and makes a delicious non-alcoholic wine from Muscadine grapes.
The Smoky Mountain winery is the oldest in the region. Nestled in the immense and picturesque Great Smoky Mountains, the winery produces wines from native, French-American hybrids, and Vinifera grapes.
With a focus on European vinifera grape varietals, Spout Springs is focused on elevating Tennessee wines to the highest quality in the state. The winery also produces dessert-style wines crafted from estate-grown berries. Spout Springs is a gorgeous locale for weddings, meetings, retreats, and events.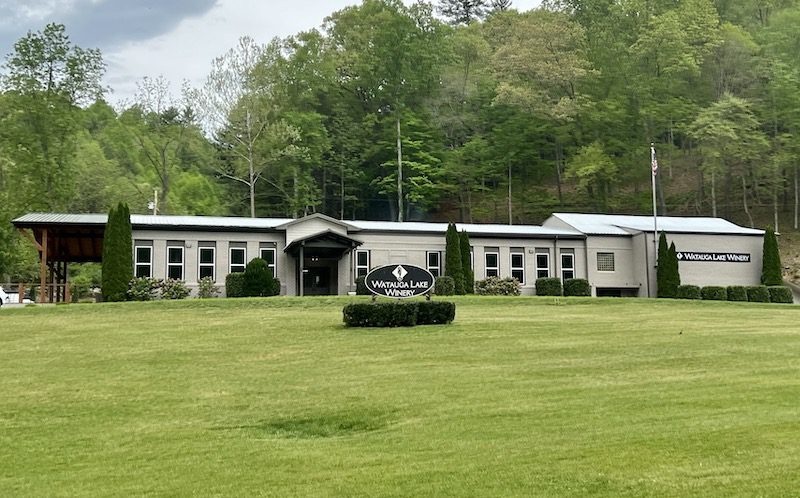 Seven Springs, near Knoxville along Thunder Road, is a working farm and winery. Seven Springs produces a small range of top-notch dry and sweet wines that aim to please. Seven Springs is an anchor stop along the Great Valley Wine Trail of Eastern Tennessee.
Watauga Lake Winery offers live music, wines and watercolor painting events, and a broad complement of wines ranging from dry reds and whites to sweet styles including fruit wines and dessert wines.
Sip in More Of Tennessee Wine Country…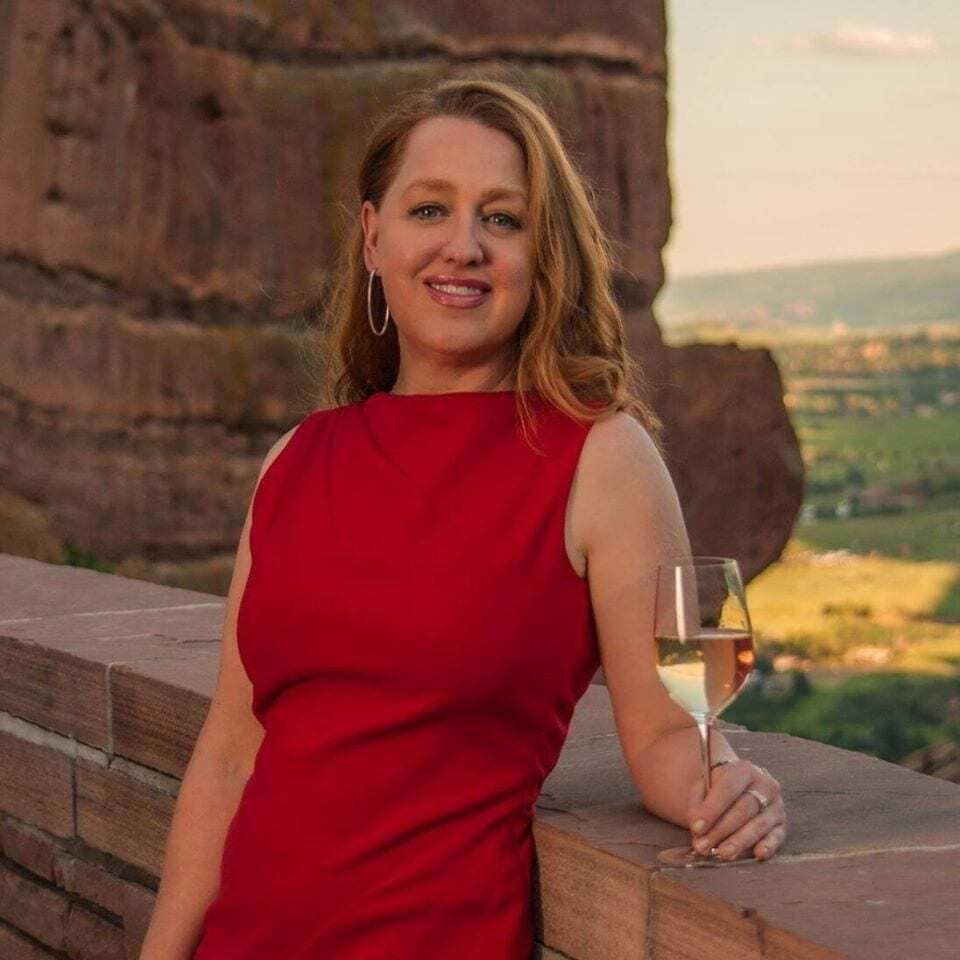 Simone FM Spinner is a wine writer, consultant, judge, speaker, and published author. She is a certified sommelier with 13 advanced wine certifications, a bachelor's and master's degree in wine studies, and is pursuing her doctorate researching wine, climate change, and legacy. She is the Women of the Vine & Spirits 2020 WSET Diploma scholar.