By Lauren Mowery, Contributing Writer
If you're a wine lover heading to London, you're in luck. London wine bars are delicious!
London's decades-long transformation into one of Europe's premier food cities spans exquisite, diverse, ambitious, regional, and foraged food. And where a food scene takes root and blossoms, wine inevitably follows. Including wine bars.
Heading to London this summer? You're not alone. Allianz Travel Insurance and assistance company analyzed more than 40,000 flight itineraries for trips between five and eight days in length taking place between Memorial Day and Labor Day to find that the U.K. capital still dominates, accounting for a whopping 22 percent of bookings to the continent.
12 Essential London Wine Bars (plus 12 more to sip in!)
This is truly a master list of wine bars in London that everyone should bookmark – 12 essential London wine bars plus 12 more to pour into.
Set amidst the bars, galleries and trendy eateries of East London's Hoxton, the Laughing Heart serves up classy London bistro vibes and a wine list worthy of a visit alone. In the kitchen, head chef Adam Boon focuses weekend dinners on a tasting menu with seasonal ingredients. Recent hits have touched on Sicilian flavors like pistachio and red prawn ravioli. Weekdays and Sundays offer a la carte dining, though walk-ins are always welcome at the bar—which is where you'll be perusing the wine list rich with artisan producers, whether the Champagne of Laherte Frères, Chenin Blanc of Nicolas Joly, or Ribolla of Radikon. Cozy, chic, and sated sums up an evening at The Laughing Heart.
With two locations, the original on Lamb's Conduit Street, the newer in Soho, this elegant wine bar reflects its literary origin story – it was opened by the founders of modern wine magazine Noble Rot, the same duo behind Keeling Andrew & Co wine importers. While the publication speaks to younger, curious wine drinkers, the bar's collection spans the classics to the obscure. Champagne enthusiasts can pour through a deep selection of grower fizz or sample bubbles from England's finest producers including Nyetimber and Hambledon. With a list pages long and rich in Burgundy, Bordeaux, Germany, Spain, Italy, Austria, and South Africa, plus other treasures rarely seen like VDNs and fortifieds, one could be tempted back for days. If so, remember to eat: a few slices of Senorio Iberico Bellota Paleta D.O.P. or Mortadella and a regional cheese plate should do the trick.
Traveling to London with an old flame or new bae? Itching to drink wine from just about anywhere, whether Central and Eastern Europe, Georgia, even California? Then the Sager & Wilde crew have three spots to fit your mood. Named after ownership and management team Michael Sager and Charlotte Wilde, who shared a wine epiphany while working in California, the duo decided to bring their ethos to London's drinks scene. Of course, the lists at the wine-focused bar on Hackney Road and the restaurants at Fare (far-ay) on Old Street and Sager & Wilde Paradise Row, all source from deep into Europe's classic regions with a focus on minimalist, organic, and biodynamic winemaking and skin contact wines. Overall, suitable as a romantic date spot for the natural wine-inclined or for expats missing the sunburst taste of the Golden State. Fun fact: the Hackney location features a reclaimed cast iron cellar door as the bar.
"Half steakhouse, half love boat" writes Grace Dent in her review for the Guardian of the new Canary Wharf iteration of the Hawksmoor steak chain. Indeed, the impressive multi-story structure on the water implies a floating palace to hedonistic delights, though in this case, good meat, and fine wine. The list rans the gamut from tannic, T-bone appropriate Barbaresco and Montalcino to lighter filet-friendly reds like Austrian Pinot Noir and Jura Trousseau. If you're dining with a crew, consider a magnum. At only £100, the Domaine Melody,' Friandise' Crozes-Hermitage 2018, for example, is an affordable luxury given the adage bigger is always better. As for food, in addition to excellent steaks, you'll find raw and dressed oysters, smoked mackerel salad, and even an admirable selection of vegetables to offset a protein-dense dinner.
Who needs tea and scones when you've got Cakes & Bubbles? Located inside the Hotel Café Royal on Regent Street, this sparkling wine bar is the permanent manifestation of famed chef Albert Adrià's 2016 pop-up dedicated to dessert and fine fizz. Albert is the sugar-and-flour pastry whizz brother of Ferran Adrià, the culinary legend behind famed, now defunct, Michelin three-star El Bulli. Albert wanted to open a dessert-only venue inspired by "La Dolça", the beloved space within Barcelona-based Tickets. He started with a "50 Days by Albert Adrià" residency at hotel in 2016, but the pop-up was so successful the hotel had to extend it an additional 10 days which sold out and accumulated a 3800-person waiting list. Creative desserts span a matcha Basque cheesecake to chocolate yuzu castella, a cake based on a Japanese wagashi. Prestige cuvées, grower fizz, Cava to English sparkling comprise the bubbles list. Open only from 2-6 PM daily, make sure you book far in advance.
Some of the best ideas are conceived over a few drinks. Such is the origin story of Half Cut Market, a half London wine bar, half retail spot located in York Way, founded by four friends. Half Cut Market pitches customers on an idiosyncratic line-up of minimal-intervention winemakers like Luneau Papin in the Loire, Foradori in Trentino, or Fitz Wine from England's own Sussex. They always have three wines by the glass, a few beers on draught, and a selection of charcuterie, pâté, pickles, and cheese for soaking up alcohol, which you'll need. Bottle prices remain admirably low, with most of selections below $45 making it dangerously tempting to order more than one. Or two.
Tucking into the fancy environs of the De Beauvoir neighborhood, this diminutive retail shop and London wine bar manages a vibe that feels both democratic yet in-the-know. Serving room-temp fare like crisps and jamon, Spanish tortilla with a dab of aioli, and the increasingly ubiquitous "conservas" or tinned fish common to Spain, helps keep the kitchen prep to a minimum so you guests stay focused on the quirky, rare, and back vintages of European wine.
Set within the village-within-a-village neighborhood of Clerkenwell, Sessions Arts Clubs hearkens back to the romantic aesthetics of the Victorian-era while blending a contemporary dining experience across its restaurant, bar, and arts and performance space. The restaurant occupies the old judges' dining room inside the historic Sessions House and features three terraces with fireplaces, a rooftop bar, and garden. When not swooning over the space or equally precious (but delicious food), Sessions will win your heart with wine. Currently, the restaurant is featuring back vintages from Emidio Pepe, the legendary 85-year-old winemaker from Italy's Abruzzo. Selections on the main list lean into the less trodden, whether Jerez, the Canaries, and Galicia from Spain or anything from Greece, Georgia, or Austria.
A restaurant, wine bar, and wine shop, Bright is the kind of bright spot every neighborhood needs. Unpretentious staff demystify wine without compromising on selections that nudge guests down new taste paths (hello Schödl Family, Bloody Muscat, Roter Muskateller, 2021), while serving up flavor-rich comfort dishes like fried skate with anchovies and lemon, Sardinian ewe's milk with peas and broad beans, or flatiron steak matched to a deconstructed Caesar salad. Walk-ins welcome, but reservations are preferred.
This tiny subterranean bar from the Top Cuvée team keeps the natural wine torch lit at is newest location in Bethnal Green. Up top, you'll find a retail shop, merch, and a few stools. Downstairs, a couple of dinner tables, high tops, and small but functional kitchen. The prevailing philosophy of owners Max Venning and Brodie Meah, natty wine evangelists, is that minimal doesn't have to mean flawed or overly funky, especially for the sake of it. Rather, ambitious first-rate wines at every price point demonstrate how the category has matured. Hip hop and house provide the musical backdrop to light bites and finger foods ranging from oysters, cod roe with crisps, beef tartare, and charcuterie boards.
Above the Blue Posts on the edge of Soho, this wine bar specializes in high-quality old and new world natural wines from growers adhering to organic and biodynamic principles. While the classics have their place, niche grapes, experimental styles, and underdog producers and regions feel right at home here. Wines are presented in chapters arranged by mood, season, texture, and color as well as limited gems available for tasting through the Coravin preservation system. Grown-up yet irreverent, the stylish Mulwray nails the vibe of a modern London wine bar.
When the title of a wine bar references the year the company behind it was founded – in this case 1707 – one can properly deduce there's serious history behind the concept. Indeed, Fortnum & Mason, the city's beloved upmarket purveyor of fine foods and goods, holds a royal warrant. After a day of harried shopping, insiders know to hit the elevator button for the Lower Ground Floor Food Hall, and head around the corner to this quiet wine bar in the Piccadilly location. Book a table or grab a seat in a leather-wrapped stool and let the knowledgeable servers pour you a flight, whether bubbles, white, red or even fortified wines. However, the best choice for a first-timer is the Discover England flight – you're in London, after all.
Other London Wine Bars Worth a Sip
Planque, billed as a wine drinker's clubhouse, this restaurant, members' lounge, wine cellar, and retail store features an ongoing program of wine events in hip Haggerston.
Silver Lining, the UK's first dedicated orange and skin contact wine bar and shop based in Hackney, East London.
Passione Vino, located in Shoreditch, focuses on Italian sparkling wine, from Lambrusco, Franciacorta to Col Fondo.
More London Wine Bars…for those with boundless time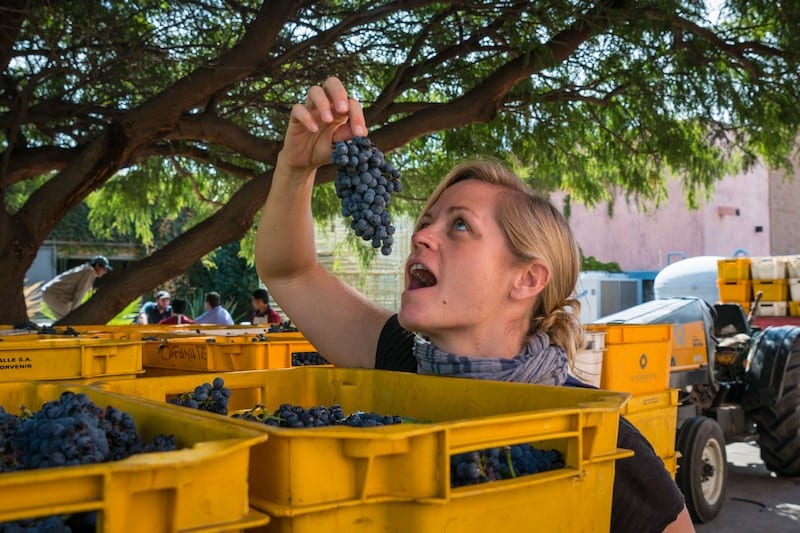 Lauren Mowery is a freelance writer, photographer, and contributing travel editor at Wine Enthusiast. She has covered coffee, wine, spirits, food, and travel for national publications including USA Today, Hemispheres, Forbes, Lonely Planet, AAA, Vinepair, Fodor's Guides, Saveur, Punch, and Eating Well, among others. Mowery is a graduate of the University of Virginia and Fordham Law School and is halfway towards earning the Master of Wine distinction held by only 416 people in the world. Her forthcoming book Chasing the Vine: Finding Wonder, Rebirth and Jet Lag on the World's Most Farflung Wine Trails debuts in 2022.