Content produced in partnership with Visit Walla Walla and Fat Duck Inn. All thoughts and comments are solely that of the Carpe Travel writer.
To be honest, it really slowed me down in my writing process because I just couldn't wrap it around how it fit with Walla Walla Bed and Breakfasts. But it kept sticking out like a flashing, neon sign. So, I took my dog for a walk…because that's what I do when I procrastinate try to get my thoughts together.
Why this quote? Well for context, I fell in love with it years ago and now have it framed in my kids' room's as a reminder that when bad sh*! happens, you can turn it around and use it to your advantage. (I also have it on a sticky note at my desk to remind me…hence the flashing neon sign.) It dawned on me when I was walking my dog that the quote had everything to do with how the owners of Fat Duck Inn – Kim and Tim Gratzer – got to Walla Walla and what is now one of my favorite B&B's – Fat Duck Inn.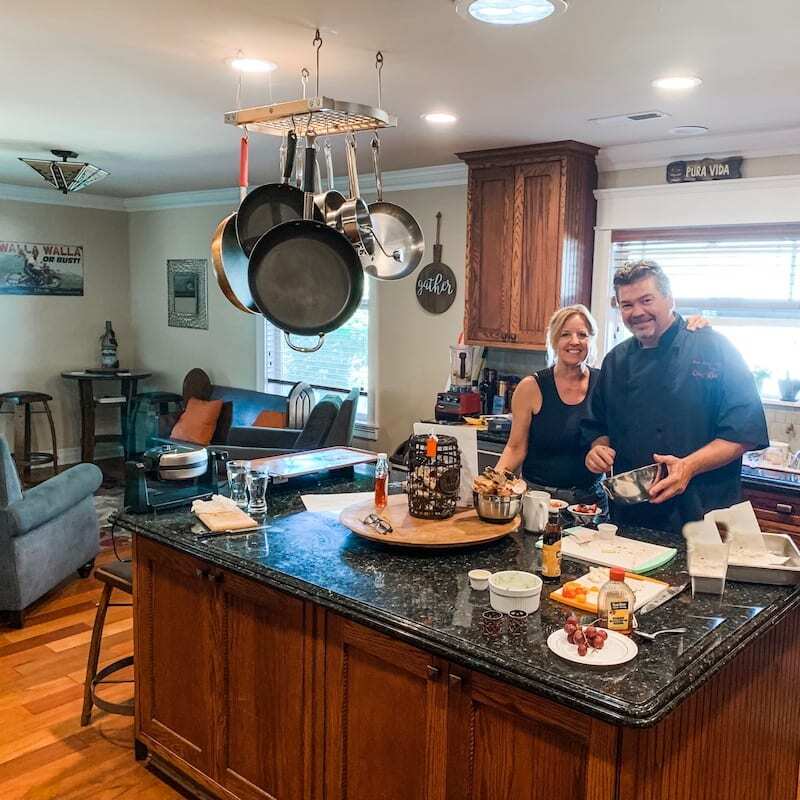 In their mid-fifties the couple decided to take the plunge into early retirement, which included buying and running a Walla Walla Bed and Breakfast. They had the unfortunate – turned fortunate – reminder that life is short and you should spend the time you're given doing what you want, with those you want to be with.
Starting with the lemons… Kim had a long, hard battle with Leukemia, one that she won! That was a game changer for the couple who spent their careers in Seattle raising their now grown children. It was time to reset their priorities when Kim got the clean bill of health…and time to start making apple juice.
Some couples need to take a break from one another, but I can't get enough time with my wife…
Having nearly lost her to Leukemia, Tim told me he's so grateful to not have a break and to work side by side with Kim everyday. You can see that love (and teamwork) each morning at breakfast. It's inspiring and super cute.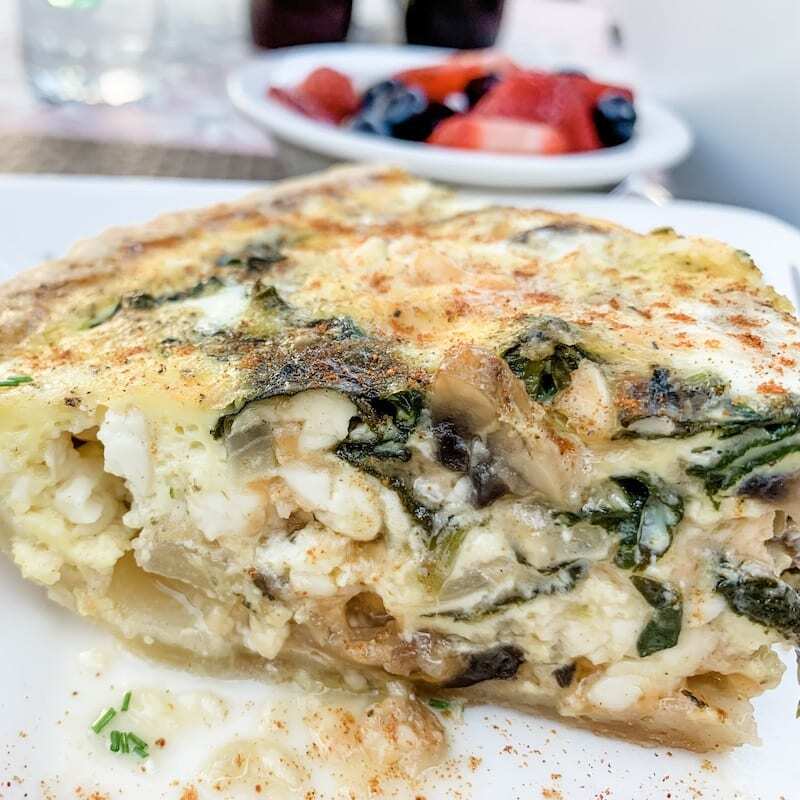 Having been a corporate executive for half his life, Tim left his desk job at Boeing Global Services to cook…and, paint, clean, mow, garden, make spread sheets for the business side of Fat Duck Inn and everything else that comes with owning a B&B. Kim left her career as a hair salon owner to join him in everything – minus the spreadsheets. Their dream to own and run a B&B came to fruition in Dec. 2018 when they purchased Fat Duck Inn in one of their favorite places to escape weekends in Seattle – Walla Walla wine country.
Fat Duck Inn isn't a new Walla Walla Bed and Breakfast but rather one that been brought back to life after hanging up its vacancy sign several years ago. In December 2018, the Gratzer's purchased the historic home and spent the winter restoring it to its past grandeur. In April 2019, the vacancy sign graced the Fat Duck Inn once more.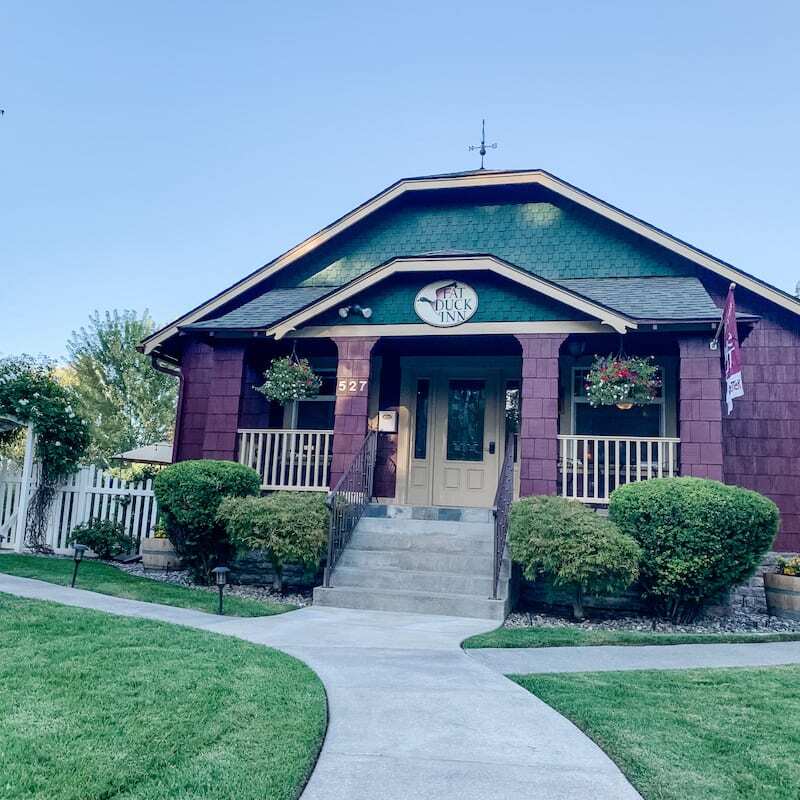 The Rooms at Fat Duck Inn
There are five rooms at this little Walla Walla Bed and Breakfast, each offering a different price point and sleeping options – king or queen beds, with some rooms including pull-out couches as well. During our visit we stayed in the Merganser Suite, which is located on the top floor, featuring a king size bed, en-suite private bath and shower, large sitting area complete with an electric fireplace, smart TV and pull-out sofa sleeper. Take a look at the room options to which one fits your taste and needs.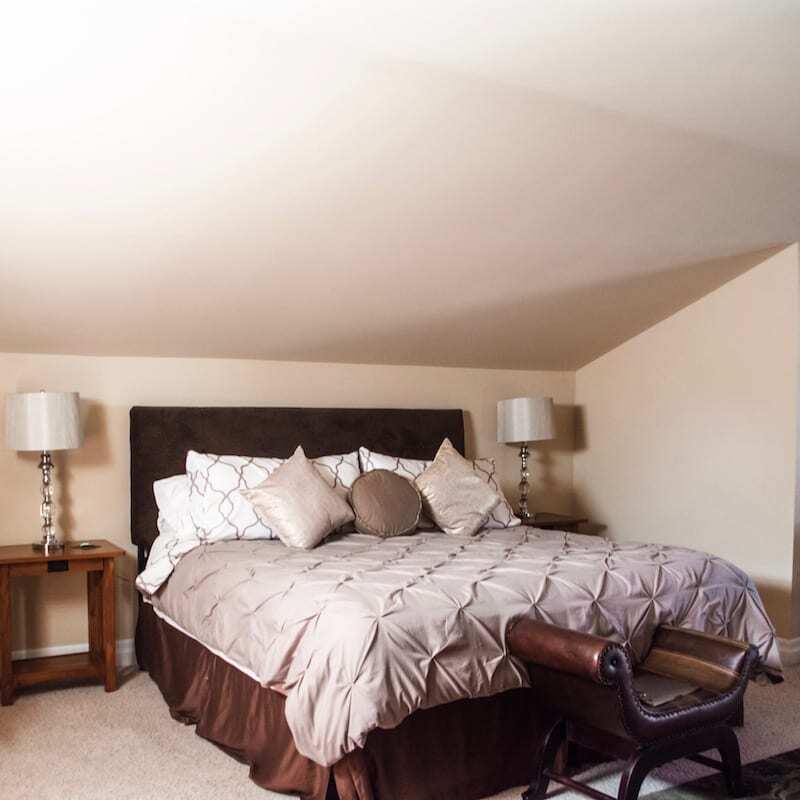 Food at Fat Duck Inn
Saving the best for last… The breakfast at this Walla Walla Bed and Breakfast = AMAZING.
Tim is a self-taught chef, one that had to meet very high expectations early on – his kids. Most evenings when their kids were young, Kim was managing the hair salon which left Tim in charge of dinner. While Mac & Cheese and hot dogs could have sufficed, he chose to kick things up and learned to cook, like really cook. After years of cooking for his family he branched out into catering private events and multi-course, wine paired dinners – just because he thought it would be fun. It's fun to see his excitement each morning when he shares his breakfast creations with you…each meal made a lasting impression on my taste buds.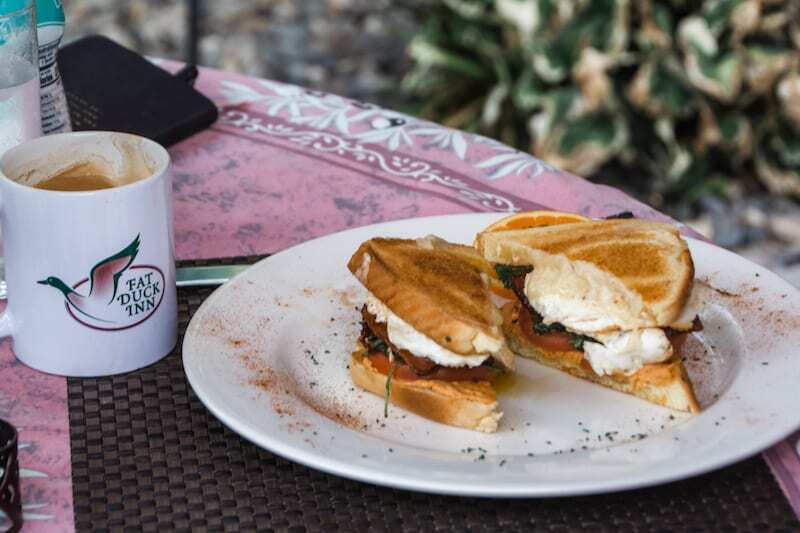 Tim doesn't just make breakfast each morning, he caters it to your palate so you begin your day with a mouthwatering experience. You pick from a selection of items and he makes your meal to order that morning. His desire is to provide high-quality, distinctive breakfast menu items from locally sourced products reaffirms that breakfast is certainly the most important meal of the day, especially when you're staying at Fat Duck Inn. You really need to try to stay for at least two nights, if only for the breakfast!!! (TIP: If the weather is nice, you must eat breakfast on the outdoor patio! How cute is this!!!)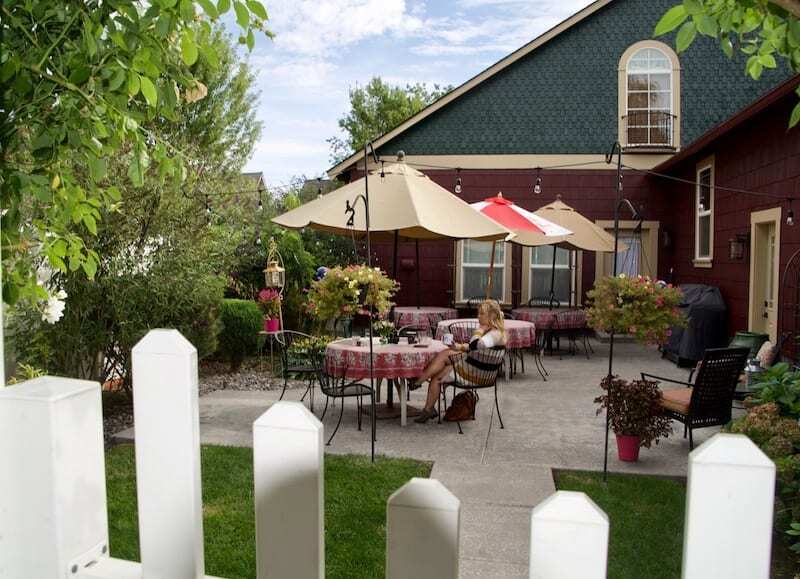 The Bottomline for this Walla Walla Bed and Breakfast
When it comes to Walla Walla Bed and Breakfasts there are a handful to choose from and they range in price, location and amenities. Fat Duck Inn is the perfect option if you're looking to stay in the historic downtown area. The remodeled 1928 Craftsman home is nestled in one of Walla Walla's finest historic, tree-lined neighborhoods just moments to the downtown tasting rooms, restaurants and shopping.
The Gratzer's offer an amazing, personal experience for guests. Including one of the best breakfasts I've had in a looooong time. The Inn itself is extremely well-kept, comfortable, impeccably remodeled and walking distance to all the downtown attractions. You should definitely look at staying here.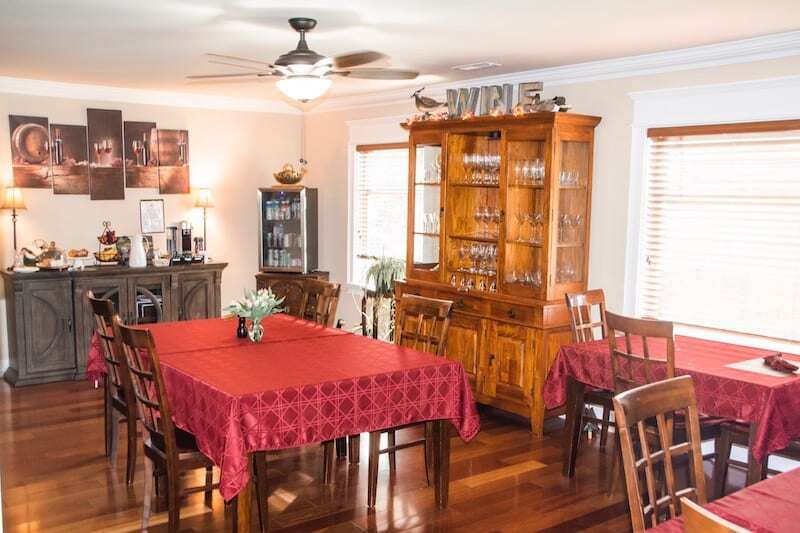 Added Bonus for Wine Lovers
The couple has visited every winery in Walla Walla, some more than once. In other words, if you need some suggestions on where to sip – they knows their Walla Walla wine and the tasting room experiences to expect.
Just FYI
When visiting the Walla Walla wine region keep in mind that about a third of the wines in the Valley are produced on the Washington side of the AVA. With that said, the main area to stay and explore a larger portion of the Valley is the town of Walla Walla, at least for now. See Carpe Travel's Walla Walla Wine Travel Guide for more ideas on things to do, suggested itineraries and background on the wine region.

Have you visited Walla Walla wine country? Where did you stay? What did you think? Let us know in the comments.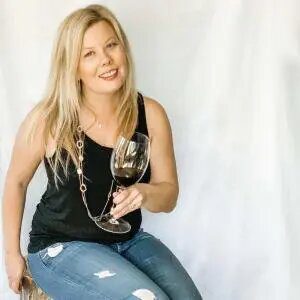 Elaine Schoch (pronounced the German way – Shock) is the editor and founder of Carpe Travel as well as an award-winning travel writer, wine judge, certified by the Wine & Spirit Education Trust (WSET) Level 2 and certified American Wine Expert. She is married to The Husband and has two kids, Princess One and Two – who's interest and knowledge in wine is quite extensive. Not to mention the stamps in their passports.