What are some of the best ways to earn points for travel?
It's a question I'm often asked and one with so many answers. For my family, earning loyalty reward points we can redeem for travel has become a gateway to almost free travel. Ok, it's more like discounted travel…but still. We've used travel rewards to significantly reduce the costs for a family of four to visit Hawaii, Puerto Rico, Napa Valley, Russia, Disney World and that's just a few.
We earn 90 percent of our rewards through a travel rewards credit card, helping us get a return on every purchase we make which can then go towards our next adventure. While there are a lot of strategies to earn travel rewards, the most significant way to earn points to redeem for travel is by using a travel rewards credit card.
So, what are the best travel rewards credit cards? What are the best tips for picking a travel rewards credit card? And, where can you find the best deals for cards. Keep reading and your questions will be answered.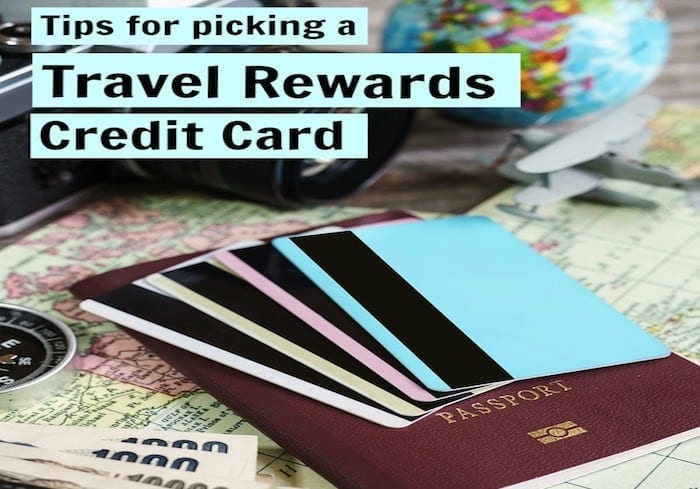 Which credit card is the best for travel rewards?
The answer won't be the same for everyone. You first need to determine what your travel goals are and how you want to use your rewards? Then you can better determine which card to get. It's important to note, that it is not the number of cards with rewards in your wallet but rather the card itself and how it benefits your specific needs.
Do you fly a specific airline for work a lot?
Consider getting a card affiliated with the airline. Most cards allow you to earn bonus miles when booking your travel on that card. These bonuses can be 2-5X points per dollar spent, making it a perfect way to earn points to use for a family vacation or weekend getaway.
Do you want to put your points towards hotel rooms?
Consider getting a card affiliated with a hotel chain or one where your rewards can transfer to hotel stays. In addition to redeeming points for hotel stays many cards also provide discounts when you book hotel rooms through their member travel website.
Do you just want to use the points for travel but stay open to the airlines and hotels you book?
Consider getting a card for your everyday use that is not affiliated with any brand and allows you to redeem points with a variety of hotels, airlines and car rentals. If you're a regular at a specific branded hotel or airline, make sure to check with the credit card that you can redeem points with those brands for before you sign-up.
Tips for picking a travel rewards credit card to meet YOUR travel goals
Now that you've narrowed down your goals, it's time to look into the cards. Remember, there is no perfect credit card for travel rewards, they all offer different things for different needs. Here are a few questions to ask when selecting the right travel rewards card for your wallet.
How many bonus rewards do you get when you sign-up for the travel rewards credit card?
Bonus rewards regularly change for credit card sign-ups. For monthly updates on the latest offers and reports, check out ThePointsGuy. They do a great job of analyzing all the offers out there.
How much do you have to spend before you can redeem your travel rewards?
No credit card is just going to give you 50,000 points. You will be required to spend a certain amount before you can redeem them. Each credit card is different as is each offer so make sure you're willing to spend what is required before you sign-up.
What is the annual fee for having a rewards credit card?
Yep, some cards require you pay them to even have the card. Many times you'll find you won' have to pay the fee for the first year. If you're a cash in and cash out type of user then this won't concern you so long as you remember to cancel the card.
Are there foreign transaction fees?
This is huge if you're traveling internationally. That $5 coffee and scone can end up costing you $8 – BEFORE INTEREST.
How many points do you earn per dollar spent?
I suggest you shoot for a card that gives you at least one point for every dollar you spend. Some cards will give you 2-3X points on travel and dining. In other words, that family dinner with grandma, grandpa and all the cousins you paid for with travel rewards credit card just went towards your flight to Hawaii.
What are the interest rates?
While you might get 50,000 points when you sign-up for the card (after you spend $3,000), if the interest rate is crazy high, it may not be worth it. Now, if you are someone who religiously pays their card off each month then this may not be an issue.
How does the card allow you to redeem the points for travel?
Is it immediate? Do you have to wait a few days for the transfer to be complete? How does the transfer take place? This may be more complicated to figure out as you will likely need to call and speak with someone.
Does the credit card offer travel insurance?
Did you know some travel rewards credit cards offer auto rental insurance and general travel insurance if you book that activity on the card. While the insurance may not cover all your needs if something where to happen, you would have some coverage to begin with. Take a look at this analysis WalletHub did regarding the cards and coverage offered. (The Chase Sapphire Preferred card was rated the top card and is regularly noted as the top by multiple sources. It's my favorite card as well…)
What other perks does the travel rewards credit card offer, besides points?
One of the biggest perks I've found with travel rewards credit cards is their own travel booking portals. For example the Chase Ultimate Rewards and America Express Travel sites allows you to choose from thousands of hotels worldwide and shop competitive rates from popular car rental companies. I've found the rates are typically lower than when you book direct or go through another online booking site. The hotels and rental companies also include the hotel industry's star rating system; Chase's site includes TripAdvisor rankings too. Because you know you're clicking back and forth checking all the ratings before you book. Or, is that just me???
Did you find these tips for picking a travel rewards credit card useful? Have other tips to share? Let us know in the comments.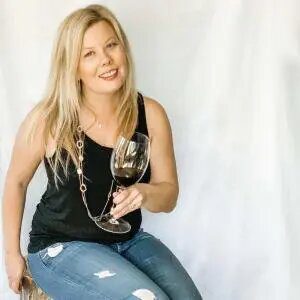 Elaine Schoch (pronounced the German way – Shock) is the editor and founder of Carpe Travel as well as an award-winning travel writer, wine judge, certified by the Wine & Spirit Education Trust (WSET) Level 2 and certified American Wine Expert. She is married to The Husband and has two kids, Princess One and Two – who's interest and knowledge in wine is quite extensive. Not to mention the stamps in their passports.
Sav
Save
Save
Save