The few motels I've stayed in have not been somewhere I could shower without wearing flip-flops. Think Spring Break, college, $25 and five people sharing a room. I'm past that stage in my life…and prefer to stay in higher-end places. With that said, on a recent press trip to Monterey County in California we stayed at a few different hotels, you know "to get a flavor of the area". When told we were going to a "motel" I thought it was a joke. It was not.
I have had my own vision of what a motel is given my past experiences and they're not positive. Clearly I went into our stay at the Sand Castle Inn Seaside, CA with my own skewed expectations. Ones that have since changed – a little.
Location

Sand Castle Inn in Seaside, CA is minutes from California State-Monterey Bay and Fort Ord. It's near Fisherman's Wharf, Blackhawk Golf Course and downtown Monterey, although you will need to drive or take the bus. There is a bus stop outside of the Sand Castle Inn. (If you're making arrangements for a driver to pick you up, make sure to share the exact address. There is another motel/hotel with a similar name. My driver was late picking me up to go to the airport for this reason.)
Rates
The rates vary based on the room selected. For instance, a Deluxe Queen room is $130 a night while a King Room with a whirlpool is $199. These prices also fluctuate depending on what events are taking place in the area. When I was in town, there were two festivals and hotel/motel rooms were limited. Prices increased at least $100 per night.
Pets

Pets are not allowed.
The Rooms

There are 34 rooms at the Sand Castle Inn. Most of them have recently been remodeled, including nice, new tiled bathrooms and vanities. The bedding is also nice, clean and quite comfortable. I was surprised to find down comforters, higher thread count sheets and several extra plush pillows in the room.
The carpeting is a darker colored but seemed clean and the room I stayed in smelled fresh. The windows were however opened (and unlocked) when I checked-in. Double check your windows before you leave or go to bed as it would be easy for someone to access your room through them.
If you're a light sleeper you should plan to ask for a room on the second floor. People are coming and going from the parking area at all hours during the night. In other words, you will hear conversations, doors opening/closing throughout the night if you're on the first floor. Additionally, if you have a loud neighbor above, you're likely to hear them when they're up and about – for a 2am potty break.
The Bathroom

The bathroom was clean and recently remodeled.
Amenities

Free WiFi
Daily continental breakfast
Microwave and refrigerator in guest rooms
Cable TV
Free local telephone calls
On-site laundry facilities
Free parking
Dining

There is a daily continental breakfast in the lobby/office area. It's a very small selection of pastries, cereals, fruit and yogurt. When the food runs out, it's out. TIP: There is a Starbucks within walking distance to the motel.
Bottom Line

The Sand Castle Inn helped change my views of a motel. It is clean, nicely decorated, seems safe. It's a comfortable motel that is conveniently located to several local area attractions.
There are a few things to note. You must ask for a remodeled room. I was told by other guests there rooms had not yet been updated. You also need to ask for a non-smoking room. Although, it's not guaranteed the non-smoking rooms will be smoke free. I also suggest you ask for a room on the second floor since people are coming and going from the parking area. In other words, you will hear conversations, doors opening/closing throughout the night if you're on the first floor.
Have you stayed at the Sand Castle Inn Seaside CA?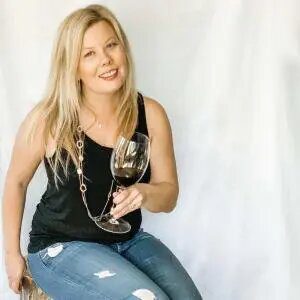 Elaine Schoch (pronounced the German way – Shock) is the editor and founder of Carpe Travel as well as an award-winning travel writer, wine judge, certified by the Wine & Spirit Education Trust (WSET) Level 2 and certified American Wine Expert. She is married to The Husband and has two kids, Princess One and Two – who's interest and knowledge in wine is quite extensive. Not to mention the stamps in their passports.