Walla Walla isn't just a town in Washington, it's a world-renowned wine region and culinary destination. I had the chance to not only sip my way through the Walla Walla Valley but to nosh my way as well. Food and wine lovers, take note, Walla Walla restaurants are wowing it on the culinary front.
Sunset Magazine has called Walla Walla one of its favorite small-town foodie havens.
My marketing background made me laughed when I heard the term, "It's the Walla Walla Way", but there is a way in Walla Walla that's unmatched by other popular wine regions I've visited. It's rare to see the winemaker or the chef working when you're visiting, let alone have them sit down and talk to you. Not in Walla Walla. It's literally the way they do things…at least for now. This paired with excellent wine and ridiculously good food is one of the key ingredients to what's wowing the Walla Walla restaurant scene.
Here are a few of the top Walla Walla restaurants I highly suggest you check out. Let me know your favorites in the comments.
One of the newest kids on the Walla Walla restaurant scene, Hattaway's on Alder, is wowing everyone right off the bat. In 2018, Lindsay and Richard Hattaway, both Alabama natives moved to Walla Walla to pair what they call "local inspiration with Southern tradition". In other words, the intimate, downtown restaurant does a fun twist pairing local ingredients from the Pacific Northwest with cooking traditions of the South. Along with good ol' Southern hospitality. (Thanks, Chad!)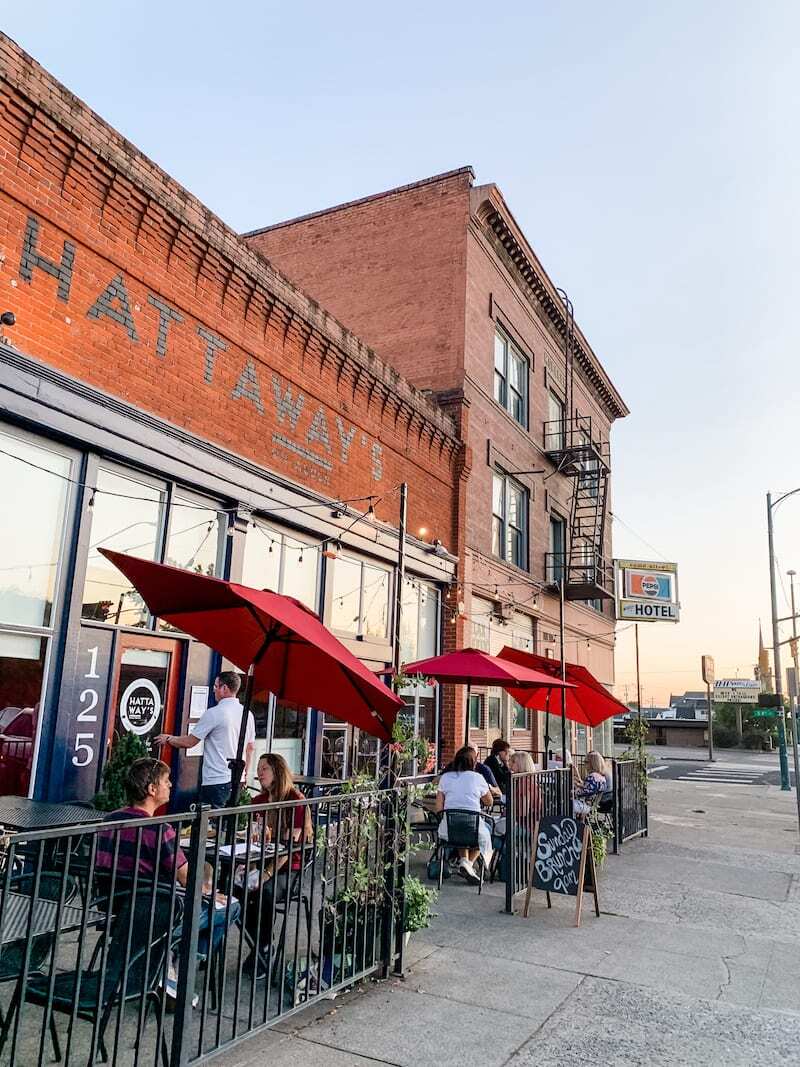 One of the things I really noticed during my visit to Walla Walla was how supportive and friendly the local community is not only with each other but to visitors. When speaking with Lindsay, she confirmed this when she mentioned it was really the people who drew her and Richard to the area.
The couple – both chefs – had been wanting to change things up with a move out of state but hadn't fallen in love with a destination. A friend of theirs continued to invite them up to their place in Walla Walla, when they finally accepted and visited the "wow" came into play. It took visiting once a month for six months and an invitation to a dinner party to make them realize Walla Walla was home. Hattaway's on Alder was born.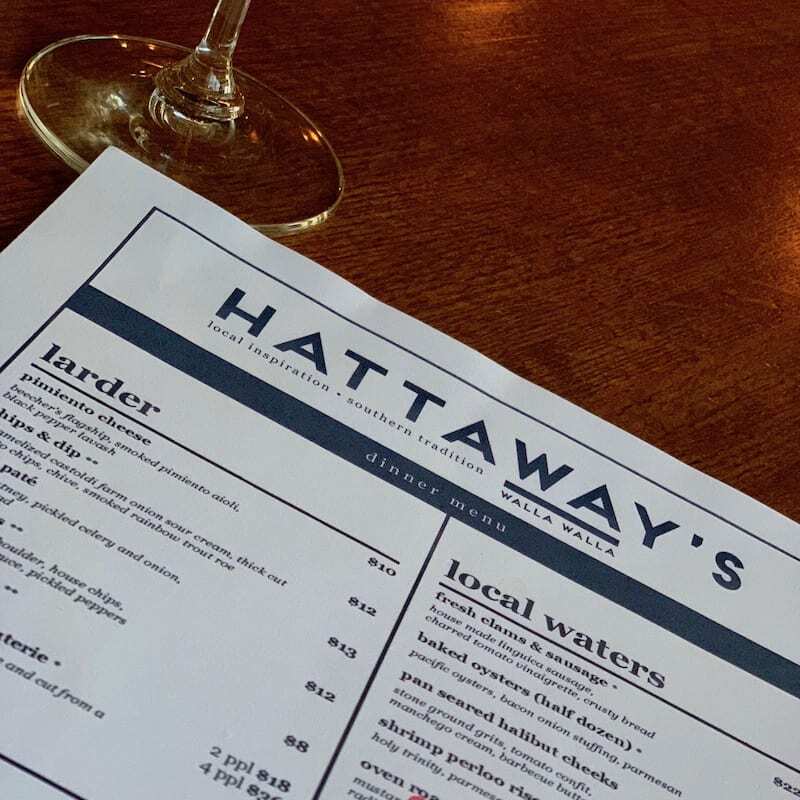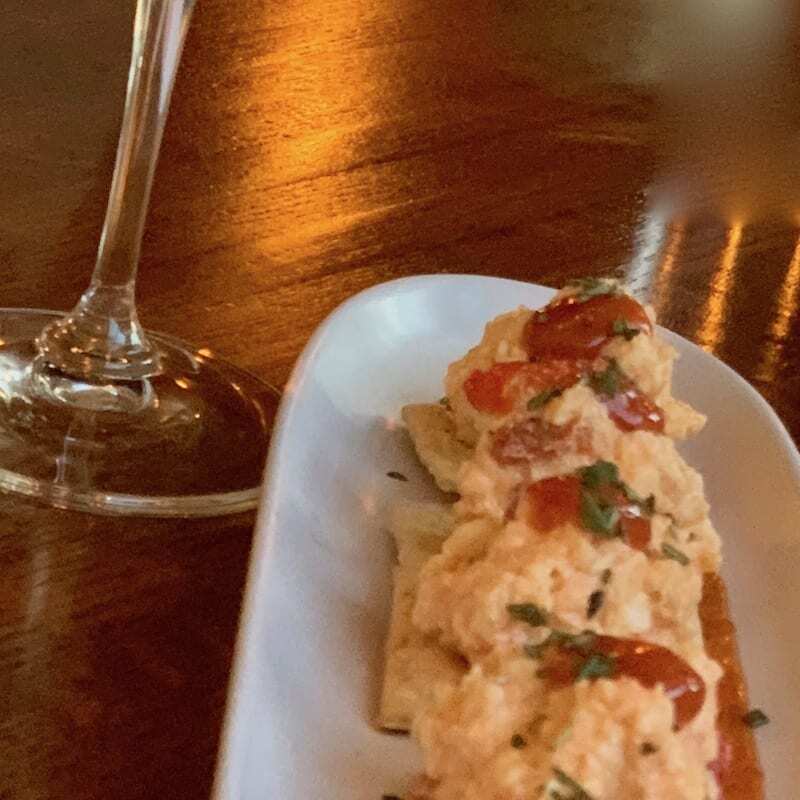 Community is what brought them to Walla Walla and community is what they're dishing out. With the huge, open air kitchen being the center piece you feel like your somewhat a part of the action when you're dining. This paired with local ingredients, an amazing wine list featuring local wineries and what feels like a menu filled with gourmet comfort food, home and community is all baked into one.
When you go to Hattaway's on Alder you'll find their seasonal menu ever changing, making it worthy of visiting every time you're in town. If they are still offering these – Pimiento Cheese Appetizer, Celery Parmesan Salad, Pan Seared Halibut Cheeks with Homemade Grits – make sure to try them. OMG, delish!!! The Celery Parmesan Salad has forever changed how I view celery. Now, if I could only figure out how to recreate it… Walla Walla is a little to far for me to visit every month from Denver.
TMACS isn't new to the Walla Walla restaurant scene but its location is. Set in the historic downtown on N. Colville St, the local Italian restaurant is dressed to impress. Its new digs include a great, open bar area along with a hip sit-down dining room. The menu includes a variety of locally sourced produce, meats, sea food and pastas.
I have to say, for as long as I have lived, I've never liked gazpacho, until now. I know it's only a seasonal item but TMACS creamy gazpacho should be a signature dish that never leaves the menu. That's just the appetizers, the rest of the menu gets even better. This Walla Walla restaurant is one not to miss.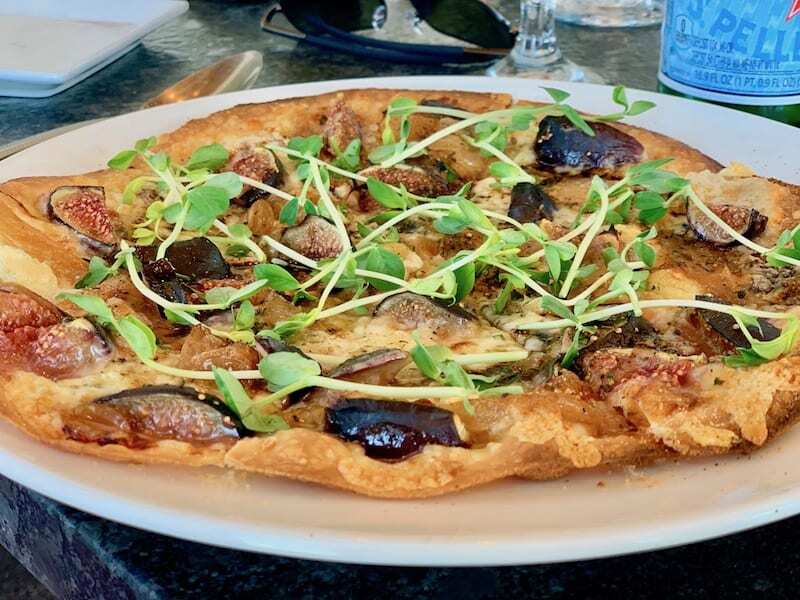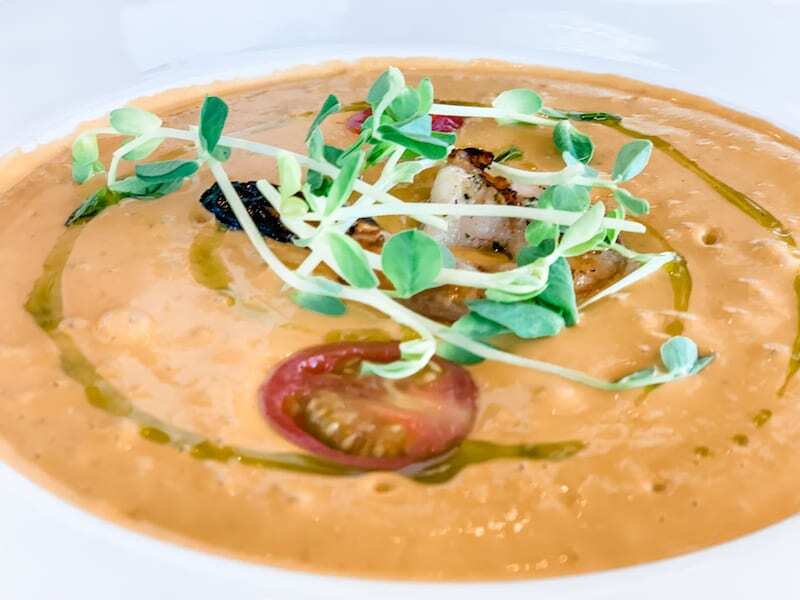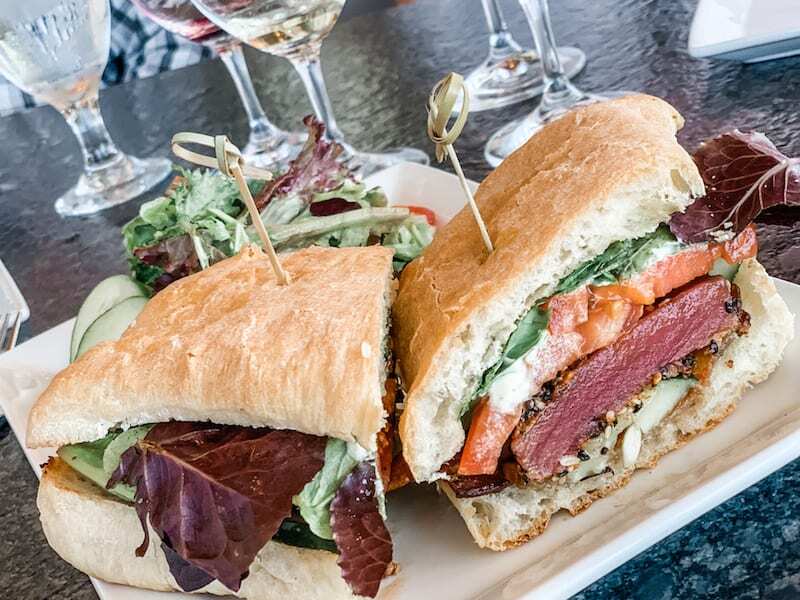 The Walla Walla Steak Co. was named one of Wine Enthusiast Magazine's "America's 100 Best Wine Restaurants" in 2019, and for good reason. Set in the revamped, historic train depot, this Walla Walla restaurant serves a local experience with every dish. From the wine and beer in your glass to the produce in the tomato burrata salad (OMG- delish!) to the melt-in-your mouth filet. Everything is paired with outstanding hospitality. (Ask for Brian – he's amazing!) Seriously, this is an amazing restaurant and excellent addition to the Walla Walla food scene.
The Marc Restaurant at The Marcus Whitman Hotel was named "Restaurant of The Year" by the Washington Wine Commission. The restaurant offers an excellent fine dining and wine-pairing experience in Walla Walla. Make sure to check out the Winery of the Month Pairing menu that is offered. It's an awesome way to taste what Walla Walla is all about.
So this isn't really a restaurant, it's actually a food truck. But, I totally can't get over the whole food truck scene in Walla Walla. (So many wineries have food trucks out these days – more to come on this!) So, I feel like Fiasco has to be included. The wood fired pizza that husband and wife team, Judy and Tom Bennett are making is beyond good. Their story is even better…albeit the fig and rosemary pizza they do is pretty killer.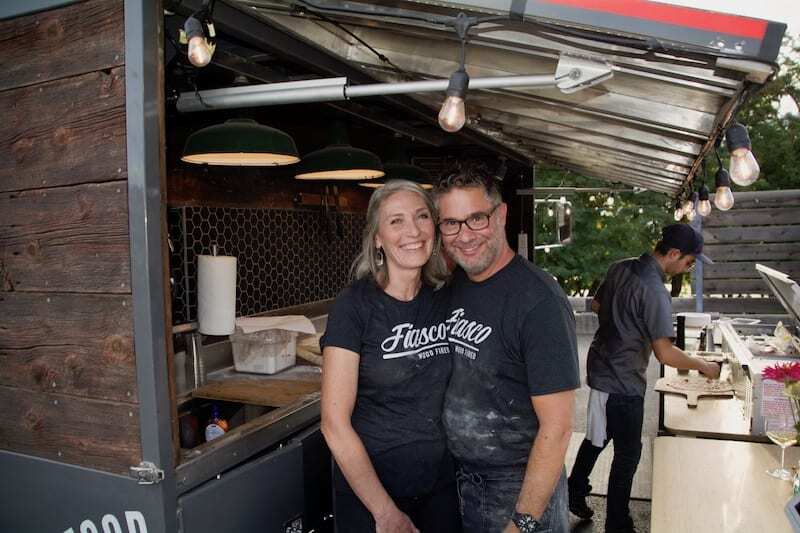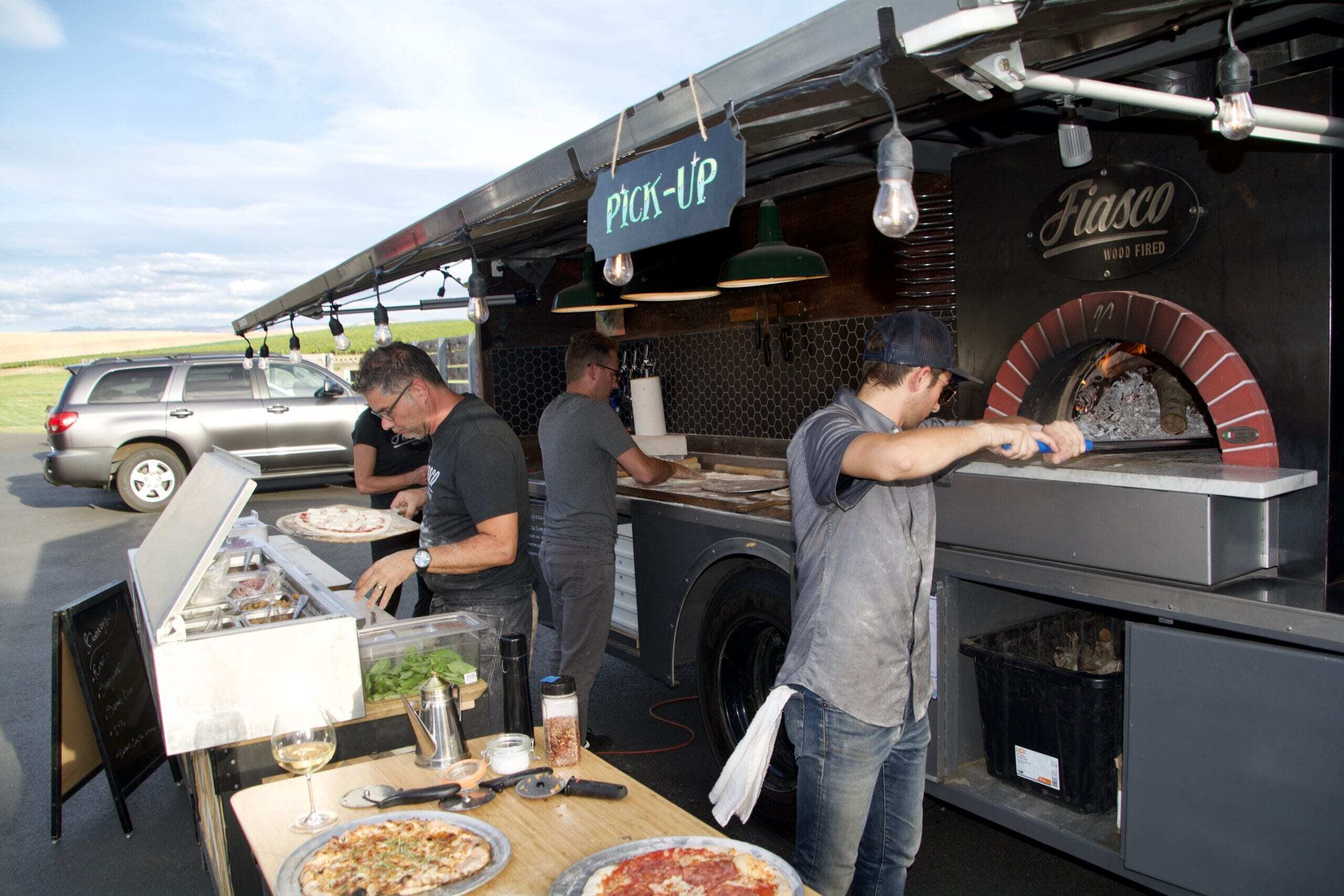 Tom worked as a cook during his college years but then traded in his apron for a corporate desk job. Judy's past life was in physical therapy. The two decided to change things up last year, after all life is short so do something you love. The pair went to Italy. Studied the art of pizza making. Came back to Walla Walla. Bought a vintage truck. Had it outfitted with a wood fired oven and then got into the Walla Walla food truck scene. Today, they're living the dream!
According to Tom, it's a much healthier lifestyle too. Since he started Fiasco, he's lost 30 pounds, eating pizza every day. That damn desk job will get you every time! Now, I just need to know the cooking classes they took. When I tried to recreate the fig and rosemary pizza, I didn't do it justice… Take a peek over at their website so you can find the food truck's next location in Walla Walla. I'm betting it will be paired with an amazing winery.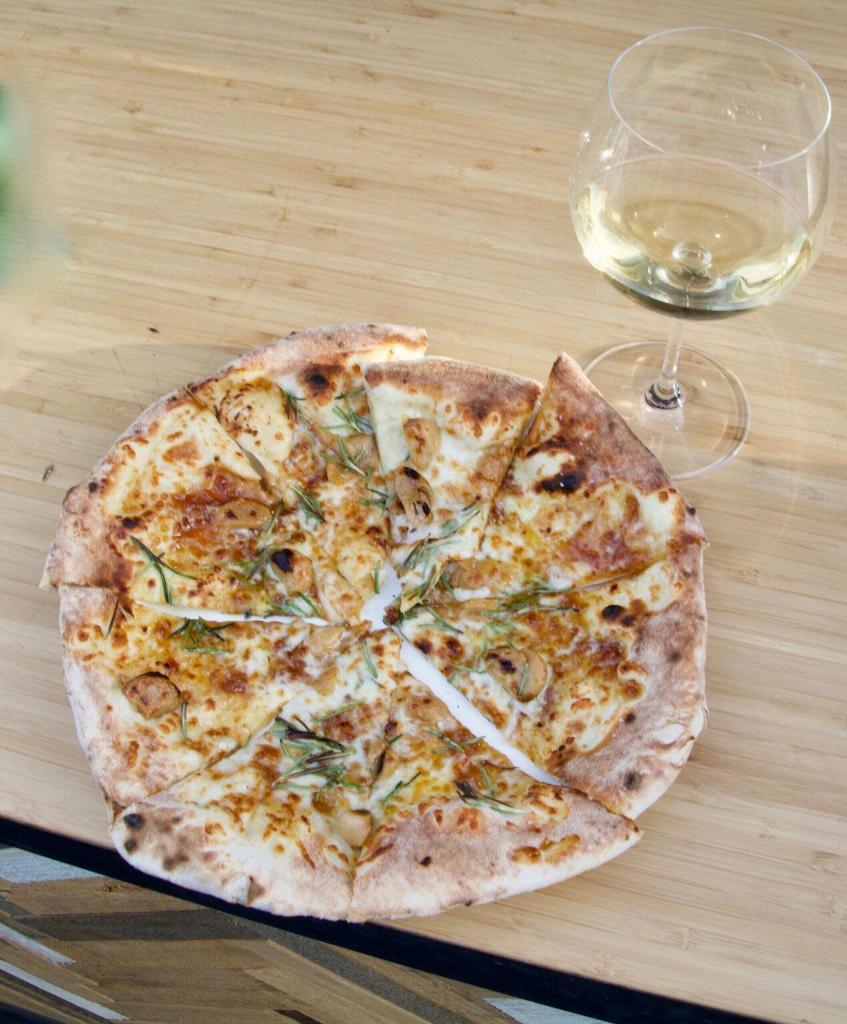 Saving one of the best for last… Andrae's Kitchen blew me away. I was skeptical when I had been invited to have lunch in a gas station. Seriously…it's in a gas station where you can pay at the pump and run in to grab a Snickers bar or Cheetos. I never would have thought you'd also be able to pickup the worlds best Cuban sandwich.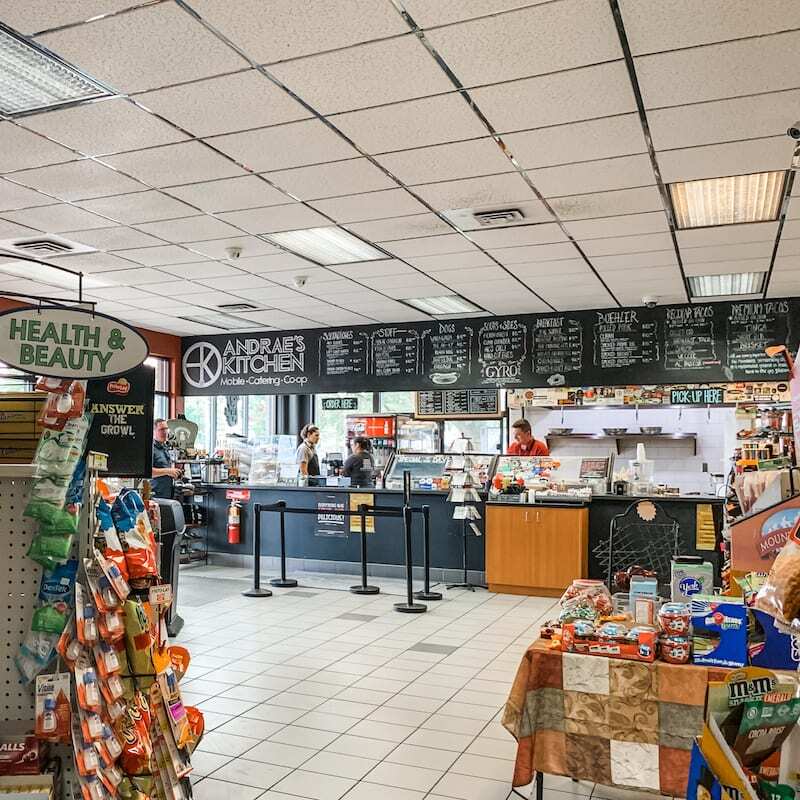 Andrae Bopp is an award-winning chef who graduated with top honors, from the French Culinary Institute in New York City. He spent time working in some of the world's finest restaurants including, Bouley, Danube, Balthazar and Le Bernardin, a Michelin Three Star restaurant. Then he opened Andrae's in Boise Idaho, which was not in a gas station. A few years later he and his wife decided to change things up and moved to Walla Walla where he started a Underground/Pop Up Dining Series that turned out to be a hit. It also paved the way for Andrae's Kitchen.
Before opening his Walla Walla restaurant in a gas station, Andrae went retro with a food truck. Andrae's Kitchen became one of the first mobile food trucks in the Pacific Northwest and fueled the rage for the food truck scene in Walla Walla.
I didn't have the chance to see the food truck in action because again, I was fully immersed in the gas station experience. Which, by the way is cooler than I anticipated. Who knew there could be a gourmet restaurant in a gas station. The kitchen is set to the left of the building with the sit down dining area off to the side. After you order your food at the counter, you can fill your wait time by buying a scratch off ticket or perusing the different variety of flavors Cheetos comes in these days.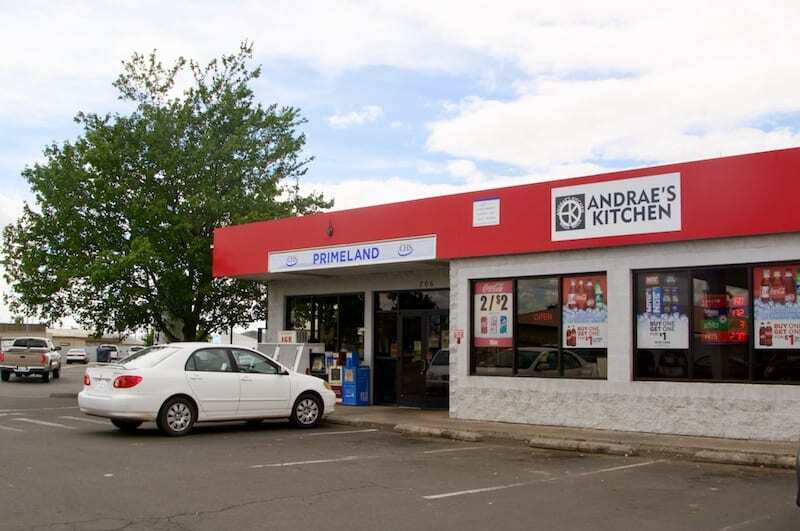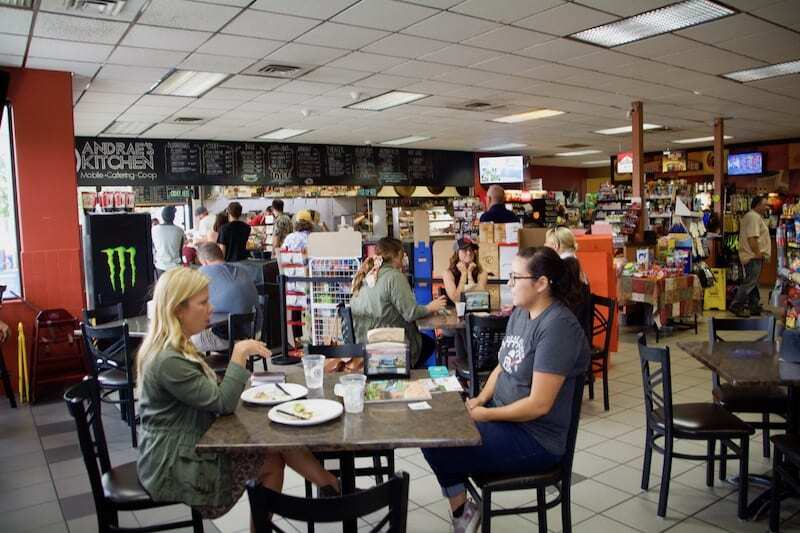 Make sure to visit Andrae's hungry and it's even better to go with someone else who you can split dishes with. Thank, God The Husband was with me, there were so many things to try! The AK's Corn Salad is totally ridiculous, in a good way. It's grilled Mexican street corn that's been taken off the cobb and mixed with parmagian cheese, cayenne pepper, lime juice and aioili, served on a bed of tortillas and topped with fresh cilantro. It's totally simple and totally ridiculous. I don't think I'll ever eat corn the same way…
And then there were the Trifecta Tacos that included a chipotle braised short rib taco, a smoked brisket taco, and a braised pork taco. OMG… Then, I was introduced to the worlds best Cuban sandwich and the Voodoo Fries that are hand-cut fries topped with pulled pork, pickled pepper and Crystal Hot Sauce aioli.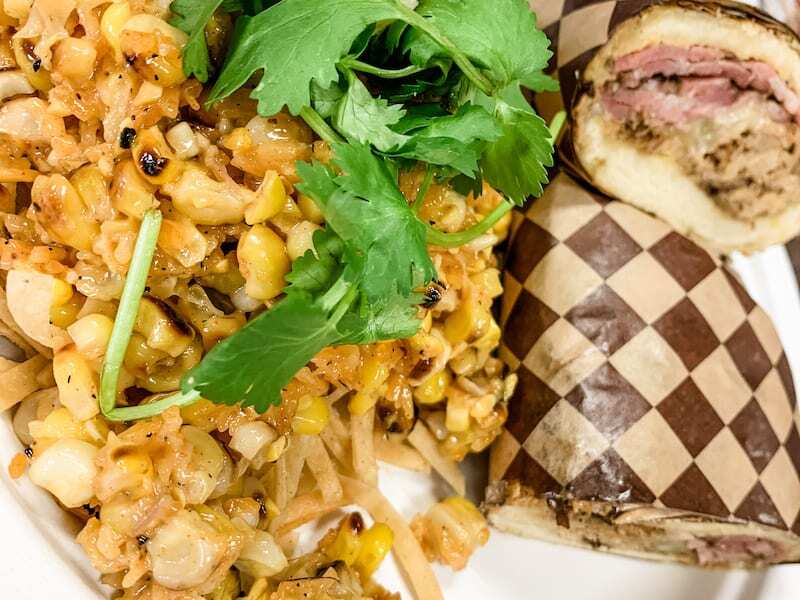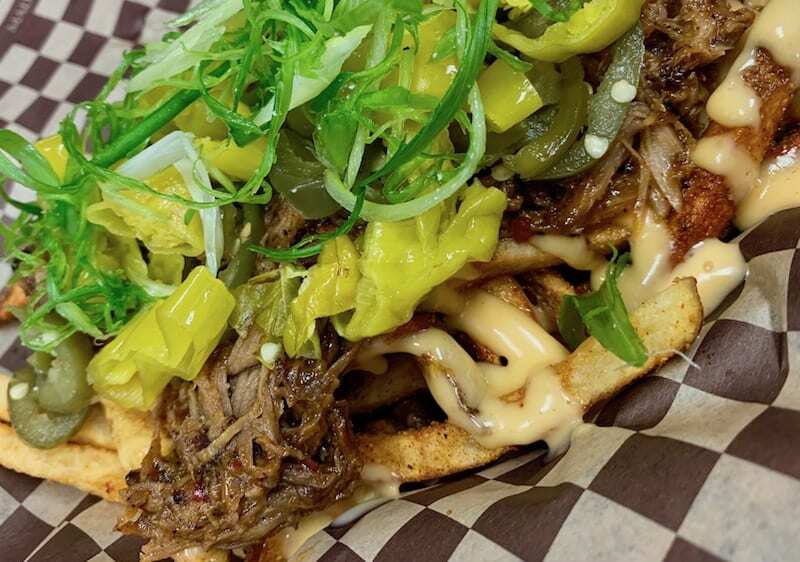 After eating at Andrae's my stomach was too full to do much noshing anywhere else but I've been advised to check out the Walla Walla Bread Company and GRAZE. Both are supposed to be excellent places to grab breakfast and/or a sandwich for your wine tasting picnic lunch.
Where are your favorite places to eat in Walla Walla? Let us know in the comments.
Looking for more ideas on where to sip, stay and things to do in Walla Walla? See Carpe Travel's Wall Walla Wine Travel Guide.
Carpe Travel worked with the Visit Walla Walla in creating the Walla Walla Wine Travel Guide. All recommendations and opinions are our own.