Your Wine Vacation Guide to a Great Grape Escape!
Once you determine the wine region you plan to visit it is time to do a little research on the wineries you want to sip-in. To be honest, this is always the hardest part for me. I'm like a kid in a candy store and freeze with all the choices! But, there are a few tried and true ways I've found – and used – to help me narrow down the best wineries to visit.
See Carpe Travel's Wine Vacation Guide to a Great Grape Escape for more tips on planing a wine trip.
Leverage Your Wine Tour Guide
Talk to your wine tour guide ahead of time to let them know what you're looking for from the day, as well as what types of wines you tend to like. This will help your wine tour guide plan a more memorable experience. But, don't be afraid to say no to places they suggest if you have other ideas. (If you're going on a group wine tour the wine tastings will be preplanned so you will just go where they take you.)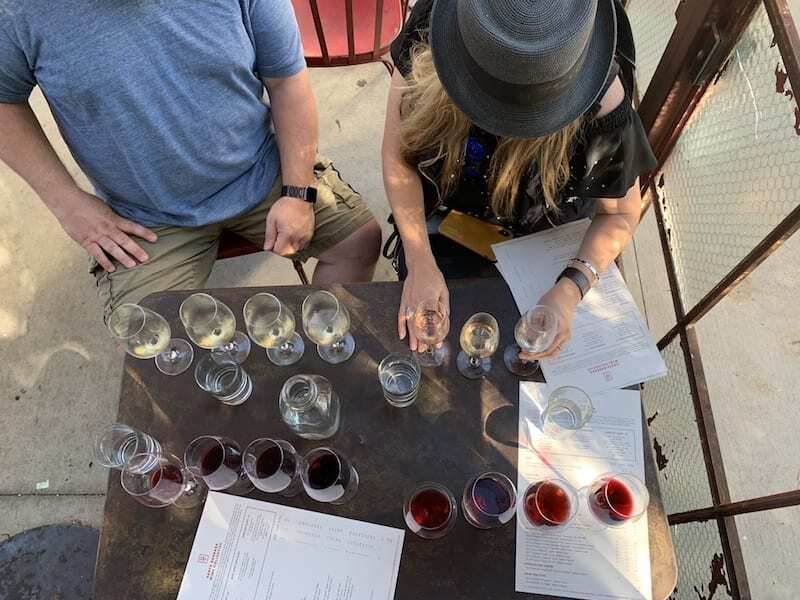 Travel Tip: Knowing what grape varietals are produced and what you like to sip helps narrow things down. If you're a big red wine lover, you might opt to skip a winery that only focuses on bubbles. With that said, I would never suggest you skip visiting a winery because you're unfamiliar with the wines it produces. There are thousands of grape varietals used to produce wine around the world. Explore, for the sake of expanding your mind and your palate.
Hotel Concierge
Your hotel concierge is a great, local resource to tap for information on the best wineries to visit. Call them – or email – before your visit to get recommendations. A lot of the wineries are clients so you may receive free or discounted tasting fees. Keep in mind these guys and gals are locals so they know where to send people.
Ask the Locals
Local recommendations are always the best! Your wine tour guide and concierge are two local resources to leverage but so is your waitress at dinner, the bartender at happy hour, the pourer at your last tasting room, the Uber driver, the couple sitting next to you at breakfast. You get my point. I can't tell you how many great, small boutique wineries I've discovered through locals I've asked.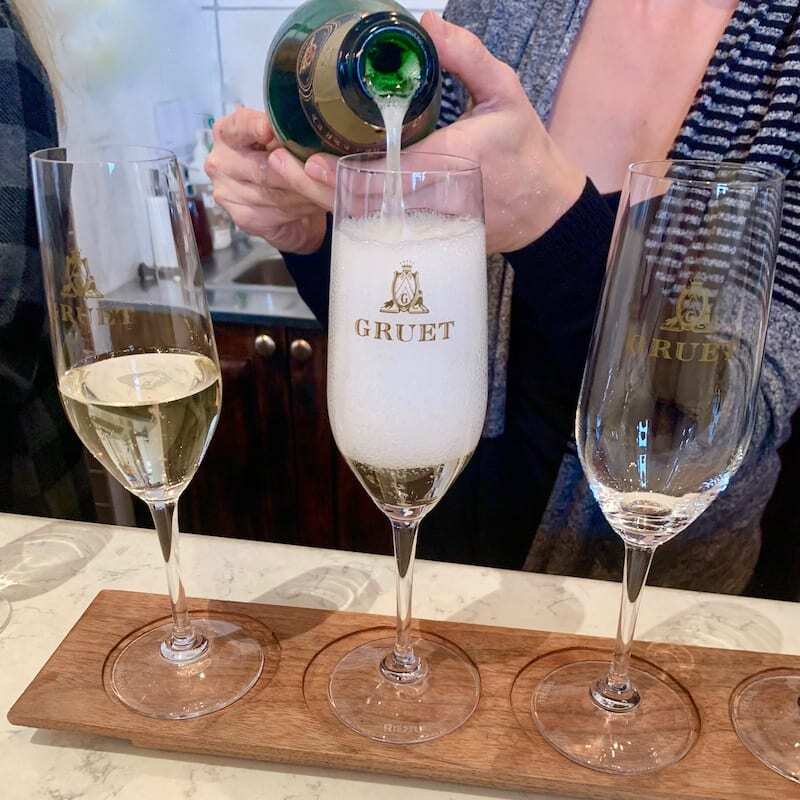 Travel Tip: Visiting 3-4 wineries per day is realistic. Plan on at least one hour for each winery. You might need two depending on your tasting or experience you've booked. Shoot for visiting one to two and then have lunch. Another one to two can be had afterwards.
Online Reviews and News Outlets
A quick Google search for "best wineries in X" will likely give you a good starting list. But, I suggest you look at major news outlets and blogs like Carpe Travel as they have trusted recommendations and realistic itineraries.
Social Media
Using Instagram and Facebook to narrow down the best wineries to visit in a region can be hit or miss but totally worth a quick hashtag search. I suggest using the terms – #StateAbbreviationWINE, #NameOfWineRegion and/or #NameOfWineRegionWINE. For example, #cowine and #palisade will give you content on the Colorado wine region in Palisade (the heart of the Colorado wine region).
If the winery is promoting awards for their wines, sharing tasting notes or talking about events and experiences they offer then these social channels can be useful. Most of the time you just get a feel for how Instagramable the tasting rooms are… However, a lot of times you will find content from locals and other visitors who share their experiences and recommendations. These are gold. Leave a comment on their post asking them questions about the winery and where else they suggest you sip.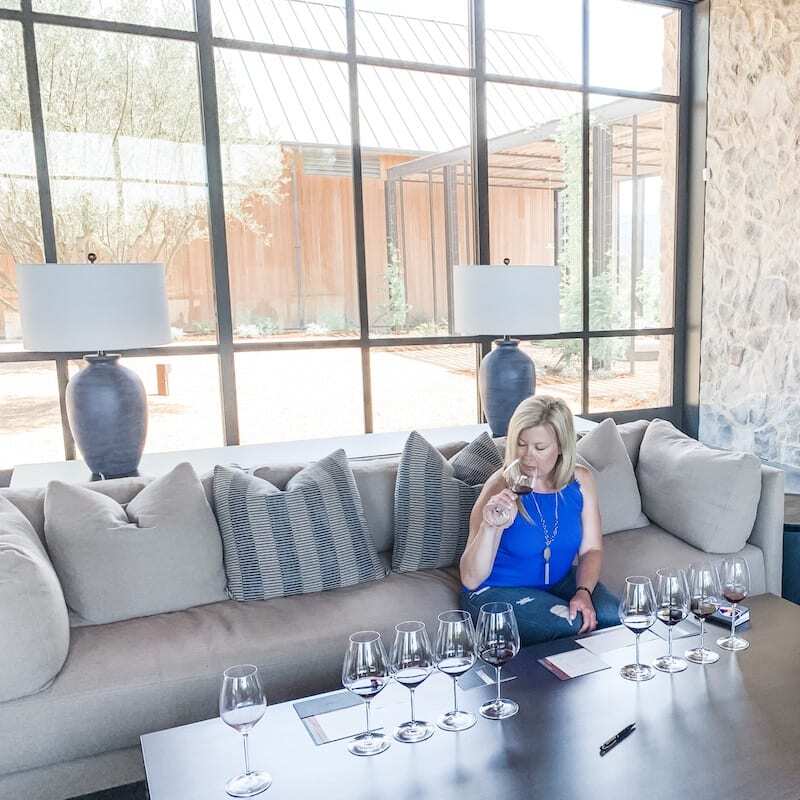 Local Tourism Boards
The local tourism boards are often overlooked as a resource for visitors but boy are they a wealth of information. Make sure to check their websites for wineries in the area. You may not find a list of "the best wineries" but you can check their local events pages to see if any are offering fun events during your visit. Many times, the tourism boards do include different experiences offered by specific wineries, especially if they're different and unique.
Local and State Wine Associations
Like the tourism board, you probably won't find a list of the best wineries to visit but they should include news about which local wineries have received awards. This is always a good measure to use. Award winning wineries = good wine!
The one caveat to keep in mind with the wine associations is that they only promote wineries that pay to be a part of the association. So, there might be a other awesome wineries in the area that are totally worth sipping in…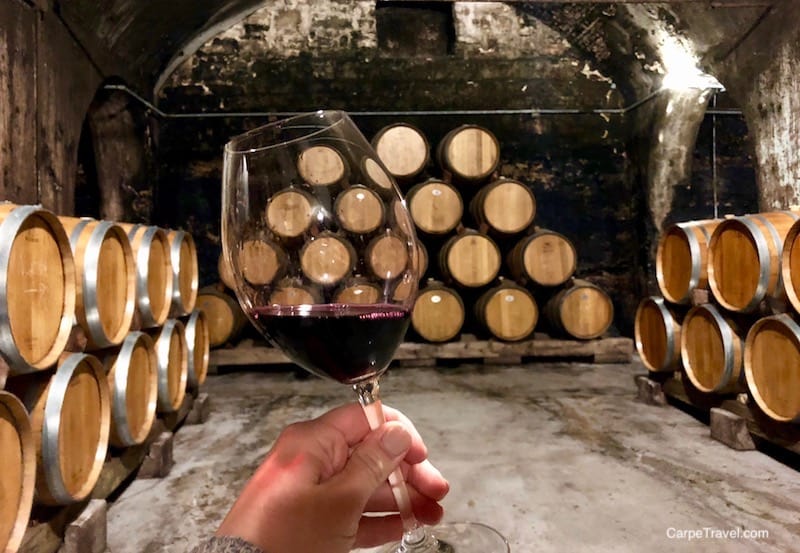 Wine Apps
I've laid out the best wine apps in another section of this guide so make sure to read the detailed post. However, I wanted to mention a few specific apps here since I have used them to help find the best wineries to visit.
Wine Routes: I met the developers for this app a few years ago when it was just released. I've been able to watched it evolve into an extremely useful tool for visiting a wine region in the United States. Not only can you create a map of all the wineries you want to visit but you can filter your search based on the types of wines you like, activities the winery offers, if it's pet and kid friendly, tasting hours, fees and more. Wine Routes can do a lot of the heavy lifting for you.
Wine.com: I like this site because I can quickly search for wines in a region and see their ratings on Wine Enthusiast, Wine Spectator, Robert Parker and a lot of other well-known and trusted third parties.
Once you have your list of the best wineries to visit it is time to get things nailed down. A few things to keep in mind for your wine tasting trip before the next step in our guide includes…
Other things to consider for your wine vacation…
Do you need reservations? Many wineries only do tastings if you have a reservation so make sure to call ahead. Additionally, if you have a large group – more than four people – it's best to call before you visit to ensure the winery has room for your group. Don't wait to schedule your reservations, especially if you're visiting on a weekend which tend to be busier than not.
Where is the winery located? Always map out the wineries you want to visit, locate them on the map and chose the most efficient route. This may sound elementary but given weekend traffic in wine country it can mean the difference in a few hours, aka visits to wineries. The Wine Routes app can help with this as well as Google Maps. I tend to use Google Maps more often since I like to not only include with the wineries, but restaurants, my hotel and things to do beyond the vines. Make sure to save your map offline use since WIFI isn't always consistent in wine country.
---
Sip In More…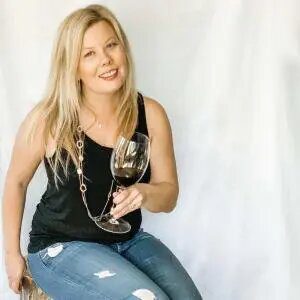 Elaine Schoch (pronounced the German way – Shock) is the editor and founder of Carpe Travel as well as an award-winning travel writer, wine judge, certified by the Wine & Spirit Education Trust (WSET) Level 2 and certified American Wine Expert. She is married to The Husband and has two kids, Princess One and Two – who's interest and knowledge in wine is quite extensive. Not to mention the stamps in their passports.