Ready The Winter Wine Cocktails!
You know wine is our jam, so we rounded up some of our favorite warming winter wine cocktails as the temps start to dip.
For a quiet night by the fire, winter alcoholic drinks for the holidays, or unique winter cocktails, read our write-up for at-home pours.
Beginning With Cocktail Essentials: The Best Drink Mixers & Cocktail Tools
Winter Wine Cocktails Essentials
Create Your At-Home Bar
Whether you are entertaining for two guests or 200, here are some cocktail basics for at-home entertaining of the cocktail persuasion. We start with a list of cocktail accessories to shake and stir your way to wine cocktail heaven. Then, find a list of the best drink mixers to stock your home bar.
Cocktail Tools & Equipment
Bottle opener or bar key: A bar key is flat, compact, and easy to store. According to AdvancedMixology.com the circular end of the key lets you pull a beer bottle from the icy cooler without getting your hand wet – now that's functionality!
Cocktail shaker: Just make sure it's durable. We prefer stainless steel.
Grater or Zester: We're preferential to Microplanes – and if you like to organize by color (like me), get a few of their vibrant hues to separate use among different garnishes.
Don't forget the ice! Keep a bucket or small ice tray easily accessible for when it's cocktail go-time.
Jigger: This bad boy keeps you honest with liquid measurements.
Mixing glasses: These serve to mix cocktail ingredients.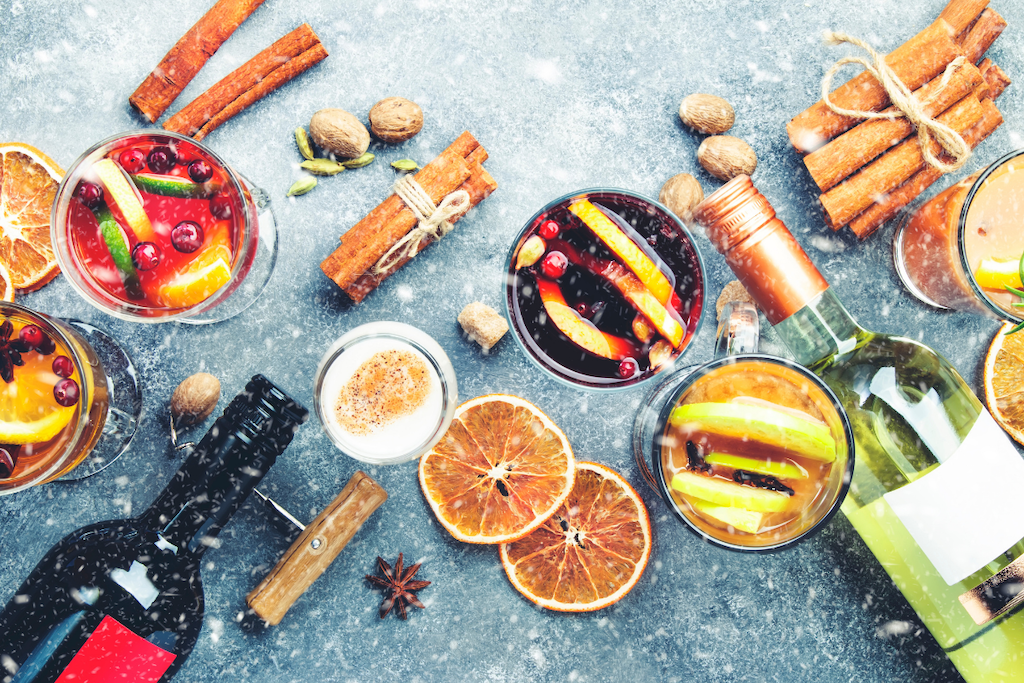 Essential Cocktail Mixers (alcoholic)
First, let's look at the most important alcoholic cocktail mixers:
Hard liquor for cocktails: Staples include vodka, gin, whiskey, tequila, and rum. Not all work with winter wine cocktails, but are important for your at-home cocktail essentials. See our recipe list below for common mixers in winter alcoholic drinks.
Essential liqueurs for winter wine cocktails: Vermouth, Amaretto, Campari.
Bitters: As you might guess, bitters add a bitter (or bittersweet) flavor to cocktails. These spirit-infused liquids are made with botanicals, like fruits, herbs, spices – even bark and roots.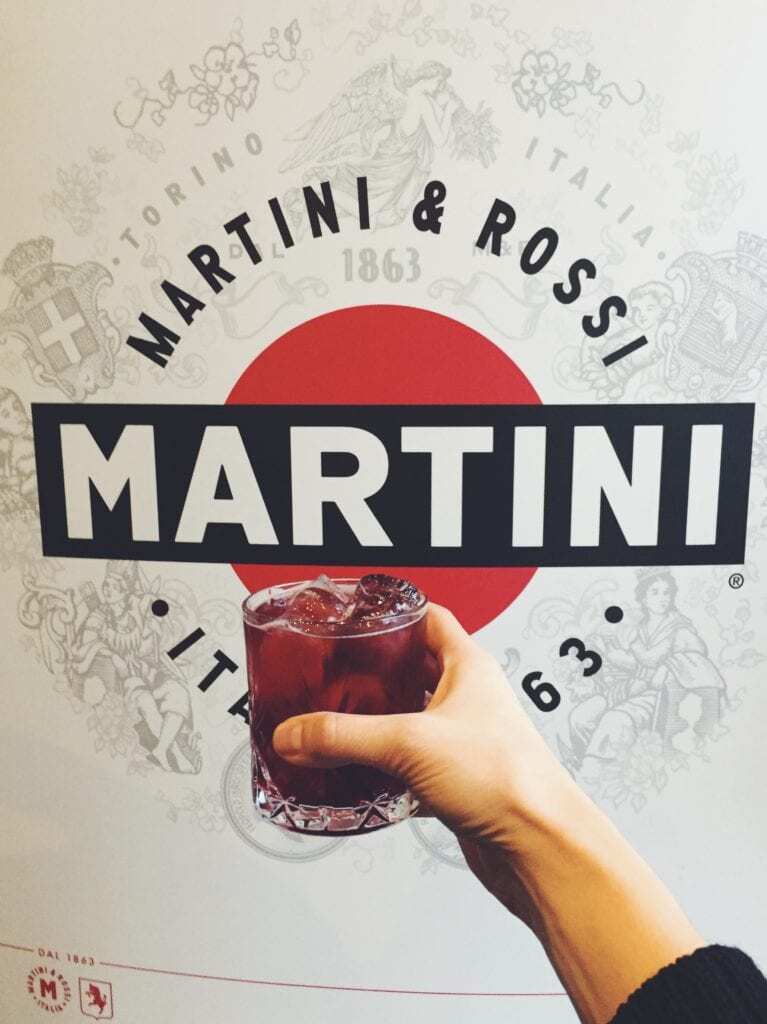 Best Non-Alcoholic Cocktail Mixers
There are also some important non-alcoholic cocktail mixers we suggest you keep on-hand, including:
Juices: Orange, cranberry, tomato, lemon, and lime juice are the usual suspects.
Simple Syrup: Super simple, as the name implies. Simple syrup is sugar dissolved into water; in cocktails, the use is as a sweetener. It's highly functional because it distributes uniformly in beverages of any temperature making it great for iced drinks and cocktails.
Grenadine and Sour Mix: Buy 'em at any grocery store or make 'em at home!
Sodas: Club soda and tonic water, flavored or not (you call it!)
---
Winter Wine Cocktail Types
Warming Winter Cocktails
For a warming winter cocktail, Vermouth is one of our go-to base wine ingredients. And our first recipe has it all in the name – Vermouth Tea to take advantage of the botanicals used to make it.
Vermouth Tea
(recipe from Distillerie des Alpes)
Ingredients
1.7 oz Red Vermouth
.30 oz orange juice
.30 oz Cinnamon Syrup
3.4 oz warm water
Makes one serving.
Method
Warm the Vermouth and orange juice in a pot, pour into a Toddy mug.
Mix the cinnamon syrup and warm water.
Garnish with lemon wedge, cloves, and cinnamon stick.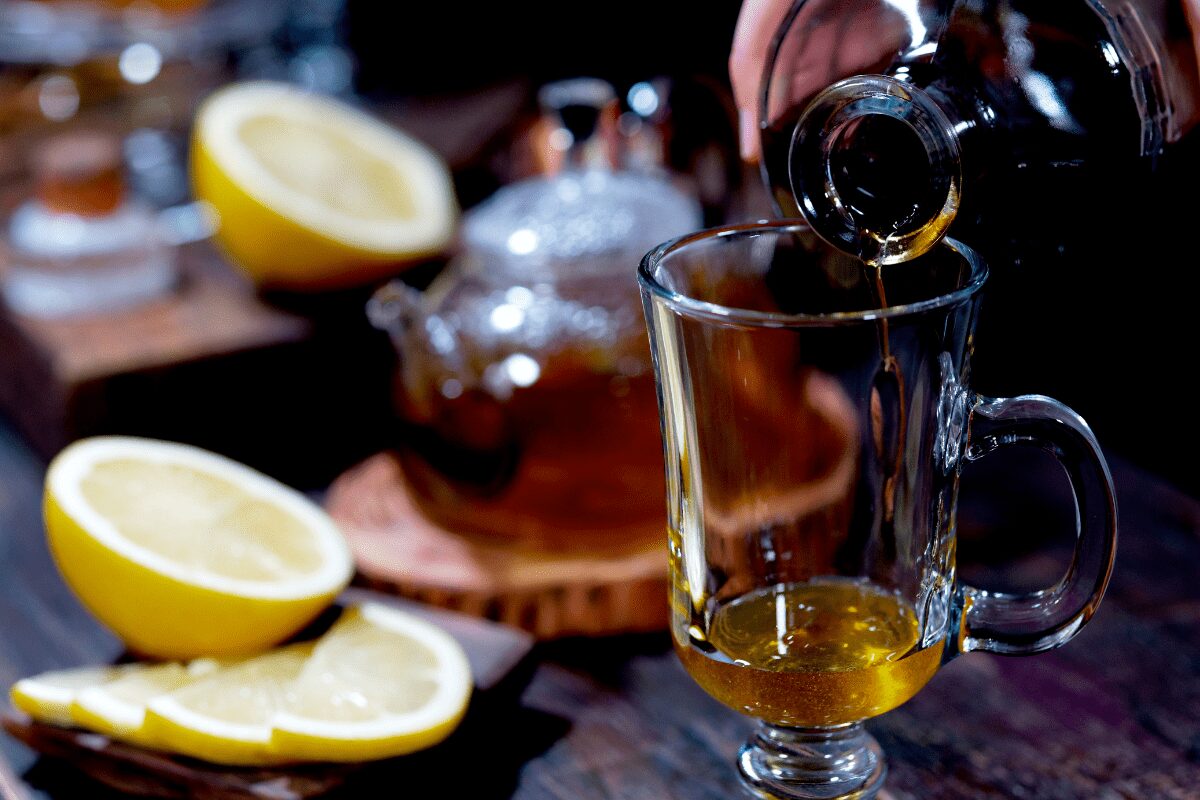 Manhattan Hot Toddy
I'm a sucker for Hot Toddy's, so Food 52's unique wine cocktail version with sweet Vermouth got me excited.
Ingredients:
​​1.5 oz good Bourbon
3 to 4 dashes Orange Bitters
1/2 teaspoon sweet vermouth
1/2 lemon
1 strip of lemon zest
1 strip of orange zest
1/2 cup hot water
Makes one serving.
Method
Rub glass rim with lemon and orange zest.
Mix bourbon, bitters, and sweet Vermouth in glass.
Add hot water, then squeeze lemon juice into the mix.
Allow to cool about a minute before drinking.
Best Winter Alcoholic Drinks for Holiday Parties
The best winter alcoholic drinks for cocktail parties are done by the batch. We suggest selecting a couple festive primary cocktails and have them ready in larger quantities. Most of your guests will pour into those, freeing up the barkeep's hands to mix unique winter wine cocktails for the more particular palate.
Vermouth Mulled Wine
More Vermouth because the spices make such deVINE winter wine cocktails. While we love this recipe from ChefSteps, kick the flavor up by adding some tea – we personally love hibiscus for a richer, more savory cranberry-esque flavor.
Ingredients
(750 ml) bottles of red wine
(750 ml) bottle sweet vermouth
45 g orange peel (2 oranges)
15 g lemon peel (one lemon)
2 g clove (about 2 whole cloves)
2 g Cardamon (about 6 whole)
4 whole cinnamon sticks
10 g nutmeg
10 whole star anise
3 Vanilla Beans, split
100 g brown sugar
Makes 2 liters
Method
Combine ingredients in a large pot.
Bring to a simmer over high heat, then cover. Reduce to low heat.
Allow the mix to steep on low heat for at least one hour.
Strain or ladle into glasses. Serve warm.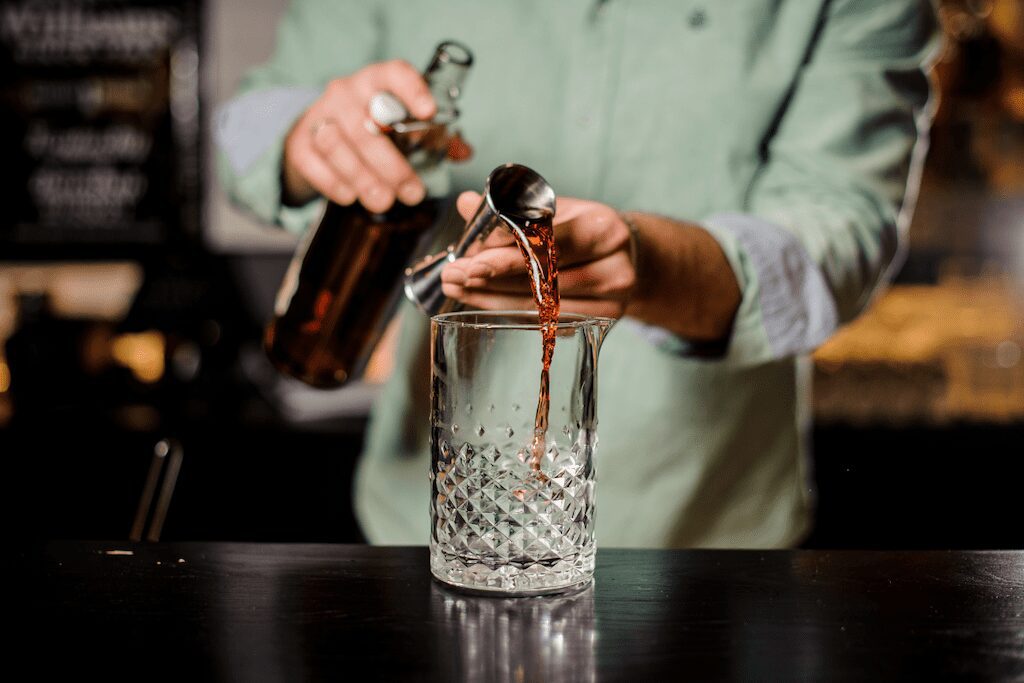 Brandy Wine Punch
What holiday party is complete without a sparkling wine cocktail? Food & Wine comes through with a holiday sparkling wine cocktail that also has port and sherry. Yum.
Ingredients
1 liter chilled club soda
¼ cup ruby port
1 ½ cups amontillado sherry
¼ cup Cointreau (or Grand Marnier or Triple Sec)
2 chilled 750-ml bottles sparkling wine
1 ½ cups brandy
1 cup fresh lemon juice
Ice cubes
½ cup sugar
Orange and lemon slices (garnish)
Makes 4 quarts
Method
In a large punch bowl, stir the lemon juice with the sugar until the sugar dissolves.
Add the brandy, sherry, port, Cointreau, sparkling wine, and club soda and stir gently until blended.
Add the ice and garnish with fruit.
The Festive – Winter Sangria by Bougie Hour
Ingredients
½ cup brandy
½ cup gin
1 cup chilled green tea
1 cup juice (pomegranate or berry juice)
2 oz cinnamon syrup or simple syrup
1 bottle dry white wine
Fruit: 2 apples, 2 pears, 2 oranges
3 cinnamon sticks
1 cup sparkling water
Method
In a pitcher, pour the brandy, gin, green tea, juice, and cinnamon or simply syrup. Stir together.
Add a full bottle of dry white wine.
Cut all the fruit into smaller pieces and add to the pitcher.
Remove the pear/apple seeds. Leave on the skin from the oranges.
Add cinnamon sticks.
Cover the pitcher, refrigerate, and leave overnight to let the flavors marinate.
When it's time to serve the sangria, pour sangria into a glass filled with ice (3/4 full) and add sparkling waters on top.
Add fruit for garnish and stir.
Let us know some of your favorite winter wine cocktails.
We'd love some new ones. Cin cin!
---
Sip in More of Carpe Travel…