Jeanne O'Brien Coffey, Contributing Writer
With the Atlantic to the south and the Long Island Sound to the north, Long Island boasts some of the most beautiful beaches on the Eastern Seaboard, equally appealing for winter walks and summer sunbathing. The eastern tip, split into two fingers known as the North Fork and the South Fork, has always attracted vacationers longing for blue sky and fresh air, with boating and other water sports being the chief draws in the summer, and bonfires and snowy walks in winter.
Crowds are drawn to the glamourous South Fork, home to The Hamptons and Montauk and packed with hip restaurants and pricey boutiques. But if you are looking for a wine experience, post up on the bucolic North Fork for the slower pace and easy access to the vast majority of the Long Island wineries. It may not have an outpost of Gwyneth Paltrow's lifestyle brand Goop, like its southern sibling, but that is more than made up for with freshly baked pies at charming farm stands, a vintage carousel, and fields overflowing with lavender. And of course, dozens of wineries.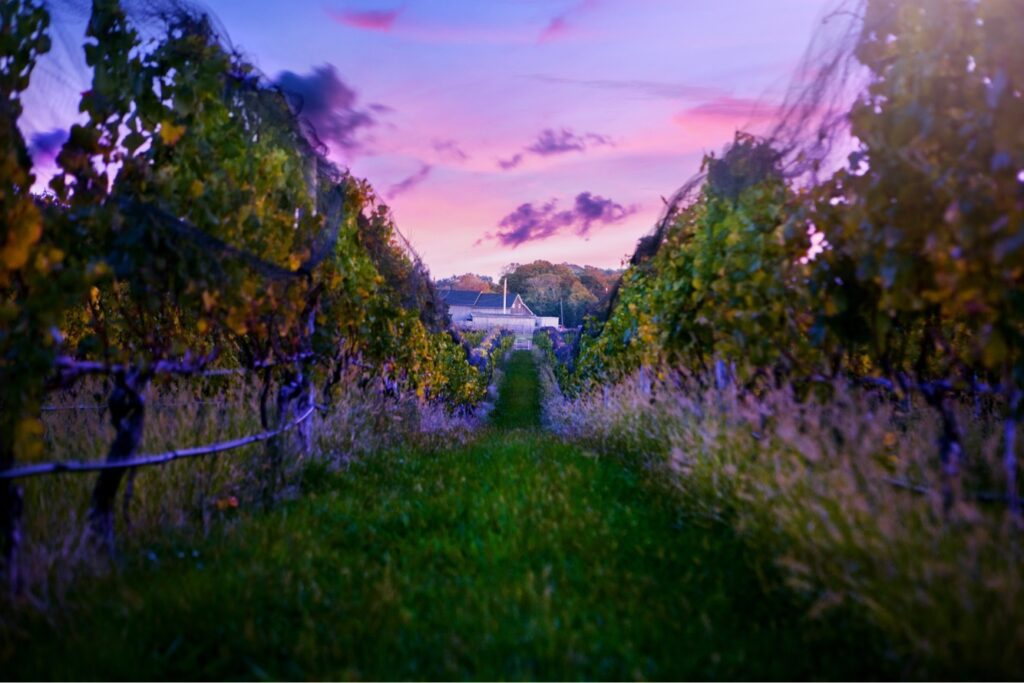 Taking the train from New York City or the ferry from Connecticut enables you to skip the notoriously dreadful traffic on Long Island, starting your vacation early. However, ride-share services are few and far between, as is public transportation once you hop off the boat or train, so it's best to bring a car or rent one. If you're planning to taste a lot of wine in a short time, hire a car service in advance or book a driver from North Fork Designated Driver – they will take you around in your car from stop-to-stop, allowing you to sip without worry.
Wineries in Long Island are concentrated along or just off County Road 48, which is also dotted with small farms and even honor-system oyster stands – which should be your first stop once you hit the North Fork. Drive to one of the locations of Cornell Oysters to grab a dozen or more choice, supremely fresh bivalves. Cornell even sells oyster gloves, knives and lemons, to make shucking and slurping a breeze. Bring them to Orient Beach State Park to enjoy while gazing out at the water, then while away some time on one of the park's charming wooden bench swings.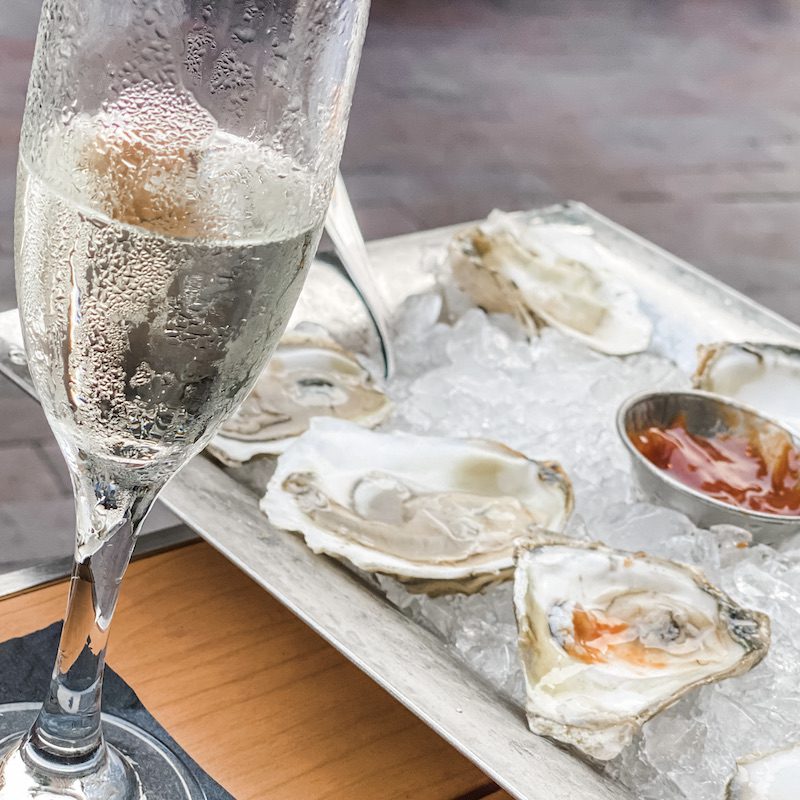 From there, head to your base of operations — charming Greenport, where many buildings in the village date to the 1800s. Stroll the streets to peek inside historic storefronts, and allow plenty of time to explore the wonders of the Eastern Long Island Hospital (ELIH) Opportunity Shop – this vast thrift store has limited hours, and it's cash only, but it's worth sifting through to find furs, designer clothes, and charming housewares.
Prefer your vintageware curated? Visit The Times Vintage, housed in the former Suffolk Times newspaper office. Vinyl records in the front, a spectacular vanity that begs for selfies and an array of housewares and clothing make it hard to leave without an armload. Stop by Burton's Bookstore for a thoughtfully curated selection of new books, as well as a used book room where you can fill a paper bag at a bargain price. It's just a few steps from there to Greenport's 100-year-old waterfront carousel, where you can still ride a hand-carved horse and try to grab a brass ring. If you want to be in the heart of the action, stay at the hip, stylish American Beech, or book on the water at the serene Harborfront Inn at Greenport.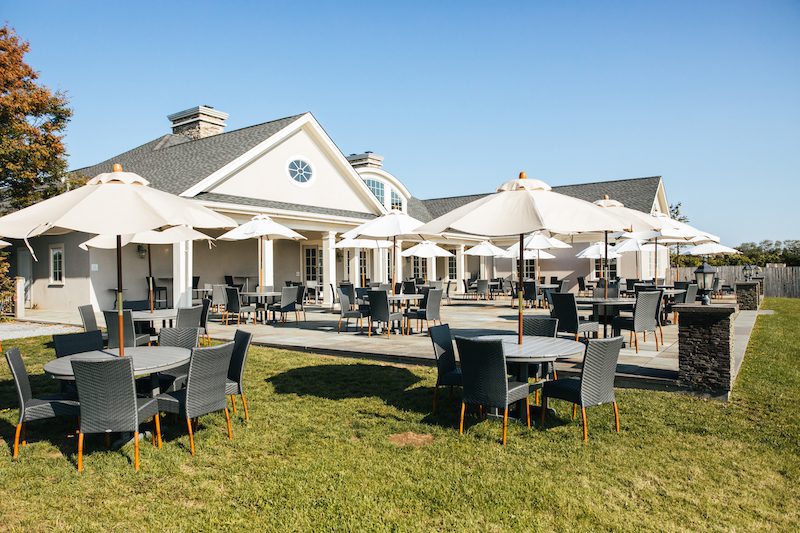 West of Greenport, the wineries start coming fast and thick. Since sparkling wine is the perfect way to launch any vacation, start at Sparkling Pointe. You can also sip on sparkling wine at Lenz Winery, just four minutes west, and have a light lunch too. Order a sandwich or snack on charcuterie and cheese – the Buzzard's Bay cheddar is particularly lovely with Blossom Meadow strawberry jam.
From there, continue to nearby tasting rooms – drop in at Anthony Nappa if you're looking for a quiet, thoughtful experience, or Pindar if you're looking for a party. Or base your stops on varietal – taste Cabernet Franc at Macari Vineyards or Pinot Gris at Leib Cellars. Honestly there are so many options, it will suit whatever your whim. Just check websites ahead of time – many are still operating on a reservations-only basis.
Macari Vineyards has a fun new outdoor tasting option – glamorous yurts for your private group!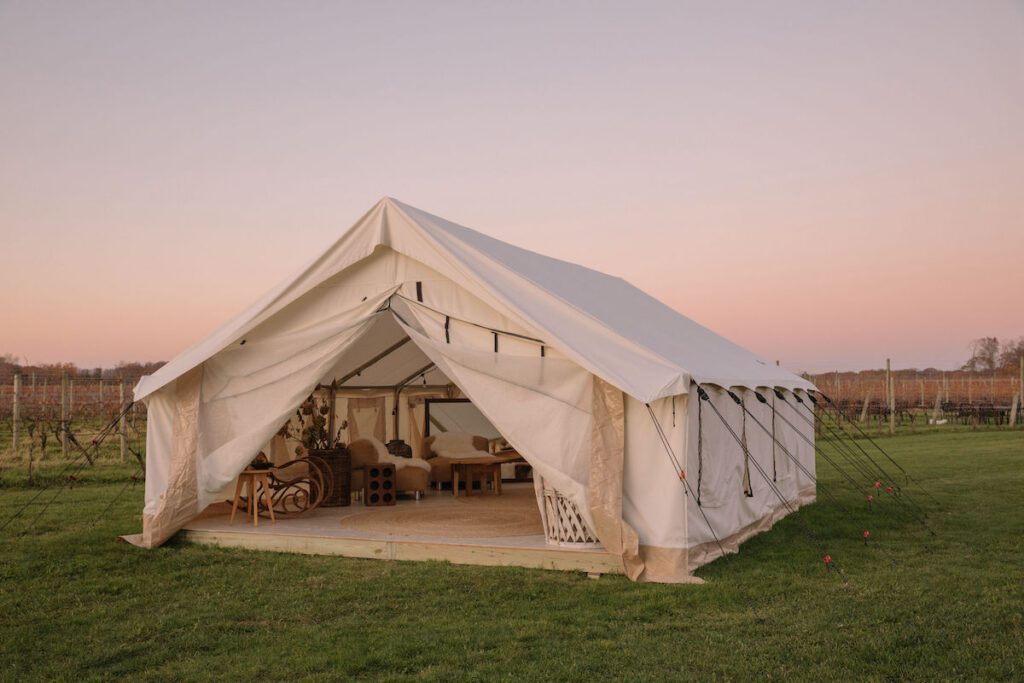 Wind up your day with a walk at Lavender by the Bay, a stunning 17-acre farm brimming with 80,000 beautifully aromatic plants. Peak time to visit is in June and July, when the flowers are in bloom, but the farm—where you can also purchase an array of lavender goods, from pillow spray to candles– is a good place to breathe just about any time of year. They close midwinter for a few months, depending upon the weather – check their web site for details.
Have dinner back in Greenport at Demarchelier Bistro, where you can eavesdrop on snippets of conversation in French over authentic delights like escargot, duck confit and steak tartare. The family-owned spot, open for lunch and dinner, is the latest incarnation of a beloved former Upper East Side restaurant.
The next morning, start your day with a latte and a breakfast treat at D'Latte in Greenport, where everything is scratch-made – even the gelato. From there, take the ferry across to check out the hip and happening South Fork, where you can visit Wölffer Estate Vineyard, famous for its rosé, and Channing Daughters Winery. You'll have to change boats at Shelter Island, which is a lovely spot to have lunch. Be sure to bring some wine home with you – though many places ship, Long Island wine is still under the radar.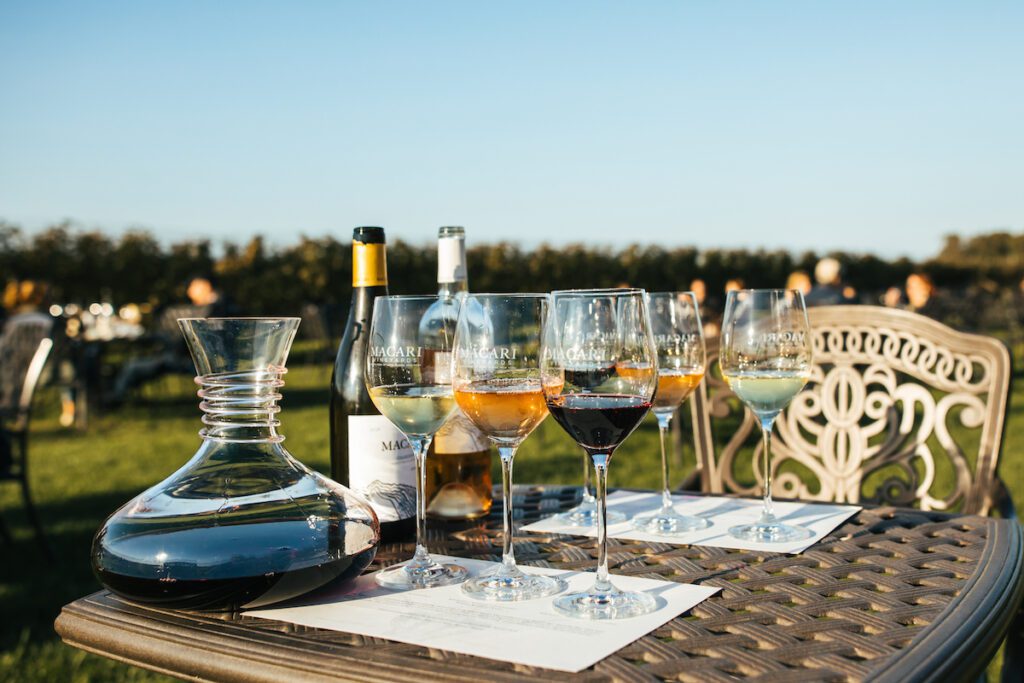 ---
Sip in More of Long Island Wine Country