CARPE TRAVEL WINE 101:
GET TO KNOW THE GRAPES
Gruner Veltliner (grew-ner velt-LEE-ner) is Austria's top grape in both quality, style, and production quantity
While about 75 percent of the world's total production of Gruner is in Austria, today top expressions are also found in other parts of Europe, North America, Australia, and New Zealand.
Wines made from the Gruner Veltliner grape vary widely from light and easy drinking to more rich and quite concentrated making them food-friendly.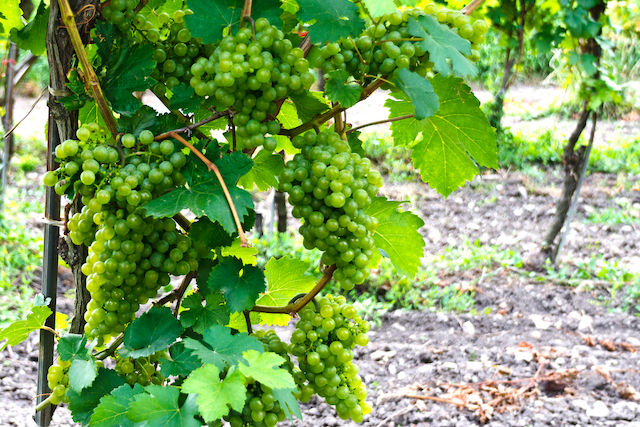 Fun Fact
The Gruner Veltliner names means 'green grape from the village of Veltlin in the Tirol', located in the Austrian Alps.
Top expressions show high acidity and great aromatics. These styles tend to be bone dry and full bodied. The flavor profile shows distinct notes of spice and white pepper with hints of citrus fruit flavors of lemon, lime, and grapefruit.
Sweet wines made from the Gruner Veltliner grape give notable scents of baked spices and stone fruits. On the palate, you get ripe fruit flavors with a rich, full mouthfeel that is balanced beautifully with its acidity.
WHERE TO FIND THE Gruner Veltliner Grape
In addition to its primary home of Austria, the Gruner Veltliner grape is found in cooler parts of European countries like the Czech Republic, Hungary, Italy, and Germany.
You can find small productions in the USA in California, Oregon, Maryland, New Jersey, Pennsylvania, Virginia, and Washington. Up north, some great wines are coming out of Canada's British Columbia.
When is the Right Mood for Gruner Veltliner Wine?
Springtime Wine
Lake Wine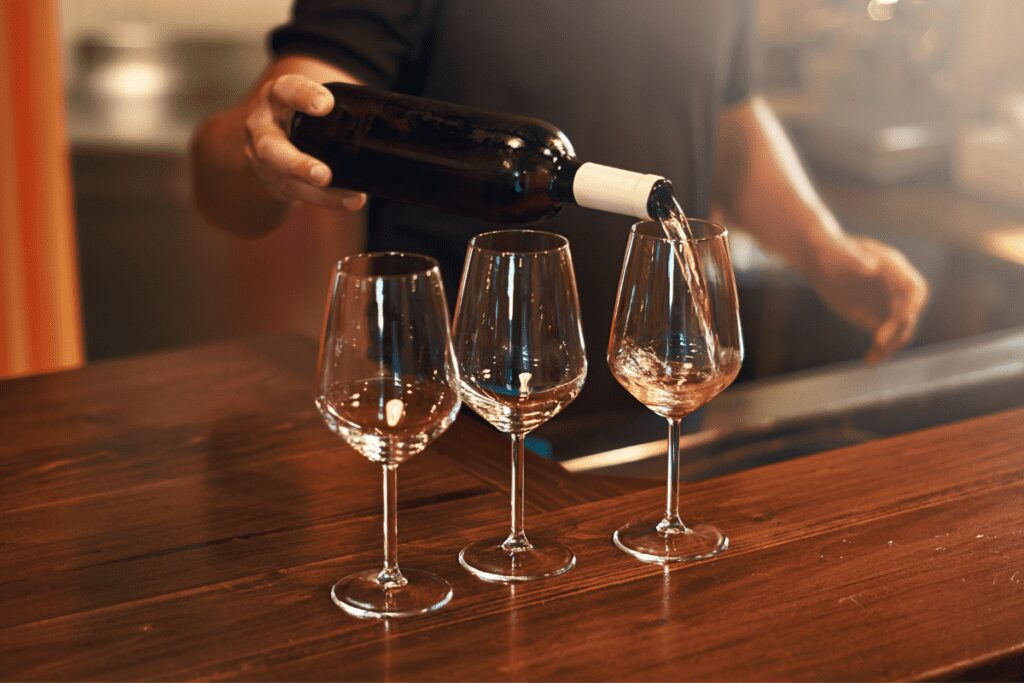 HOW TO ENJOY Gruner Veltliner WINE
Gruner Veltliner food pairing
If you like food with some heat, you are in luck. Gruner Veltliner is a great match to spice as well as dishes rich in flavor thanks to its high acidity and full body. Traditional heavy Austrian dishes are popular, like Wiener Schnitzel, but it's also great with spicy asian cuisine and more earthy vegetables like generally harder-to-pair artichoke and asparagus dishes.
Practical Tips for Gruner Veltliner Wine
Glassware: White wine glass.
Shelf life: Drink within two years.
Gruner Veltliner WINE RECOMMENDATIONS
Looking for Gruner Veltliner recommendations? Here are a few suggested sips.
Carpe Travel collaborated with Valerie Quintanilla to compile the grape varietal overviews. Valerie and her son Il Ragazzino reside in Barolo, Piedmont, Italy, by way of Denver, Colo. She runs a custom Italian travel planning business while moonlighting as a marketing consultant for European wine and travel companies. She has been featured in Wine Enthusiast, Food & Wine Magazine, Open Skies (Emirate Airlines inflight magazine), and more. Follow her expat and wine chronicles here https://linktr.ee/valeriekq.