Women are helping to define the Idaho wine country…
Wine is often times described with feminine qualities – sexy finish, voluptuous layers, delicate aromas – yet the job of a winemaker has traditionally been male. Take California, the leading wine producing sate in the United States, only 10 percent of lead winemakers at the state's 3,400+ wineries are female. It's fair to say the job of a winemaker is dominated by male winemakers. However, times are changing. The number of women graduating with enology degrees is slowly increasing, as are the number of female winemakers all over the county…especially in the Idaho wine region.
This became evident to me when sipping my way through the Idaho wineries last month. After a little digging I found that 22 percent of wineries in Idaho have female lead winemakers and that number continues to grow. Melanie Krause, one of the first female winemakers in Idaho and the owner and winemaker at Cinder Wines was one of the many female winemakers I met who are pioneering their way to the top. When asked why Idaho has a large number of female winemakers her response was simple.
A lot of women are making or running wineries in Idaho. Many of us just wanted to move home, back to Idaho…living in the Snake River Valley has enabled me to continue my job in the wine industry. This is a self-made gig and for many of us who have families, it's perfect. We can have the flexibility and quality of life we want for our families while doing a job we love.

Melanie Krause
She and her husband, Joe Schnerr, opened Cinder Wines 10 years ago in Idaho's Snake River Valley AVA before it was actually deemed the state's first AVA (more fun facts on the Idaho wine region). Since then the wine industry in Idaho has popped. It's now home to 51 wineries, three AVA's and award winning wines, many of which are Cinder Wines. The industry is changing and Melanie is one of the many women (and men) shaping what it will become. As our featured Interview with a Winemaker, Melanie shares her thoughts on the Idaho wine region, her experience as a winemaker and her desert island wine…mine just might be their 2014 Tempranillo. What's yours?
Cheers!
Melanie Krause, Cinder Wines
Tell us how Cinder Wines was born.
Technically Cinder was born about 10 years ago when I moved back to my hometown of Boise to start the winery with my husband, Joe Schnerr. But the idea was hatched as I was becoming a winemaker in Washington State, working for Chateau Ste. Michelle. I graduated from college with a Biology degree and a Spanish degree and a desire to possibly continue work in agriculture. But I took a detour to China for about seven months to teach English and travel. Joe, whom I had met a few month before I left for China had moved to Umatilla, Oregon to manage a chemistry lab. So I called him from China and asked if he would date me again. He said yes, so then the job hunt began. Fortunately, the wine growing region of Washington is just north of where Joe was living so once I discovered that, I had the immediate reaction, "That's going to be my career."
When people visit Boise, what are the top three things you think they should do/go/see?
Visit the urban winery and brewery scene, preferably by bike or Uber.
See some of the outdoors, mountain biking or hiking in the foothill trail system, ski at Bogus Basin, or tube the Boise River.
Eat and wander through downtown Boise.
When did you fall in love with wine? Do you remember the wine that was "the one" that started it all? Is there a story behind it?
Well, the first wine I made was when I was about eight-years-old in my parent's backyard, but I was too scared to try it! The second wine I made that really solidified my desire to become a winemaker was while I was working in Viticulture at the beginning of my career. The viticulture group at Chateau Ste Michelle made small batches of wine together and I started to understand it from the viewpoint of some veterans of the industry (Kevin Corliss – now Chateau Ste Michelle's VP of Viticulture) and a guy my own age who's family roots in winemaking run deep (Juan Muñoz Oca – now Head Winemaker for Columbia Crest).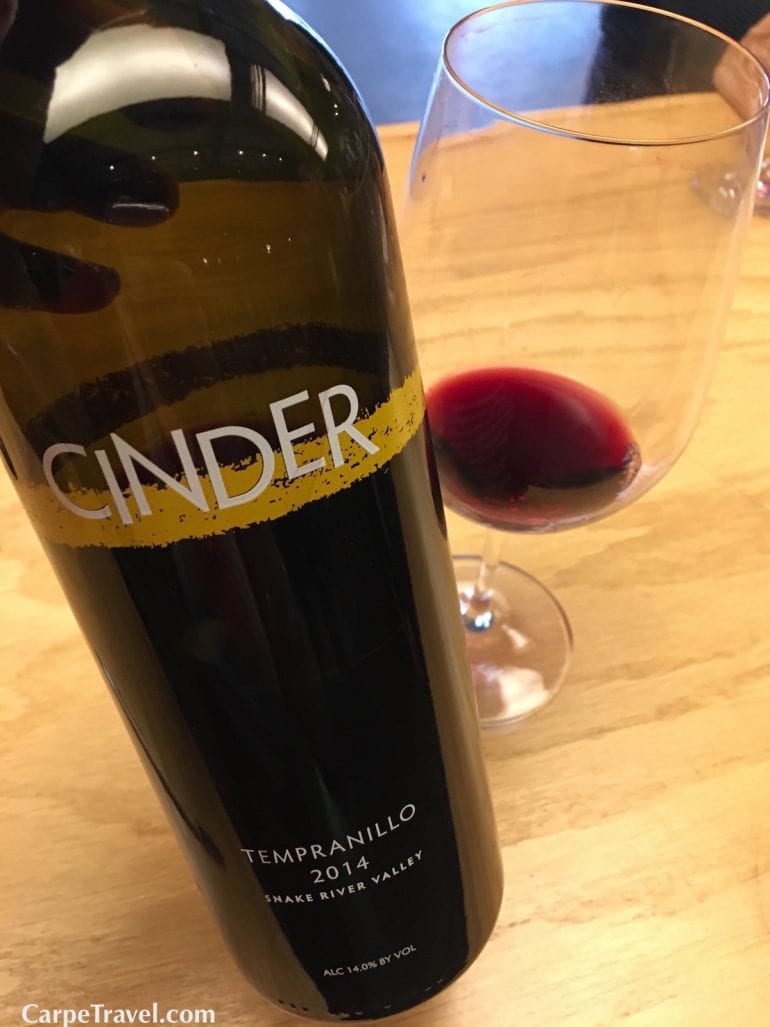 What is your background as a winemaker? Where have you studied viticulture?
1.5 years as a Viticulture Technician for Ste. Michelle Wine Estate
Four years as an enologist, then assistant winemaker at Chateau Ste Michelle where I worked for Bob Bertheau, Ron Bunnell and Kendall Mix.
Then started my own winery, Cinder 10 years ago with 40 cases of wine. Now Cinder is 8,000 cases annual production.
Are there any memories / lessons you learned in your training that have stuck with you?
So many I wouldn't know where to begin. The most important thing is to have mentors, various mentors of mine have been so important to the success of my career and my business.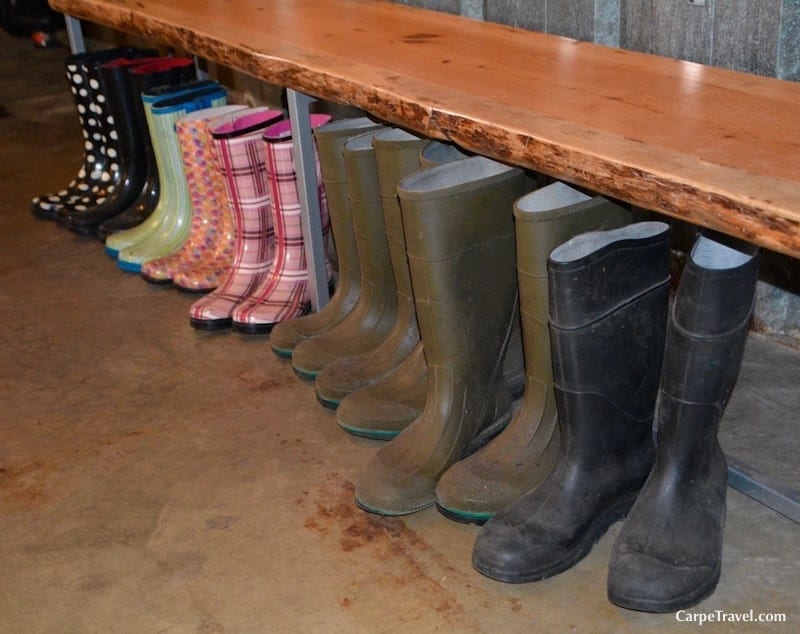 What resources would you reference for people who want to learn about wine? From a novice to more advanced.
For the novice, going to tasting rooms is a great way to learn about what you like. For the bonified wine nerd, Hugh Johnson's The Story of Wine is a great way to learn about wine and re-learn European history from a point of view that's much more interesting that the history I studied in school.
What are some of the misconceptions/phrases you hear from people regarding wine that are simply not true (or drive you crazy)?
Myths about some varieties always being sweet (Riesling, Gewürztraminer and to some extent Viognier) are something we try to dispel when we are talking to customers as we make dry versions of all those.
What is your winemaking philosophy?
Make the best wine from the varieties this region grows best.
What would you hope people say about your wine?
That it is aromatic, balanced and graceful, no matter if that is a dry Rosé, a heady Viognier, or a rich Syrah.
Idaho is still considered a new player in the wine world. If there is one thing you could tell people about the wine scene in Idaho, what would it be?
That we have great natural resources for growing world-class wine.

What do you see as the biggest challenge/s in producing wine in Idaho?
The state's small population makes it unlikely we will ever be a superpower in the wine world but we can be a small haven of high-quality wine.
What varietals are grown mostly in Idaho? How do these compare to what you're growing? And what varietals do you see doing better than others in Idaho. Why is that?
We are not growers, we have long term contracts with six vineyards in the Snake River Valley where we source our fruit. With that said, like most Western States, Cabernet Sauvignon, Merlot, Chardonnay and Riesling where the most widely planted early on. Many varieties are being explored now. My favorite wines to make in Idaho are Viognier, Syrah, and Tempranillo. We also have fun playing in smaller quantities with Malbec, Mourvedre, Sangiovese, Sauvignon Blanc, and we make a Rosé that sells out in a couple months every year.
Tell us about the wines being produced at Cinder Wines…
Viognier is our biggest program at about 1500 cases, and it's the wine that convinced me to move back to Idaho.
Syrah is our flagship red wine at about 1000 cases, and it's my desert island grape, if I had to choose only one variety to take with me.
Tempranillo is a really fun and growing program for us with about 800 cases produced and it's our nod to the old world, where we think the region most similar to the Snake River Valley is the Ribera Del Duero in Spain, famous for its Tempranillo.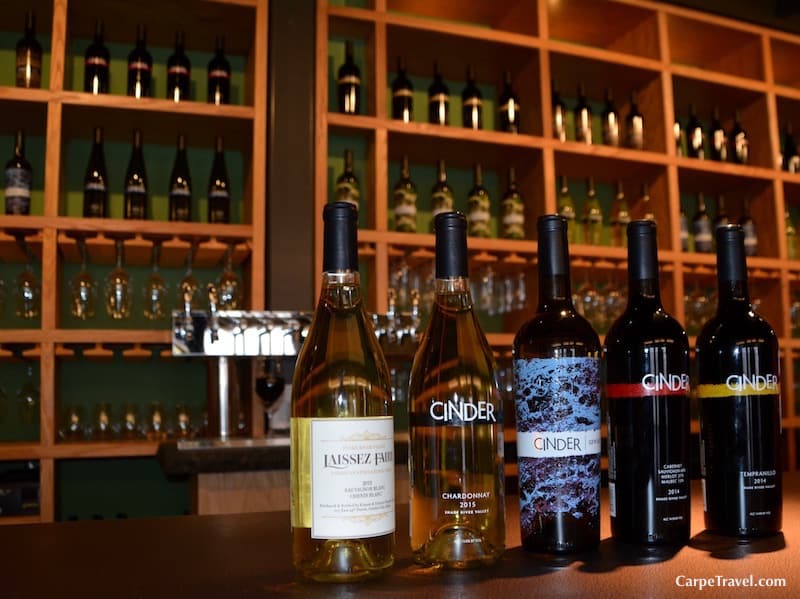 Have you visited the Idaho wine region? Sipped Cinder Wines?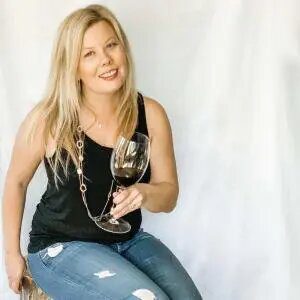 Elaine Schoch (pronounced the German way – Shock) is the editor and founder of Carpe Travel as well as an award-winning travel writer, wine judge, certified by the Wine & Spirit Education Trust (WSET) Level 2 and certified American Wine Expert. She is married to The Husband and has two kids, Princess One and Two – who's interest and knowledge in wine is quite extensive. Not to mention the stamps in their passports.