Yo amo España… Yes, I love Spain. The affair began this summer when the family and I spent a month traveling the northern portion of the country. (We jumped up to Bordeaux and over to Porto for a few days too.) If you're planning a trip or want to day dream travel a bit, make sure to see Carpe Travel's Wine Travel Guide on Spain ANNNND this list of books and movies about Spain to get you in the mood for your travels. I have to admit, I haven't read or seen all of these – yet – but plan to dive into each one before goin back. For now, I'm binging on Ghosts of Spain: Travels Through a Country's Hidden Past by Giles Tremlett.
Movies About Spain
This is a newer movie about Spain that features Penelope Cruz who plays the famous movie star Macarena Granada. She flees the glitz and glamour of 1950s Hollywood to return to her roots in Spain where she has signed on to star in an epic film as Queen Isabella of Spain.
Two Americans find themselves in Barcelona in the early 1980s trying to navigate the singles scene and culture clashes.
This Oscar-winning movie about Spain is about a grieving mother who goes to Barcelona to find her son's father, a transvestite.
Jack Nicholson plays a reporter who assumes the identity of a dead arms dealer man to escape his own existence. He travels through Spain, England and Germany on a life-changing journey.
Penelope Cruz won an Oscar for her role in this romantic dramedy from director Woody Allen. The film follows two American friends who spend a summer in Barcelona where they meet a handsome artist who will change their lives forever.
Books About Spain
Yes, it's a cookbook but also one filled with cultural stories and history associated with traditional dishes of Spain. This book about Spain is both delicious and entertaining.
The story moves from the the city's founding, and huge expansion in the nineteenth century, to the lives of Gaudí, Míro, Casals, and Dalí. It also examines the history of Catalan nationalism, the tragedy of the Civil War, the Franco years, and the transition from dictatorship to democracy which author, Colm Tóibín witnessed in the 1970s.
Traditional Catalan recipes accompanied by a brief history of Spanish culture and delightful tidbits about the region.
The Basque region in Spain is very different than the rest of the country, this book on Spain shares a good understanding of the Basque region (the area between Spain and France).
The cultural history of the city, from its days as a Roman outpost to the present, that takes a comprehensive look at the architecture, art, religion and literature of the area.
Beginning with a vivid description of his wedding in the splendid medieval ceremonial chamber in Barcelona's city hall, Hughes launches into a lively account of the history, art, and architecture of the storied city. He tells of architectural treasures abounding in 14th-century Barcelona, establishing it as one of Europe's great Gothic cities, while Madrid was hardly more than a cluster of huts. The city spawned such great artists as Antoni Gaudi, Pablo Picasso, Joan Miro, Salvador Dali, and Pablo Casals. Hughes's deep knowledge of the city is evident—but it's his personal reflections of what Barcelona, its people, and its storied history and culture have meant to him over the decades that sets Barcelona the Great Enchantress apart from all others' books.
The appearance, more than 60 years after the Spanish Civil War ended, of mass graves containing victims of Francisco Franco's death squads finally broke what Spaniards call "the pact of forgetting" – the unwritten understanding that their recent, painful past was best left unexplored. At this charged moment, Giles Tremlett embarked on a journey around the country and through its history to discover why some of Europe's most voluble people have kept silent so long.  In elegant and passionate prose, Tremlett unveils the tinderbox of disagreements that mark the country today. An extremely readable, fascinating look at Spain 60 years after the end of the war and horrors of the Franco regime.
The Spanish Civil War comes to life through the letters, diaries, and photographs of the war correspondents who covered it.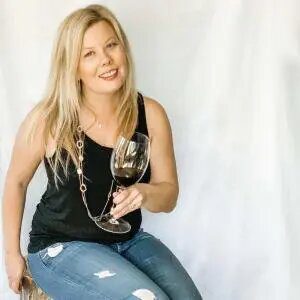 Elaine Schoch (pronounced the German way – Shock) is the editor and founder of Carpe Travel as well as an award-winning travel writer, wine judge, certified by the Wine & Spirit Education Trust (WSET) Level 2 and certified American Wine Expert. She is married to The Husband and has two kids, Princess One and Two – who's interest and knowledge in wine is quite extensive. Not to mention the stamps in their passports.