This article has been written in partnership with the Colorado Springs CVB.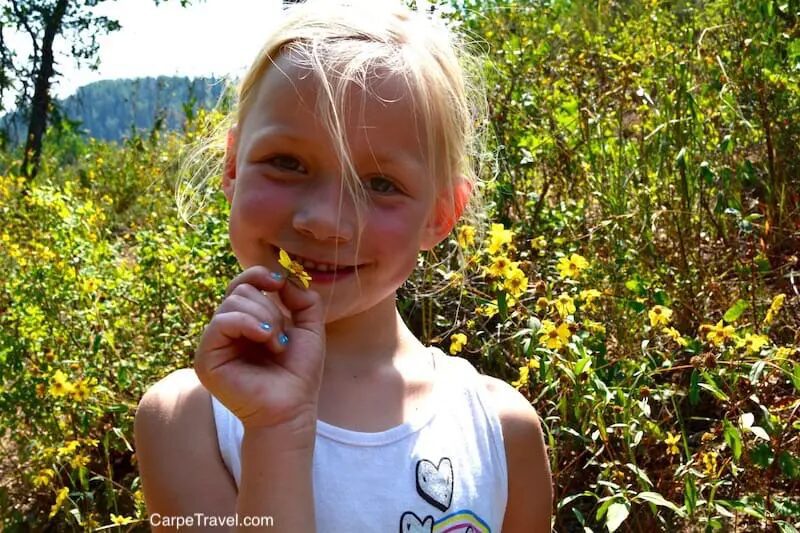 This summer we're heading back to Colorado Springs for a few weekend getaways. For one thing it's The Broadmoor's 100-year anniversary, giving me the perfect excuse to hang out at the infinity pool. To be honest, I haven't stopped thinking about that cabana and pool since our visit last summer…and it's a great place to visit to enhance our summer outdoor adventures!
While we're going to do a repeat of the pool at The Broadmoor, we're planning a few new adventures (so stay tuned!). I'm excited to visit two of the local Colorado wineries – Winery at Holy Cross Abbey and The Winery at Pikes Peak. But the girls are more excited to take a ride across the nearby Royal Gorge Bridge & Park, check out the Royal Gorge Dinosaur Experience and the John May "Bug Museum". I'm still debating on the museum, the thought of it is already making my skin crawl. (Have you been? What did you think?)
Our outdoor adventures in Colorado Springs will also include hiking – a lot of hiking. The Princesses have laid out their summer goals (yes, I'm that kinda mom) and completing at least 10 hikes has made the list. These can't just be any hikes though. Given Princess One is a wimp in terms of hiking stamina (her eight-year old sister – Princess Two – on the other hand is ready for a 14er). We may also have a grandparent or two with us. In other words, I've had to map out a few easy hikes to choose from during our Colorado Springs summer adventures.
Siamese Twins Trail at the Garden of the Gods
The Garden of the Gods is Colorado's top geological site, designated National Natural Landmark and a must if you're visiting Colorado Springs. The best way to see the unique, natural red rock formations is by getting out of the car and walking through them. One of the easier scenic hikes through Garden of the Gods Park is the Siamese Twins Trail. It's a one-mile roundtrip hike with only has a 150-foot rise through the park. If it's not too crowded, I'm hoping to grab a photo of Siamese Twins formation, it frames Pikes Peak-America's Mountain perfectly!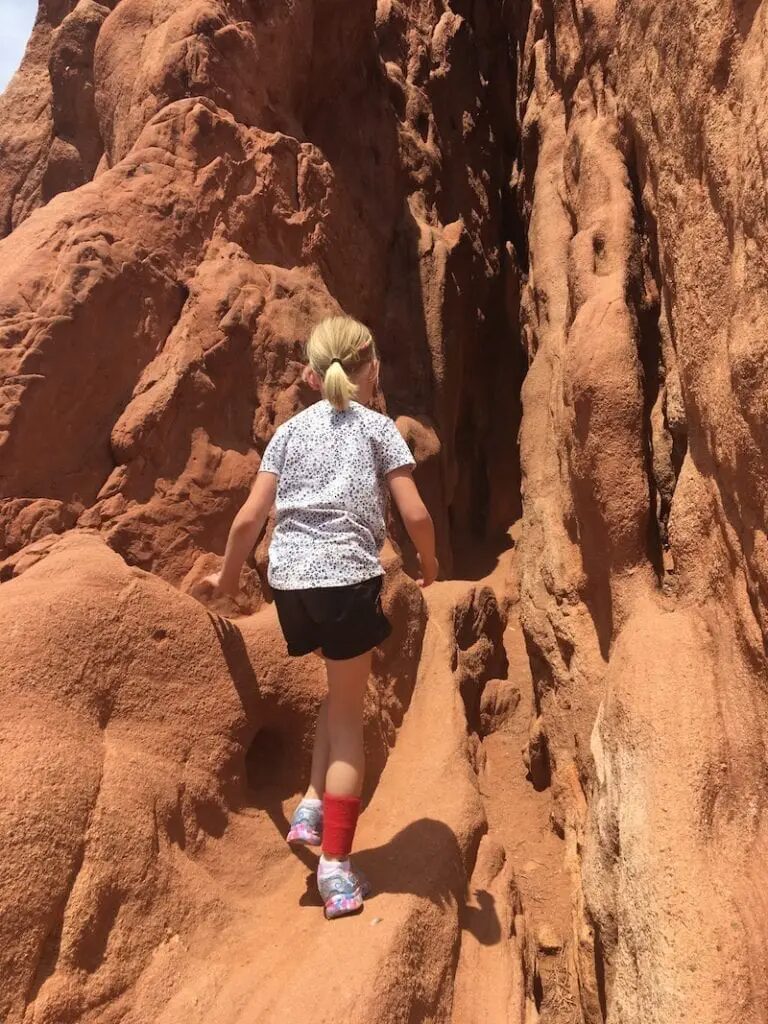 Pulpit Rock Park Trail
Austin Bluffs Open Space is home to hundreds of open acres for hiking and biking. We're going to pack a picnic and head over to Pulpit Rock Trail. It's a 4.4-mile loop with what I've been told is one of the best views of bustling city of Colorado Springs when you reach the top.
Fountain Creek Nature Trail
Princess Two is not only an avid hiker but a flower lover, which is why I've added this list to our Colorado Springs adventures. The Fountain Creek Nature Trail is an easy 1.7-mile hike that passes through wildflowers and water features.
Paint Mines Trail
A 3.6-mile loop trail that's good for all skill levels along with a history lesson along the way. The trial is filled with unique hoodoo rock formations that show signs of early human life.
A bit more on the difficult side…the Manitou Incline.
Visiting Olympic City USA requires an Olympic workout, which the Manitou Incline easily provides. While this one isn't an EASY hike at all, it's on my list of hikes to do in Colorado Springs. Princess One may end up sitting this one out… The trail is just under one mile in length BUT gains 2,000 feet in elevation. The Manitou Incline was originally built as a cable car rail line to carry materials on Pikes Peak and was then used as a way to transport visitors to the top of Pikes Peak for stellar views. Note, given how steep the incline, it's not advised to hike down the same way, instead it's an easy four-mile descent down Barr Trail.
Do you have any other easy to moderate hikes in Colorado Springs we should check out this summer? Let me know in the comments.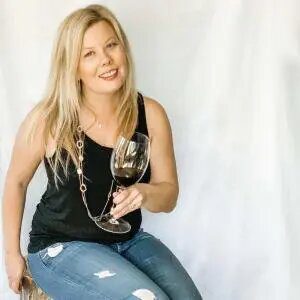 Elaine Schoch (pronounced the German way – Shock) is the editor and founder of Carpe Travel as well as an award-winning travel writer, wine judge, certified by the Wine & Spirit Education Trust (WSET) Level 2 and certified American Wine Expert. She is married to The Husband and has two kids, Princess One and Two – who's interest and knowledge in wine is quite extensive. Not to mention the stamps in their passports.