Our list of things to do in San Diego has some well-known-but-worth-it destinations to explore, along with a few off the beaten path.
By Daria Bachmann, Contributing Writer
@thediscoverynut
San Diego is a true pearl of Southern California. Its sun-drenched beaches, sunny weather and abundant opportunities for recreation attract visitors from all over the world year-round. But besides photogenic landscapes, San Diego also has a rich culture that dates back centuries. After all, European settlers first landed in San Diego spreading their culture and traditions with them throughout much of the territory that later became California. Whether you want to learn some history, explore the outdoors or relax at one of the best beaches in California, San Diego has it all. Here are a couple of spots not to miss if you're planning to visit San Diego. (Need more ideas? Here's 101 things to do in San Diego!)
1. La Jolla
Pronounced ( la-hoy-ah ), this small coastal town is a perfect place to stop on your way to San Diego. Home to upscale boutiques, restaurants, art galleries, and white-sand beaches, San Diego attracts a fair share of local residents and tourists alike. One of the most popular activities in La Jolla is kayaking. First-time visitors should try a kayaking tour through the La Jolla Ecological Reserve where you can see dolphins, sea lions, and other marine wildlife. La Jolla Cove is a place where amazing seals and other wildlife like to hang out. Keep in mind that it's illegal to "flush" seals or scare them back into the water. When seals feel threatened, they run into the water, which could easily throw off their bilabial processes. The area has plenty of signs warning visitors not to touch the seals and get close to them, so you should definitely heed the warning.
2. Torrey Pines State Reserve
Torrey Pines State Reserve is a coastal park in La Jolla. Although it's located in an urban area, it's a true wilderness lover's paradise with amazing views. It costs $10 to get in and the area has several parking spots. There are numerous hiking trails of varying length and difficulty at La Jolla ranging from under one mile to almost 3 miles. To get to Torrey Pines State Reserve, take Interstate-5 and exit at Carmel Valley Road. Drive west toward Torrey Pines Road South until you get to the park. PRO TIP: This place is pretty popular, so if you want to beat the crowds and find a parking spot, you should arrive no later than 8 a.m. This is especially true if you plan on visiting Torrey Pines on a weekend.
3. San Diego's Wine Country
San Diego County has a thriving wine industry thanks to a variety of unique microclimates that include sprawling coastlines, mountains, and deserts. While you will not experience hoards of tourists akin to those in more well-known places such as Napa Valley, you will be able to enjoy intimate small wineries and one-on-one conversations with winemakers who will be happy to talk to you about their craft. Take some time touring wineries near Warner Springs, around the hills of Escondido and around the coast to discover a taste of San Diego's wine country.

California Wine & Travel Guide

4. Gaslamp Quarter
San Diego's historic Gaslamp Quarter is a popular neighborhood located in downtown San Diego. The area boasts premier dining places and a vibrant social scene. Here you will find plenty of events, concerts and cultural venues such as art galleries, theaters, clubs, and bars. Although this area is part of downtown San Diego, it looks notably different thanks to its Victorian-style homes nestled against the backdrop of modern skyscrapers. While you can spend your entire day at Gaslamp Quarter enjoying restaurants, galleries, and shopping, you really should visit it at night, as it transforms into a real entertainment hub at night as thousands of people come out to enjoy dining and social atmosphere. Gaslamp Quarter is located at L Street and Fifth Avenue, downtown's main thoroughfare.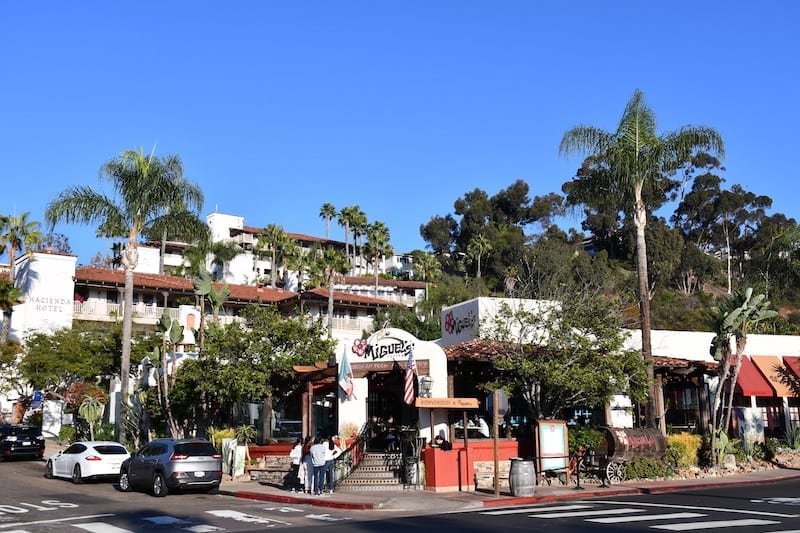 5. San Diego Old Town
If you want to take a glimpse into the history of San Diego, visit Old Town San Diego State Historic Park. This place is considered the birthplace of California because that's where a small group of Mexican settlers has built first homes after Mexico gained independence from Spain at the beginning of the 19th century. This area offers a great opportunity to dive into the history of Southern California through various exhibits and demonstrations. I recommend setting aside at least half a day for your trip to Old Town San Diego State Historic Park because this historic venue has many museums and historic points that are worth a stop. It also offers numerous options for shopping and dining. The park doesn't require an admission fee. It's located at 4002 Wallace Street in San Diego.
6. Mission San Diego de Alcalá
Mission San Diego de Alcala is the first of 21 California missions that were named after Didacus Alcala, a saint who was known as Saint Diego. Franciscan priests established 21 missions in Alta California, a part of the state that stretched from today's Mexican border to San Francisco. The goal of the missions was to spread Christianity among Native American tribes in California. Mission San Diego de Alcalá most prominent feature is a wall that contains five bells. While the mission was the cradle of the religion and politics when it was founded by the settlers in the 18th century, today it serves only as the religious center for Mission San Diego's parish and is considered a historic landmark.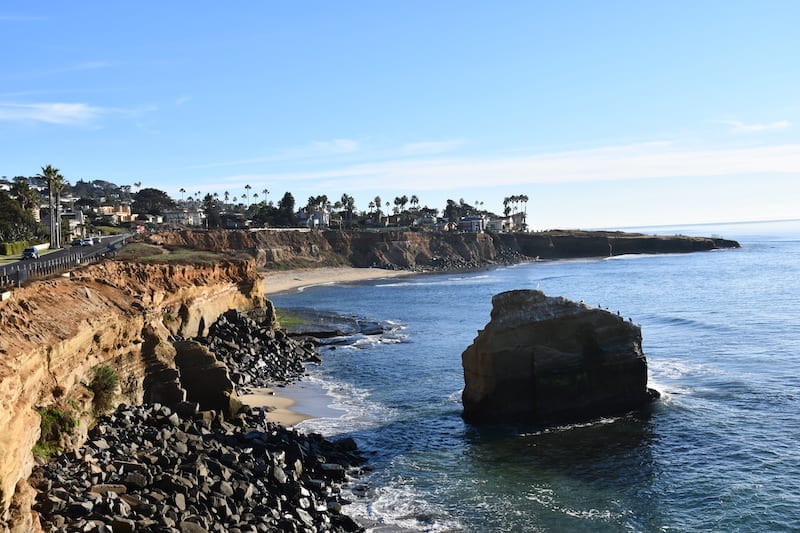 7. Coronado Beach
Known for its miles-long shoreline and peaceful atmosphere, Coronado Beach is popular with families and those who are seeking a quiet retreat from the busy city. Coronado Beach sits right behind Hotel del Coronado, a historic landmark that offers a great atmosphere and ice skating with an ocean view during winter.
8. Balboa Park
Balboa Park is arguably San Diego's most important cultural destination and one of the largest urban parks in the United States. Balboa Park is famous for its zoo, museums and beautiful gardens. In addition, it also has a number of performance venues such as Reuben H. Fleet Science Center and the Old Globe Theater. PRO TIP: Get a Go San Diego Card that will help you to save up 50 percent on select attractions. Although it's more expensive than Southern California CityPASS.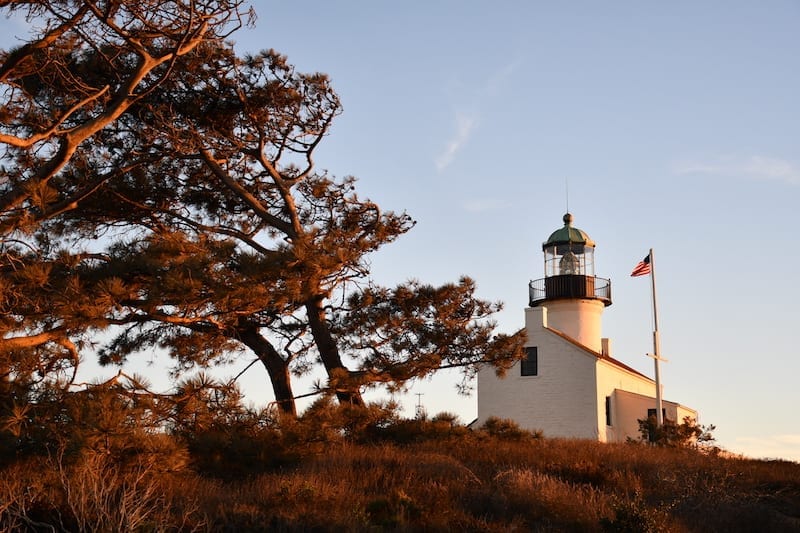 9. Cabrillo National Monument
This historic place is the official landing spot for the first European settlers who landed on the West Coast. Throughout the monument, visitors can learn the history of California's exploration by settlers and learn about the role of the monument in World War II. Here you can check out the Old Point Loma Lighthouse and enjoy the views of the San Diego harbor. When the tide is low, you can also check out tide pools at the Southern end of Cabrillo National Monument. The tide pools are homes for many organisms in the marine ecosystem and have an impressive array of biodiversity. Cabrillo National Monument is part of 115 national parks that require entrance fees, so you can either pay a one-time fee of $10 or purchase America The Beautiful Pass that will also provide access to many other national parks across the country. Directions: 
From the north: I-5 South to I-805 South to I-52 East to I-15 South. Exit Friars Road and turn left. Turn right on Rancho Mission Road at first signal and left on San Diego Mission Road. The mission is one-half block on the left.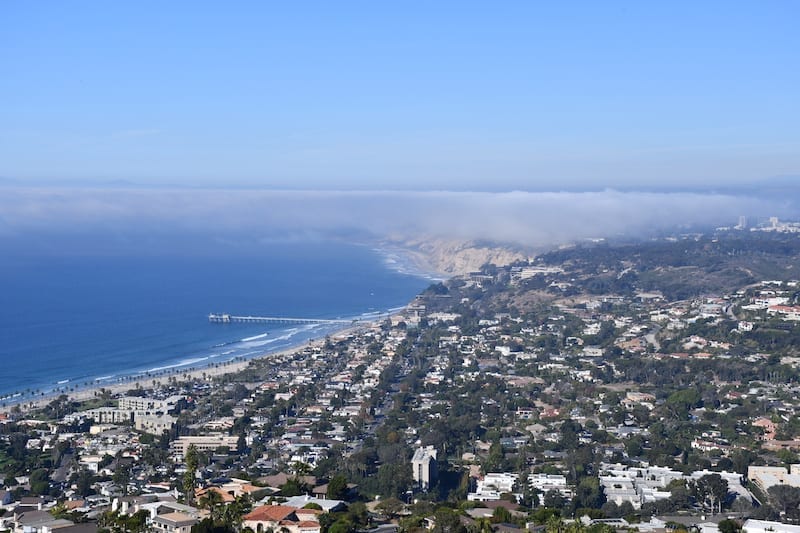 10. Mount Soledad
A prominent landmark in La Jolla and a center of the years-long controversy, Mount Soledad is known for its big cross and veterans monument. It's a popular place for those who want to watch panoramic views of San Diego and the Pacific Ocean, especially during sunrise and sunset. A visit to Mount Soledad for sunset watching is a perfect way to wrap up your San Diego trip!
The Discovery Nut is a website about traveling the less discovered locations and encouraging others to get out of their comfort zone. Daria Bachmann founded The Discovery Nut as she wanted to share her passion for traveling to the less known places through writing and videos that can be found on her website and YouTube channel. She hopes to inspire others to venture out into the world and discover new destinations. You can find more from Daria on social media – Twitter: @thediscoverynut | Instagram: @thedisocverynut | Facebook: @thediscoverynut |Pinterest: @thediscoverynut