By Lauren Mowery, Contributing Writer
The Amalfi Coast inspires dreams of sun-kissed days on the water and glamorous evenings with pasta, seafood, and Italian wine. While the coast is best known for its colorful seaside villages, lemon pergolas, and fragrant gardens, it also boasts a wine appellation dedicated to indigenous grapes. Wherever you are on this storied 34-mile stretch of coastline, whether a beachfront restaurant in Positano or a hilltop café in Ravello, there's a glass of delicious local wine at your fingertips. (Make sure to read The Perfect Amalfi Coast Itinerary for Wine Lovers.)
Overview of the Wines of the Amalfi Coast and Campania
Costa d'Amalfi is a Denominazione di Origine Controllata (DOC) located in the Campania wine region in southern Italy. Recognized as a DOC since 1995, the appellation spans red, white, and rosé wines produced on the Amalfi Coast or Il Costiera Amalfitana. Of course, most travelers know the coast for its dramatic scenery of villages clinging to sheer cliffs dropping vertically into the sea. The region's vineyards are similarly situated on vertiginous terraces, farming considered "heroic" in the wine world given the challenges of working on such terrain.
Sheer drops of more than 2000 feet preclude the use of mechanical equipment. As such, everything from canopy management to harvesting must be done by hand which is labor-intensive and expensive. Three villages garner the most attention for the quality of their wines: Furore, Ravello, and Tramonti.
Some grapes overlap with other Campanian regions including the red varieties of Aglianico and Piedirosso. Costa d'Amalfi Bianco wines are typically Falanghina and Biancolella, either bottled as single varietals or blended. More esoteric but worth finding are the floral aromatic wines of Ravello and Furore which use the local grapes of Fenile, Ripolo, Pepella, and Ginestra.
The key appellations of greater Campania include the DOCGs of Taurasi and Aglianico del Taburno for red grapes, and Fiano di Avellino and Greco di Tufo for white grapes. Fifteen DOCs and 10 IGPs, including the region-wide Campania designation, round-out the rest. Of those DOCs, Cilento, Falanghina del Sannio, Irpinia, Sannio, Ischia, and Vesuvio are worth seeking out.
Taurasi DOCG
Taurasi DOCG, considered the Barolo of the Italian south, is a red wine appellation located 30 miles northeast of Naples. Sitting at 1300 feet above sea level in the Apennine hills of the province of Avellino, Taurasi has volcanic, limestone, and marl soils, all suited to the flagship red grape Aglianico. While many top producers use 100 percent Aglianico, the appellation only requires a minimum of 85 percent. The balance is usually comprised of local grapes like Piedirosso. Look for notes of blackberry, black cherry, plum, and violet in Taurasi wines.
Aglianico del Taburno DOCG
Aglianico del Taburno DOCG producers focus on full-bodied reds and rosés or rosatos produced on the slopes around Mount Taburno. Volcanic soils and elevations between 1000 and 1300 feet contribute to the red wine's robust flavor, tannin, and acid structure. Some of the best examples come from Sannio, a hilly area within the province of Benevento. Look for notes of red and black fruits, cherries, and plums with hints of white pepper spice and dried herbs.
Fiano di Avellino DOCG
Fiano di Avellino DOCGis considered the best expression of the Fiano grape in Italy. This white wine appellation in the Avellino province thrives due to the moderate climate of the Apennine Mountains. Warm days and cool nights ripen fruit while preserving acidity. Structure and freshness derive from the mineral-rich volcanic and limestone soils. Look for notes of orange blossom, citrus, quince, orchard fruit, and spice notes.
Greco di Tufo DOCG
Greco di Tufo DOCGcompetes with Fiano for the glory of Campania's white wines. Greco, referencing its Greek origin, is a clone of Greco Bianco; Tufo references the compacted volcanic ash soils in which Greco thrives. Grown at elevations of 1300-1650 feet, Greco di Tufo captures the taste of southern Italy's sun while retaining its freshness. Look for notes of pears, lemons, white flowers, and almonds with a tingle of minerality.
Fortunately, when you're traveling down the Amalfi Coast, you'll be able to enjoy wines from all of these appellations since restaurants and bars, as typical in Italy, tend to showcase local talent.
Sip in More of Italy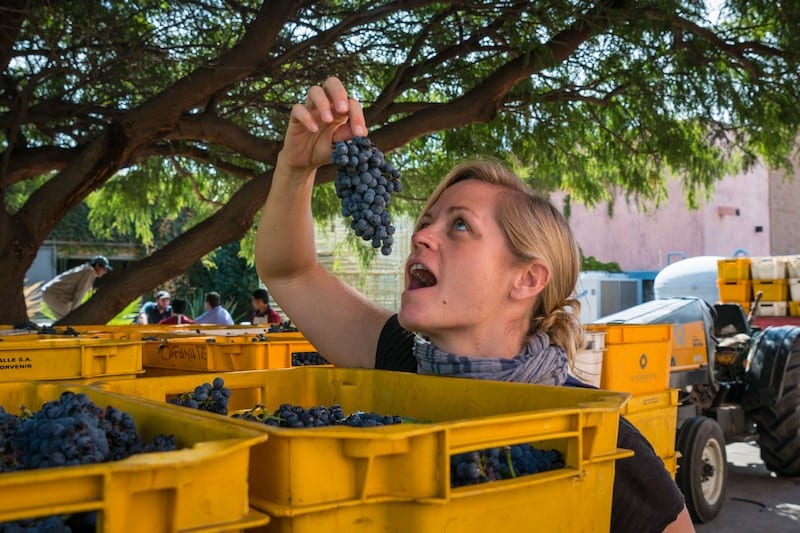 Lauren Mowery is a freelance writer, photographer, and contributing travel editor at Wine Enthusiast. She has covered coffee, wine, spirits, food, and travel for national publications including USA Today, Hemispheres, Forbes, Lonely Planet, AAA, Vinepair, Fodor's Guides, Saveur, Punch, and Eating Well, among others. Mowery is a graduate of the University of Virginia and Fordham Law School and is halfway towards earning the Master of Wine distinction held by only 416 people in the world. Her forthcoming book Chasing the Vine: Finding Wonder, Rebirth and Jet Lag on the World's Most Farflung Wine Trails debuts in 2022.