A Spotlight on Wineries in Paso Robles With Austin Hope of Hope Family Wines
Earlier this year I spent some time exploring several wineries in Paso Robles, where I discovered many new wines and totally fell for the region and the town of Paso Robles. Which explains why Paso Robles will be the first region I'll focus on for this series. This month I had the opportunity to interview Austin Hope, the winemaker and president at Hope Family Wines.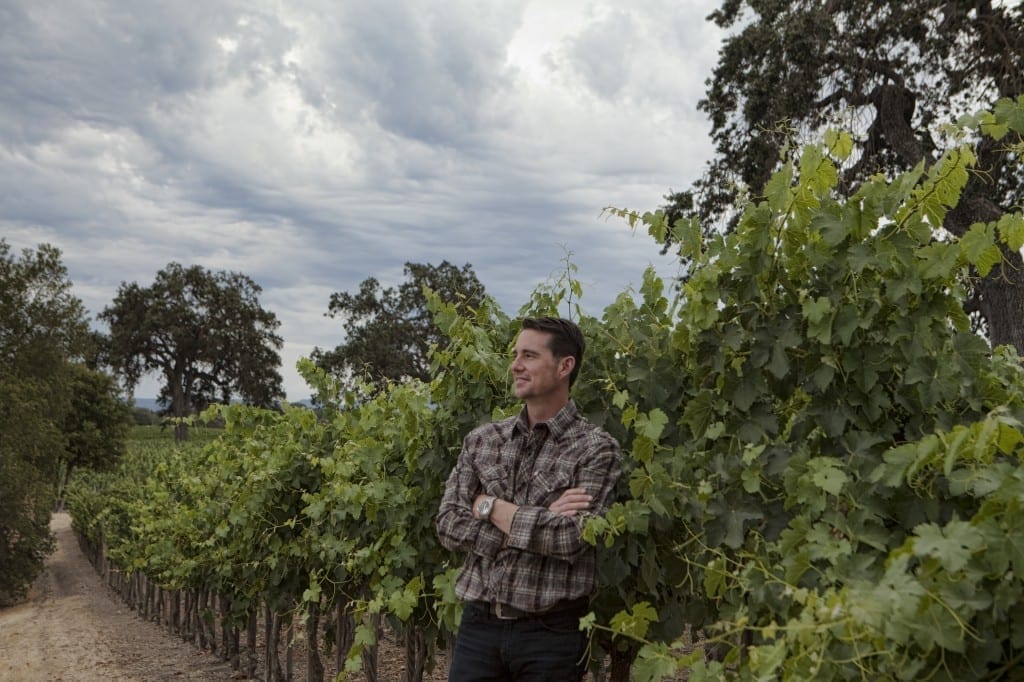 Austin Hope began his career in the wine industry at the ripe age of eight-years-old. His family had moved to Paso Robles in 1978 and began growing both vineyards and apple orchards. When the grapes came on line in the 1980s he began learning in the vineyards alongside his father, Chuck Hope. About the same time, the family began selling its Cabernet Sauvignon grapes to Caymus for its Liberty School label. In 1995 Austin earned a degree from Cal Poly San Luis Obispo in fruit science and began working with Caymus founder Chuck Wagner in Napa, one of California's most respected producers. Austin worked with Wagner both inside the winery and the administrative offices, learning the nuts and bolts of the wine business.
"That was probably my a-ha moment. I realized that I not only wanted to grow grapes, but to manage our own label to bring our fruit directly to the market."

Austin Hope
And that's just what he did…
Featured Winemaker of the Month: Austin Hope of Hope Family Wines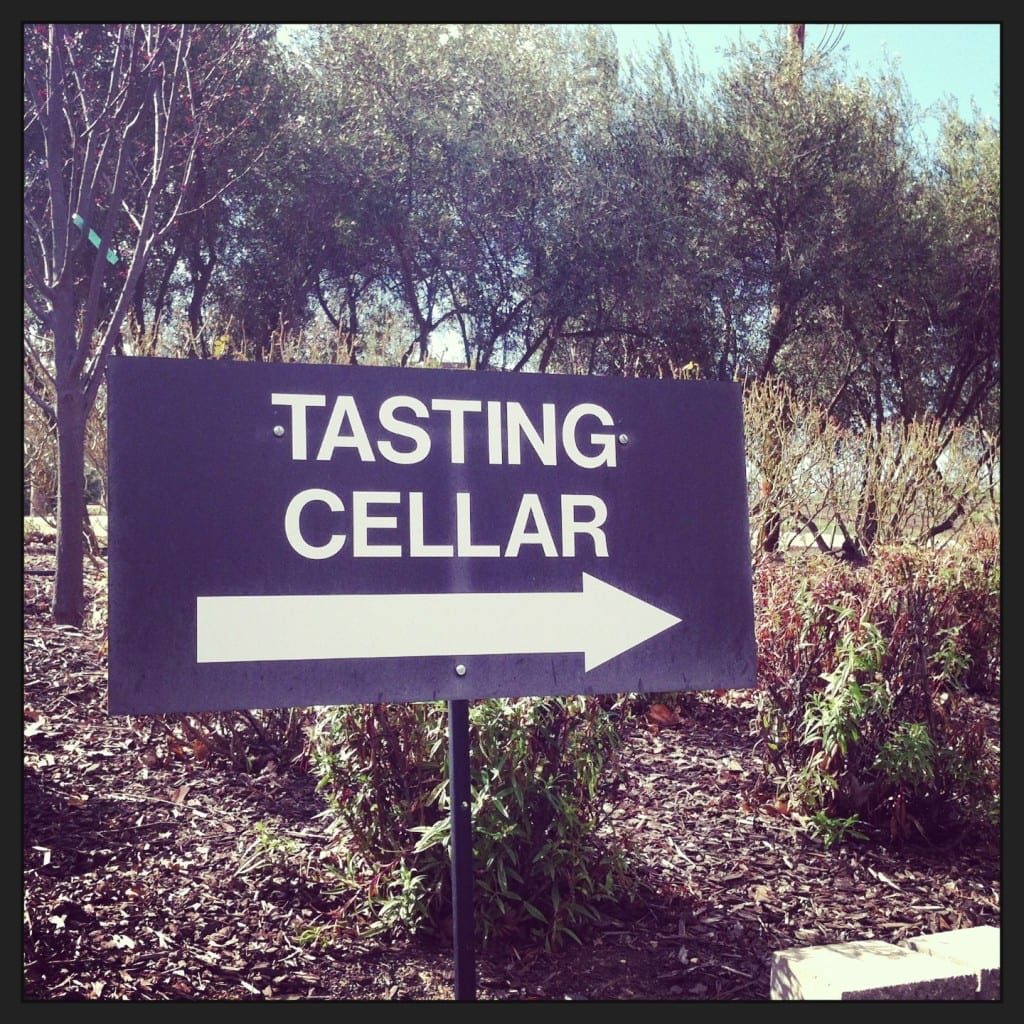 Tell me a bit about the history of the winery. Who started it? When was it started? What was the impetus for starting the winery? Why Paso Robles?
My family started out as wine grape growers. We planted apples and grapes when we moved here in 1978. After about 10 years of growing, we started making wine under the Hope Farms label. We saw the potential in the area and kept at it – planting more vineyards and learning more about winemaking. Eventually, legendary winemaker Chuck Wagner from Caymus Winery (Napa) started buying our fruit for the Liberty School label. After a few years of growing and selling fruit to the Wagner family, we agreed to purchase the label from him and make it a Paso Robles wine. The same year, in 1995, we also started the Treana brand. Since then, we've added the Candor, Troublemaker and Austin Hope wines.
How did you get involved in the world of wine?
I grew up in the wine world. We moved to Paso Robles when I was eight-years-old and planted a vineyard. I grew up helping in the vineyards, learning from my father and uncle. Later, during college, I studied crop science and was helping manage the family vineyard. When we decided to not just grow grapes and actually make wine, I ended up taking the lead role. It has been an amazing roller coaster. It changes constantly, yet it's still about growing great fruit and making a good bottle of wine.
Who owns the winery? Who makes the wine? If they are not the same person, what is their relationship/how did they meet?
The Hope family owns the winery. Our head winemaker is Jason 'JC' Diefenderfer along with me. JC and I went to high school together so we practically grew up together. Later, we hired him to help design and build the winery and he ended up becoming our winemaker. Our palates are just different enough to make it fun. We are a team, which I believe makes the wines better.
What are some of the biggest changes you have seen in winemaking since you began your career?
Technology: the filtration systems for the wine have come so far. In terms of making the wine taste better and allowing us to make more sound wines, they are amazing. The other change that was interesting to experience was the ramping up of alcohols or the "Parkeriztion" of the wine world. The industry went from 13 to 16 percent alcohols pretty fast and it was embraced by the public, but we tried to stay true to ourselves and make wine with balance, can age, yet show off some fruit flavors.
What are some of the exciting changes that you see happening in Paso Robles?
With Paso Robles, it has been fun to see us become a global player in the wine world. When I was growing up, there were a handful of wineries here and now people around America and even internationally know of Paso Robles as a wine region. A pretty quick acceleration, but it also speaks to the quality and potential of our region.
Where else in the world have you studied, trained, or worked a harvest? How did that influence your winemaking?
I traveled to Italy and France to see how they make their wines. I spent time in both the northern and southern Rhone and really loved that style of wine. I enjoyed seeing the Old World style of winemaking. Back in California, I worked for and studied under Chuck Wagner at Caymus. He is an open-minded teacher, always encouraging me to try new things to see what happens.
What varietals are grown? What varietals are produced?
We work with Cabernet Sauvignon for our Liberty School and Treana Red brands. For the Austin Hope and Troublemaker wines, we focus more on Rhone varieties. We grow Syrah, Grenache, Mourvedre and Roussanne on our ranch and I love seeing these wines develop. White wines: we work with Marsanne and Viognier for Treana White and Chardonnay for Liberty School as well. We've just released our first Liberty School Pinot Noir and Merlot. That has been a fun project that has really taken off quickly.
What's unique about the Paso Robles wine region? W

ineries in Paso Robles?
The diversity of Paso Robles is what sets us apart. Because of our size and diverse micro-climates, we can grow world class Rhones, great Cabernets, memorable Zinfandel and Tempranillo and then a few miles away, grow impressive whites – Roussanne, Grenache Blanc and Chardonnay. We haven't been pigeon-holed into only making certain varietals and that is a good thing.
What is your winemaking philosophy that guides Hope Family Wines?
My philosophy is to create a new world wine with old world style – balanced with finesse, but with fine tannins and real acidity.
What wines are you known for? Any recent awards?
On a national level, I'd like to think we're known for offering wines of quality and value. We want Liberty School Cabernet to represent on the best value Cabs in America (under $20). Locally, we're known as a pioneering family in Paso Robles over the past 30 years. My father and uncle were here farming when there were only 5,000 acres of grapes planted in Paso and helped create the first growers and vintners association. Regarding awards, my father, Chuck Hope, was named Wine Industry Person of the Year in 2006 and I received Winemaker of the Year in 2009 at the California Mid-State fair. Our wines have received some great accolades and press, but it's more about our consistency and commitment to this region.
How many cases are made each year at Hope Family Wines?
With all of our brands combined, we are about 400,000 cases. We are large for Paso, but still relatively small in the scheme of California wineries.
What would you hope people say about your wine?
My goal is for people to say that we over-deliver for the price. That we are consistent and make great tasting, quality wines at the right prices. I hope they say they love it.
How do you like to spend your time away from the winery?
I love to listen to live music and hunt ducks… not at the same time. Experiencing live music in a passion of mine.
Are all the Hope Family Wines available to taste at the tasting room? Is the following information for the tasting room correct?
Yes, all of our wines are available at the tasting room, which is located just off Hwy 46 West. We are open Friday and Saturday from 10am to 4pm and by appointment. The address is 1585 Live Oak Road in Paso Robles.(805) 238-4112
What can tasters expect when they visit the tasting room?
Our tasting room is about the wine. You won't see aisles of shirts, hats and wine paraphernalia. We converted the Austin Hope barrel room into a rustic, yet modern tasting room. We have these wonderful picture windows that really show off the beautiful oaks and the Hope Family Vineyard. Our bar is oak and zinc with elements that remind you of our barrels. We don't charge a tasting fee for the initial tasting for those who just want to experience our wines. We're pretty sure with our prices and quality, you'll quickly be a fan. You should expect an authentic experience, delicious wines and leave knowing about the diversity of our wine portfolio – from our everyday wines (Liberty School Cabernet) to special occasion wines (Treana Red or Austin Hope Syrah).
What makes Hope Family Wines unique?
For being such a large winery with five brands and different projects, we are amazingly close-knit and family oriented. Even though we have people and distributors in place to sell wine nationwide, we still operate as a family owned business. One of the things that makes us unique is the amount of small vineyards that we buy fruit from in Paso Robles. We work with over 50 growers here to make our Liberty School wines. We're also in a fortunate position not to solely rely on tasting room business, as the majority of our wines are sold in all 50 states and around the world.
Just for Fun…
When did you fall in love with wine? Do you remember the wine that was "the one" that started it all?
The memorable wines that really inspired me were: a Bruno Giacosa Barolo and an E. Guigual La Turque from Cote Rotie. Really special wines that I still remember.
I saw the parody you all did on the wine Troublemaker, which is my favorite of your wines. I'm interested to know though, where did the name really come from? (This is a hilarious video they did on naming the wine. Make sure to watch it.)
The real story is I used to, and still do, get into lots of trouble. When I was a just a kid, I was often sent to the vineyards as punishment whenever my mischievous personality led to trouble. I spent hours hoeing weeds and working in the vineyards, but never seemed to tire of this 'punishment.' In actuality, the penalty didn't prevent me from misbehaving because I truly enjoyed my time being surrounded by grapes and the camaraderie of the vineyard crew. Naturally, I grew up to be a winemaker.
Besides your wines, what are a few of your favorite wines?
I really enjoy (enjoyed) the Didier Dagueneau wines. I love Silex and Pur Sang – I love the purity of those wines – they have piercing acidity, yet are so balanced and authentic. I also love white wines from Burgundy – they have that great matchstick characteristic that I love. They do what a wine should do – really balance oak and acid, which is a hard thing to do. I still love the Cote Rotie wines from E. Guigal.
We have our annual Bacon & Wine event at the tasting cellar this Paso Robles Harvest Wine Weekend – Oct. 19. We've done it for four years now – we take our favorite bacon and pork products (artisanal bacons, pulled pork, Jamon, etc) and pair them with our wines – it's a blast. People just can't get enough – it's our busiest day of the year.
Wanna know more about Hope Family Wines?

Have you ever tried any of the wines from Hope Family Wines? Have you visited other

wineries in Paso Robles

?