Sipping is subjective and with so much great wine in Indiana, you'll find most everyone has their own favorites. But, with more 100 wineries in Indiana, we've tried to help narrow down some of the top sips in the state so you can find your perfect pairing.
DRUM ROLL… Indiana has 116 wineries producing 11 million bottles of wine each year. The state's top three wineries for quality, scenery, and amenities include…
Just outside of Bloomington, Oliver Winery & Vineyards opened its doors in 1972 making it the state's oldest modern winery. Crafting adult beverages to please any palate, Oliver produces sweet and dry table wines, sparkling wine, fruit wines, wine spritzers, and hard fruit ciders. Bring a picnic and relax in the lush gardens, spend an afternoon tasting through a flight of wines, reserve a private tour, or plan your next celebration at Oliver Winery & Vineyards in southern Indiana. (In 2017, Travel + Leisure rated Oliver Winery a top 25 winery to visit in the U.S.)
Whyte Horse Winery has been making exceptional wine since 2008 in Monticello. This Indiana winery is known for its fruit-forward red and white, dry and semi-sweet wines. With events year round, stop by the tasting room for a glass or two and for their gourmet seasonal cuisine. Events include a winemakers table, annual car show, Friday happy hour, and a tasting bar opened daily except Monday.
Located in Lawrenceburg, At the Barn Winery offers free wine tasting, a summer live music series, and parties on the patio. Housed in a barn that dates back to 1870, At the Barn Winery produces more than a dozen dry, semi-sweet, sweet, and fruit wines from international varietals, native grapes, hybrids, and locally sourced fruit and berries. Don and Debby Stutz opened At The Barn Winery in 2013 but Don has been making wine for more than 40 years. This is one Indiana winery not to miss!
More Fabulous Wineries in Indiana to Sip
As we mentioned earlier, there are more than 100 wineries in Indiana so picking just three is hard! So, we have a few more fabulous Indiana wineries to add to your next sip trip. If you're interested in learning more about Indiana wine country, we have a full – free – guide right here. Cheers!
Started as a research project property with 1000 grape vines for Purdue University's Grape Council in 2000, Best Vineyards Winery and Distillery is now home to more than 2500 vines and a sister property called Turtle Run. Both wineries craft wine and spirits from international, French-American hybrid, and native grapes as well as estate-grown fruit. Now, Turtle Run Winery is owned by Jim and Laura, a couple with an eye on wine purity, not just for quality, but for health concerns. They make a variety of wines and never add a drop of sugar to their products.
Brown County Winery is a boutique Indiana winery in the Village of Nashville, Indiana, an exciting yet quaint artist enclave and tourist destination near Bloomington. Founded in 1985, the small winery grew rapidly into the successful business it is today. With two tasting rooms and free tastings seven days a week, Brown County Winery is a must visit.
Butler Winery is a small family winery in Indiana that was founded in 1983, making it the fourth oldest modern winery in the state. They focus exclusively on French-American hybrid grapes that are cold hearty and thrive in Indiana's climate. Butler crafts a broad range of dry and semi-sweet wines that are available at their winery and their Bloomington tasting room.
French Lick Winery began producing wine in 1995 with just eight varietals. Their Heaven Hills vineyard was planted in 1998 and French Lick now produces 30 wines ranging from sweet to dry, fortified and sparkling wines, aiming to please every palate. In 2016, they added a distillery and produce an impressive range of spirits.
Simon Huber immigrated from Baden Baden, Germany, purchasing 80 acres of lush farmland for wine grape vines and a family farm. Now in its seventh generation and with 600 acres, Huber is the largest grape grower in the state. Huber resumed its wine production in 1978, planting 65 acres with Cabernet Franc, Cabernet Sauvignon, Malbec, and Seyval Blanc.
Owen Valley Winery is located in the rolling hills of southern Indiana in a rural part of the state. It is family owned and operated by the multi-generational Leaderbrand family working together on their vision for an exalted and secluded wine experience. You will find French American hybrid and fruit wines in their tasting room.
Winzerwald Winery is a fifth generation family farm nestled in the Hoosier National Forest. Honoring their European heritage, Dan and Donna Adams produce wines from grapes commonly grown in Germany and Austria, including Riesling, Blaufränkisch, Gewürztraminer, Grϋner Veltliner, and French Pinot Meunier. Winzerwald produces spiced Glühwein, fruit wines including blueberry, cherry, cranberry, peach & strawberry infused wines.
Sip in more of Indiana Wine Country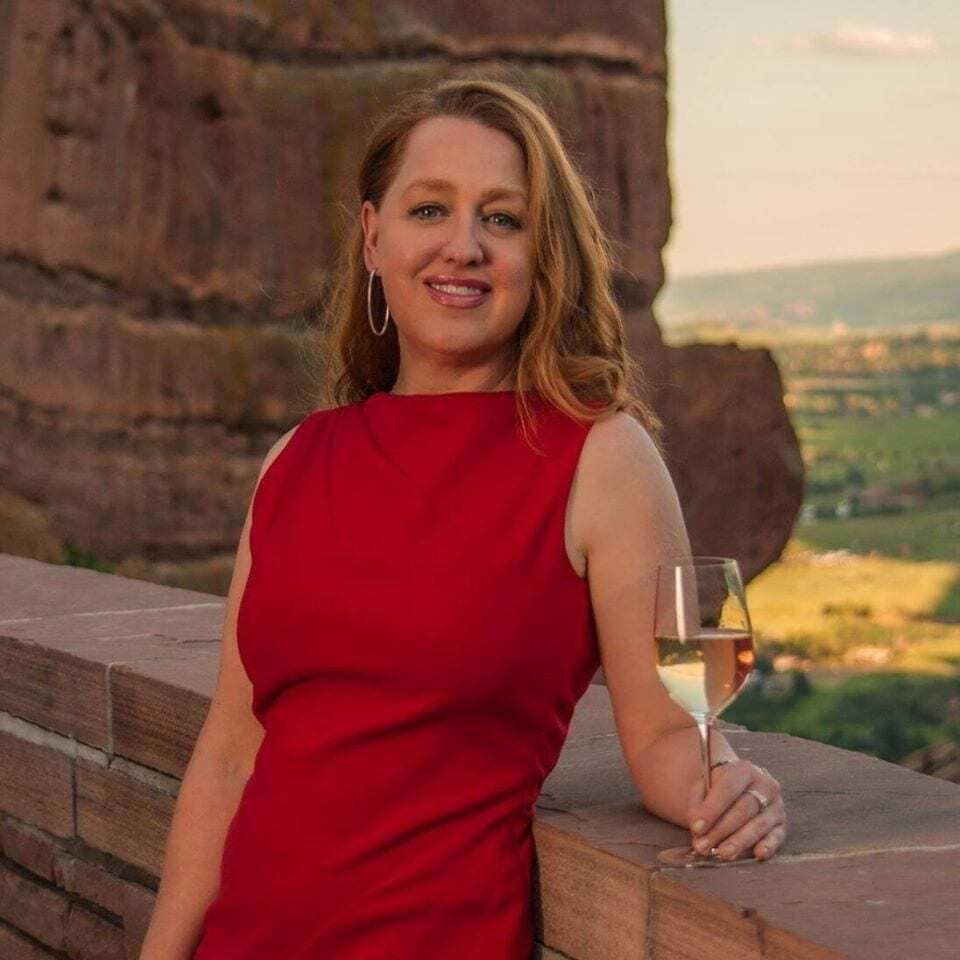 Simone FM Spinner is a wine writer, consultant, judge, speaker, and published author. She is a certified sommelier with 13 advanced wine certifications, a bachelor's and master's degree in wine studies, and is pursuing her doctorate researching wine, climate change, and legacy. She is the Women of the Vine & Spirits 2020 WSET Diploma scholar.