Visiting the Champlain Valley of New York AVA? This upstate New York wine region has a lot to offer whether you are coming alone, with friends and/or family or with a larger group. Here are our top 17 things to do when taking a break from sipping the wine…
"Get out and get in it. Don't be afraid to come during all the seasons. We have skiing, water sports and great little towns with friendly people, myself included, that showcase the terroir as much as the wine does." – Dan, Head Winemaker at Rolling Hills Estate Winery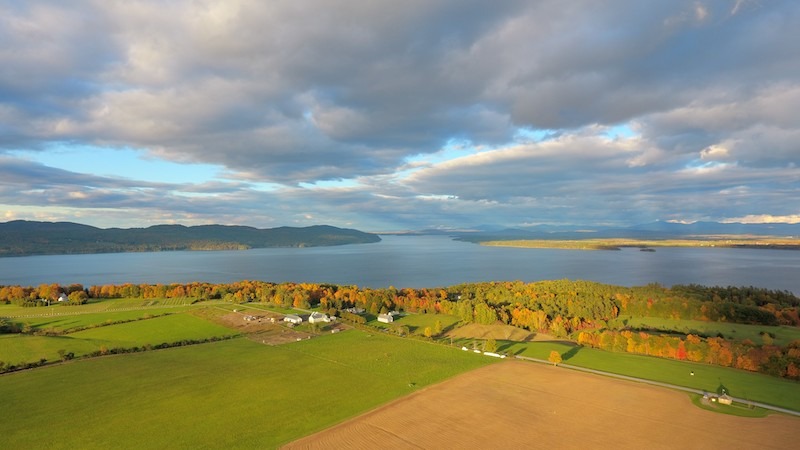 1. Get up close and personal biking the 350-mile Lake Champlain Bikeway, which loops around the lake with adjacent trails totaling over 1,600 miles.
2. Hunt for Champ, Lake Champlain's own version of the Loch Ness Monster. Having been a sea – millions of years ago – Lake Champlain is home to the oldest known fossil reef in the world (450-480 million years old!). Some believe the extremely deep lake is home to mysterious sea creatures, such as Champ.
3. Go fishing! Lake Champlain has over 90 species of fish and is considered one of the best bass fishing lakes in the Northeast. Hire a guide, fish off a dock or paddle around to find the best fishing spots.
4. Become an ADK 46er and hike the 46 High Peaks of the Adirondacks. Hike Mount Marcy, the tallest peak in New York (5,343 feet above sea level) or Whiteface Mountain (4,867 feet above sea level). Don't want to go so high, there are thousands of trails and idyllic hidden waterfalls to hike and swim to.
5. Experience the natural beauty of the Adirondack Mountains with the river steadily keeping you company as you and your friends pedal on a wonderful Adirondack Rail Ride. You will pedal the rail bike along scenic water and mountain routes. It's a truly unique and enjoyable experience for people of all ages.
6. Sit back and bird watch. There are more than 300 species of birds in Vermont that live on, near, or depend on Lake Champlain. Keep an eye out for the flying acrobatic stunts of the Common Tern.
7. Lake Placid was home to not one, but TWO Olympic games, the first in 1932, and again in 1980. A visit to Lake Placid Olympic Village and Lake Placid Olympic Center Museum are a must. When in the village, take a turn on Olympic bobsled and be humbled when you peer out the 120-meter Lake Placid ski jump platform
8. Explore the Ausable Chasm, aka "The Grand Canyon of the Adirondacks" where you can hike, raft, tube, kayak and rock climb through the Adirondacks.
9. Beaverbrook Outfitters has amazing white water rafting trips in North Creek.
10. Head to Circle B Ranch for horseback riding, sleigh rides in the winter and hayrides in the summer/fall. The historic ranch is surrounded by over 3,000 acres of wilderness, and has been operating since the 1800's.
11. Take things to new heights with an unforgettable Gondola Ride at Whiteface, zipline through the Adirondacks and fly a little higher on a hot air balloon ride in the Adirondacks. And if you plan your visit in September, you won't want to miss the Adirondack Balloon Festival.
12. Take a break from wine and sip in the local craft breweries.
13. Explore Lake Champlain on a nature tour, or jump in for a SUP day or do some diving and snorkeling. If you want to be the captain, learn how to sail on Lake Champlain. There are many captains in the area waiting to teach you their craft.
14. During the summer and spring, golf is on! Make a tee time at Westport Country Club, Cobble Hill Golf Course and/or Bluff Point Golf Resort.
15. Go local at one of the many farmers markets and farm stands – Elizabethtown Farmers' Market, Keene Valley Farmers' Market, Mace Chasm Farm, North Country Creamery, Sugar House Creamery & Farm Store, Triple Green Jade Farm, Asgaard Farm & Dairy.
16. Do a little history lesson at the North Star Underground Railroad Museum and the Lake Champlain Maritime Museum.
17. During the winter months, head to Whiteface to ski, try a Toboggan Chute at Lake Placid, take a sleigh ride or try your hand at dog sledding.
Sip in More of New York…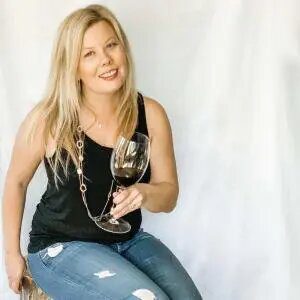 Elaine Schoch (pronounced the German way – Shock) is the editor and founder of Carpe Travel as well as an award-winning travel writer, wine judge, certified by the Wine & Spirit Education Trust (WSET) Level 2 and certified American Wine Expert. She is married to The Husband and has two kids, Princess One and Two – who's interest and knowledge in wine is quite extensive. Not to mention the stamps in their passports.