Looking for things to do in Columbia, MO? Here's the ULTIMATE list!
Columbia, Missouri is best known more for its BBQ and being a "college town". Home to three colleges, the whole college town feel and appeal are definitely driving factors in Columbia's energy. But did you know it has been repeatedly named as one of the best towns to live in the United States – even if you're not a student. Forbes also been dubbed Columbia as a top place to retire. So, if it's one of the best towns to live in, is it also one of the best places to visit?
Maybe.
Have you been to Columbia, Missouri? As I've been working on my Missouri Wine Travel Guide, I've been doing a little digging into things to do in the state and came across Columbia. The city is home to 200 restaurants, several breweries, 10 annual festivals and more than 70 city parks. There seems to be a lot of things to do in Columbia, Missouri…even for people who don't live there.
Top Things to do in Columbia, Missouri
Explore the Wineries and Breweries
With at least six breweries in Columbia beer lovers can literally explore the city as they sip a pint. And, yes, Missouri makes wine! In fact there are more than 130 wineries in Missouri. And, did you know Missouri was the second largest wine producing state in the US before Prohibition? If you do make it to Columbia, check out Les Bourgeois Vineyards. And, let me know what you think about the wine.
Time to Park it in Columbia
Columbia is home to more than 70 city parks, representing thousands of acres of green space. This city also has more than 50 miles of trails making it a great place for bikers, walkers and runners to explore and get around. If you do go, for sure check out the 8.9 mile MKT Trail. It begins in downtown Columbia, winds through the city, and joins the 225 mile-long Katy Trail near McBaine. A few top parks to hit include…
Rock Bridge Memorial State Park
This isn't just any park. Rock Bridge Memorial State Park contains some of the most popular hiking trails in the state and you can also explore its large cave system with its rock bridge, sinkholes, a spring and underground stream at the Devil's Icebox. (5901 South Highway 163, Columbia, Missouri, 65203-8195)
Columbia Cosmopolitan (Cosmo) Park
Cosmo Park is Columbia's largest park, one of two regional parks in the park system. It is host to the annual Show-Me State Games as well as many soccer, football, lacrosse, softball, baseball, golf, mountain bike, and skateboard tournaments and event. For my family, we'd be hitting the Bear Creek Lake Trail for a hike and then off to the remote control car track. I mean really, how fun does a remote control car track sound?!?! (1615 Business Loop 70 W. Columbia, Missouri 65202)
Tour the Schools
Ok, so this may not be up everyone's ally. But, with two kids who, yes, I admit are way to young for college now, touring a college campus is a must. With three in town it's easy to show them how schools differ. We're working towards getting them excited about college so, walking around a college campus now helps build that excitement at an early age.
Forum Nature Area?
At the Forum Nature Area you can explore a variety of different types of land (and ecosystems) on the trails including 105 acres of wetlands, prairies and woodlands.
Hit a Festival
Columbia is home to more than 10 festivals each year! Summer is their main festival season with Art in the Park, Hot Summer Nights, Heritage Festival, and the Roots 'n Blues 'n BBQ Festival which attracts international acclaim. Check the festival calendar to see what's happening when you're in town.
Eat Pie
From burgers and pizza to custom cocktails and sushi, it looks like Columbia can please any palate. But let's talk about pie. I mean who doesn't love pie… Rated as one of the five top things to do in Columbia, a visit to Peggy Jean's Pies has made my list of musts.
I'd love to hear any additional ideas you have on things to do in Columbia, Missouri, especially if you are one of the lucky ones who happens to live in one of the best towns in the US. Do tell!!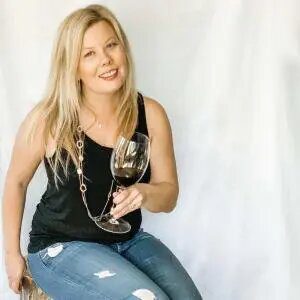 Elaine Schoch (pronounced the German way – Shock) is the editor and founder of Carpe Travel as well as an award-winning travel writer, wine judge, certified by the Wine & Spirit Education Trust (WSET) Level 2 and certified American Wine Expert. She is married to The Husband and has two kids, Princess One and Two – who's interest and knowledge in wine is quite extensive. Not to mention the stamps in their passports.