Summer can be exhausting with the kids home for three months, or at least it is for me. But as the Princesses have gotten older summer time holds a lot more activities we can ALL enjoy. Which is why I was excited to have Marcela De Vivo offer to share her top 10 of the best vacations with kids that parents. What are your top summer family destinations?
By, Marcela De Vivo
Summer is here, which means fun-in-the-sun and family outings. These outings however, should be enjoyed by all! Here is my list of must-see summer destinations parents and kids will enjoy.
10 of the best vacations with kids that parents will enjoy
1.) Stingray City, Grand Cayman Island
Why your kids will love it: The friendly, slippery ocean playmates (the stingrays) are fascinating and fun. There are also plenty of snorkeling and diving spots that will keep your kids occupied.
Why you will love it: The Caribbean crystal clear waters of the Cayman Islands is a tropical paradise– a perfect getaway that any family will enjoy.
2.) Yellowstone National Park, Wyoming/Montana/Idaho
Why your kids will love it: Bison and elk, and Bighorn Sheep, oh my! If the vast array of animals isn't reason enough, they'll find the geysers, such as Old Faithful, to be pretty cool.
Why you will love it: While the kids enjoy nature's critters, you can take this time to relax and enjoy all of what nature has to offer, including hiking trails and camping, bicycling, fishing and horseback riding.
3.) The French Quarter, New Orleans, Louisiana
Why your kids will love it: Magicians, jugglers and mimes will make the New Orleans streets your children's playground. The Aquarium of the Americas, Audubon Butterfly Garden and Insectarium are must-sees.
Why you will love it: The city is bustling with fun attractions and activities all year long. Jazz bands fill the air with the Big Easy vibe.
4.) Sleeping Bear Dunes National Seashore, Northwest Lower Michigan
Why your kids will love it: Sand dunes in Michigan? Who knew? Your kids will love climbing up and down these majestic dunes. They can also make a splash in the waters at Esch Road Beach.
Why you will love it: The dunes themselves are a sight to behold, and the view from the top allows you to see Lake Michigan and the Manitou Islands– simply breathtaking!
5.) Dinosaur Valley State Park, Glen Rose, Texas
Why your kids will love it: Authentic dinosaur tracks– how cool! The tracks are actually located near a waterbed, so they'll be wearing water shoes and swim gear when exploring.
Why you will love it: The dinosaur tracks are some of the best-preserved in the world. You will have a total appreciation for the expanse and importance of the location.
6.) Grand Canyon, Northwestern Arizona
Why your kids will love it: They get to experience a one-of-a-kind animal adventure in search of lizards on the ground and condors in the sky.
Why you will love it: It is an iconic American site with the most breathtaking views of nature-made beauty. In addition to the walking and hiking trails, you may also enjoy stopping by the visitor center or one of the museums.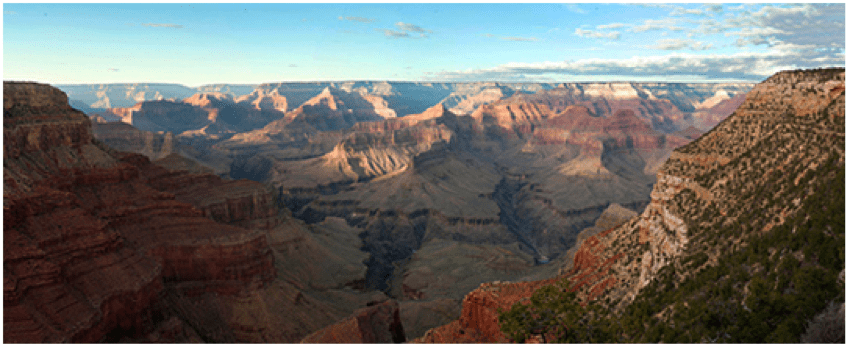 7.) Bioluminescent Bay, Fajardo, Puerto Rico
Why your kids will love it: Your kids will enjoy spending hours snorkeling and exploring the waters filled with glow-in-the-dark plankton.
Why you will love it: You will feel like a kid at heart trekking through the mysterious and magical mangrove tunnels by kayak.
8.) Destin, Florida, Okaloosa County, Florida
Why your kids will love it: Beautiful emerald waters and white sand beach – perfect place for fun-in-the-sun. For even more amusement, take them to Fat Daddy's Arcade or Big Kahuna's Water and Adventure Park.
Why you will love it: Dubbed the "World's Luckiest Fishing Village," Destin is a family-friendly summer getaway. If you are more culturally-inclined, visit the Village of Baytowne Wharf or Destin Harbor Boardwalk.
9.) Wisconsin Dells, South-Central Wisconsin
Why your kids will love it: So many water park attractions, it's the Waterpark Capital of the World. They'll also enjoy the mix of exotic and heartland animals that can be found throughout the area.
Why you will love it: There is shopping, entertainment, and resort-style living as well. Enjoy a scenic tour by a river boat, jet boat or horse-drawn wagon.
10.) Plymouth Plantation, Plymouth, Massachusetts
Why your kids will love it: They can experience for themselves a momentous part of history they read about in their textbooks – it's fun, interactive and educational. Give them an interesting history lesson by visiting the Mayflower Society House and The Grand Army Hall.
Why you will love it: Learn about early American lifestyle and meet real Native Americans at the nearby Wampanoag Homesite to learn more about their culture. There are plenty of wineries and breweries to visit as well.
What do you think are some of the best vacations with kids that parents will also enjoy? What destinations have your kids enjoyed exploring with you?
 About the Writer: Marcela De Vivo is a freelance writer from Southern California whose writing covers everything about travel, technology, holistic health and beauty. She currently works with Guest Door and as a mom of three, is constantly travelling with kids!