Uncorking Concha Y Toro and its Casillero del Diablo with Massimo Leonori
There hasn't been a lot of wine country visits in 2020 for me, at least not literally. I have been exploring many regions though…through food and wine pairings. One region that has captured my interest as of late is Chilean wine. With Chile's proximity to the ocean and the mountains, it's not only a country I can't wait to actually visit and sip through but one I've loved sipping in at home. When I was offered the chance to interview Massimo Leonori, at Concha y Toro I jumped. It's literally on of the best wineries in Chile and its Casillero del Diablo label is one of my go tos.
Massimo is the head sommelier for Concha y Toro and works with each brand under the Concha y Toro portfolio – including Casillero del Diablo. Not only does he know everywhere to sip – aka the best wineries in Chile – but everything fun to do too. (I'm mapping out my itinerary now!)
Born in the small town of San Severino Marche in Italy, Massimo was a restaurateur and involved in wine making for years before moving to Chile and becoming the Head Sommelier of Concha y Toro in 2009. His story is as colorful as the wines Concha y Toro produces, so let's get to it!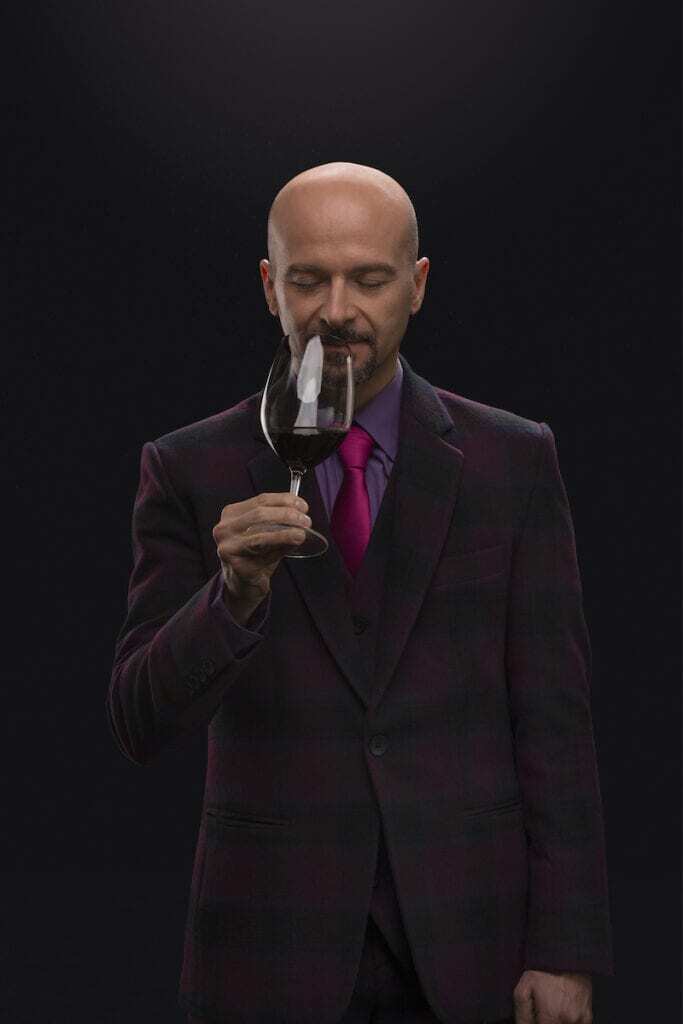 Concha y Toro produces one of my favorite Chilean wine labels, Casillero del Diablo. Can you share a little background on it?
Of course! Named for the "Devil's Cellar," where coveted wines were fiercely protected in the 19th Century, Casillero del Diablo was launched in the heart of Chile's famed Maipo Valley in 1966. Hailed as the second-most powerful wine brand in the world by the Global Wine Brand Power Index (2018-2020) three years in a row, Casillero del Diablo crafts award-winning wines that evoke Chile's extraordinary wine regions, shouldered between the rugged terrain of the Andes Mountains and the foggy coastline of the Pacific Ocean.
There has been an explosion of quality Chilean wines over the last several years, yet the Chilean wine industry is far from new. However, it's still a region that is largely unknown to a lot of wine lovers. What would you like people to know about Chilean wine in general?
You are correct, the Chilean wine industry dates back to the 16th century. What makes Chilean wine so great are the varietals that are grown. The fruit is heavily impacted by both coastal conditions and mountain influences. The Maipo Valley, home to renowned Cabernet Sauvignon vines, has a semi-arid Mediterranean climate with wide diurnal swings—ideal for growing world-class Cabernet fruit.
Closer to the Pacific, cool-climate vineyards are selected for fresh whites like Sauvignon Blanc, and lighter reds such as Pinot Noir, delivering the hallmark crispness that comes with coastal influence. The rugged topography of Chile's winemaking regions reflects the country's thirst for exploration, sparking a uniquely Chilean sense of adventure in every glass.
What made the 2018 vintage great in Chile?
In Chile's Maipo Valley, where Casillero del Diablo is produced, the 2017-2018 season had unbeatable climatic conditions that resulted in this "Extraordinary Vintage." Following five years of challenged harvests, conditions returned to normal in 2018, with coastal regions experiencing a slightly delayed start that nonetheless benefited the crop, and inland regions progressing on a classic timeline among moderate conditions. A long growing season particularly favors red varieties, which develop optimal sugar and acid balance when allowed to linger on the vine into the autumn months. Overall, the wines possess remarkable tension and freshness, slightly lower alcohol levels, and excellent balance and varietal character.
Which region is Casillero del Diablo located in and are all the vineyards in this region as well? What should people know about this region in terms of the wines being produced?
Casillero del Diablo wines are rooted in the Maipo Valley, a sub-region of Valle Central in Chile, which is heavily impacted by both coastal conditions and mountain influences. Framed by the snow-capped Andes and the Chilean Coastal Range, Valle Central stretches from the capital city of Santiago south to the Bío Bío River. The Maipo Valley, home to renowned Cabernet Sauvignon vines and the Concha y Toro winery, has a semi-arid Mediterranean climate with wide diurnal swings—ideal for growing world-class Cabernet fruit. The Maipo Valley includes over 7,000 acres of vineyards, and more than half of those are dedicated to producing Cabernet Sauvignon. The region is the birthplace of the Chilean wine industry. Casillero del Diablo's white wines and some of the lighter red wines come from the cooler climate wine regions such as Limarí and Coquimbo.
Are the wines Concha y Toro produces organic, biodynamic and sustainable?
Sustainable wine making is an integral part of Concha y Toro's day-to-day work, understanding that economic success goes hand in hand with caring for the environment, having a rational use of the natural resources, and making a commitment to the people and the social environment in which we operate.
Since 2014, we have reduced our CO2 emissions per bottle by 18%, reduced the energy used to make our products by 15% and 80% of the energy we use comes from renewable sources. We are constantly looking for ways to be more sustainable and are striving for a zero net carbon footprint by 2030 and 100% electricity from renewable sources.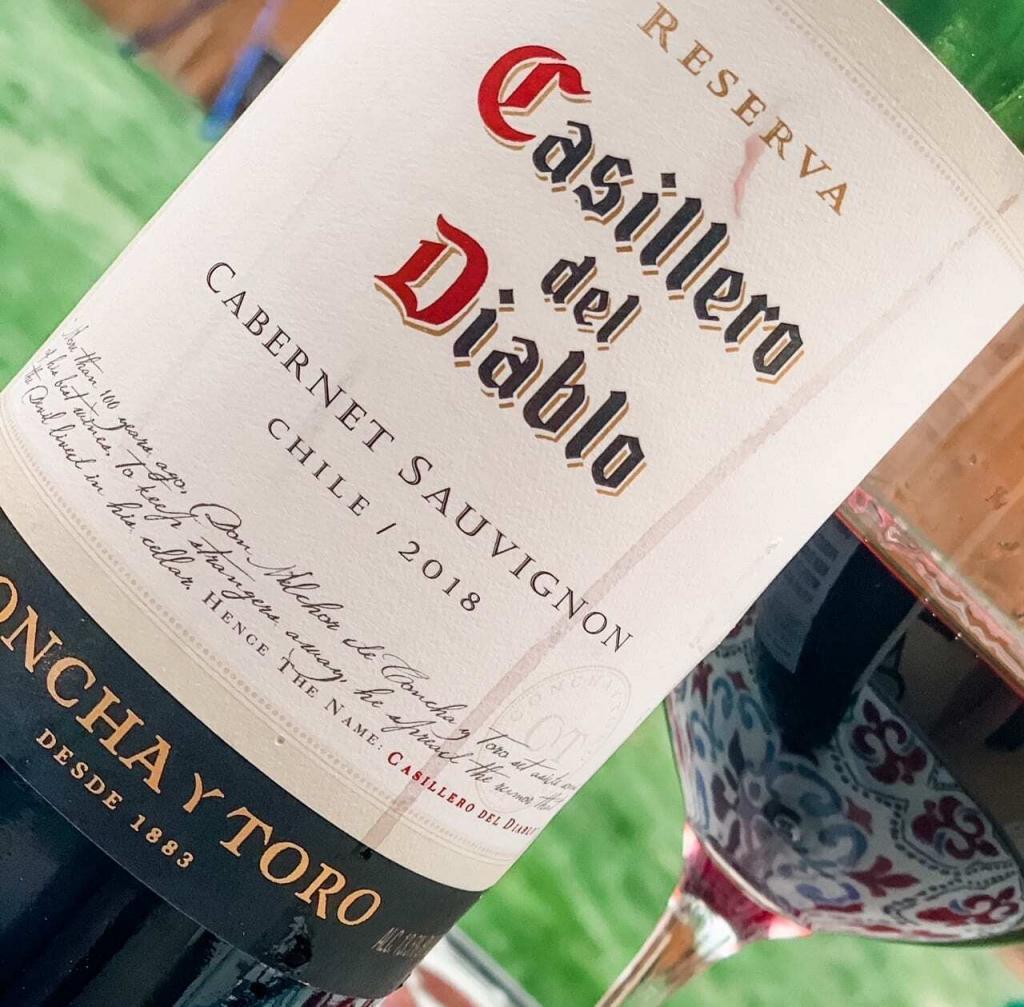 Besides Casillero del Diablo, what are your favorite Chilean wines you would suggest people try? (Ideally ones that can be found in the US.)
I love Marques de Casa Concha. It is a single vineyard wine concept, each wine comes from a specific terroir where we think the grape variety express the best. It's a small production with tremendous quality and also very good value! If you want to go for the top I suggest Don Melchor, for me is the best Chilean Cabernet Sauvignon.
When visiting Concha y Toro winery, are there other activities you personally suggest people do? What nearby wineries would you also suggest visitors check out?
In addition to visiting the famed Devil's Cellar while touring the Concha y Toro winery, guests can taste the many other wines made by Concha y Toro's renowned winemakers and walk around the gardens of the original residence of the Concha y Toro family who first founded the winery in 1883. Being in the Maipo Valley, the winery is in the foothills of the Andes mountains and near the Maipo river, so there are many opportunities for outdoor adventures. The winery is also located just outside of the capital city Santiago (~45-minute drive) so there is much to be done in the city as well.
Planning a Wine Country Vacation?
When did you fall in love with wine? Do you remember the wine that was "the one" that started it all? Is there a story behind it?
Growing up, I was always passionate about gastronomy and wine growing due to my family roots. After I opened my restaurant in Italy, my passion for quality wine grew exponentially, and when I moved to Chile, I felt it was the perfect time to study to become a sommelier. When I was still studying to become a Sommelier, I came back to Italy to visit my family and my best friend. My business partner gifted me a bottle of Sassicaia 1997. We drank the whole bottle together. It was a really special moment – a sensorial experience that showed me how beautiful wine can be.
Tell us about the wines of Casillero del Diablo…
At Casillero del Diablo we have a collection of premium wines that reflect the diverse topography that Chile has to offer. Made with grapes selected from Chile's best wine valleys, each wine carries a carefully cultivated aroma, flavor and style. We take immense pride in the fact that our wines are created with delicacy and care to ensure each bottle is bursting with flavor and taste. It's not easy to become the second most powerful wine brand in the world!
What resources would you reference for people who want to learn about wine? From a novice to more advanced.
There are the more obvious channels, including wine tasting books, wine magazines and travel articles, but the best way is just to taste wines with someone more experienced than you. A trusted partner who can share insights into its creation and inspiration can do more than any book can tell you. Look to the library for the science behind wine's creation, but go to others for the stories and tasting notes and experience. I love wine because of its technicalities, but also because of the beauty behind its creation. The only way to capture something so ethereal is through the eyes of others.
What are some of the misconceptions/phrases you hear from people regarding wine that are simply not true (or drive you crazy)?
When it comes to wine, I always try and let people experience the bottles for themselves before letting them know what the "experts" have to say. The liquid should always speak for itself, and you'll find with a good bottle it doesn't matter the price or the branding or the story behind it. All that matters is that it was made with care, dedication, and with the best grapes and processes possible for its varietal. No one should be intimidated by a tasting, wine is a communal experience meant to be shared.
In your opinion, why do you think (or not think) it's valuable for someone to experience a wine region by visiting it and sampling wines in that region verses simply buying a bottle at their local wine shop?
To me, visiting the region to sample the wines is just an additional experience to the overall tasting. While not necessary, having that understanding of the climate, the soil, the people who poured their soul into the bottle, it helps to visualize the long journey the wine took to get to your glass. It adds a fresh perspective to one's experience and offers a new window through which to taste the liquid. Of course, that shouldn't stop anyone from enjoying their wines. As long as they appreciate the taste and the experience of drinking it is meaningful to them, that's all that matters.
What type of experience/s do you strive to provide for visitors to Casillero del Diablo? (What should they expect? What makes a visit to your vineyard unique and memorable? Unique learning events?)
At Concha y Toro we invite patrons from across the world to stop by our vineyards to see what we're up to. There they can see the Devil's Cellar for themselves, a chilling and delightful experience, and can taste the wines during one of our guided experiences. Food pairings can also be enjoyed onsite, as well as an in depth look into how the wines are made, from vine to barrel. Chile is a welcoming place and we invite all to visit us and see the beauty of the region that creates such delicious wines!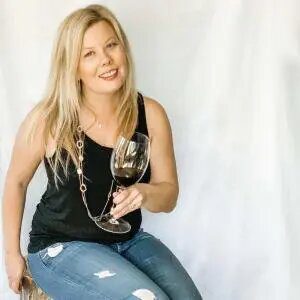 Elaine Schoch (pronounced the German way – Shock) is the editor and founder of Carpe Travel as well as an award-winning travel writer, wine judge, certified by the Wine & Spirit Education Trust (WSET) Level 2 and certified American Wine Expert. She is married to The Husband and has two kids, Princess One and Two – who's interest and knowledge in wine is quite extensive. Not to mention the stamps in their passports.