With more 355 miles of hiking trails there are a ton of options for hikes in Rocky Mountain National Park – from easy, flat lakeside strolls to VERY difficult mountain peak climbs. But narrowing it down and finding an east hike in Rocky Mountain National Park that is also kid friendly can be a chore. At least it was when I started digging. To help you save time, here is a list of seven family friendly hikes in Rocky Mountain National Park. If you have other hikes in Rocky Mountain National Park that you think are both easy and kid friendly, please let me know in the comments.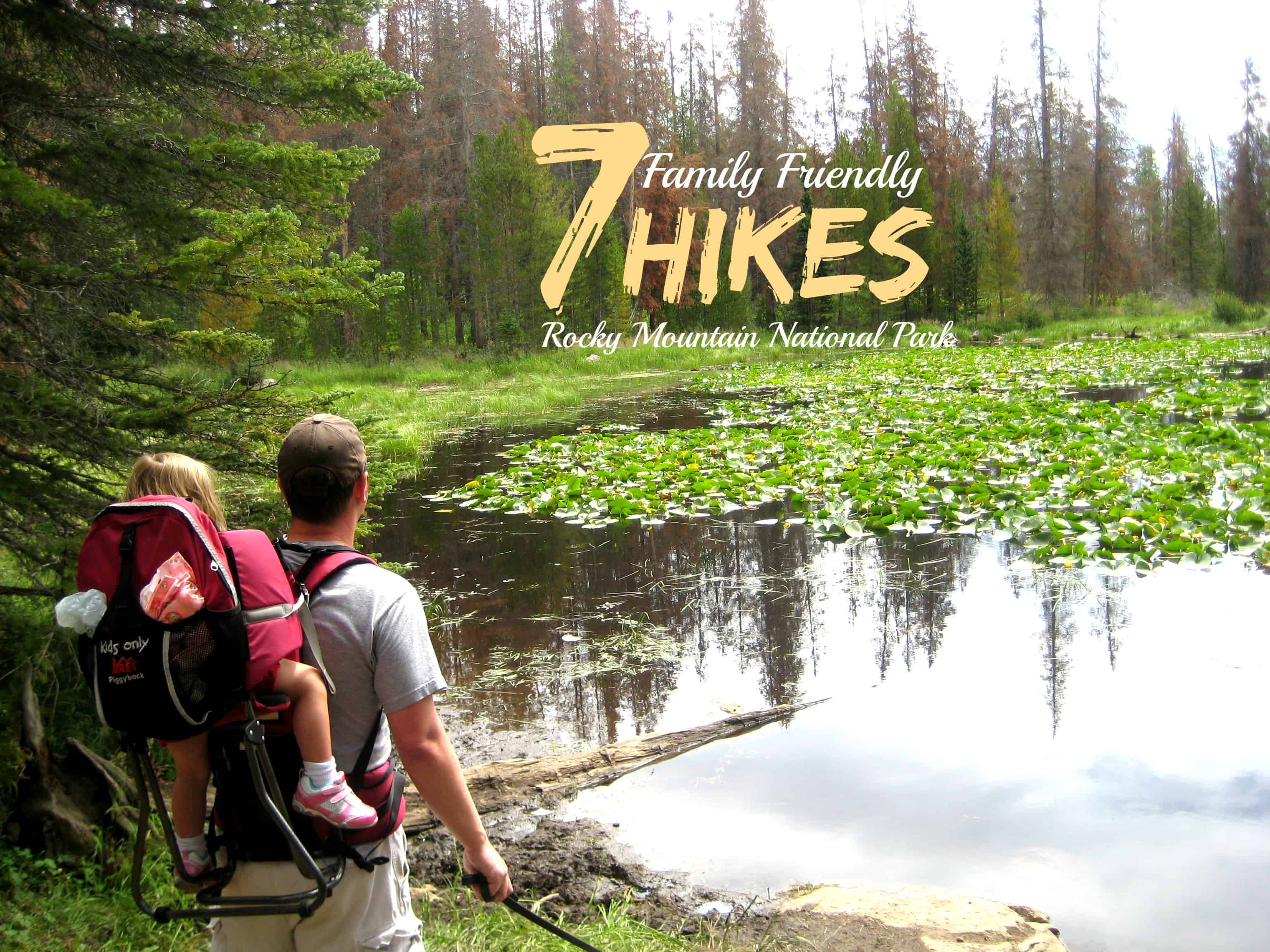 Family Friendly Hikes in Rocky Mountain National Park
Emerald Lake is a great easy hike in Rocky Mountain National Park, it's about three miles round trip. The hike starts at the Bear Lake trailhead in Rocky Mountain National Park and during the hike you pass two beautiful lakes – Nymph Lake and Dream Lake before you arrive at Emerald. It's a popular hike, to avoid crowds go early in the day.
Coyote Valley Trail is a one-mile trial that is also great spot to see elk and moose, especially during the early morning and early evening hours. It is located on the west side of the park, five miles north of the Kawuneeche Visitor Center. The trail is both stroller and wheelchair accessible making it one of the perfect, easy hikes in Rocky Mountain National Park for families.
Bierstadt Lake is 3.2 miles round trip and you can take two different trailheads, one is a more gradual incline to the lake than the other.
Cub Lake is a longer hike, about four and half miles round trip. It is a great family hike in Rocky Mountain National Park and a popular one as well. It begins from the Moraine Park area.
Holzwarth Historic Site is about a mile and unlike some of the other hikes in Rocky Mountain National Park that are more nature focused, Holzwarth enables hikers to check out a historic homestead cabin and 1920's dude ranch located in the Kawuneeche Valley. It's a perfect hike for showing kids some of the local history while also exploring nature. The hike is located 8 miles north of Kawuneeche Visitor Center on Highway 34.
Sprague Lake is about half-mile-long trail and has some great views of the Continental Divide. There is also a backcountry camping site located in the area if you want to be a little more adventurous. The hike is located on Bear Lake Road, one mile west of the Park and Ride shuttle bus parking lot. The trail is both stroller and wheelchair accessible.
Ute Trail is one of the relatively flat hikes in Rocky Mountain National Park. The hike takes you along Tombstone Ridge with views of Forest Canyon, Longs Peak, Moraine Park and Estes Park.
These hikes in Rocky Mountain National Park should be open, but due to flooding you should check with a Ranger to make sure they're open.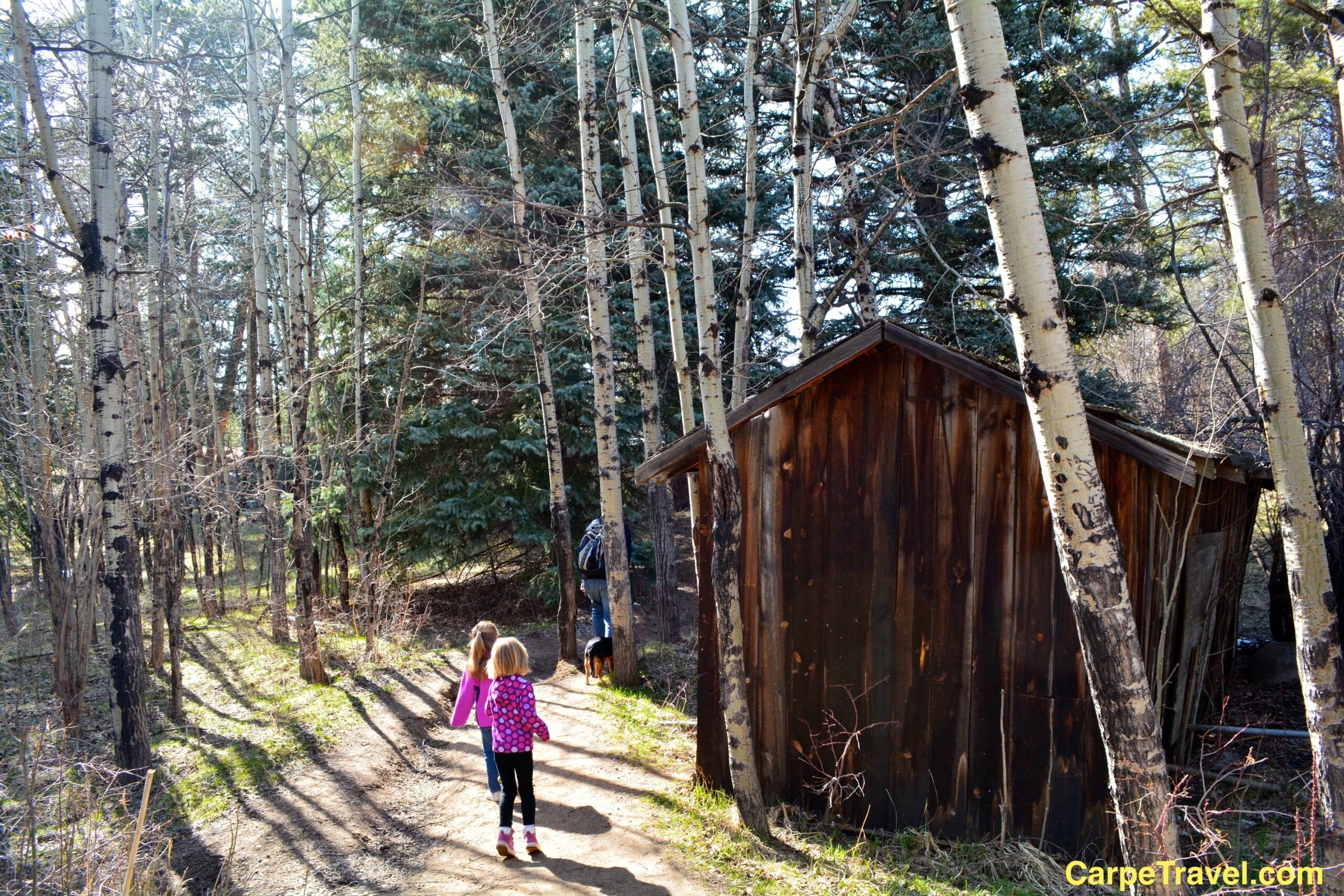 The Essentials for Hikes in Rocky Mountain National Park

The first time The Husband and I hiked in Rocky Mountain National Park we had planned to only do a short, two-mile loop. We were new to Colorado and new hikers. That two-mile loop, took us nearly five hours to complete and there was a lot scaling boulders to "find the trail". I'm pretty sure we got off the loop… Luckily we did find the trial just before sunset. I learned a few valuable lessons that day.
Water is a must.
Stashed granola bars in your backpack can be a lifesaver.
Look for the little rock piles along the trail to make sure you're actually on the trail.
The Husband and I are smart people BUT we can easily loose the trail. Admire the views but pay attention.
Since my first hike in Rocky Mountain National Park I've become a more avid – and knowledgeable – hiker. There are a few essentials one should have in their hiking backpack, even if it's just a short, two-mile loop.
Water bottles: Everyone will tell you to drink water in the mountains, to the point that it's annoying. But they're right. You're at a higher elevation and you need to stay hydrated so pack a few bottles and drink up. And never finish your water until the hike is completed; you always want to have some left at the end of the hike to then finish.
Food: I can't tell you how many times having an orange, an apple or a handful of grapes has saved me during a hike. Pack a lunch, add a few extra granola bars or Power Bars to give you a boost of energy when you're feeling low. Or to get you through to finding the trail if you get off course.
Layers: Weather in Rocky Mountain National Park – or any higher elevation – can shift on a dime as clouds come through. It's important to bring layers, even in the heat of August you may find yourself wearing a coat.
Bug Spray: I love hikes along rivers or with a waterfall view but that means bugs – and a lot of them – make sure to have and apply bug spray before and during your hike.
Sunscreen: Most of us already apply sunscreen before we head out in the summer but in the mountains, at higher elevation it's even more important to do so. Even on cloudy days and in the winter months you can find yourself getting sunburned at higher elevations.
Whistle: This may sound silly but having a whistle if you're lost can help you be found. Whistle away.

Matches: Best to carry a pack of water proof matches in your hiking backpack in case you need to build a last minute fire.

Flashlight: And don't forget the batteries. (Make sure they work before you set out!)

Pocket knife: Pocket knives are general purpose tools with multiple uses and their pocket portability makes it the perfect tool for hikers.
Binoculars: There is so much see, especially wildlife that having binoculars really enhances the wildlife viewing opportunities and helps you keep a safe distance. Additionally, if you can't find your way, these may help you get back on track.
Magnifying glass: This is more helpful if you're planning on doing any hiking with kids. Checking out the bugs, plants and even the rocks with a magnifying glass can reveal more than you may expect. It's more of a nice to have than a necessity.
Resources for Hikes in Rocky Mountain National Park
Rocky Mountain National Park has a list of recommended hikes for visitors with details on distance, elevation and views to expect, it can be a great resource if you're planning hikes in Rocky Mountain National Park.
Additionally, I've found Rocky Mountain National Park Dayhiker's Guide to be helpful as well. It provides details on the hike itself, difficulty, change elevations, and what to expect along the way. With any of these books and online guides, finding the trail head can be challenging. The directions in many of these guides and online resources to finding the trail heads can be misleading and change due to weather, flooding, road work, etc. The husband and I have gotten lost more times than I'd like to admit trying to find a trail head to a hike. My advice, check with the guides say but then ask a Ranger at the information booth if you can to just confirm.
What are some of your favorite hikes in Rocky Mountain National Park?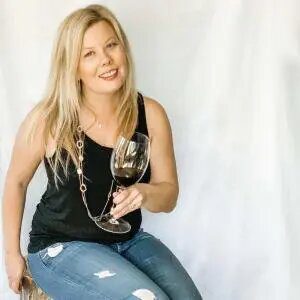 Elaine Schoch (pronounced the German way – Shock) is the editor and founder of Carpe Travel as well as an award-winning travel writer, wine judge, certified by the Wine & Spirit Education Trust (WSET) Level 2 and certified American Wine Expert. She is married to The Husband and has two kids, Princess One and Two – who's interest and knowledge in wine is quite extensive. Not to mention the stamps in their passports.