The Finger Lakes region of Upstate New York is consistently named among the best wine regions in the world. While Rieslings are the most popular style of wine, each of the 100+ wineries has their own take on the regional favorite – in addition to a wide variety of other styles. With the wineries spread out over 11 lakes, there are four wine trails that encompass the largest of the Finger Lakes. Choose a lake – or two – to visit, and enjoy the wineries along these Finger Lakes wine trails.
Cayuga Lake Wine Trail
Cayuga Lake is proud to be home to the oldest wine trail in the country. While there are only 14 wineries on the Cayuga Lake Wine Trail, they each bring their own flair to the region. Plus, all 14 are dog-friendly. So if you want to bring your pup on vacation with you, this is the place to do it!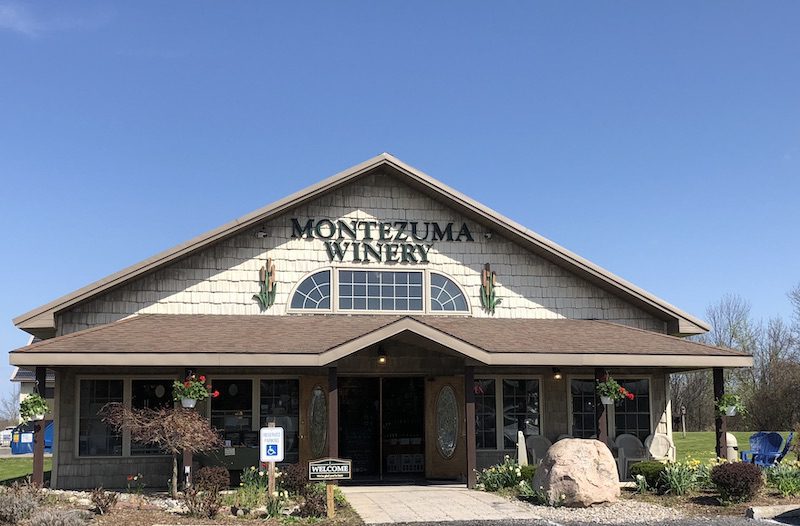 Cayuga Lake Wine Trail Events
Cayuga Lake's most popular wine trail events pair wine with plants. At the Flights & Florals event you get to sample wine and then take home enough potted plants to fill your garden! Then there is the Wine & Herb Fest where you sample wine, a dish made with their featured herb, and take home an herb from each winery. And if you're a carnivore who loves bacon, you have to check out Bacon on the Lakein which kicks off the year in the spring.
Seneca Lake Wine Trail
Seneca Lake is the largest of the Finger Lakes, so it should come as no surprise that the Seneca Lake Wine Trail is the longest. There are currently 29 member wineries along the trail – plus several other winery and brewery neighbors.
There are many Seneca Lake wineries worth noting. Three Brothers Wineries & Estates actually contains three different wine tasting rooms, each with a different style. They also have beer and hard cider. Miles Wine Cellars is in a historic – and haunted – old mansion with great wine and great views. Wagner Vineyards Estate Winery is one of the largest and offers a wide variety of wine and craft beer. Lastly, there's Glenora Wine Cellars, the oldest winery on the lake and it is a full winery resort.
Seneca Lake Wine Trail Events
Seneca Lake hosts one of the most famous wine trail events in the entire Finger Lakes. The Deck the Halls weekend sells out quickly every year. Why? Each participating winery gives out a Christmas ornament with their wine tasting, so you get to take home a fully decorated wreath! Throughout the spring they also have different themed weekends including pairings with chocolate, cheese, and pasta. Yum!
Keuka Lake Wine Trail
Keuka Lake is the most interestingly shaped of all the Finger Lakes, and has some of the best and most unique wineries to top it off. The tasting room and wine selection at Heron Hill Winery is not to be missed. Keuka Springs Vineyards specializes in award-winning Rieslings and Gewurztraminers, so be sure to try them.
Interestingly, some of my favorite wineries around the lake are not official members of the Keuka Lake Wine Trail. Like Pleasant Valley Wine Company, the oldest winery in the Finger Lakes. And while you're in the area, add Bully Hill Vineyards and Tabora Farm & Winery to your itinerary. You'll thank me later.
Canandaigua Lake Wine Trail
While often left out on the list of wine trails in the Finger Lakes, Canandaigua Lake is proud to have its own wine trail. Albeit small, the handful of wineries on the Canandaigua Lake Wine Trail produce some incredible wine. While you're visiting, head to Arbor Hill Grapery & Winery to enjoy their wine and some grape pie – a local favorite! If you liked visiting Heron Hill at Keuka Lake, check out their tasting room in Canandaigua as well. Then check out Hazlitt Red Cat Cellars, producer of the popular upstate wine.
Not all wineries in the Finger Lakes are on a wine trail.
Just remember, when visiting the Finger Lakes, only a fraction of the wineries in the region are participating members of the wine trails. So don't be afraid to wander down a random road and see what delicious sips await you.
FINGER LAKES WINE COUNTRY TRAVEL GUIDE
---
Sip in More of New York