By Marcela De Vivo, Contributing Writer
The summer months play host to hundreds of music festivals, many of which make great family outings, with entertainment that's enjoyable for kids and parents alike. While you might be tempted to assume that you would have to stay closer to home to find a family-friendly summer music festival, some of the biggest in the world provide an ideal family setting. Summer music festivals are usually quaint, laid back and often involve more than just listening to music. Food, dancing, gift vendors and lawn chairs are all part of the gig when you're attending one of these events, and you certainly don't have to worry about being overwhelmed by a chaotic concert atmosphere. In fact, the atmosphere is quite the opposite. Hence you get the enjoyable aspect of a music festival, along with the family-friendly and calm surroundings.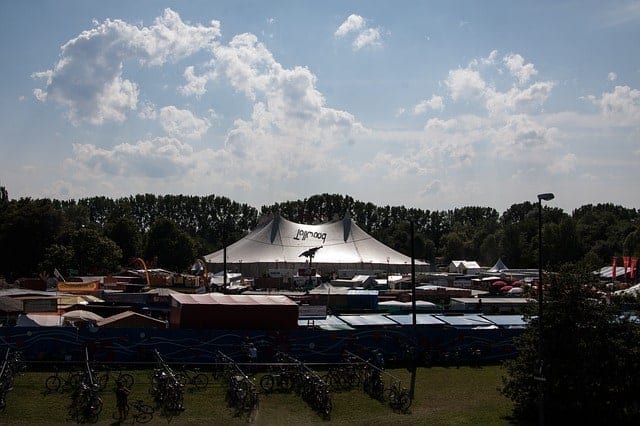 Four summer family friendly music festivals that do it well
1. Festival Au Bord De l'Eau, Sierre, Switzerland — You'll get plenty of excellent musicians, plus a family holiday feel with the Festival Au Bord De L'Eau, which takes place near a beautiful lake to compliment the mountainous surroundings. Lawn chairs are a must for this one, as you'll have plenty of time to enjoy both the music and the view of the Swiss Alps.
2. Finger Lakes Grassroots Festival of Music and Dance, New York, United States — It takes place in rural New York (not far from Ithaca) and attracts a wide range of people, including a lot of families.
Bluegrass, Irish, Classic Rock, Country and even Native American music are all part of what makes Finger Lakes a "grassroots" festival. You'll even have side items like an art barn and a healing tent (herbal remedies) to enjoy.
3. Cambridge Folk Festival, Cambridge, England — If laid back folk music is your thing, this festival has plenty to go around, with the added benefit of storytelling and the "chill-out" flower garden for your kids. You'll also get to choose from a wide variety of experimental ales to keep you in the spirit of the impromptu music sessions.
4. Satchmo Summer Fest, New Orleans, United States — New Orleans is a city that has one of the most musically rich histories of any in the United States, a heritage which is aptly captured in this blues and jazz festival. The event is set up as a street festival with tents in the middle of the city and makes room for plenty of dancing and local food that can be enjoyed and appreciated by all ages. Despite its size, the event manages to feel quaint and maintain a family-friendly atmosphere.
Something for Everyone
It's tough to find a suitable music festival (especially a large one) when you've got kids in the picture, yet there are some great options if you spend enough time looking.
Aim for festivals that are arranged around a city or culture with attractions that go beyond the music. This will usually mean a low-key atmosphere that will be much more entertaining and enjoyable to wider age range. You can prepare ahead for the festival by checking out online playlists, often offered by online radio or music streaming sites, which feature the bands and artists from the festival.
If you're able to find those, your chances of the whole family having an enjoyable experience will be pretty high.

Marcela De Vivo is a freelance writer and mother of three who loves traveling around the world with her family to enjoy a variety of music festivals. You can always find her listening to music in between music festivals as well. Follow her on Facebook and Twitter today.