Welcome to the city of Steamboat Springs! Ok, not really but hey, it's just a plane ride (or road trip) away. Being a history buff, lover of data points, fun facts – and the Olympics – I've put together a list of 16 things you may not know about the city of Steamboat Springs, aka Ski Town USA. Try quizzing your friends or kids on these next time you're visiting Steamboat Springs.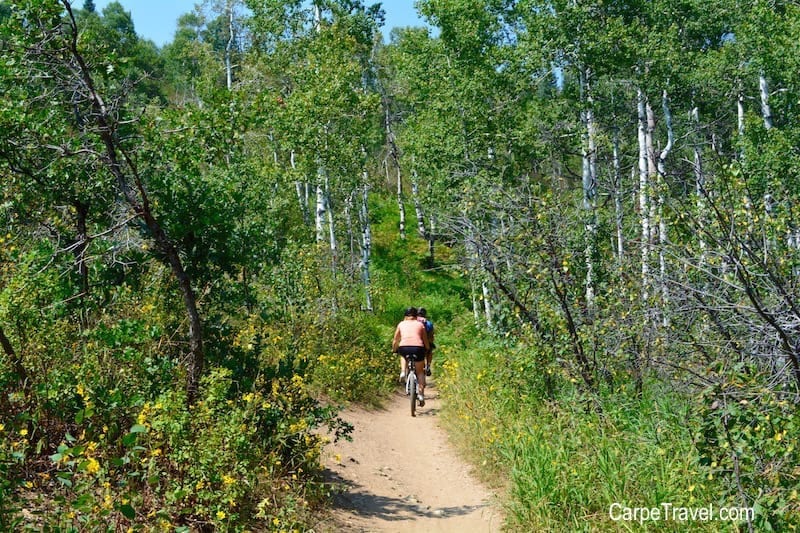 1. Steamboat has produced more winter Olympians than any other town in North America-record 88 and counting as well as several summer Olympians. Given this, it's also known as Ski Town USA.
2. In addition to being dubbed Ski Town USA, Steamboat Springs has also earned the title Bike Town USA. The area offers hundreds of miles of single-track, road riding, paved multi-use trails, and gravity specific downhill trails. As Bike Town USA, Steamboat Springs is working to become the ultimate destination for all cycling experiences.
3. Steamboat Springs was named by French trappers in the early 1800's who thought they heard a puffing or chugging noise, similar to a steam engine. Turned out to be a hot spring, thus Steamboat Springs was born. The Steamboat Spring still sits at the far end of town; however, it ceased to "chug" when the railroad bed was laid above it in 1908.
4. Howelsen Hill is named after Carl Howelsen, a Norwegian ski jumper who introduced recreational skiing into Steamboat Springs/Yampa Valley more than 100 years ago. It is the oldest continuously operating ski area in the West. It's also home to the Steamboat Springs Winter Sports Club.
5. The term "Champagne Powder" was coined by Kremmling rancher Joe McElroy who operated a rope-tow hill on Baker Mountain. It was James Temple who "got permission" to use the phrase in the late 1950's to promote the new Steamboat Springs ski area.
6. Steamboat Springs is in the Yampa Valley. The Valley derived its name from a popular plant grown in the area – Yampa, which is an edible, flowering plant that grows along the Yampa riverbank. Yampa roots contain rapidly assimilatable carbohydrates, and were used by hunters as a high-energy food to enhance physical endurance.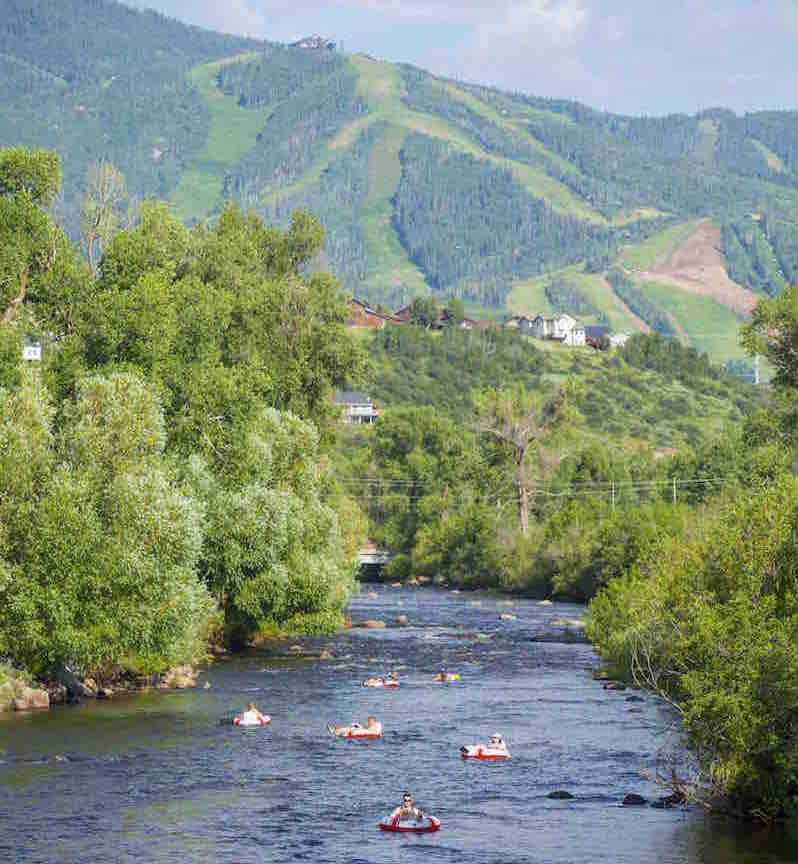 7. Steamboat Springs is made up of a complete mountain range: Mount Werner, Sunshine Peak, Storm Peak, Thunderhead Peak, Pioneer Ridge and Christie Peak. If you're a skier, boarder or mountain biker the diversity of the terrain makes it ideal for all levels of ability.
8. Local Steamboat ski racer and Olympian, Wallace "Buddy" Werner was killed on April 12, 1964 in an avalanche in Switzerland. The following February, the city renamed Storm Mountain to Mount Werner. Buddy was also remembered by the resort with the famous Buddy's Run.
9. In the summer of 1885, a year after Steamboat Springs was established as an official city, the first printing press came to town and began publishing the Steamboat Pilot. The first issue went out on July 31, 1885 and has been published weekly for a period and is now printed daily known as the Steamboat Today with the Sunday Edition named Steamboat Pilot and Today.
10. While winter activities and summer recreational sports are big drivers for the local economy in the city of Steamboat Springs and the Yampa Valley, cattle and sheep ranching have remained major industries. There are eight centennial ranches in the area – 100 years or more within the same family. (This is one of the main reasons I love Steamboat Springs – it's a REAL town, with so much more to offer outside of outdoor recreation.)
11. Steamboat Springs is accessible by nonstop air service from seven major U.S. from 11 major airports on key U.S. carriers – Alaska, American, Delta and United Airlines, featuring convenient connections from more than 300 airports nationwide and worldwide.
12.The building that housed the first hospital in Steamboat Springs is now the Old Town Pub.
13. More than 150 mineral springs have been identified in the Yampa Valley, including the famous Steamboat Springs. The Yampatika Ute and Arapaho Indian tribes visited the Valley regularly for its mineral or "medicine" springs, which were considered sacred places of physical and spiritual healing. A few of the more famous springs include Litha Springs, Strawberry Park Hot Springs, the Heart Springs at the Old Town Hot Springs, Soda Springs.
14. When driving into Steamboat Springs you start seeing big yellow signs about 100 miles outside of town telling you to visit F.M. Light & Sons when you reach town. The store is one of the oldest businesses in Steamboat Springs, established in 1905. F.M. use to travel throughout northwest Colorado and Wyoming selling merchandise. Find more unique facts here, note in particular the amazing information on the Signs tab.
15. Steamboat Springs began allowing snowboarding in 1987; Vail also lifted its ban the same year. (Breckenridge was the first ski area in Colorado to allow snowboarding in 1985 The now defunct Berthoud Pass Ski Area was the first to allow snowboarding on the slopes in the state of Colorado. Aspen Mountain held its ban until 2001.)
16. On Seventh and Yampa Street you'll find the beginning of what will be Steamboat's own "Walk of Fame". Bronze plaques are being embedded in the sidewalk to represent a plaque for each Steamboat Olympian.
Have you been to Steamboat Springs?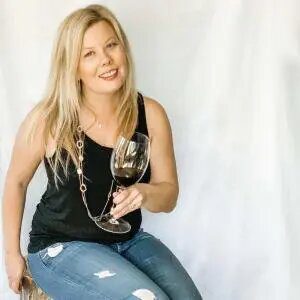 Elaine Schoch (pronounced the German way – Shock) is the editor and founder of Carpe Travel as well as an award-winning travel writer, wine judge, certified by the Wine & Spirit Education Trust (WSET) Level 2 and certified American Wine Expert. She is married to The Husband and has two kids, Princess One and Two – who's interest and knowledge in wine is quite extensive. Not to mention the stamps in their passports.