I might be the worst wine writer out there since I rarely acknowledge wine holidays. Yes, there is a day each month dedicated to celebrating a different wine and its grape. For me, every day is a celebration of wine. 😜
Buuuuut, since I've been asked to start showcasing different wines on their designated holiday I thought it was about time I made a list. One I could refer back to. That said, you get to have access to it now too!
If I've missed any wine holidays on this list, let me know in the comments. Cheers!
Wine Holidays 2023
February 1, 2023: International Furmint Day
February 16, 2023: International Syrah Day
February 18, 2023: Global Drink Wine Day
February 25, 2023: Open That Bottle Night (last Saturday in February)
March 3, 2023: Mulled Wine Day
March 13, 2023: International Riesling Day
March 21, 2012: World Vermouth Day
April 14, 2023: Tannat Day
April 17, 2023: Malbec World Day
May 5, 2023: International Sauvignon Blanc Day (first Friday in May)
May 9, 2023: World Moscato Day
May 17, 2023: Pinot Grigio Day
May 25, 2023: National Wine Day (USA)
May 25, 2023: International Chardonnay Day
June 18, 2023: International Drink Chenin Blanc Day
June 21, 2023: World Lambrusco Day
June 23, 2023: International Rosé Day
July 27, 2023: Shiraz Day
August 1, 2023: International Albariño Day
August 4, 2023: National White Wine Day
August 18, 2023: International Pinot Noir Day
August 13, 2023: International Prosecco Day
September 1, 2023: International Cap Classique Day
September 7, 2023: International Cabernet Day
September 8, 2023: National Chianti Day
September 9, 2023: International Box Wine day
September 10, 2023: International Port Wine Day
September 15, 2022: International Grenache Day (3rd Friday in September)
October 5, 2023: Vranec World Day
October 6, 2023: National Orange Wine Day
October 14, 2023: International Pinotage Day (2nd Saturday of October)
October 26, 2023: Carignan Day (last Thursday in October)
October 27, 2023: Champagne Day (4th Friday in October)
November 1, 2023: International Xinomavro Day
November 7, 2023: International Merlot Day
November 9, 2023: International Tempranillo Day (2nd Thursday of November)
November 16, 2023: Beaujolais Nouveau Day (3rd Thursday in November)
November 24, 2023: International Carmenére Day
December 1, 2023: International Maratheftiko Day
December 4, 2023: Cabernet Franc Day
December 16, 2023: Pinot Meunier Day
December 20, 2023: Sangria Day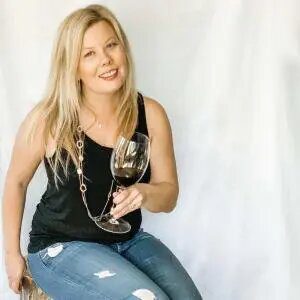 Elaine Schoch (pronounced the German way – Shock) is the editor and founder of Carpe Travel as well as an award-winning travel writer, wine judge, certified by the Wine & Spirit Education Trust (WSET) Level 2 and certified American Wine Expert. She is married to The Husband and has two kids, Princess One and Two – who's interest and knowledge in wine is quite extensive. Not to mention the stamps in their passports.