We've identified 10 of the best Ohio wineries to sip in based on the experiences offered and award-winning wines.
By Robin Shreeves, Contributing Writer
Two hundred is a lot of anything, when it comes to wineries to choose from it can be daunting. To help you plan a grape excursion to Ohio wine country we have poured a taste of the top 10 Ohio wineries to sip in.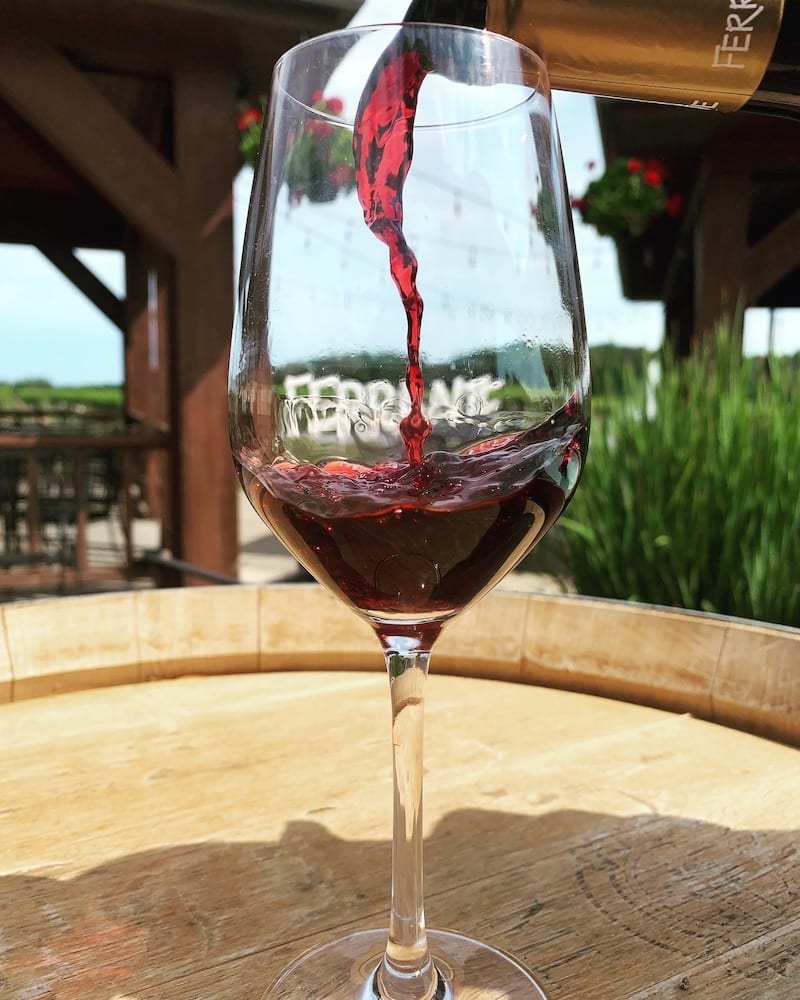 In the 1800s, Ohio had a promising wine future. The early part of the century saw success with semi-sweet wines produced from Catawba. Then, German immigrants brought additional grapes and winemaking techniques and created the "Lake Erie Grape Belt." Prohibition destroyed the state's wine industry. It wasn't until the later half of the 1900s that the wine industry recovered.
Ohio now has 200 wineries and five AVAs – Lake Erie AVA; Isle St. George AVA; Grand River Valley AVA; Ohio River Valley AVA; and Loramie Creek AVA – that create wines from native grapes, hybrid grapes, and vinifera (traditional European grapes).
Top 10 Ohio Wineries to Sip In
Vermilion Valley Vineyards
Located along the Vermilion River Watershed, Vermilion Valley Vineyards focuses on producing quality wines using super sustainable practices. This boutique Ohio winery makes only estate grown wines. Their bottlings are dry, but they also make a small number of sweeter wines, as well as pear cider, sangria with an apple cider base, and honey mead.
The estate is tranquil and rustic. Weather permitting, guests can enjoy wines and a limited light snack menu outside by the pond while listening to live music on weekends.
LOCATION: Vermilion Valley Vineyards, 11005 Gore Orphanage Road, Wakeman, OH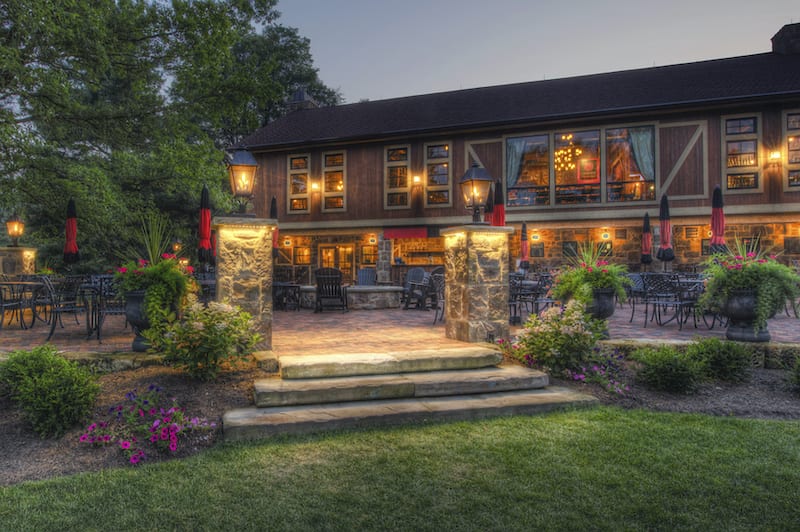 Gervasi Vineyard
From the outdoor Piazza on Gervasi Vineyard's estate with views of the winery's spring-fed lake, visitors to Gervasi can enjoy wine from their portfolio of 30+ varieties, including three grown right on the premises. They can also dine, enjoy live music, and bring their dogs on Tuesday evenings.
Guests don't need to leave after a day of wine tasting. They can stay at The Casa or The Villas on the estate – luxurious suites with complimentary breakfast each morning.
LOCATION: Gervasi Vineyard, 1700 55th St, NE Canton, OH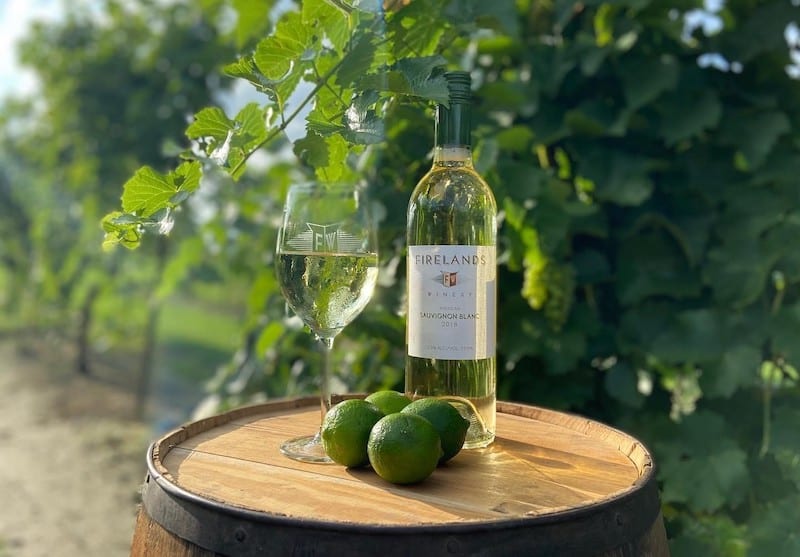 Firelands Winery
Firelands Winery has a long winemaking history – the property was home to Mantey Winery in 1880. Now, it's the largest producer of wines in Ohio with bottles that win both national and international awards. Wines with their Firelands label are made from vineyards around the winery, including the gold medal winning Firelands Gewurztraminer.
There's plenty for visitors to enjoy at Firelands including curated flights of wine for tasting, live music, and Osteria Gusto, where the wines are paired with pizzas, sandwiches and salads.
LOCATION: Firelands Winery, 917 Bardshar Rd, Sandusky, OH
Dragonfly Vineyard & Wine Cellar
The emphasis is on conversation and connection at Dragonfly Vineyard and Wine Cellar where friends can meet and sample wines. During the warmer months, guests can find seating throughout the 4-acre vineyard – looking at the grapes that will be future wine – while enjoying chilled wines and wine slushies and listening to live music. In the colder months, they can sit in front of the fireplace in the tasting room, cozied up with a glass of red like Dragonfly's celebrated Cabernet Franc.
The majority of the winery's 25+ offerings come from grapes on the estate or from neighboring vineyards. The staff at Dragonfly can suggest wine pairings for the winery's kitchen light sandwich and snack offerings.
LOCATION: Dragonfly Vineyard and Wine Cellar, 710 W. Herr Rd, Urbana, OH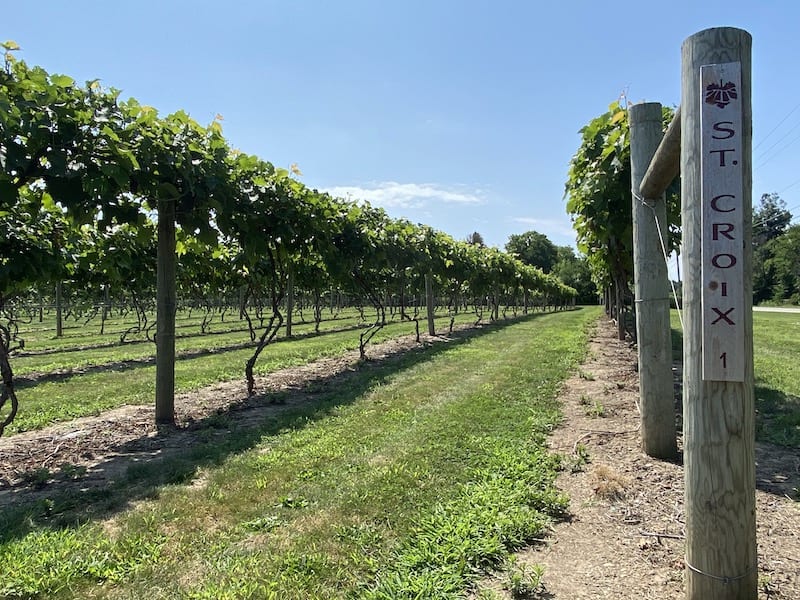 The Vineyards at Pine Lake
There are no shortages of picturesque Ohio winery locations, and The Vineyards at Pine Lake is one not to be missed. Located on Pine Lake, the winery offers three estate grown wines plus several other quality bottles made at the winery.
Guests can dine at The Tasting Room Restaurant overlooking Pine Lake or, on special occasions, taste in a luxury tented experience with groups of friends. While there, don't miss the Pine Lake Brewing Company on premise.
M. Cellars
This family owned Ohio winery in Geneva is located in one of the state's most prestigious wine regions, producing wines mainly from their estate vinifera. Visitors to M.Cellars enjoy these fine wines on the patio, overlooking a panoramic view of the vineyards, or from the cozy tasting room.
With occasional live music, food trucks and hosted communal tasting and walking tours of the winery and vineyards, there's more to do than simply sip red, white, rosé, and some of the state's best sparkling wines.
LOCATION: M Cellars, 6193 S River Rd W, Geneva, OH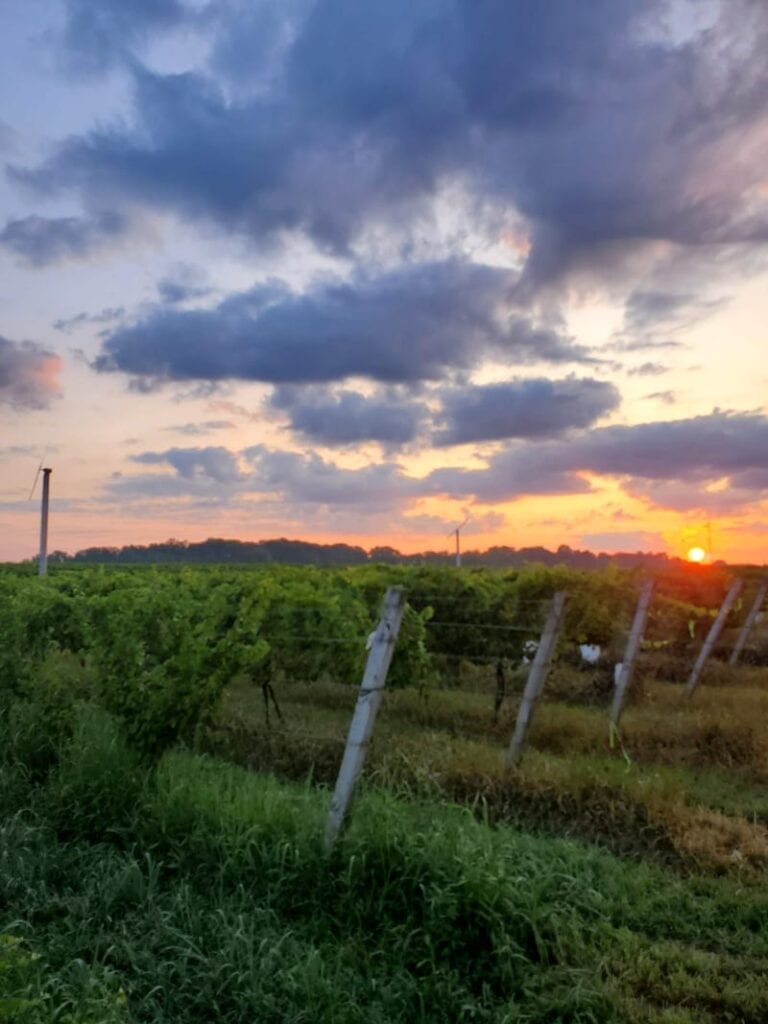 Ferrante Winery
The Ferrante Family has been producing wine in Ohio since the 1930s, and third-generation winemaker Nick Ferrante builds on over 80 years of tradition to create nationally and internationally award-winning wines for Ferrante Winery. Their 2017 Gewurztraminer and their 2017 Vidal Blanc were both named Best of Class the respected San Francisco Chronicle wine competition in 2019.
The welcoming staff is ready to share the wines, the stunning estate scenery, and plenty of live music with guests. With an onsite kitchen offering Italian American fare, this Ohio winery is has its food and wine pairings at the ready.
LOCATION: 5585 State Route 307, Geneva, OH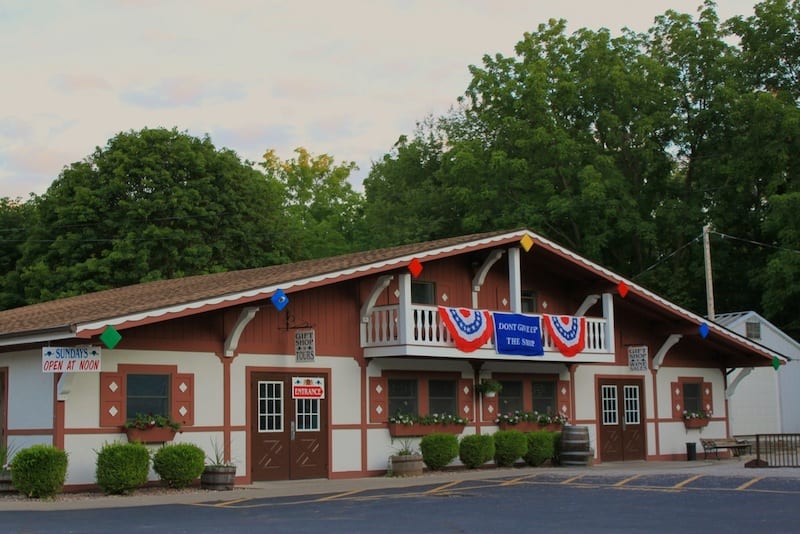 Heineman's
One of the best Ohio wineries to visit as a family, Heineman's is the oldest continuously operating family owned winery in the state. Founded in 1888 by German immigrant Gustav Heineman, the third, fourth and fifth generations now carry on the family winemaking tradition. In addition to 30 crowd-pleasing wines to enjoy in the estate's beautiful wine garden or tasting room, visitors are invited to lend a hand when it's time to bottle wine.
Kids will love touring the Crystal Cave under the winery. The cave's walls are covered in crystals that range from 8 to 18 inches long. Proceeds of tours of the cave helped save the winery during prohibition.
LOCATION: Heineman's, 978 Catawba Avenue, Put-In-Bay, OH
Buccia Vineyard
Estate grown, cool climate wines are the specialty at Buccia Vineyard, including wine made from Agawam. Buccia is one of the only, if not the only, wineries growing the grape and producing wines from it. Recently redesigned, the winery and tasting room welcomes guests with wine pairings for cheese, charcuterie and other light snacks. This boutique Ohio winery is a great place to make a stop when touring Ashtabula County Covered bridges.
Buccia Winery invites guests to continue their casual yet elegant winery visit by staying the night. Visitors can book one of Buccia's four guest suites, each with a private hot tub and a private patio that overlooks the vineyards. Breakfast is left outside each suite's door in the morning.
LOCATION: Buccia Vineyard, 518 Gore Rd, Conneaut, OH
Silver Crest Cellars
One of the newest Ohio wineries in the Northeastern part of the state, Silver Crest Cellars has a long history of grape growing – dating back to the 1930s. Using estate grapes and those from other local growers, Silver Crest produces wines from grapes like Riesling, Cabernet Sauvignon, and Cabernet Franc as well as local, historical varieties and blends.
Silver Crest is a favorite winery of RVers. Through Harvest Hosts, campers can park their RV on the property and spend some time enjoying the winery, hiking to a nearby river, and enjoying a peaceful evening in the comfort of their own vehicle safe on the winery's property.
LOCATION: Silver Crest Cellars, 4511 Bates Road, Madison, Ohio
WHERE TO SIP. STAY. THINGS TO DO.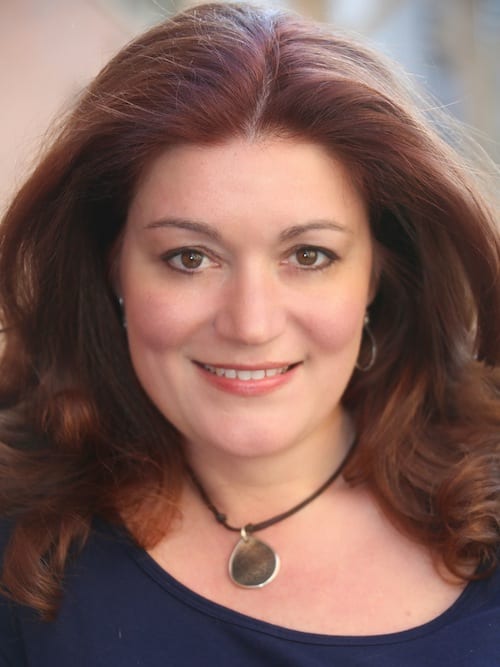 Robin Shreeves is a drinks journalist and lifestyle features writer. Her wine writing has appeared in dozens of print and online publications including Wine Enthusiast, VinePair, Courier Post, Spirited magazine, Edible Philly, Edible Jersey, USA Today, and Drink Philly. A champion of wines from the mid-Atlantic region, she co-hosts an East Coast Wine chat on the Clubhouse app Sunday nights at 7pm. Her writer's website Wine & Wonder has a weekly roundup of East Coast Wine News posted each Monday.