It's summer and we're back in Colorado for the next few months. As the summer temperatures continue to rise, finding activities to beat the heat is key. Yes, the pool, white water rafting, paddle boarding and escaping to the high country top my list but they're not always do-able, especially on a Thursday afternoon. Enter GameWorks, Denver's new gaming and dining destination that claims to keeps the kids and "kids at heart" cool, entertained and fed.
Last week the Princesses and I were invited to check out GameWorks. I'm not much of a "gamer" nor are my kids so I was a bit apprehensive about just how much fun we were going to have. Given it was going to be nearly 100 degrees outside, we decided to skip the pool and head into the air-conditioning for a day of laser tag and video games.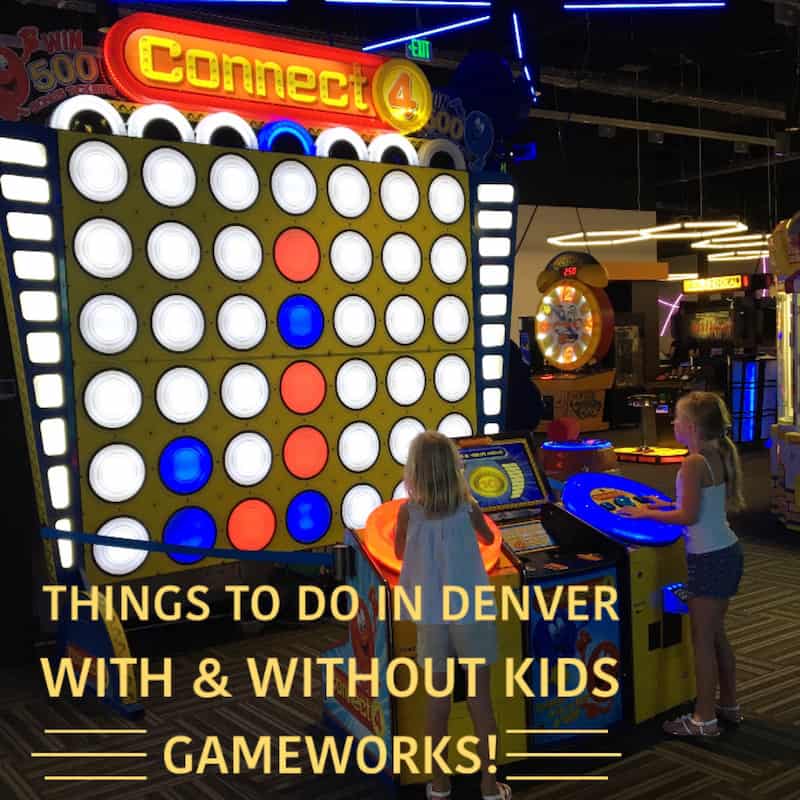 GameWorks in Denver – Game On!
GameWorks recently opened its doors in the Shops at Northfield Stapleton in Denver, this is the the first entertainment and dining center in Colorado for the national chain and is becoming Denver's newest eSports LAN gaming center. Boasting 36,000 square-feet, GameWorks is chock-full of video and arcade games, offering a broad mix of classic and modern gaming experiences and is continuously adding new games. The manager did tell me he expects to add eight to 10 more nostalgic games in the coming months, think Galaga, Centipede, Ms. PacMan.
We're not talking just video and arcade games though. GameWorks is also filled with big screen TVs for catching the game, a full-service restaurant and bar and Denver's newest eSports LAN gaming zone. Not to mention a two-story G- Force laser tag arena offering enough laser tag phasers to build a small army. This is not the laser tag I grew up with…it is beyond cool. Really. Seriously. Cool.
By the numbers, here's a line-up of the fun to be had at GameWorks in Denver.
Laser Tag
Fashioned after the ever-popular League of Legends battle arena, G-Force at GameWorks is the largest, split-level laser tag arena in the Front Range. Stocked with 24 phasers, the 5,500 square-foot arena offers teams more than 25 different game options packed into 15-minute battle sessions.
Princess Two who is a young seven-year-old, didn't care for the laser tag, she was actually very nervous about being "shot". (I'm afraid we allow our children to watch too much news…) Yet, Princess One, who is eight, going on 16 could have played for hours. To be honest, I could have too. It was soooo fun. Really. Seriously. Cool.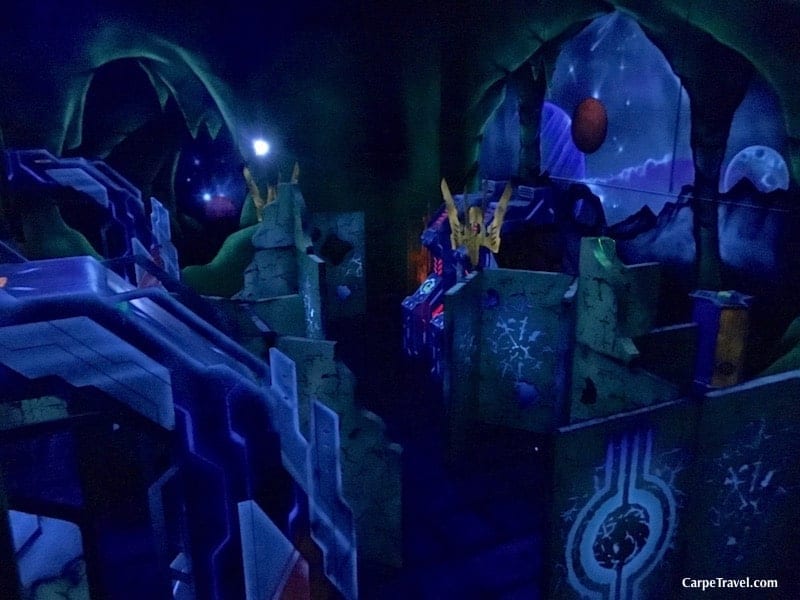 Arcade Games
With more than 160 games and 210 player stations, GameWorks offers players as young as five years old a fun gaming destination. You'll enjoy a mix of video games, pinball machines, electro-mechanical games, redemption games, merchandisers and air hockey tables.
My favorites – the giant Connect Four, Grand Piano Keys, Kung Fu Panda and Down the Clown. Ok, the kids liked them too, although I think they preferred the more modern games…Jurassic Park, Star Wars, Guitar Hero, and Typhoon, which is kind of like a simulated roller coaster ride.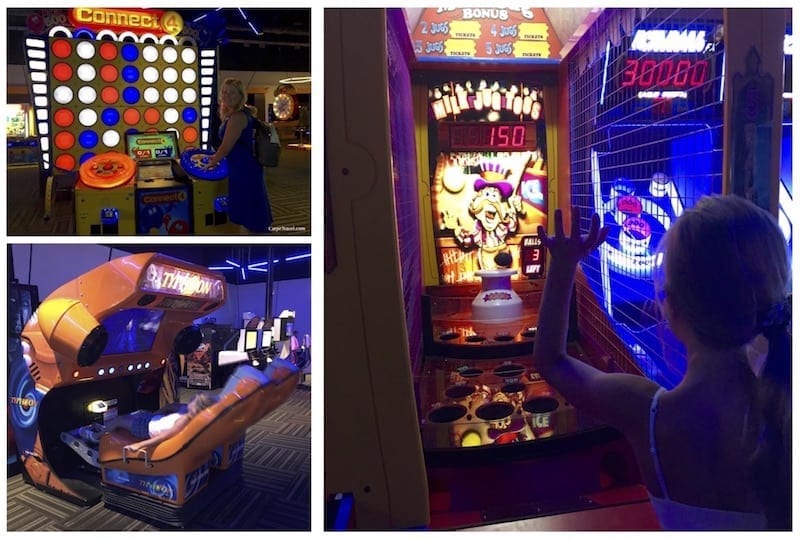 eSports Zone
Home to Denver's newest eSports LAN gaming zone, GameWorks gives "gaming athletes" a new destination to flex their competitive gaming skills.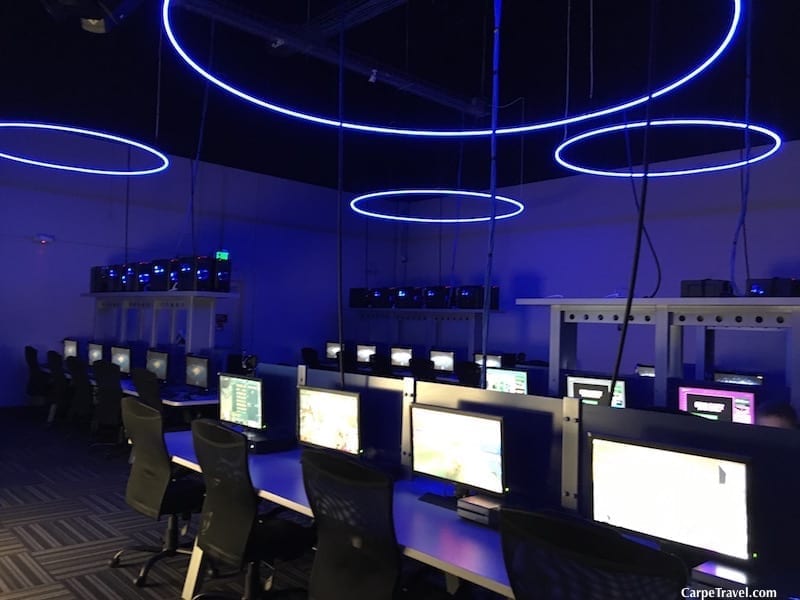 The Bottom-line
Spending the day at GameWorks turned out to be a lot of fun this non-gamer family. And, one that will be repeated. While there are a ton of modern games to be played we ended up spending most of our time with the classics…and of course in the laser tag arena. When it came time to leave, dragging the kids out became the next game.
The Bottom, Bottom-line
Geared for kids as young as five, .. The Princesses give it two-thumbs up!
Know Before You Go
On Friday and Saturday nights it's 21 years of age and up after 10pm.
Summer Deals
Looking for ways to escape the summer heat, GameWorks has its summer lineup of specials making every day the perfect day to head for the big indoors. Summer specials include:
Monday and Tuesday | 3-hour continuous play for only $20
Thursday | $10 all video game play from 5pm to close
Sunday | Family 4-pack includes large 16" 1-topping pizza and (4) 1-hr. video game cards
Everyday | Dine & play includes $15.99 for select entrée and 1-hr. video game card or $22.99 ?select entrée and 2-hr. video game card