One of my favorite things to do in Toronto is to visit St. Lawrence Market. As one of the major markets in Toronto, with the other being Kensington Market it's seriously a foodies mecca. And for good reason…
A Little About St. Lawrence Market
The St. Lawrence Market Complex is made up of three main buildings: The South Market, the North Market and St. Lawrence Hall. The North Market is home to the Farmers' Market, the largest in Toronto, that takes place on Saturdays starting at 5 am. The Farmer's Market began back in 1803 and continues here today. Most recently National Geographic rated the St. Lawrence Market's Farmers Market as the Number ONE Food Market in the World. In other words, you must go if you're in town on a Saturday.
The main and lower levels of the South Market are open daily and are home to more than 120 specialty vendors selling fruits, vegetables, meat, fish, grains, baked goods, dairy products and wine – Canadian wine! I have to admit, walking through the South Market is an experience. The main level is filled with mounds of olives, rows of cheeses, meat vendors with hundreds of selections, a bakery area that's a bit like heaven and yes, even wine tasting.
If you haven't tired Canadian Ice Wine I must ask you – why not? I had not until my visit to St. Lawrence Market and I learned quite a bit about how Ice Wine is made and produced in Canada. It's rather impressive that the grapes are essentially turned to raisins and produce a single drop of juice, which explains why the bottles are small and the productions are limited.
Peameal bacon sandwiches are considered to be a signature dish of Toronto and the best place – or most famous place – to get one is at St. Lawrence Market. So just what is a Peameal bacon sandwich? It's amazingly delicious! It's not the type of bacon you find in the States and it's not really "Canadian bacon" either. Peameal bacon is made from boneless pork loins, short cut from the leaner portions of the loin. Smokeless and tender, it's sweet pickle-cured and rolled in a traditional golden cornmeal coating. You can add a little more protein to your sandwich with the addition of an egg and cheese – makes for the PERFECT breakfast sandwich. There are a few vendors selling Peameal bacon sandwiches at St. Lawrence Market, I recommend you try Carousal Bakery.
The lower level of the South Market at St. Lawrence Market is home to more flowers, plants and vendors selling clothing, art work and jewelry. I found it a bit strange to see signs saying "no photographs" but soon learned why when a friend began snapping photos at a vendors booth. We were practically chased out of the market by said vendor. Apparently, they do not want their work "stolen" or reproduced. So, just a tip – don't take photos in the lower level. 😉
Enough with the shopping and food – are you hungry yet – here's a little history lesson for you. The first permanent city hall and jail house was located in what is today the bottom level of the St. Lawrence Market during 1845 to 1899. Then in 1899, the City of Toronto decided to vacate the building and move to a new city hall located on Queen and Bay Streets – now referred to as "Old City Hall". The "New City Hall" is across the street. Remnants of the jail house can still be seen though with a few prisoner chains hanging from the walls in the back, storage rooms. If you're interested in touring St. Lawrence Market and/or Toronto, check out Bruce Bell Tours. He's very entertaining and knows more than most history books.
Visiting St. Lawrence Market
If you're going to visit St. Lawrence Market, here are a few things to know.
Location
Lawrence Market is located on the southwest corner of Front and Lower Jarvis Streets in Toronto.
Hours
Tuesday, Wednesday, Thursday: 8 am to 6 pm
Friday: 8 am to 7 pm
Saturday: 5 am to 5 pm. (South Market and Farmer's Market)
Closed Sundays and Mondays.
Parking
City of Toronto Green 'P' parking lots are located south behind the South Market Building, at Lower Jarvis Street and the Esplanade and in the parking garage on the east side of Lower Jarvis Street adjacent to the South Market, just below Front Street. On Saturday's, Market shoppers get the special rate of $2.00 for the first two hours at this Green 'P' parking lot.
Accepted Payment Methods
Accepted forms of payment differ between vendors. All vendors accept cash, many accept Interac or major credit cards. There is a TD Bank machine located at the front of the North Market. In the South Market, there are a number of ATMs available throughout the building on both levels.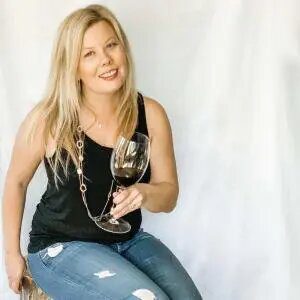 Elaine Schoch (pronounced the German way – Shock) is the editor and founder of Carpe Travel as well as an award-winning travel writer, wine judge, certified by the Wine & Spirit Education Trust (WSET) Level 2 and certified American Wine Expert. She is married to The Husband and has two kids, Princess One and Two – who's interest and knowledge in wine is quite extensive. Not to mention the stamps in their passports.