Day two of my travel to Lake Como brought more rain. Ah well, it wasn't pouring as it had in Milano or Bellagio (or my first 18 years in Vancouver, Wash.) I still had hiking on the brain and no way was I missing it.
Things to do in Lake Como
My plan for the day: a trip for groceries of cheese, salumi, bread, and water, then off to hike the popular Varenna Castle. Rick Steve's cautioned that it's a steep hike, but it only takes 30 minutes. How bad can it be, I mean really? You're talking to a Colorado girl here. Ha, famous last words. That climb was no joke! I'm wishing I'd monitored my elevation gain on my Garmin.
Varenna in Lake Como
It was an interesting place, a falconry training center. What is that, you ask? If you guessed birds of prey, you are correct. Fascinating to see these birds just chilling (and squealing) in an invisible circle in front of the castle. The cost is 4 euro to enter. I thought about not paying it, but since I did that crazy climb I thought I best check out the views. I was not disappointed. Wow.
View from the Castle to Varenna
I did the obligatory three minute walk around the castle, but was more enamored with the lake view. Oh, and there were these creepy paper mache looking statues, sans faces. I was just waiting for one to jump up and yell, "BOO!" or at least start floating around. I couldn't bring myself to get too close. But, I also couldn't stop staring at them. Ugh – so eerie. Apparently they do art shows up there sometimes, so it was part of the artistry angle.
Creepy white statute appreciating the view of Varenna
I attempted a longer hike to the town of Ballano, but with the rain and cobblestone, I turned back after about 45 minutes. The trail wasn't clear and I'd ended up on a main street. It seemed best to abort mission and head back the way I'd come.
Sigh, I'd really had high hopes for hikes similar to the Cinque Terre, along the water, lots of people passing along the way. Don't get me wrong, the Lakes are amazing, but I adore the Cinque Terre. The Lakes are quite, relaxed, serene. To me, it feels like it's more of an older crowd. The Cinque Terre has a young energy with more color and excitement. I half wished I'd done two nights in the Lakes and two nights in the Cinque Terre en route to Piemonte. But, with the recent rains I suspect some of the trails would have been closed in the Cinque Terre, so I'll be happy with my lake front views.
I headed back to town to eat my lunch of salumeria procured proscuitto, salumi, cheeses, nectarines, and fresh bread. It was so fresh and so good. Lunch for the next few days!
Then, I got crazy and decided to RELAX. Okay, let's get real for a second. It's hard to relax on vacation. I mean really relax – especially when you've gone so far away. Doesn't it always feel like you need to be doing something? But, in Lake Como it's so hard not to relax. With the rain pouring down I grabbed my computer, rain jacket and books, then headed to the lake front for outdoor seating and vino. Who am I? I just chilled. I must have sat there for about three hours, sipping wine, writing…for a moment I felt like I was going to hell for "wasting" time on this Italian vacation. Then, I looked out at the water, heard the waves lapping and I decided there was no way hell could exist in a world with the beauty before me. Yeah, I was gonna suck it up and enjoy doing nothing. Even if it killed me.
After recharging I opted to explore more of the area. I did the quick ferry ride over to the town of Menaggio. It's a quaint place, but Varenna is way more beautiful. Totes (or is it tots? it's unclear…) I headed up the lake walk – you know, because one cannot walk along too many lake fronts in Como (still no George sightings).
I headed back to Varenna for dinner at a little ristorante off the main square,
Amazing fresh catch of fish soup
Borgo Vino. A super cute, teeny tiny little place. I had a fish soup to start. It was delish, bursting with fresh calamari, shrimp, clams, mussels – oh my! The waiter took good care of his patrons, checking on us frequently, never letting anyone sit too long unattended. It was refreshing…since that's rarely the case in Italy.
I finished the night sitting by the water, watching the lights twinkle across the water.
One more day here, then it's back to Piemonte. I have three wine tours planned! Can't wait!
Ciao Ciao!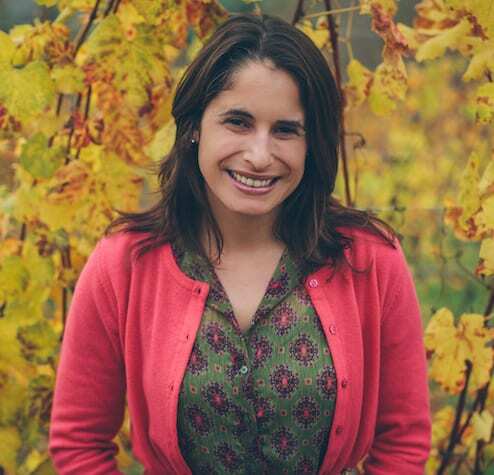 Valerie and her son Il Ragazzino reside in Barolo, Piedmont, Italy, by way of Denver, Colo. She runs a custom Italy travel planning business while moonlighting as a marketing consultant for European wine and travel companies. She has been featured in Wine Enthusiast, Food & Wine Magazine, Open Skies (Emirate Airlines inflight magazine), and more. Follow her expat and wine chronicles here https://linktr.ee/valeriekq.