CARPE TRAVEL WINE 101:
GET TO KNOW THE GRAPES
Pinot Blanc (pee-no blonk) is the white grape mutation of the wine world's beloved Pinot Noir grape. Found mostly in Germany and Northeastern Italy's Alto Adige region (called Pinot Bianco), these wines show fresh peachy dry notes. The white grape originated in Germany where it is called Weissburgunder ("We-sss-burg-under").
Pinot Blanc is a popular international variety and the youngest member of the Pinot family. The varietal, known for its delicate floral notes and rounded acidity, is a darling among winegrowers thanks to its blending abilities with other white Pinot varieties.
WHAT TO KNOW ABOUT THE Pinot Blanc GRAPe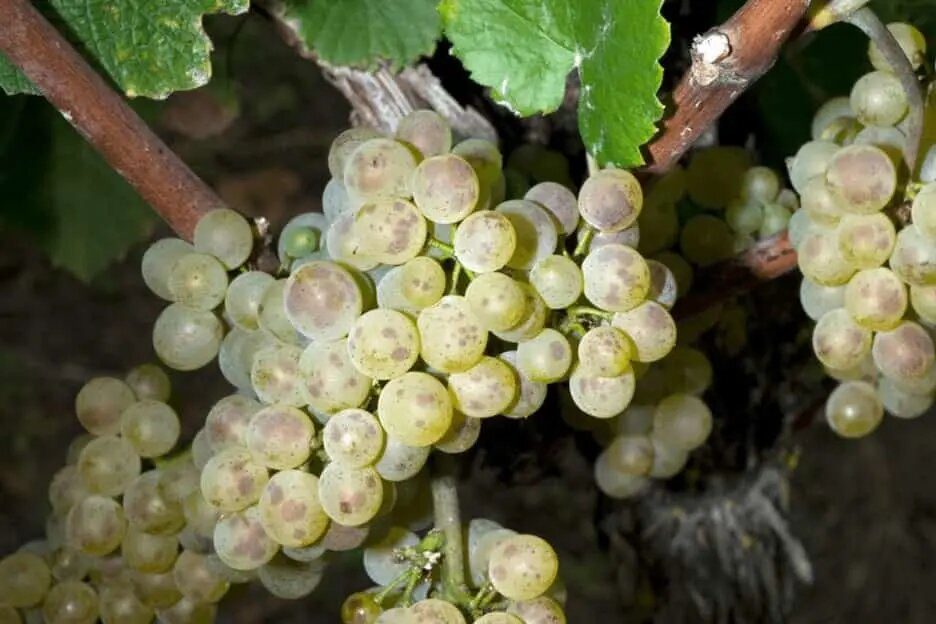 Fun Fact
Pinot Blanc is often regarded as Chardonnay's step-sister; like Chardonnay, it produces a similar medium- to a full-bodied wine with good acidity and responds well to oak aging.
Pinot Blanc wines from its homeland of Alsace are marked by almond aromas with a hint of spice. It produces full-bodied dry white wines with apple, pear, and citrus aromas. It is also the primary variety used in the region's sparkling, Crémant d'Alsace.
Pinot Blanc's lighter flavors often include citrus, melon, pear, apricot, and perhaps gravelly or mineral undertones. Dominant flavors include pear, white peach, yellow apple, apricot, lemon zest, almond, creamy, sunflowers seeds, gravel, minerals, and slate.
WHERE TO FIND THE Pinot Blanc GRAPe
Popular the world over, Pinot Blanc's top expressions come from Alsace, Austria, and Germany. The grape's home is in Alsace where it is somewhat overshadowed by Riesling and Gewurztraminer.
FRANCE
As noted, Merlot is The Pinot Blanc grape is still permitted in many Grand Cru vineyards as well as in the Champagne blends, playing second fiddle to Pinot Noir, Chardonnay, and Pinot Meunier. Top expressions come from Alsace.
ITALY
In Italy, Pinot Blanc is known as Pinot Bianco and is popular for sparkling wine production in Italy's Franciacorta wine region. In Italian, Franciacorta literally translates to 'short France' because its terroir is reminiscent of Champagne.

GERMANY AND AUSTRIA
Weisser Burgunder is called White Burgundy (not to be confused with the hallowed White Burgundy of France). In Germany, its wines are usually light and refreshing, but in Austria, it can be used to produce luxuriously sweet and textured Trockenbeerenauslese.
PINOT BLANC SYNONYMS
Pinot Bianco, Weissburgunder, Weisser Burgunder, Beli Pinot, Klevner (Alsace), Blanc Vrai (Champagne).
How to enjoy pinot blanc Wine
Pinot Blanc Food Pairings
Quiche Lorraine, Swiss cheese, pad thai, ramen, sushi, oysters, clams, seafood, chicken, and yellow curry chicken.
Practical Tips for Drinking Pinot Blanc Wine
Glassware: For a still Pinot Blanc, a conventional white wine glass works just fine. For sparkling, the debate rages on: to flute or note to flute? Give more traditional white glasses a go and compare with flutes to see if you notice a difference. Then, decide for yourself!
Shelf life: Pinot Blanc wines tend to be best younger; recommended drinking window is about 18 month to 2 years.
Bottle Prices: Average bottles cost between $10 – $15.
When is the Right Mood for pinot blanc Wine?
Oyster Worthy
Celebrations
Card Game
;
Merlot Drinkers
Summer Beach
Party
Clam Bakes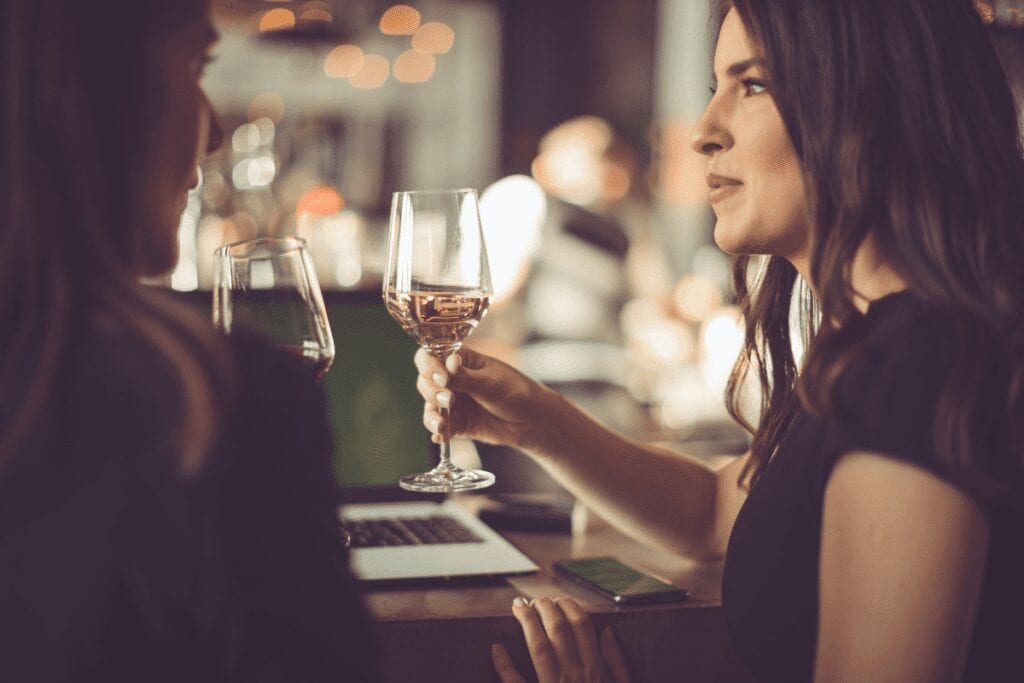 Pinot blanc WINE RECOMMENDATIONS
Looking for recommendations on Pinot Blanc wines? Here are a few suggested sips.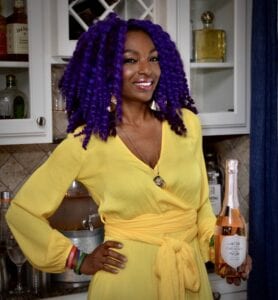 Carpe Travel collaborated with Maia Parish to compile the grape varietal overviews. Maia Parish is an award-winning events producer, sommelier, wine judge, and media consultant. She lives in Denver, Colorado and likes to eat copious amounts of food. You can find her here www.linktr.ee/thewinemistress.