When it comes to visiting Illinois wine country, the first step is to decide if you want a city or country wine experience. Illinois is a spacious state with two official AVAs and 150 wineries. In other words, you can't see it all in three days, or even three weeks.
To wet your palate and sample Illinois wineries we suggest starting your Illinois wine adventure on the Northern Illinois Wine Trail and exploring the wineries from Galena to Chicago for an urban experience. Then taking another wine vacay in the southern tip of the state to visit the Shawnee Hills Wine Trail for an authentic wine country immersive tour.
We have more on all seven wine trails in Illinois and a full Illinois Wine Travel Guide if you want to pour into more Illinois wineries.
Experiencing Illinois Wineries City Style
The Northern Illinois Wine Trail extends from Galena in the west to Chicago in the east. Just voted the number one big city for tourism in the United States, Chicago is teaming with possibilities for high-low drink, dining, sports, shopping, and cultural experiences. Galena is in the northwest section of Illinois along the Mississippi River, making it a perfect launch point for exploring the Northern Illinois Wine Trail.
Day One
Illinois Wineries City Style
Arrive in Galena on a Friday morning and check into DeSoto House Hotel. Venture into the city for a bite to eat along the Mississippi River and spend the afternoon exploring the art scene, riverbank, or the Dowling House, Ulysses S. Grant house, Old Market House, and Main Street in the Galena Historic District around Galena. Visit Galena Cellars Vineyard and stop by Galena Cellars Winery in town. Have an early dinner at Fried Green Tomatoes and take in a show at the Galena Center for the Arts.
Day Two
Illinois Wineries City Style
Enjoy a hearty breakfast at the Courtyard Restaurant then start your Northern Illinois Wine Tour by heading east to DC Estate Winery at South Beloit, near Rockford, on Highway 20. Once your thirst is slacked, explore South Beloit adn Rockford. South Beloit is a great place for antique shopping. Anderson Japanese Garden, in Rockford is one of the finest in North America and a perfect place to wind down while relaxing in nature. Have a hearty lunch at Zen Sushi & Grill before hitting the wine trail for the next stop at Acquaviva Winery & Vineyard in Maple Park and tast through a lineup of award-winning wines before tucking in to a gourmet Italian meal at Ristorantes.
Day Three
Illinois Wineries City Style
Pick up breakfast to go at Kane County Country Market and venture out for another day of sipping and sightseeing in the regions south and west of Chicago. First stop is Fox Valley Winery in Oswego. Next up is Cooper's Hawk Winery & Restaurant in Naperville, one of 16 chain of wineries and restaurants in Illinois. The final stop on the Northern Illinois Wine Trail is one of the states oldest wine producers. Lynfred Winery in Roselle. Spend an evening in the tasting room or dining on delicious cuisine before drifting off in a restful sleep in a luxurious Lynfred Winery guest suite.
Experiencing Illinois Wineries in the Countryside
If you are looking for an authentic weekend in wine country experience head south to the Shawnee Hills Wine Trail. South central Carbondale is a perfect launch point for exploring the Shawnee Hills Wine Trail.
Day One
Illinois Wineries in the Countryside
Arrive in Carbondale and check into your hotel or drive due south and stay at the Blue Sky Vineyard or Feather Hills Vineyard & Winery in Makanda. Spend an afternoon exploring the picturesque Garden of the Gods State Park or the Shawnee National Forest. Enjoy a wine tasting and a light lunch at Blue Sky Vineyard or appetizers and a wine flight at Fork & Vine at Feather Hills Vineyard & Winery. For dinner, drive to Carbondale and try Doña Camila for delicious Mexican cuisine.
Day Three
Illinois Wineries in the Countryside
Have breakfast at Longbranch Café & Bakery in Carbondale before heading out for a day of wine tasting. Many wineries and vineyards in the Shawnee Hills AVA are close by, so no need to rush your day. Start out at Kite Hill Vineyard in Carbondale and taste Illinois signature rosé wines, then checkout nearby Monte Allegre Vineyard & Ponce Cellars for a wine tasting. After lunch at Underground Public House, spend the afternoon at Pheasant Hollow Winery and listen to live music or engage in a murder mystery event with a flight of award-winning wine and a plate of nibbles.
Day Three
Illinois Wineries in the Countryside
Grab breakfast to go and head along a scenic route to Belknap, in the southeast corner of the Shawnee Hills AVA. Spend a few hours at Cache River Basin Vineyard & Winery, Wineaux Restaurant, and Boondocks Cabins. Head north to Owl Creek Vineyard in Cobden for wine and hard cider. Spend family time outdoors with a picnic lunch from the café: well-beahved pets and kids are welcome. Drive to Alto Vineyards in Alto Pass. As Southern Illinois oldest vineyard and winery, Alto Pass gets it right. Made for outdoor entertaining, events, and weddings, allow time to soak in the ambiance. Stop by Hickory Ridge Vineyard in Pomona for delicious estate-grown wine. Finish the day of tastings at Honker Hill Winery with a glass of wine while watching the sunset over the water, listening to relaxing live music, in Carbondale.
After a long day of tasting wine, make reservations for dinner at Yamato Steak House of Japan, known for exceptional Japanese fare and sushi.
Top Illinois Wineries
Many of the top wineries in Illinois are listed in the two wine tasting itineraries we crafted, but for those of you looking to sip in more, here are a few more favorites.
Sip in More of Illinois Wine Country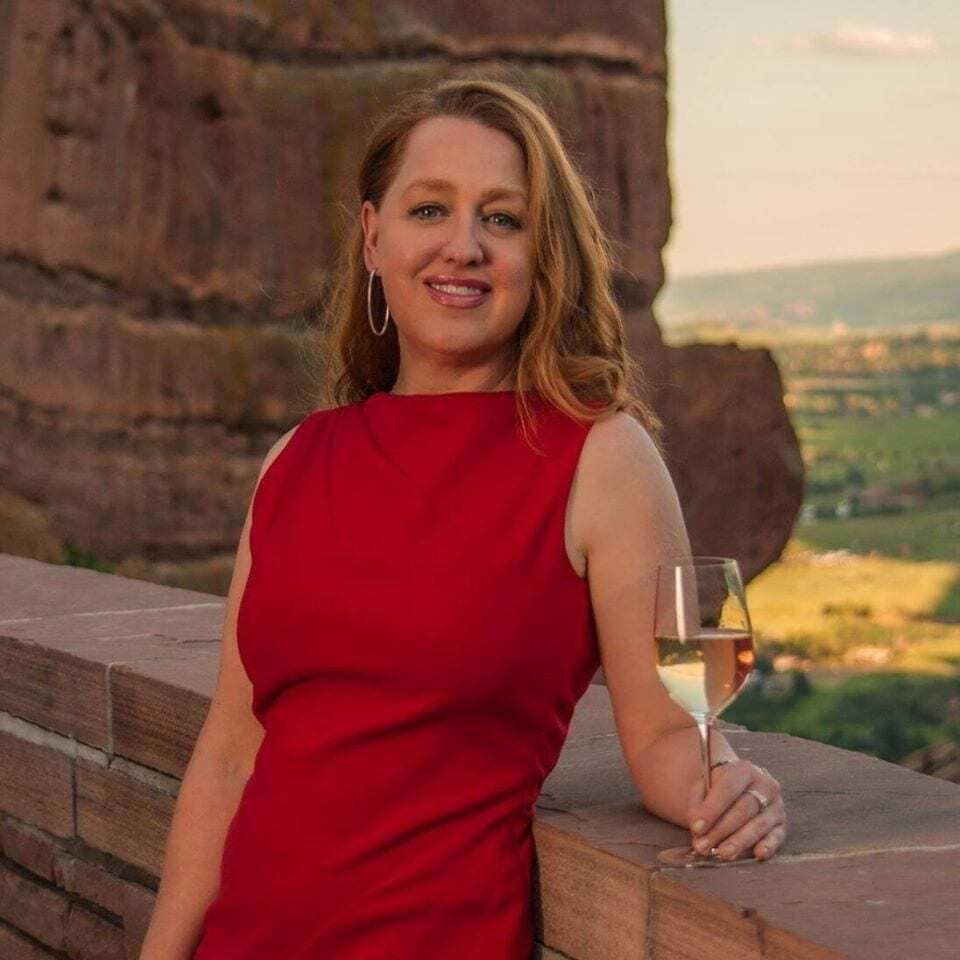 Simone FM Spinner is a wine writer, consultant, judge, speaker, and published author. She is a certified sommelier with 13 advanced wine certifications, a bachelor's and master's degree in wine studies, and is pursuing her doctorate researching wine, climate change, and legacy. She is the Women of the Vine & Spirits 2020 WSET Diploma scholar.