Did you know you can snag some extra travel rewards this holiday by shopping online? I'm not talking about using a credit card to earn travel rewards, although that is a great way, too. I'm referring to shopping through sites like United Airlines, Delta or Southwest . This is far from a new trick – I first wrote about it in 2012 – but it's one that's often overlooked and sooooo easy to do.
Most major airlines have established relationships with retail partners as a way to offer customers another avenue to earn travel rewards. If you fly regularly with one or two airlines you need to be doing this. You can get all the online discounts being offered by a specific retailer and earn travel rewards by simply going through the online shopping channels the airlines have established. Think Target, Wal-Mart, REI, Bed Bath and Beyond, Macy's, Kohl's, and hundreds more.
All the airline shopping sites work similarly. On each one's home page, there is an option to Earn More Points or to Shop. This will direct you to a few different options, one being to shop online with one of the airlines partner sites to earn more points for travel.
Direct links to a few of the airlines shopping portals.
Once you find the retailer you wish to make a purchase from – and you're logged into your mileage account – you will be sent directly to that retailers site where you can take advantage of any online offers it is providing AND earn 1-2 miles per dollar spent (sometimes up to 4 points per dollar spent depending on the retailer).
This is a very easy way to earn travel rewards if you're already planning to be shopping online…and, who isn't these days. If you have a credit card that gives you even more travel rewards, double up on the points!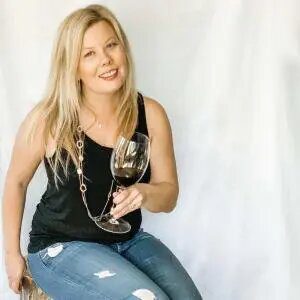 Elaine Schoch (pronounced the German way – Shock) is the editor and founder of Carpe Travel as well as an award-winning travel writer, wine judge, certified by the Wine & Spirit Education Trust (WSET) Level 2 and certified American Wine Expert. She is married to The Husband and has two kids, Princess One and Two – who's interest and knowledge in wine is quite extensive. Not to mention the stamps in their passports.