So are airport x-ray scanners safe for laptops? The answer is no. At least according to me they aren't. On my first jaunt to Russia I chose only to take my laptop and iPhone, forgoing the iPad. I mean really, that should be enough, right? But no. It happened to me. What everyone says isn't possible did. The hard-drive in my NEW MacBook was fried going through airport security at DIA. When I began looking into this (when I returned since I could not do any work in Russia) I learned…
A laptop's hard drive is safe to put through an airport security X-ray scanner. Hard drives store their data as magnetic media; airport X-ray machines use a specific wavelength of light to operate. Unlike photo film, your hard drive is not photosensitive and therefore will be unaffected by the airport X-rays.
I spent several hours searching for just ONE resource that said otherwise. The "Mac Genius" at the Apple store that fixed my hard drive did say it's rare but not impossible, albeit he's not really the "authority", genius or not. Alas, it's just not supposed to be possible. While an airport security X-ray scanner is "safe" if you take your laptop through a metal detector or if it is examined with a metal wand, you could be at risk of losing the hard drive. These detectors send out a strong magnetic pulse that can erase hard drives.
Perhaps my machine was wanded without me knowing it. Perhaps my machine was just faulty. Perhaps the universe just wanted to play a mean joke on me. Needless to say, the following two trips to Russia I had all THREE of my devices. Better safe than sorry.
I have to admit I still get mad thinking about it. But at the time I couldn't even describe my frustration, panic and then the sheer feeling of being unplugged in Moscow, let alone Siberia! How was I going to Skype with my daughter? How could I tell her we couldn't talk on the computer after we practiced and she was utterly thrilled at being so tech savvy. How could this have happened? How was I going to try to explain the cell-phone bill…think $4 a minute and .50 cents per text. And why did the universe play such a CRUEL joke on me by having a Mac store right across the street from my hotel in Moscow? Oh, the sheer irony kills me! I did not attempt to go into the Mac store since the little Russian I knew wouldn't have gotten me very far…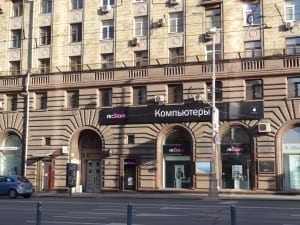 Has this happened to you? Has your laptop's hard drive or any other gadget been ruined due to airport security scanners? Do tell!!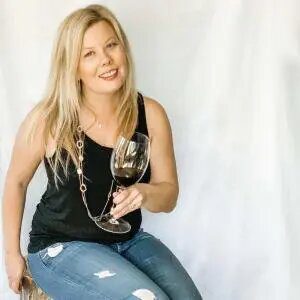 Elaine Schoch (pronounced the German way – Shock) is the editor and founder of Carpe Travel as well as an award-winning travel writer, wine judge, certified by the Wine & Spirit Education Trust (WSET) Level 2 and certified American Wine Expert. She is married to The Husband and has two kids, Princess One and Two – who's interest and knowledge in wine is quite extensive. Not to mention the stamps in their passports.